Inside Report: How Much Longer Can Dirk Be... Dirk?
Use your ← → (arrow) keys to browse more stories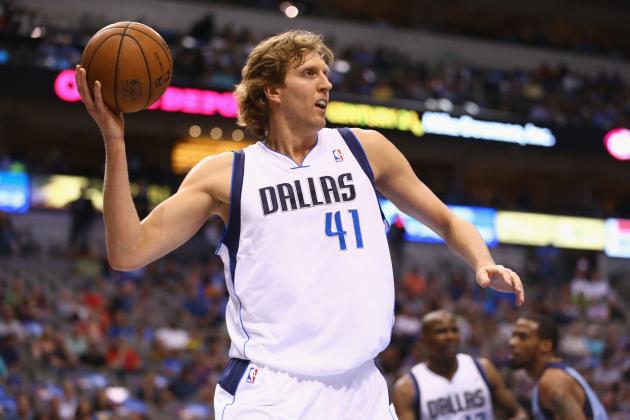 Ronald Martinez/Getty Images

Despite missing the most games due to injury in his storied career and seeing his streak of 11 straight All-Star appearances come to an end, Dirk Nowitzki showed that he has no intent of slowing down after finishing the 2012-13 season by once again playing at a high level. Forced to sit out the first 27 games of the season following preseason arthroscopic knee surgery, Nowitzki would be helplessly sidelined while his Dallas Mavericks teammates struggled without him. Nowitzki then struggled himself after first returning to the lineup, battling through the ailing right knee while trying to will his team to a 13th straight postseason.