Roy Nelson vs. Mark Hunt Head-to-Toe Breakdown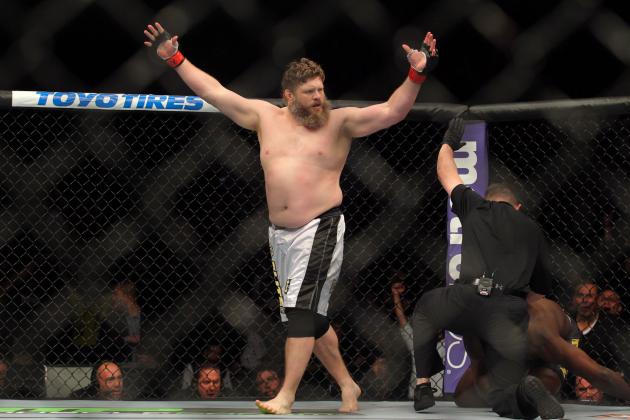 Brad Penner-USA TODAY Sports

UFC president Dana White made it clear at the UFC 159 post-fight press conference that Mark Hunt could be next for Roy Nelson.
Nelson knocked Cheick Kongo out in the first round for his third first-round KO in a row.
Hunt still has a major task ahead of him. Former UFC heavyweight champion Junior dos Santos lays in wait at UFC 160. A stunning upset victory could even elevate Hunt to a title shot, but it is not guaranteed.
Should the stars align to give us Nelson vs. Hunt, many fans would be excited, and the fight would almost assuredly provide a finish.
This is a look at the potential fight between Hunt and Nelson.
Begin Slideshow

»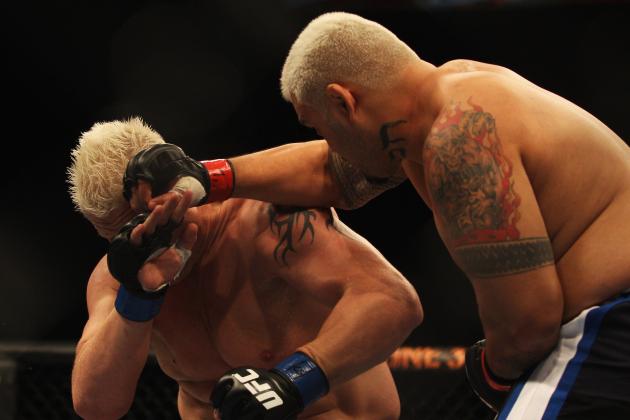 Mark Kolbe/Getty Images

Mark Hunt is a former K-1 world champion, but he is not immune from being knocked out in MMA. Middleweight powerhouse Melvin Manhoef completed that task in 18 seconds back on New Year's Eve of 2008.
Nelson has always had KO power, but he lacked true technique. Over recent years, he has really upped his training in that regard. It has started paying devastating benefits inside the UFC's Octagon.
Although Nelson has continually improved his striking, Hunt is still the better man in that area.
Hunt has logged many more hours than Nelson in the stand-up game, and his credentials are second to none in MMA. Nelson has proven to take a punch, though. Hunt will likely need to put together 15 minutes of crisp striking to out-point him to the finish.
Edge: Hunt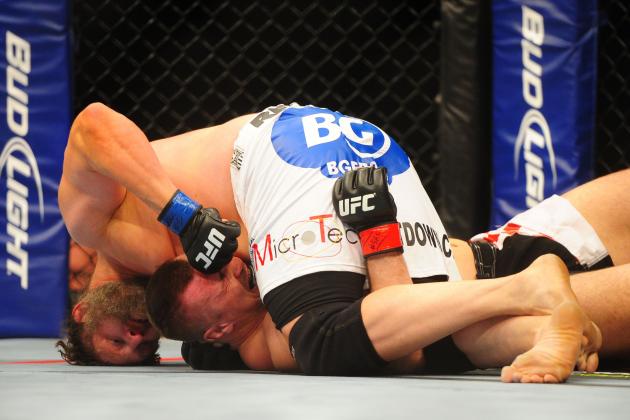 Mark J. Rebilas-USA TODAY Sports

Typically, we here at Bleacher Report like to add another breakdown in these head-to-toe matchups. In this case, it would be a waste of a slide.
We know who holds the edge in every grappling category, and that's Roy Nelson.
Of Hunt's seven professional losses, six have come by way of submission—first-round submission, in fact.
In Hunt's recent fights, he has looked marginally better on the ground. He has defended submissions, survived attempts and even tried a few of his own. In his fight against Stefan Struve, a decent heavyweight grappler, he got out of several bad positions.
Nelson is a different animal, and he will not give up those positions. One of the better heavyweight grapplers in the game right now has a large advantage on the canvas.
Edge: Nelson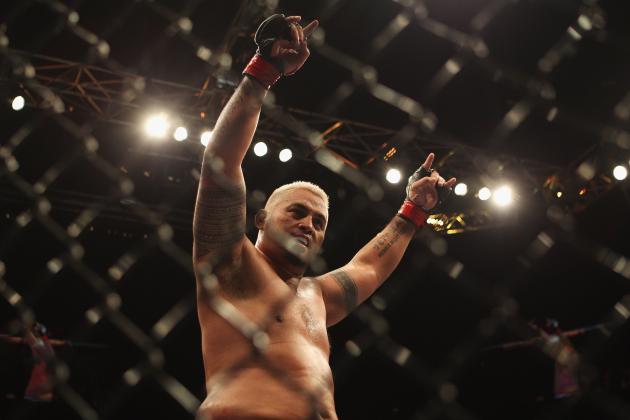 Mark Kolbe/Getty Images

Hunt's X-Factor: Staying Upright
With such a large grappling deficit, it will be important for Hunt to stay on his feet.
Hunt will have a much better shot at the upset if it is a stand-up exchange. That's no secret. The plus for Hunt is that Nelson is not the greatest wrestler in the division. His takedowns are good, but nothing overly special.
If Hunt can up his takedown defense enough, we could see him thwart Nelson's attempts to put him on his back and get the exciting stand-up affair everyone wants.
Nelson's X-Factor: Fighting Smart
Nelson is a fantastic grappler on the ground, and that is where he can easily win. However, he has a tendency to want the knockout too much.
Nelson has stood toe-to-toe with very good strikers. He has also got pummeled for his troubles.
As previously mentioned, he could find success against Hunt on the feet, but it just is not smart. He needs to take this fight down quickly and make Hunt a fish out of water. Employ the Kimbo strategy.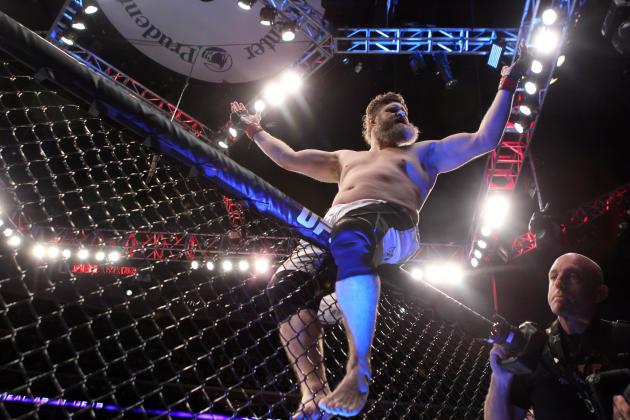 Brad Penner-USA TODAY Sports

Hunt has a shot to win this by KO or decision if the fight stays standing. Unfortunately for him, that likely wouldn't be the case.
Nelson is an intelligent fighter. It is what allowed him to move easily through The Ultimate Fighter. He didn't try for any bonuses. He just took the fights down and got through each without cuts or injury. He can do the same against Hunt.
Once Nelson gets Hunt down, it's over.
Nelson can either go for the crucifix position or finish with a rudimentary submission. Hunt has little submission defense. It would be a quick and easy paycheck for Nelson. If Hunt is coming off a win against JDS, it would likely earn Nelson a title shot, too.
Prediction: Nelson defeats Hunt via submission in the first round