Verrazano Will Bounce Back from Poor Kentucky Derby in 2013 Preakness Stakes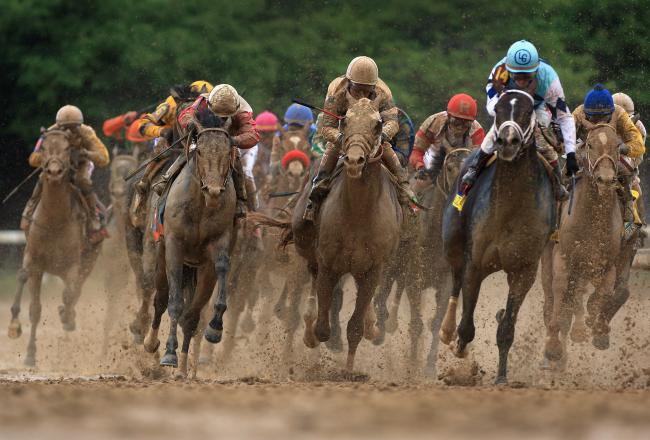 Doug Pensinger/Getty Images
Two weeks ago, Verrazano was the favorite for the 2013 Kentucky Derby. However, after the Run of the Roses was complete, the star horse was far from a champion.
Verrazano struggled to adjust to the wet track conditions. and jockey John Velazquez (a Hall of Fame jockey) didn't deliver a good ride on him, either. He finished in 14th position—unable to match the early pace of Palace Malice and then unable to match the late runs of horses like Orb and Golden Soul.
It was a bitter disappointment for the Derby contender, but the reality is that Verrazano will bounce back with a strong performance at the upcoming Preakness Stakes.
Read on to see why the star colt will deliver at the Pimlico Race Course later this month and in doing so, make up for his disappointing run in the 2013 Kentucky Derby.
Change of Length, Track, Weather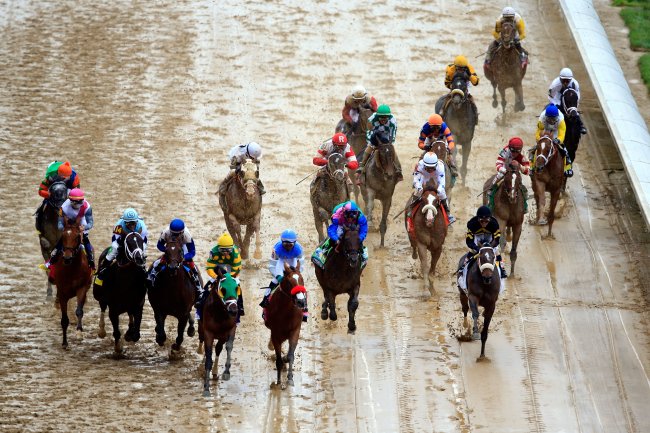 One of the biggest reasons behind Verrazano's probable return to form at Preakness will be the change in context—particularly that of the track itself.
Whereas this year's Kentucky Derby course was incredibly wet and over 1.25 miles, the Preakness course is different. It's run over 9.5 furlongs instead of the 10 furlongs at Churchill Downs and usually provides a much harder surface than Kentucky.
A quicker, shorter track will suit Verrazano's style of running more than the Derby did, and it will allow him to keep pace with the leaders like he tried to do previously.
Only this time, he won't be dropping off as quickly as before.
Smaller Field Should Help Verrazano Time His Run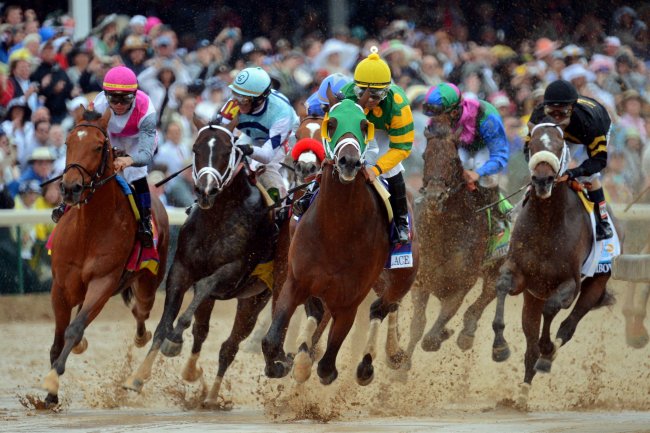 The Derby field is 20, and whilst only 19 ran this year, there's still something about knowing there's a big field that is nervy for horses. Having a smaller field at the Preakness then—where only 14 run—should definitely suit Verrazano and allow him to run the race that Velazquez wanted to run before.
Retired Hall of Fame jockey Gary Stevens (now an NBC analyst) spoke of the advantage that the smaller field can have at Preakness (via MSN Fox Sports):
A lot of the difference [between the two races] is with 20 horses in the Kentucky Derby, there are a lot of bad trips and very few good trips.

Whereas the Preakness with 14 horses, it's a lot easier to maneuver around. The atmosphere is a lot different. Everybody is more settled in at this point, and you get better trips. The Preakness is always won by a legitimate horse.
Verrazano is a powerful horse and very tough to catch when he gets to the front, as we've seen from the various wins he's chalked up already in his career.
He should be able to get to the front with a smaller field here—even with a bad post position—and will be able to control the tempo. And if he can do that, he'll be very tough to run down the straight, which is also considerably shorter than the long straight found at Churchill Downs.
Proven Performer, World-Class Jockey
However, at the end of the day, perhaps the biggest reason why Verrazano is a lock to bounce back at the Preakness Stakes is the fact that this was simply one bad race.
This was just one race in a short but strong career, and given his performances in the past, there's little doubt he'll be tough to beat here, especially given the experience the newcomer will have gained from his debut in the Derby that should bode well for him in his second major race of the year.
Velazquez is a world-class jockey who will have learned from the mistakes he made in the Derby. He'll know to keep something in reserve down the straight, but he also has the wisdom to know when to try to open up his rivals—something he's done with great skill previously on Verrazano.
Look for that duo to bounce back with a big performance come the Preakness Stakes. They're both simply too good for there to be another outcome.
Hit me up on Twitter for more sports goodness: Follow @dantalintyre
This article is
What is the duplicate article?
Why is this article offensive?
Where is this article plagiarized from?
Why is this article poorly edited?