10 Wild MLB Trade Rumors That Could Actually Happen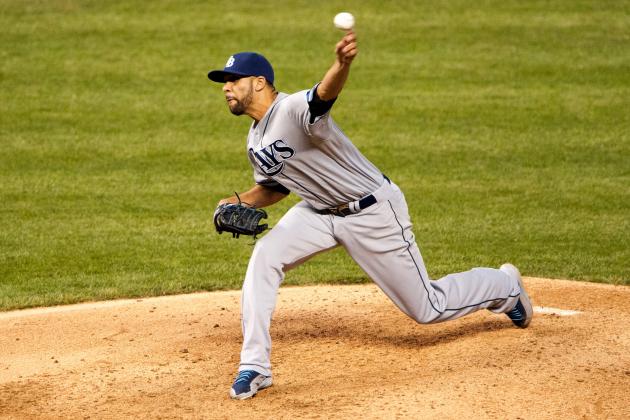 Dustin Bradford/Getty Images

Every year, Twitter runs rampant with wild trade rumors.
This year is no different as the MLB season is only one month in, but rumors are flying.
Ironically, some of them could actually happen. Last year saw Ichiro Suzuki get traded from Seattle to New York, which is something Mariner fans never thought they would see.
David Wright was another subject of wild trade rumors before the Mets decided to keep him.
So, who are the players this year that are the subject of the wild rumors? Could any of them actually be traded?
Begin Slideshow

»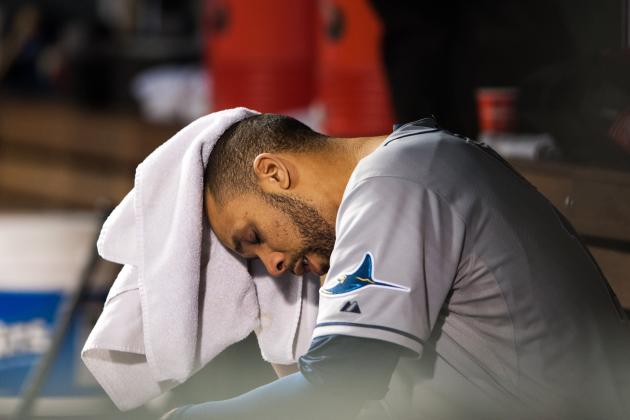 Dustin Bradford/Getty Images

David Price is the reigning AL Cy Young winner, but could the Tampa Bay Rays really part with their star left-hander?
According to ESPN's Jayson Stark, teams are going to keep on the AL East standings over the next few months as it relates to the Rays. If they're out of contention, one executive believes the Rays would deal him.
Let's say they're right about .500 at the All-Star break. If there's one team, and one front office, in one market where they just might say, `We're not good enough to win it this year,' and deal him, they're that team.
More in line with what that executive said, Principal owner Stuart Sternberg said on New York's WFAN radio that the Rays could in fact keep Price:
"We can; I don't know if we'll have any team around him other than him and (Evan) Longoria."
That has to make fans feel better.
There's no doubt the Rays will consider trading away their ace. The only question is when and at what price (no pun intended)?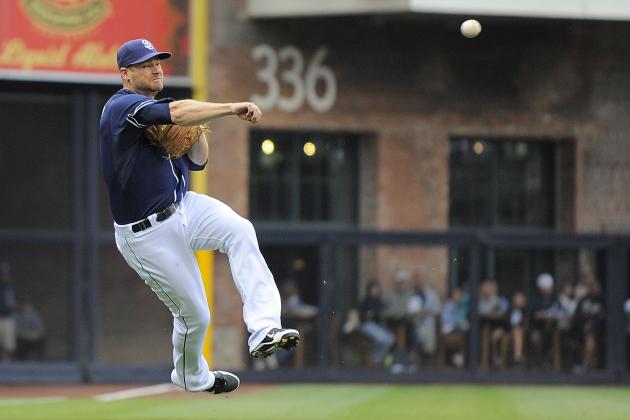 Denis Poroy/Getty Images

In previous articles, I questioned why the San Diego Padres hadn't already signed Chase Headley to an extension.
Now I know the reason. Headley refuses to discuss an extension during the season, saying it would be a distraction, according to Tom Krasovic of the San Diego Union-Tribune.
Padres executive chairman Ron Fowler, for what it's worth, told me he doesn't think a contract discussion would be a distraction.
While one can understand that Headley doesn't want to be distracted, he also has to realize the business side of things.
He's coming off the best season of his career and is in line for a big payday. However, what if he has a horrible year this year or next? How will that affect a future contract?
Also, you have to consider the Padres might see what they can get in return for Headley prior to the deadline.
Some team needing to make a move might make an offer the Padres can't refuse, sending Headley out of town.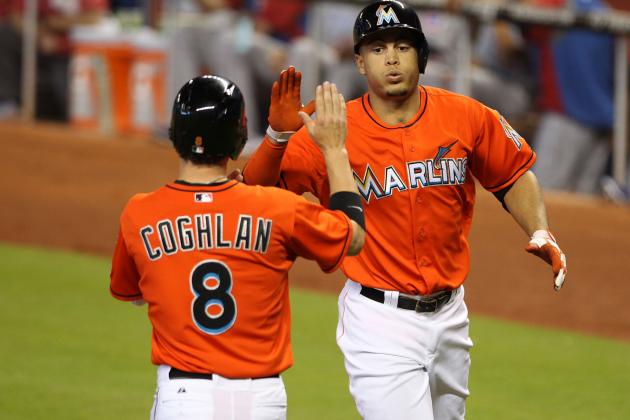 Marc Serota/Getty Images

Giancarlo Stanton is one of those players every team would love to have on their roster.
However, most thought it would never happen. That was until Stanton spoke out about the Miami Marlins offseason fire sale. Clearly unhappy with the move, many speculate there's no way Stanton will sign an extension with the Marlins.
So why not trade him and get the most value you can for him?
Stanton is currently on the disabled list and likely won't be back until July, which wouldn't give teams much time to negotiate a trade for him.
However, for a team that's in the thick of a playoff race and can sacrifice three or four of their best players in the minor leagues, a deal could be worked out.
One of those teams interested is the Philadelphia Phillies, according to Jim Salisbury of CSNPhilly.com.
While they may not have as much to offer, the Phillies will throw everything they can at acquiring Stanton.
Tom Szczerbowski/Getty Images

The Toronto Blue Jays are under a lot of fire to perform well after acquiring a bunch of quality players this offseason.
However, that hasn't happened this year and the Blue Jays may soon be forced to try to trade a few of those players if they fall out of contention.
Josh Johnson is one of those players.
Dave Cameron of FanGraphs believes "they'll have to make a decision on Josh Johnson and others while in a position where missing the playoffs is more likely than making it." He's a free agent after this year and would be a perfect candidate to be traded.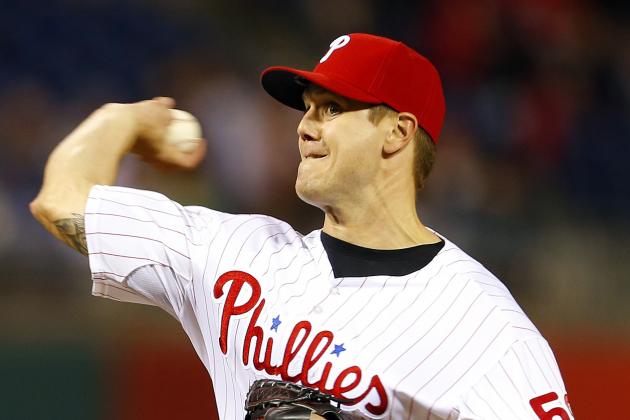 Rich Schultz/Getty Images

CSNPhilly.com writer Jim Salisbury also writes about how the Phillies could send closer Jonathan Papelbon to another team.
That team could be the Detroit Tigers, who are in need of a closer.
The Tigers have a deep-pocketed owner and big World Series aspirations. The hitch: Papelbon has a limited no-trade clause that allows him to stipulate 12 teams to which he will accept a trade. According to a source with knowledge of Papelbon's contract, the Tigers are not on his list.
While that could be a hitch, if the Tigers are looking at a World-Series run, Papelbon could be persuaded to waive the no-trade clause to the Tigers.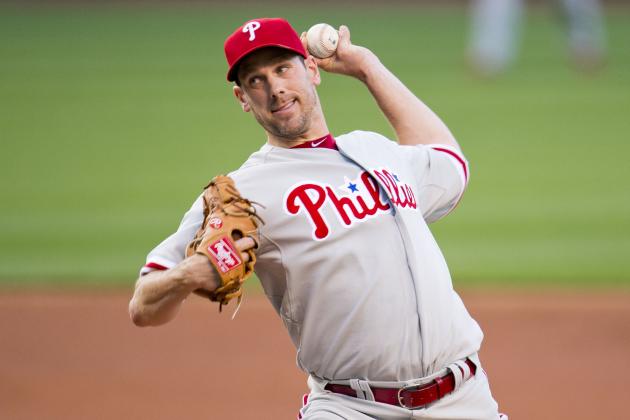 Jason Miller/Getty Images

In keeping with the Phillies' theme from the article written by Salisbury, Cliff Lee could also go at the trade deadline.
What team wouldn't want to trade for an ace?
Texas, the Dodgers and the Red Sox would all be teams to watch. The Red Sox inquired about Lee before the winter meetings and were told he was not available because the Phillies believed they needed him to make a run in 2013. If that run fails the Phils will likely change their mindset and Lee will become the prize of July trade market.
Lee still has $62.5 million owed to him after this year, but for teams that have no problem paying that kind of money, it could work.
Let's not forget, the Phillies could use a little offensive depth in their minor-league system. So, that could be an area they focus on in any trade.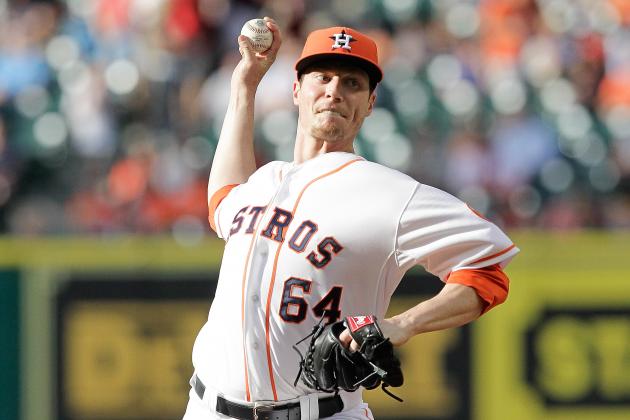 Bob Levey/Getty Images

Lucas Harrell is one of the few Houston Astros who are actually performing well this year.
According to ESPN's Jayson Stark, Harrell could be one of the guys on the trading block this season.
He is currently 3-3 with a 5.03 ERA and 27 strikeouts. While some think his ERA is horrible, look at the fact that he's had two bad outings this year. He gave up eight earned runs against Detroit (May 4) and Oakland (April 7).
Outside of that, he's given up six earned runs in his other five starts.
Harrell is not an ace, but he can be a good No. 3 or 4 pitcher on a staff.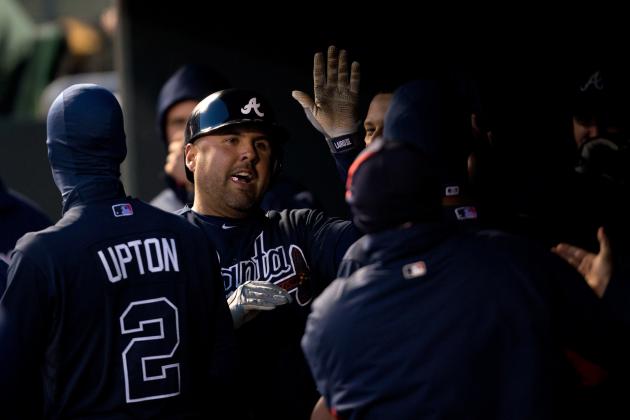 Justin Edmonds/Getty Images

There are no official rumors on Atlanta Braves catcher Gerald Laird.
However, with the emergence Evan Gattis and Brian McCann returning from the disabled list, the Braves now have three catchers on their roster.
While it's not a problem right now since Gattis can play left field and first base, it will become a problem when Jason Heyward returns from the DL.
According to MLB.com's Mark Bowman, that thought has yet to enter the mind of manager Fredi Gonzalez.
That's nine or 10 days down the road. We always worry about that, and then somebody rolls an ankle or something before you have to make a decision and you've got to put him on the DL. There's always something crazy that comes up.
Could Laird be the odd man out if no injuries occur?
David Banks/Getty Images

Alfonso Soriano has been the subject of trade rumors for the past few years.
However, the Chicago Cubs feel the presence of other teams watching Soriano now more than ever.
Cubs feel the presence of teams watching Alfonso Soriano but no substantive talks have taken place yet. Phillies and Yankees on radar.

— Nick Cafardo (@nickcafardo) March 15, 2013
Soriano is a free agent after next year, but can the Cubs really afford him and continue to build the team the way Theo Epstein wants to?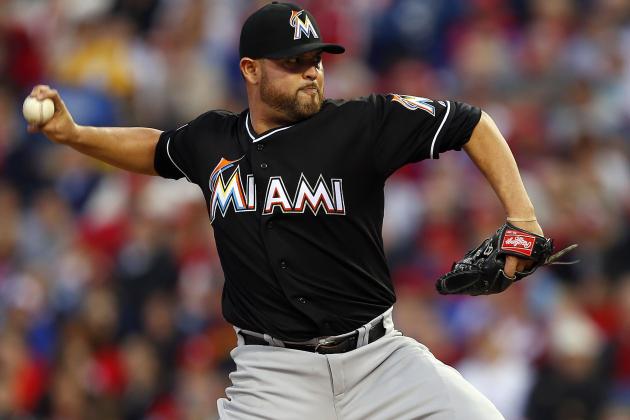 Rich Schultz/Getty Images

It's no secret that Ricky Nolasco wants out of Miami.
And maybe the Marlins will give Nolasco his wish before the trade deadline.
According to CBS Sports' Jon Heyman, Nolasco isn't helping his trade value, but still could be moved.
One of his main selling points may be that he could be about the best thing available, assuming someone like superstar David Price doesn't hit the market.
However, as one big-league scout said, "He's decent for a club that needs a starter. There are worse No. 5 starters in the big leagues right now, but he's not the pitcher he used to be."