25 Worst Logos in World Football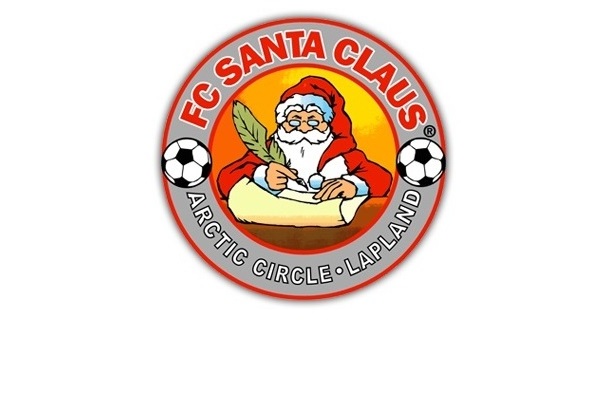 Photo Courtesy: www.fcsantaclaus.fi
There are some football clubs in life who ooze style.
There are some who breathe originality.
And there are some which epitomize coolness.
However, there are some sad cases, in which the logo designer has crippled the football club with one swift and ill-advised click of a button.
With all the marketing opportunities, advertising campaigns and television possibilities in World Football at this time, you would have thought clubs would design their logos, kit and team in order to attract players, supporters and sponsors.
However, the following 25 clubs did not receive this memo, as they have delved into the forgotten world of Clip-Art to come up with some of the most atrocious logos in football in the present day.
And when there is just one MLS team on this list, you know they have to be bad.
Begin Slideshow

»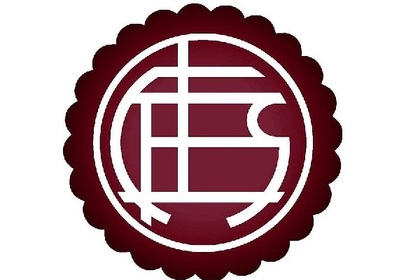 Photo Courtesy: www.clublanus.com
I think this is one of those pictures that you are supposed to be able to see a horse, a woman eating ice cream and the Taj Mahal within it, dependent on which way you look at it.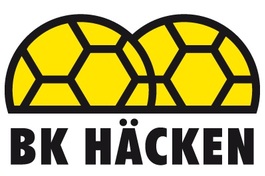 Photo Courtesy: www.bkhacken.se
"Mr. Designer, we would like a logo, please."
"How about writing BK Hacken, and then putting two footballs over the top?"
"Fine. Just make them yellow, please. We in Sweden love yellow."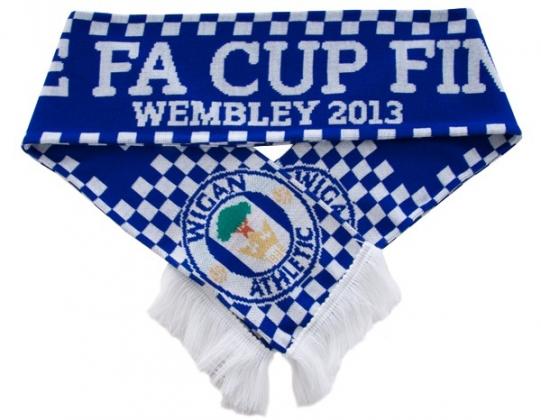 Photo Courtesy: www.laticsshop.net
It's a tree.
They could have at least put a bridge or a castle or a panther or something on it.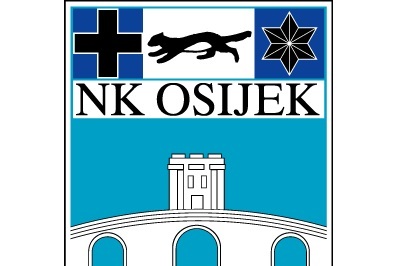 Photo Courtesy: www.nk-osijek.hr
Oh. Turns out that doesn't help, either.
NK Osijek decided not to follow the age old Croatian tradition of "you must put the flag on every single logo ever designed" that most football clubs in the country adhere to.
But even with a cross, a star, a panther, a river, a sky, a castle, and a bridge—it still seems to be lacking something. Perhaps they could put a mini Croatian flag on top of the turret?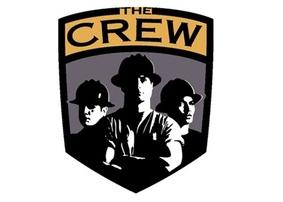 Photo Courtesy: www.thecrew.com
Columbus Crew is a club who thought that plastering the bricklaying version of the Village People all over their merchandise would draw in supporters.
It is, in fairness, supposed to represent the hard-working crew of the city of Columbus. Which is ironic really, as the person who designed this logo probably hasn't seen work for a while.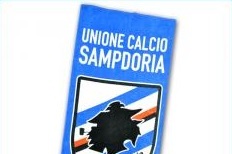 Photo Courtesy: www.sampdoriapoint.com
What apparently was supposed to look like a sailor, actually looks like an unshaven Sherlock Holmes smoking a pipe, whom you are looking at after one too many Grappas.
And a Grappa or two must have been involved in this design for someone to approve it.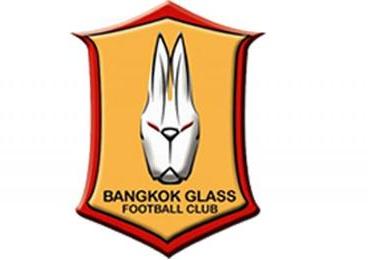 Photo Courtesy: www.bangkokglassfc.com
This does not look like a very friendly rabbit. It also does not like a very well-drawn rabbit.
Perhaps the local primary school were asked to submit design entries for Bangkok Glass FC. Or the designer was drinking with the guy from Sampdoria.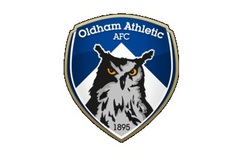 Photo Courtesy: www.oldhamathletic.co.uk
If you want to see how to do an owl-based logo, then look at Sheffield Wednesday, or Hogwarts.
No wonder Oldham Athletic are losing money; nobody wants to buy a shirt with the most evil owl known to man on the front.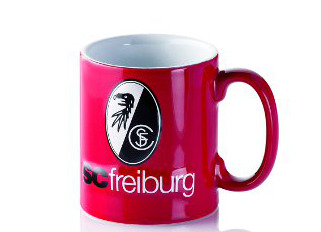 Photo Courtesy: www.shop.scfreiburg.com
And speaking of evil animals. This looks like something Ozzy Osbourne has eaten for dinner and regurgitated a few hours later leaving but a carcass of that animal. Whatever that animal actually was.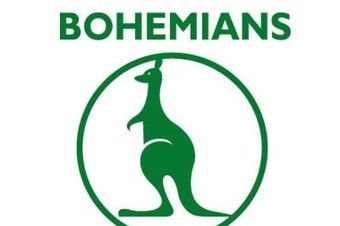 Photo Courtesy: www.bohemians.cz
Ah, the kangaroo. The national symbol of... Czech Republic?
Apparently when touring Australia, Bohemians 1905 were given two live kangaroos as thanks for their visit. I'd hate to see what logo SC Freiburg would have come up with if they had visited down under.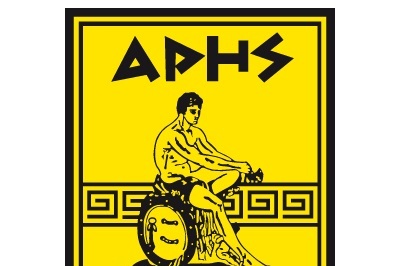 Photo Courtesy: www.arisfc.gr
However a nod to a club's history is a favorite for logo designers, especially in Greece, this half-naked man is Ares the god of war.
If they depict this hardy fellow in such an unclothed light, I'm sure the players of Thessaloniki are just glad they weren't named after the god of love.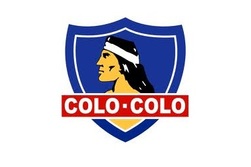 Photo Courtesy: www.colocolo.cl
Often mistaken for a Native American soda, Colo-Colo actually are quite good at football.
Having never been relegated from the top flight of Chilean football, you'd think they might want to spend some of those television rights on a new club logo.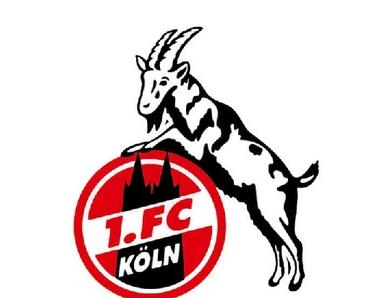 Photo Courtesy: www.fc-koeln.de
FC Köln are known as the Billy Goats, and this little guy on the logo is named Hennes.
It is a little-known fact that those who sign for the team are made to attempt to cross a bridge under which a troll lives as part of their medical.
If they make it across, they are able to sign the contract. If not, they are sent back over the Rhine to Borussia Mönchengladbach.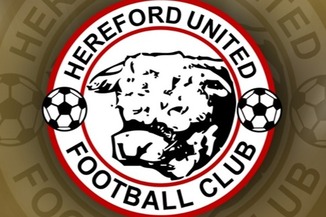 Photo Courtesy: www.itv.com/news
The Bulls are so proud of their local breed of cattle, they put them on their badge.
Rumor is that foot-and-mouth disease originated from Hereford as the cows retaliated in protest about being paraded so crassly on the chests of young men all over the west of England.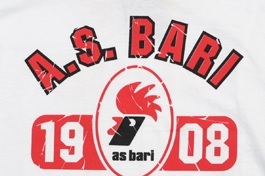 Photo Courtesy: www.baripoint.it
I can't work out what I'm craving more. Cornflakes or something Kentucky Fried.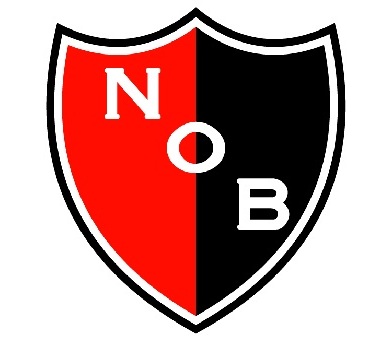 Photo Courtesy: www.newellsoldboys.com.ar
Kicking off the top 10 is a team which has housed greats such as Lionel Messi, Diego Maradona and Gabriel Batistuta. However, their logo has slightly less class than these three.
Despite comically, if a little childish, having "nob" written on every single player's shirt, the club is also nicknamed "the leprosy."
Newell's Old Boys; the gift that keeps on giving.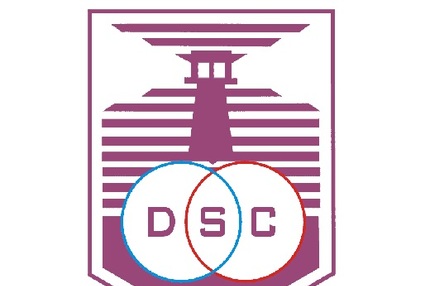 Photo Courtesy: www.defensorsporting.com.uy
Based on a 1980s educational film, Defensor Sporting Club's logo could well be confused with something your chemistry teacher would show you when you were 12.
There are unconfirmed rumors that the club is looking to include the periodic table underneath the lighthouse in the near future.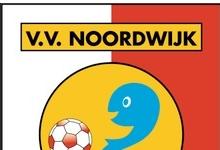 Photo Courtesy: www.vvnoordwijk.nl
V.V. Noordwijk have also undertaken an educational stance in their logo. Telling the story of the birth of their club with a colorful biology lesson.
We are led to believe they had attended Defensor's chemistry class beforehand.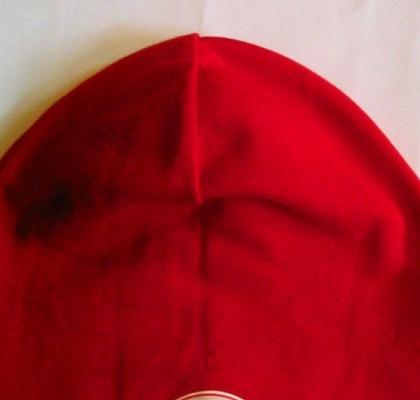 Photo Courtesy: www.fcsantaclaus.mycashflow.fi
If you are going to call a team Santa Claus FC, then it goes without saying that Santa Claus must be embedded in the badge.
So in order to change this particularly garish logo, don't call your club Santa Claus FC and don't put Santa Claus on a badge.
But if you must, at least have some novelty Santa hats in your merchandise store. Just disappointing.
Photo Courtesy: www.fkdukla.cz
You would be forgiven for thinking that FK Dukla Praha have an affiliation with Mickey Mouse's Clubhouse, or indeed that they are sponsored by Disney.
But they are not.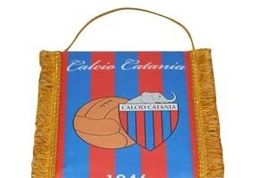 Photo Courtesy: www.shop.calciocataniachannel.com
Flying high in Serie A, Calcio Catania have gone for a Disney-inspired crest themselves by incorporating Dumbo into the design. It is said that the Sicilian-based club refuse to lay mouse traps inside the ground as a homage to their elephant hero.
But at least they put a football on their badge to make sure people knew what they played. So that's okay then.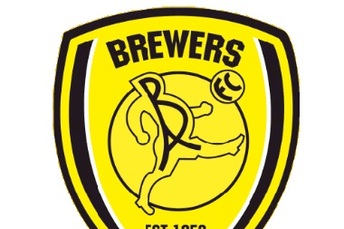 Photo Courtesy: www.burtonalbionfc.co.uk
Football has never discriminated against the more portly gentleman; Grant Holt, Razor Ruddock and Ronaldo (the real one) have all played at the top level. And not everyone is going to be as toned as the male Adonis that is Cristiano Ronaldo (not the real one).
However branding your club with a large, beer-bellied man cannot be the best message Burton Albion want to portray, can it?
That is, unless they are trying to entice Grant Holt to the club. In which case, it is a masterstroke.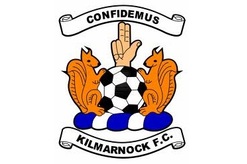 Photo Courtesy: www.kilmarnockfc.co.uk
What says football better than two squirrels holding a football, sat on top of a bed of blue and white marshmallows, with what looks like Kilmarnock's answer to Che Guevara in the background?
Absolutely everything.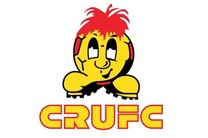 Photo Courtesy: www.calaisfoot.fr
It's a ginger football with feet.
It's a ginger football. With feet.
It's a ginger football... With feet.
Nope. Whichever way I say it, it still doesn't make it any better.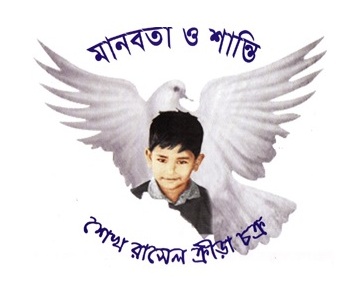 And No. 1 is a boy's face. In a dove.
No wonder the Bangladeshi League hasn't taken off worldwide if this is the face of the champions.