SvR Meets B/R: Thrice the Excitement—The Competition Continues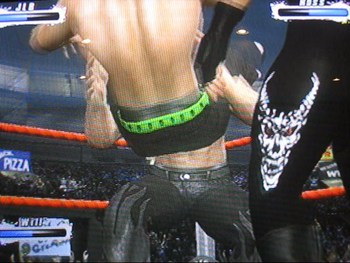 To avoid publishing three separate stories for three separate matches, I've decided to combine three matches into one slideshow.
I've decided on a few rules for the series, most of which will take effect once the rosters are drafted.
For starters, titles will be split amongst the brands, with SD holding the World Heavyweight Championship, the Cruiserweight Championship, WWE Tag Team Championships, and United States Championship.
Raw will get the WWE Championship, Intercontinental Championship, WT Championships, and pending if the roster is big enough to include ECW, the ECW Championship.
Both the Hardcore Championship and WCW Championship will be dual brand.
That being said, I decided that before the draft, I'll hold a six man Elimination Chamber match for the WCW Championship, with the standings determining your entry number.
Similar to Shane's March Madness tourney, what place you finish going into the match determines how many lotto balls you have, with the top player having one, and the last place having six.
Therefore, all in all, the top place finisher has a one in 21 chance at being stuck with the number one entry.
We started off with records being :
Shane: 2-0-0
JLB: 1-0-0
CB: 0-1-1
AkD: 0-1-1
Ross: 0-0-1
Will: 0-1-0
I decided that to even it out, first I needed to have a rematch between JLB, Ross, and Will.
Afterward, two more matches were drawn up to even out the finishes, including:
JLB vs. Ross
and
CB vs. AkD vs. Will
Enjoy
Will Starts Off Rolling....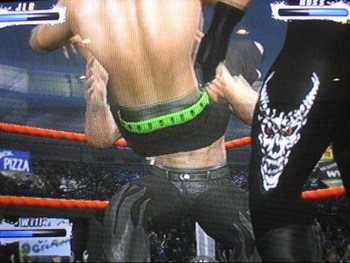 With a rolling powerbomb on Ross...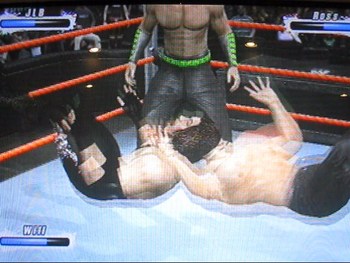 Ross responds by hitting a neckbreaker on JLB.
Tombstone!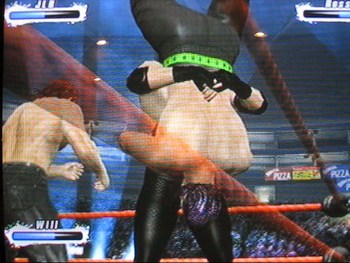 JLB hits the Tombstone Piledriver on Ross.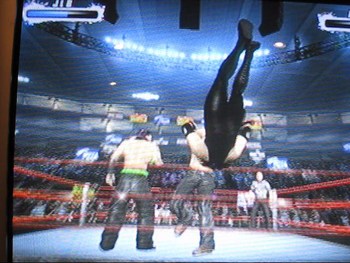 Ross lays down a nasty Fireman's Takeover on JLB outside the ring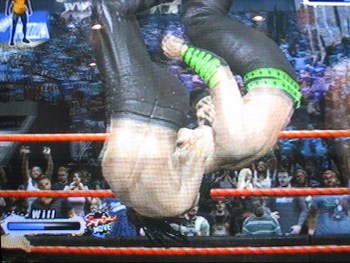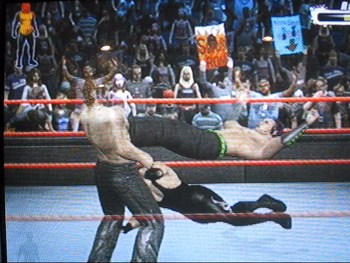 Ross, ever the opportunist, hits a nasty dropkick on Will while JLB is downed from a DDT.
Ross Steals a Victory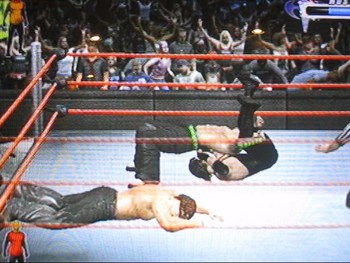 With a Pin with Bridge on an already downed JLB—This sets us up with two "unbeatens," 2-0 Shane and 1-0-1 Ross, who has never been pinned.
Then there's JLB, who also has the only remaining win.
This sets up two matches remaining to determine the standings: JLB vs. Ross and CB vs. AkD vs. Will, who are all sitting at 0-1-1.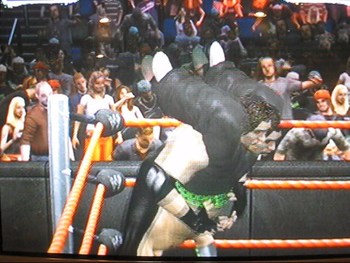 Ross starts off quickly by hitting a hurricanrana on JLB, taking the big man off his feet.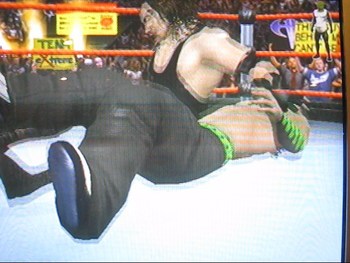 JLB responds by hitting a Sidewalk Slam on Ross.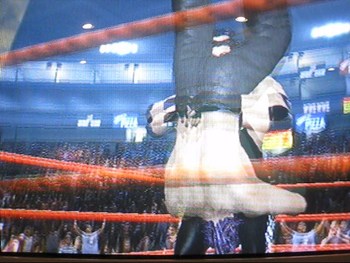 And this...hitting another quick Tombstone on Ross about two minutes into the match.
JLB Secures the No. 2 Rank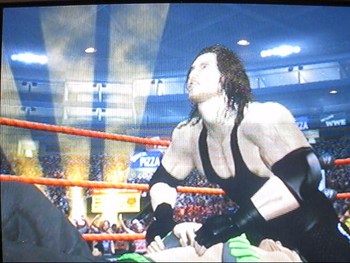 With a quick pin following the Tombstone, JLB improves to 2-1, earning him the No. 2 rank, while Shane secures the top seed due to his undefeated record.
Ross' rank is determined by the outcome of the next match, featuring three 0-1-1 superstars.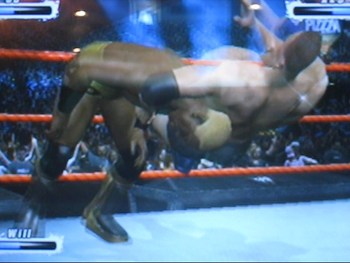 CB hits a nasty DDT on AkD.
ROCK BOTTOM!!! ROCK BOTTOM!!!
And hits his first Rock Bottom on Will.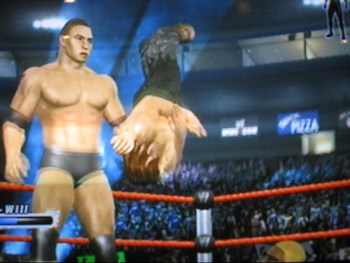 Will hits a nasty Corkscrew Body Splash on an already downed AkD, also taking out CB in the process.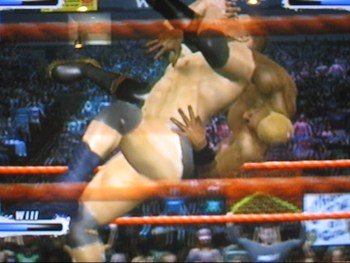 CB hits a Samoan Drop on AkD.
A SECOND ROCK BOTTOM!!!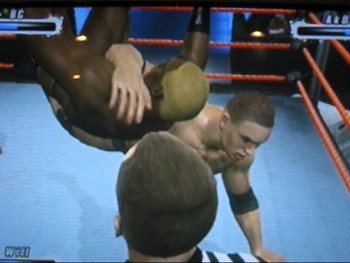 CB shows AkD who is the REAL Gold Standard and hits a second Rock Bottom.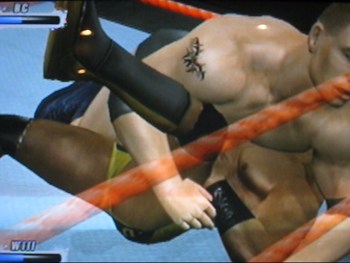 CB secured the pin on AkD, and in the process, secures the No. 3 rank.
This leaves Ross with the No. 4 rank, also at 1-1-1, Will at the five rank with 0-1-2, and AkD the loser at 0-2-1.
What will this mean leading up to the Elimination Chamber Match?
Keep Reading