Fantasy Baseball: Week 6 Start 'Em or Sit 'Em Breakdown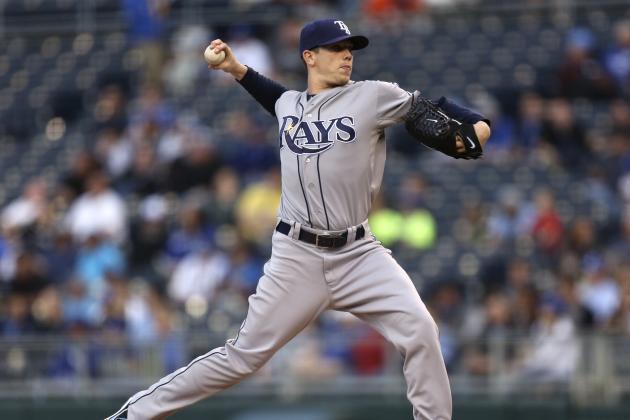 Ed Zurga/Getty Images
The Rays' Jeremy Hellickson has just one win and a 4.71 ERA. Sit him, right?
Relax, let us decide for you.
In fantasy baseball, several factors determine how your team fares, including injuries, trades and even luck. Ultimately, though, success comes down to decisions.
During draft day, decisions are all about which players to pick or buy, as well as when and/or for how much.
Once the season starts, though, decisions become a day-to-day grind. At times, the process is enough to wear out even the most veteran, savvy owner.
Should you bench your slumping stud starter? Is that rookie phenom for real? Do you dare start your pitcher at [insert hitter-friendly stadium here]? Which hurlers are worth picking up and streaming? And most importantly...should you choose door No. 1, door No. 2 or door No. 3?
To help out with these types of questions (OK, probably not that last one), here's a batch of Sit 'Em or Start 'Em calls—aka decisions—that have been made for you, based on anything from career stats to recent streaks to just plain old gut calls.
Best of all? If any of these decisions backfire after you, ya know, decide to follow along, then there's only one other decision to make—blame us.
Begin Slideshow

»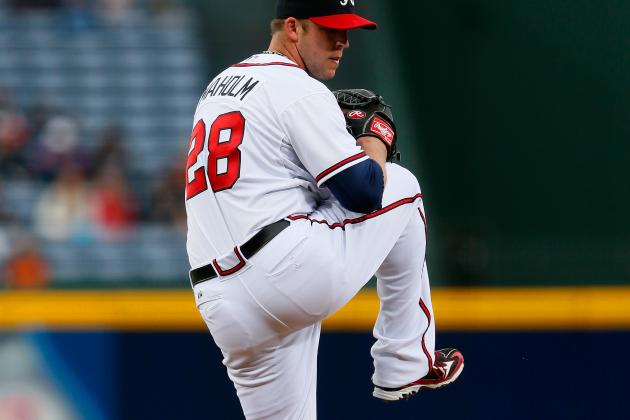 Kevin C. Cox/Getty Images

Scheduled Start: Monday, May 6, at Reds
Paul Maholm didn't allow a run over his first three starts, which stretched 20.1 innings.
His last three, though? The lefty has allowed 13 earned runs in just 17.2 frames. Eight of those came in the April 26 pummeling at the bats of the Tigers, so it's not as if Maholm has been un-usable each time out.
But any owner willing to start a pitcher heading into Great American to take on the Reds offense better be ready to accept the consequences if the hurler doesn't make it out alive.
Verdict: Sit 'Em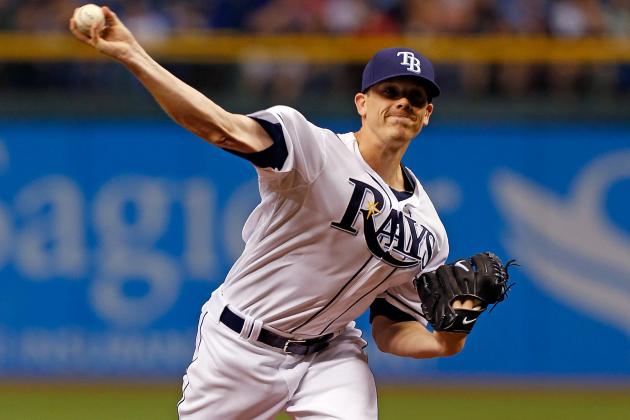 J. Meric/Getty Images

Scheduled Start: Monday, May 6, vs. Blue Jays
Jeremy Hellickson's 4.71 ERA and 1-2 record don't give owners much confidence, but a matchup against a reeling Toronto team should help that.
Before Sunday's 10-run outburst, the Jays hadn't scored more than four runs in 10 of their past 12 games and hadn't topped two runs in half of them.
Against that sort of ineptitude, Hellickson should be able to continue a stretch in which he's notched 27 K's and posted a 1.08 WHIP over his past 25 innings. And if the right-hander can avoid a damaging long ball, expect a quality start and maybe even a win.
Verdict: Start 'Em
Denis Poroy/Getty Images

Scheduled Start: Monday, May 6, vs. Marlins
The Marlins destroyed Roy Halladay and the Phillies on Sunday, piling up 13 hits and 14 runs—or more than they scored in their previous five games. Combined.
Don't expect that to happen again.
Even though he really wasn't good his last time out, when he allowed four earned runs and 10 baserunners while striking out just one Cub, Andrew Cashner remains an intriguing SP option, and one who could dominate a lineup that currently has an MLB-worst .619 OPS.
The added benefit of having slop-tossing lefty Wade LeBlanc (6.23 ERA, 1.71 WHIP) on the mound against him makes the hard-throwing Cashner even more appealing.
Verdict: Start 'Em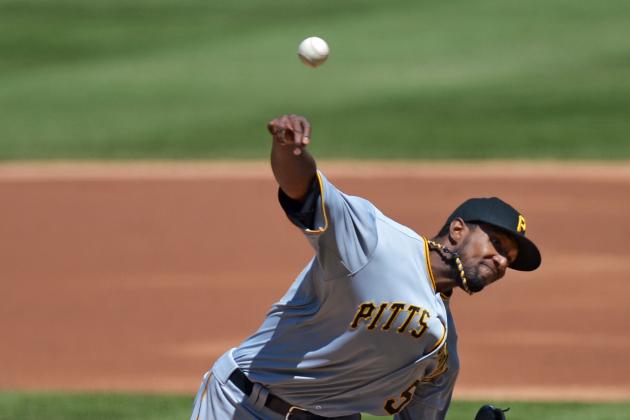 Drew Hallowell/Getty Images

Scheduled Start: Tuesday, May 7, vs. Mariners
Everything looked to be just right for James McDonald when we suggested him as a Start 'Em back on April 15. It, uh, didn't go so well.
Maybe it's masochism, maybe it's insanity, but we're going there again.
McDonald always has been way better at home (3.08 ERA, 1.24 WHIP)...and he gets to face the light-hitting M's...and the really bad Aaron Harang...and he's pitching to keep his spot in the rotation once Francisco Liriano and Charlie Morton return later this month.
It's a risky proposition, but desperation can do wonders. McDonald fooled us once, but we can't get fooled again. Right?
Verdict: Start 'Em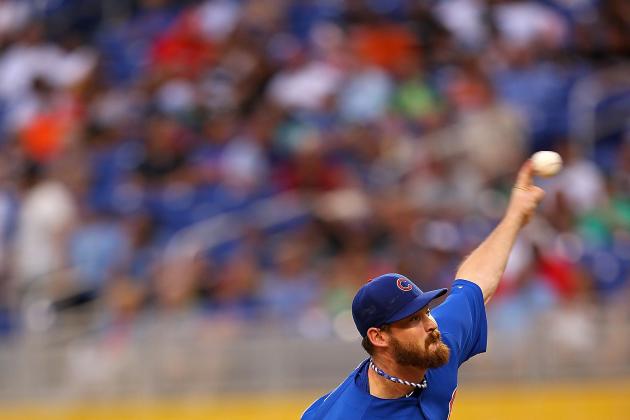 Mike Ehrmann/Getty Images

Scheduled Start: Tuesday, May 7, vs. Cardinals
Travis Wood has been pretty outstanding to date, as his 2.50 ERA and 0.91 WHIP indicate. Plus, we've recommended him as a pickup only a week ago.
While Wood is still worth adding, he's probably worth sitting this time around. The lefty's up against the always-dangerous St. Louis offense and Lance Lynn, who's been just as good as Wood has.
Don't be surprised if Wood's string of six straight quality starts to open 2013 comes to an end Tuesday.
Verdict: Sit 'Em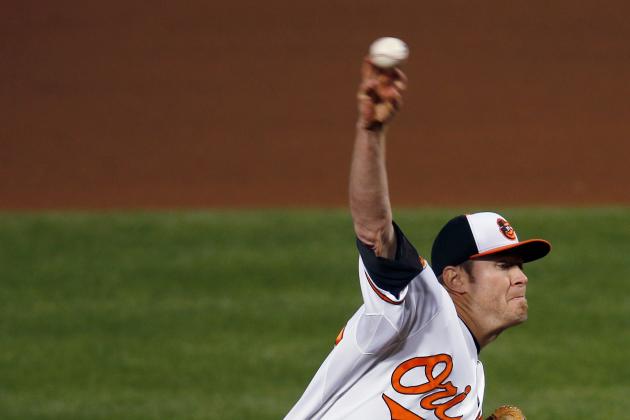 Rob Carr/Getty Images

Scheduled Start: Wednesday, May 8, vs. Royals
There's a lot to like about this one from Chris Tillman's perspective.
First, the O's offense has been one of the game's best so far, ranking in the top five in runs scored and home runs, and in the top 10 in OPS.
Second, with apologies to opposing pitcher Luis Mendoza, he's just never been any good.
Third, Tillman's one big bugaboo to this point in his career is the gopher ball: He's allowed 44 in just over 300 innings (1.3 HR/9)...but the Royals currently have just 16 homers, fewest in baseball.
Fourth? Tillman has been especially sharp over his past three starts, allowing only three runs on 14 hits and seven walks against 13 strikeouts over 20.2 innings.
Verdict: Start 'Em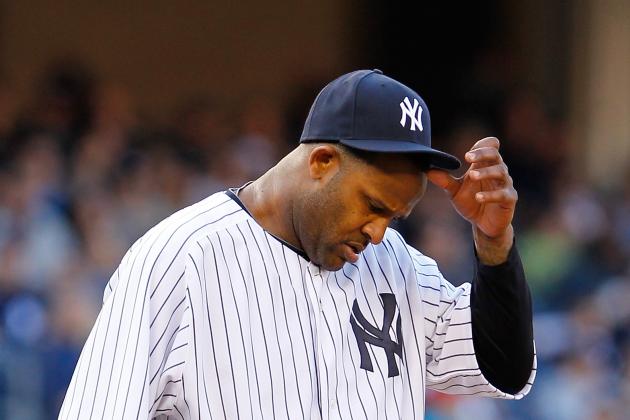 Mike Stobe/Getty Images

Scheduled Start: Thursday, May 9, at Rockies
Wait, why is CC Sabathia here? Isn't this supposed to be reserved for pitchers owners aren't sure whether to start or sit?
Well, Sabathia's matchup warrants reservations. For one thing, the big lefty has seen a dip in his velocit—to about 90 mph—at the outset of this season, as Brett Talley wrote about over at FanGraphs.
For another, the Rockies are playing surprisingly well and are always a threat to go nuts at home, where they are triple-slashing .295/.354/.493, scoring 5.6 runs per and striking out only 6.1 times a game.
Sure, the Yankees shouldn't have a problem beating up on Jeff Francis, and Sabathia could pitch well enough to manage a "W," but there's some serious downside here, too.
Verdict: Sit 'Em