Is Brandon Crawford's Bat for Real?
Use your ← → (arrow) keys to browse more stories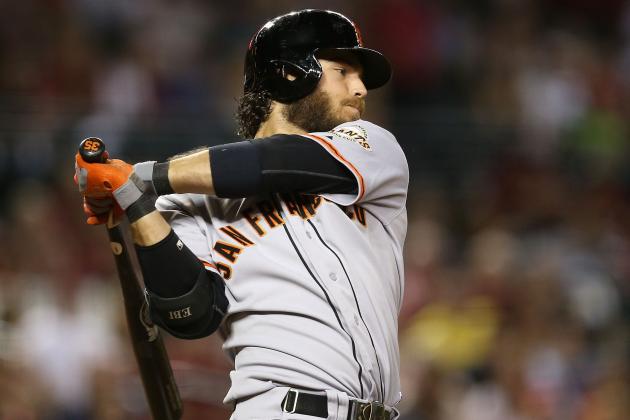 Christian Petersen/Getty Images

Brandon Crawford has never hit much since the Giants drafted him out of UCLA in 2008. He hit .266 in the minors with 21 home runs in 265 games, and that includes a .335 mark in 44 games at Class A San Jose. He hit .204 in 66 games as a rookie in 2011 and then .248 with five home runs last year. Of course, you saw his outstanding defense on display in the postseason and that's why he was the starting shortstop for a World Series champion.