The Best Player at Each Position in Next Year's NFL Draft Class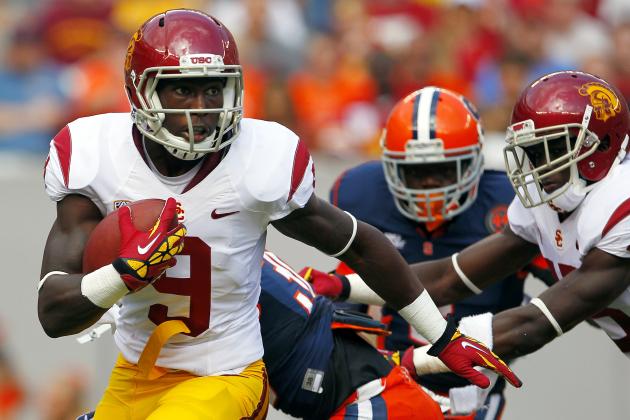 Rich Schultz/Getty Images

With the 2013 NFL draft in the books, NFL teams and college prospects are already preparing for the 2014 NFL draft.
One of the reasons that the draft is so popular is that both college football fans and NFL fans are interested in the outcomes.
Fans in "SEC Country"—even if they couldn't give a hoot about any certain NFL team—still want to see Alabama or Georgia athletes go in the first round. An Oakland Raiders resident of the "Black Hole" may not give a flip about some Division II school in Appalachia, but if some corner runs a 4.25, he perks up quickly.
The next 11-plus months will offer plenty of storylines, arguments, rankings, big boards, mock drafts and more. For now, here's a helpful article as you fire up your DVR equipment and start tracking the best players eligible from the 2014 class.
Begin Slideshow

»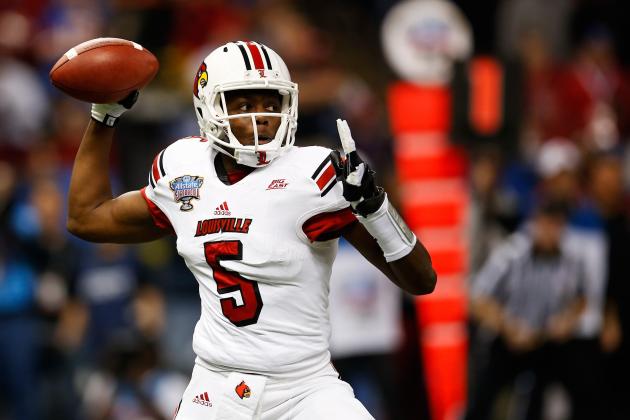 Chris Graythen/Getty Images

Teddy Bridgewater caught the eye of college football aficionados and draftniks throughout his sophomore season, but his coming-out party to the world at large was last year's Sugar Bowl.
Louisville beat the Florida Gators as Bridgewater completed over 60 percent of his passes for 266 yards, two touchdowns and an interception.
Fantastic stats, no. Awesome performance against a top SEC defense? Heck yes.
In a college landscape that increasingly sends "dual-threat" or spread quarterbacks into the NFL, Bridgewater is the equivalent of the No. 1 "pro-style" quarterback in this class. He has a giant arm, great size and can hit every pass on the field with excellent accuracy.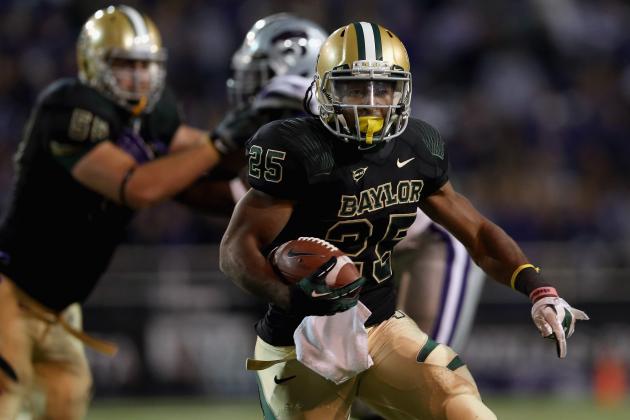 Ronald Martinez/Getty Images

The 2013 draft gave the NFL a first round without a running back for the first time in decades. As of right now, it's possible 2014 could do the same. No Adrian Peterson or Trent Richardson type has stepped forward.
While there may not be a multi-tool, take-over back as of right now, there are some guys with pretty excellent upside.
Lache Seastrunk has ridiculous upside but is a bit of a forgotten man. Once a 5-star recruit committed to Oregon, Seastrunk instead headed to Baylor and ran for over 1,000 yards last season.
A thousand yards is impressive, but is even more so if one remembers that he didn't really start the season on fire...or even as a starter. No, Seastrunk's first 100-yard game came in November, and he rattled off at least 100 in five of the team's last six games. During that same period, Baylor went 5-1.
He's a tough runner with speed to burn in the open field. Most importantly, Seastrunk is balanced in and out of his breaks and can take glancing blows without going down. He's capable of changing the tide of a game every time he touches the ball.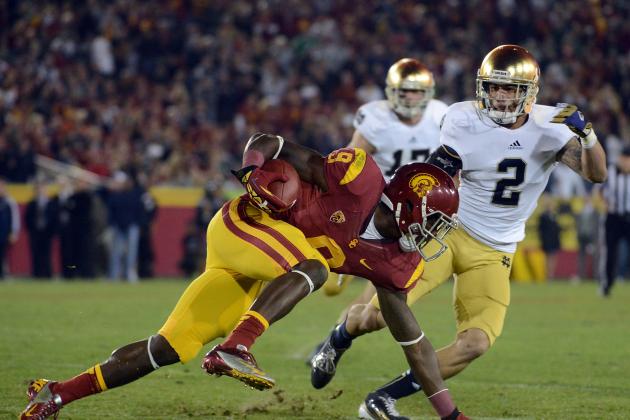 Harry How/Getty Images

Marqise Lee was a top recruit as a safety but outshone another top USC commit, George Farmer, once Lee was installed as a huge part of the offense. He even supplanted Robert Woods—a top receiver prospect in 2012 now with the Buffalo Bills.
Lee doesn't have elite size (only 6'1"), and he doesn't have elite speed. Yet he's able to create separation throughout a complex route tree, bodies his defender to high-point the ball and is tough both outside and over the middle. Best of all, he has an amazing catch radius, catching everything thrown his way.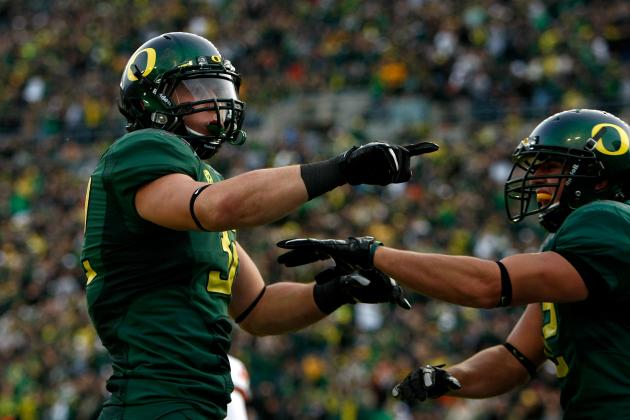 Jonathan Ferrey/Getty Images

Colt Lyerla made the wrong kind of headlines this offseason when he ignited a Twitter controversy after the Sandy Hook shootings. Though he has since apologized, it will be important that Lyerla stays on the straight and narrow if he wants to be a top pick.
On the field, Lyerla's profile is excellent. At 6'5", 238 pounds, he has roughly the same size and skill set as Aaron Hernandez (6'2", 245 pounds at the combine). He's less of a traditional tight end and more of a movable chess piece who can line up on or off the line, in the backfield or split out wide. He's a phenomenal receiver and great with the ball in his hands after the catch.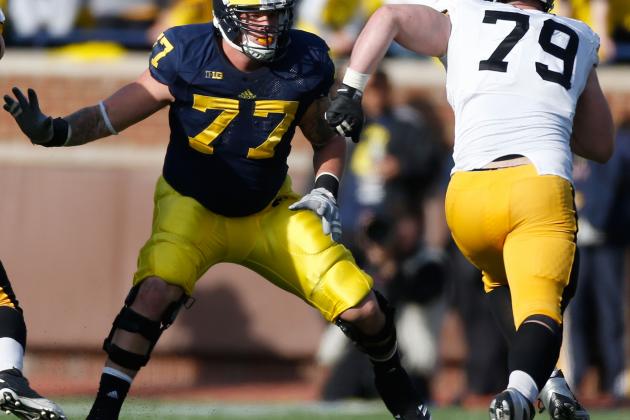 Gregory Shamus/Getty Images

At 6'8", 310 pounds, Taylor Lewan is a mountain of a man. While he wasn't the best fit to pair with Denard Robinson, he shined with Devin Gardner under center in a more traditional NFL-style passing offense. He's a nasty run-blocker and a talented pass-blocker against an edge-rusher.
In this past year's Outback Bowl, Lewan battled through leg cramps as he faced off with one of college football's best players—Jadeveon Clowney. He kept the talented Gamecock in check and could've been a top pick in 2013.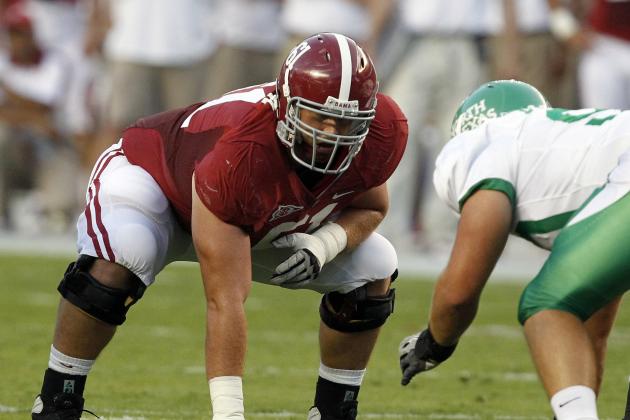 Butch Dill/Getty Images

Anthony Steen was only a 3-star recruit when he arrived at Alabama; he's about to leave 'Bama as one "bad motha-shut yo' mouth."
As the Alabama power run game looked for difficult yardage against some of the country's biggest and best defenses, they had no problem eschewing the holes created by linemen like Chance Warmack and D.J. Fluker, choosing to run right behind Steen.
On tape, Steen reminds me a lot of current Cincinnati Bengals lineman Kevin Zeitler. Talented in pass protection, he is far better in the run game and can drive linemen off the ball or climb to the second level.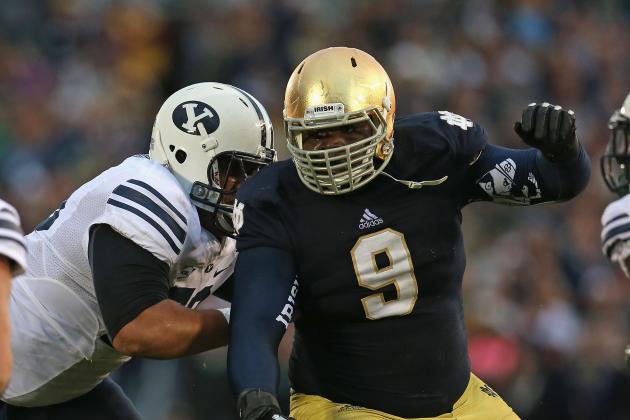 Jonathan Daniel/Getty Images

Louis Nix headed to Notre Dame and turned down a bunch of top Florida schools in the process. While a single player can hardly turn the tide, it's fun to imagine what Florida or Florida State would look like with a 330-pound sack of anger in the middle of its defensive line.
His teammate, Stephon Tuitt, collects a lot of the numbers. Manti Te'o certainly collected all of the headlines. Meanwhile, Nix continues to dominate at the point of attack and should be heavily coveted by both 3-4 and 4-3 defenses at the next level.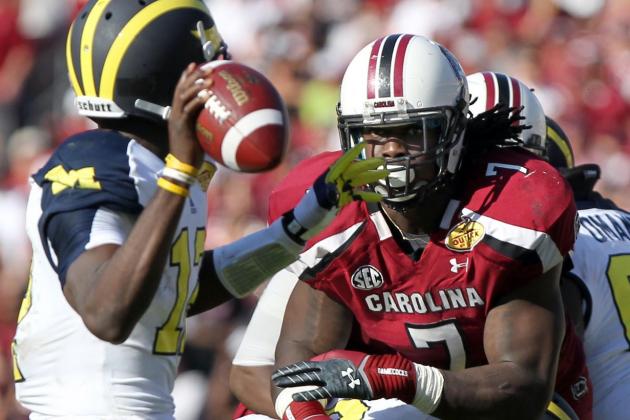 Kim Klement-USA TODAY Sports

At one point, some speculated that Jadeveon Clowney considered sitting out the 2013 college football season or possibly even challenging the NFL's early-entry policy. Instead, he took out a giant insurance policy, because he's apparently as valuable as Mary Hart's legs. (Look it up, Junior.)
Clowney is the best defensive prospect we've seen since Julius Peppers. At 6'6", 272 pounds, Clowney looks like he could easily add a few dozen pounds. Instead, he's chiseled and built for speed off the edge. He has the size and strength of a powerful strong-side rusher, yet the speed and athleticism of a prototypical edge-rusher.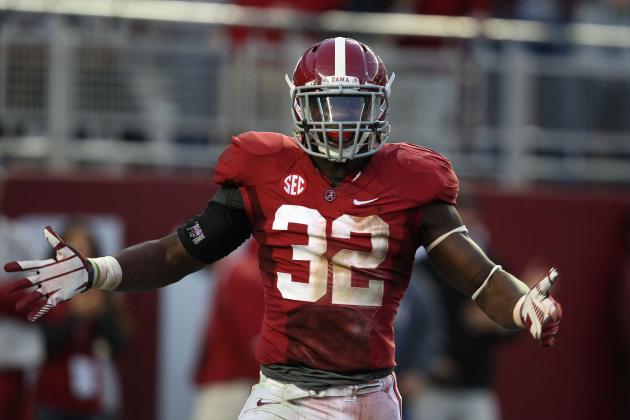 Mike Zarrilli/Getty Images

In 2012, C.J. Mosley was a first-team All-American and a finalist for the Butkus Award as the nation's top linebacker. While Nick Saban has thrown tons of talented defenders into the NFL draft, Mosley may be the most physically gifted of any Crimson Tide prospect.
In space, Mosley is comfortable in coverage and can read keys well enough to track ball-carriers all over the field. Of course, it helps that he's a freak athlete. Off the edge, he's able to terrorize quarterbacks and can take on blockers, shedding or chucking them aside like rag dolls.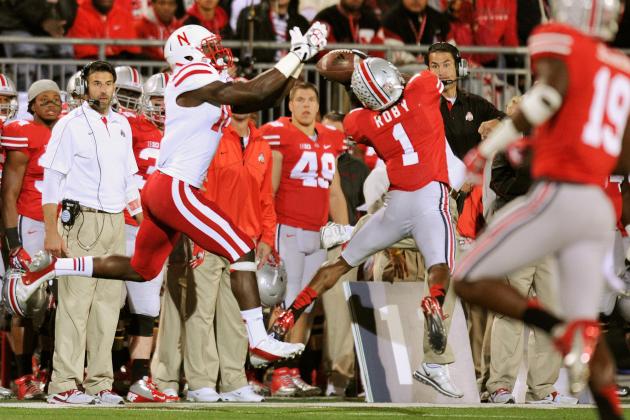 Jamie Sabau/Getty Images

Ohio State is undergoing a big resurgence in the Urban Meyer era, and it's time to realize that more and more Ohio State prospects will end up on lists like this between now and Meyer's retirement party.
Consider Bradley Roby the advance scout for the rest of the onslaught.
An All-American-caliber player as a sophomore, Roby enters 2013 as a favorite for any award college football can throw at him. At 5'11", 200 pounds, he can guard bigger receivers with his length and athleticism. He can also run with them down the sideline or the seam.
In the Big Ten, Roby should have plenty of chances at poorly thrown footballs and solidify his stock as the nation's top defensive back.
Michael Schottey is the NFL national lead writer for Bleacher Report and a member of the Pro Football Writers of America. Find more of his stuff at The Go Route.