7 Logical Additions to the WWE Extreme Rules PPV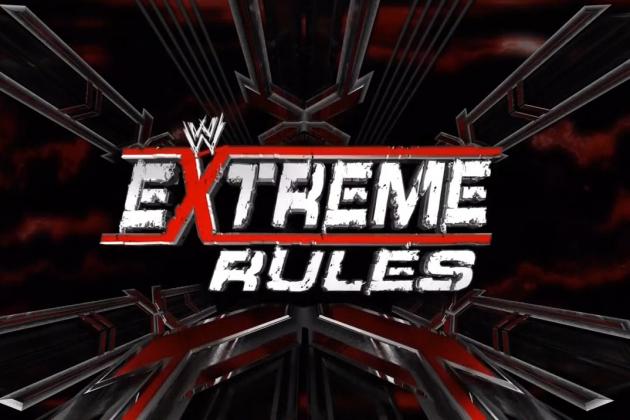 WWE.com
Extreme Rules is getting closer, but WWE has only announced a few matches for the event.
John Cena is facing Ryback, Triple H is taking on Brock Lesnar and Dolph Ziggler is facing Jack Swagger and Alberto Del Rio.
There are plenty of other feuds to choose from when deciding how to round out the rest of the card, and there are some stipulations that would make for some great matches.
This slideshow will list seven logical matches that WWE could add to the card with current feuds and what stipulations could be used in those matches.
Begin Slideshow

»
If WWE really wants to portray Big Langston as a force to be reckoned with then having him win a mid-card title to go along with Ziggler's World title would be a smart move.
Since having him fight another heel in Wade Barrett, it would only make sense to have him face Kofi Kingston for the US title.
As for the stipulation, is there a better way to get a guy like Langston over then having him win a title by forcing his opponent to stay down for a 10-count?
Kofi is known as a pretty talented guy, so having Langston go over in that kind of situation would do wonders for his career.
I keep getting the feeling that Miz is going to pop up out of nowhere and attack Wade Barrett, causing a match to happen at Extreme Rules.
Since this feud has been going on for awhile, there needs to be a match that would let them really go at it and make it look violent.
Falls count anywhere matches allow them to take the fight into the crowd, and even into the streets.
I would hope Barrett would retain against Miz in this situation, but this match might not even have a chance of happening if Miz is not back by ER.
This match seems pretty likely, but the type of stipulation they should have is one that we do not see very often these days.
A Texas Tornado tag match is something that allows all four men to be in the ring at the same time. It happens all the time in other kinds of tag matches, but this kind of match is made for a team like The Shield
The Shield are great at group attacks, and this kind of match would make it seem very believable that they could beat Bryan and Kane for the titles.
The Undertaker is not likely to be at Extreme Rules, but if he were to make a surprise appearance then seeing him face the final member of The Shield in an I Quit match would be great.
It would force someone from The Shield to verbally give up, or it would allow The Shield to gang up on Taker and force him to submit.
The Undertaker is not someone who is known for giving up willingly, so having that kind of ending to the match would cement The Shield as top stars.
If Langston were to win the US title and AJ won the Divas title, we would have one of the most powerful trios we have seen in years.
AJ and Kaitlyn have a long history dating back to their days on NXT, but lately they have not seen eye to eye on anything.
This match would not really need a stipulation since both women are decent wrestlers, and most of the drama would be at ringside with Langston and Ziggler anyway.
Fandango got the better of Chris Jericho in their match at WrestleMania, but that does not mean Jericho is done with Fandango.
The best kind of match to settle this score would be a street fight because then we could see what this Fandango guy is really made of.
Jericho has been absent recently due to touring with his band, but it would not be out of the question for him to make it back in time for a match with Fandango at Extreme Rules.
It seems inevitable that we will see some kind of match featuring these four men. They have been going back and forth for weeks now, and it is time to settle the feud.
If WWE were to have some kind of Fatal 4-Way match between these men, then they might as well make it for the No. 1 contender's spot for the World title.
Nothing about this feud is interesting anymore, so they may as well throw a title shot in there to spice things up.
These seven matches might not be the most creative or surprising options WWE has, but each one makes sense from a storyline standpoint, and a few of them could be pretty entertaining.
Feel free to share your thoughts on matches WWE could add to Extreme Rules.
Follow me on Twitter @BR_Doctor