The 20-deep field at the 2013 Kentucky Derby is littered with marquee horses and premier trainers. While each horse has a chance of winning in the Run for the Roses, only the strongest will ultimately sprint down the stretch for a Derby Victory.
Handicappers have a good idea of which horse that could be, but there are no guarantees in horse racing. Sometimes a long shot defies the odds. Sometimes the favorite fades to the back.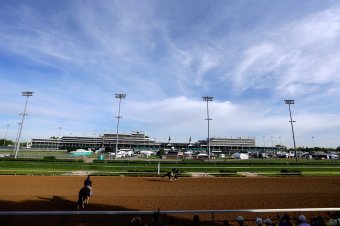 This year's prohibitive favorite, Orb (7-2) is expected to prove its incredible talent by besting 19 of the best three-year-old colts of the sport. Orb will be racing from the No. 16 position—a position in which it can take advantage of an off-the-pace running style and tremendous sprinting speed.
At the other end of the field, Black Onyx (50-1) got a nightmare draw with the rail position. The No. 1 position hasn't yielded a Derby winner since 1986, and the result shouldn't be any different this year.
But there are some extremely talented horses that fall somewhere in the middle of the group. These horses aren't considered favorites to win the first leg of the Triple Crown, but each has a better chance than the betting odds would suggest.
Horse
Trainer
Position
Odds
Beyer
Orb

McGaughey

16
7-2
97

Verrazano

Pletcher

14
4-1
105

Goldencents

O'Neill
8
5-1
105
Normandy Invasion
Brown
5
12-1
99
Revolutionary

Pletcher

3
10-1
102
Java's War

McPeek

19
15-1
96

Overanalyze

Pletcher

9
15-1
99

Vyjack

Rodriguez
20
15-1
96
Will Take Charge
Lukas
17
20-1
95

Itsmyluckyday

Plesa

Jr.
12
15-1
104

Mylute

Amoss

6
15-1
93
Palace Malice

Pletcher

10
20-1
93
Oxbow
Lukas
2
30-1
95
Charming Kitten

Pletcher

15
20-1
88
Lines of Battle
O'Brien
11
30-1
74
Falling Sky

Terranova

II
13
50-1
92
Giant Finish

Dutrow

7
50-1
86
Golden Soul
Stewart
4
50-1
89

Frac

Daddy

McPeek

18
50-1
91
Black Onyx

Breen

1
50-1
90
*Odds acquired from Linemakers.sportingnews.com. Beyer figures acquired fromdrf.com.
Palace Malice (20-1)
A Todd Pletcher horse can never be counted out in the marquee event of the racing season.
Pletcher is among the best horse trainers of the sport, and he's proved it again this year with five horses in the field of 20. To put it in perspective: No other trainer has more than two horses in this race and Pletcher has two in the top five.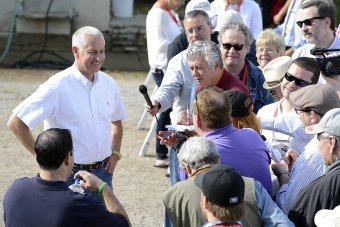 Palace Malice isn't one of those two, but at 20-1, the colt may be worth a friendly wager.
Starting in the No. 10 post position, jockey Mike Smith will be able to exploit his horse's running style by remaining off the pace and closing the gap down the stretch. Palace Malice typically prefers an off-the-pace approach, and if anyone can get the most out of it, it's Smith.
The 47-year-old jockey had ridden some impressive horses in past editions of the Derby, including the 2005 winner in Giacomo and Zenyatta—one of the most dominant horses in recent history.
Will Take Charge (20-1)
One of the best closers in this race, Will Take Charge, is sure to benefit from its No. 17 post position. Bank on a strong finish from the D. Wayne Lukas-trained colt.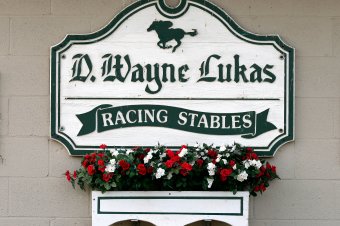 The three-year-old has been a little inconsistent at times this racing season, but three first-place finishes since last October should quell any concerns about Will Take Charge. Its last race (Rebel Stakes) yielded a first-place finish in front of fellow Derby competitor Oxbow on March 16.
At 20-1, Will Take Charge is by no means a favorite to triumph at Churchill Downs. Odds can be deceiving, though. Look for Lukas' horse to burst from the middle of the pack down the stretch en route to a strong finish on Saturday.
Itsmyluckyday (15-1)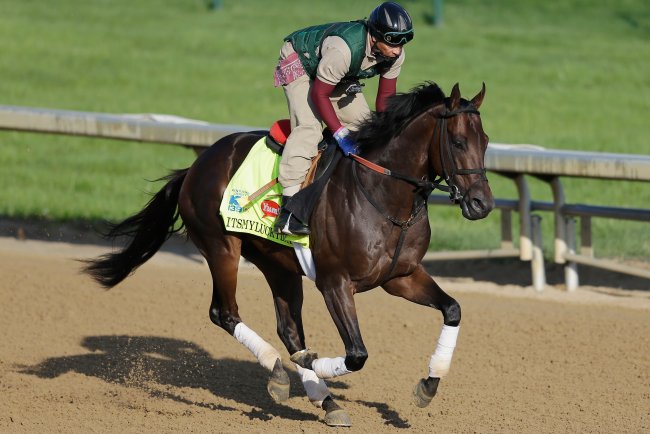 Horse racing is rarely measured by statistical data. Given the variables involved with winning a race, it's nearly impossible to identify the statistical factors that contribute to victories.
That said, the Beyer rating system is a fairly accurate measure for sprinting speed, and Itsmyluckyday has plenty of it to spare.
Which longshot has the best chance of winning at Churchill Downs on Saturday?
According to drf.com, only Verrazano and Goldencents have posted faster Beyer ratings than the three-year-old colts. Itsmyluckyday joins those two favorites as the only horses in the Derby with a number exceeding 100.
Sprinting speed isn't the only factor in winning, but the Eddie Plesa Jr.-trained horse also stands to benefit from its post position (No. 12). Starting in the middle of the group, jockey Elvis Trujillo will be able to adjust to the pace of the race and get the most out of Itsmyluckyday—a horse that has the speed and stamina to either set the tone or emerge from right off the pace.
At 15-1, betting on Itsmyluckyday isn't exactly a shot in the dark, but the colt isn't considered close competition for the likes of Orb, Verrazano, Goldencents and Revolutionary.