Can Kansas' JUCOs Change the Program?
Use your ← → (arrow) keys to browse more stories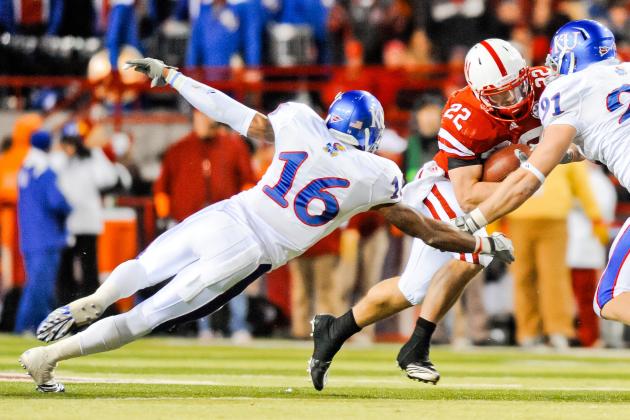 Eric Francis/Getty Images

The Kansas Jayhawks' narrow losses to Texas, Texas Tech and Oklahoma State showed they made some progress in 2012. But the Jayhawks suffered a 49-point drubbing to West Virginia and the Big 12's co-champions -- Kansas State and Oklahoma -- both beat KU by at least 40 points...