Jerry Rice, Tim Brown, Terrell Owens ... Reggie Wayne?
Use your ← → (arrow) keys to browse more stories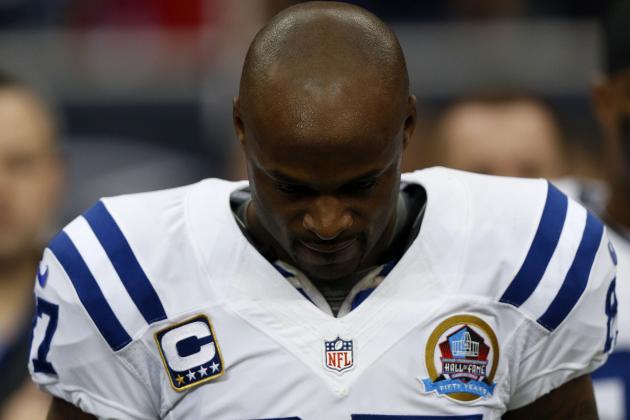 Thomas Campbell-USA TODAY Sports

Reggie Wayne relaxed in front of his locker room cubicle, occasionally dabbing at perspiration on his face from the Indianapolis Colts' latest offseason work. He held a couple of sheets of paper in his hand.