NBA Playoffs: 5 Key Factors for the Brooklyn Nets to Force a Game 7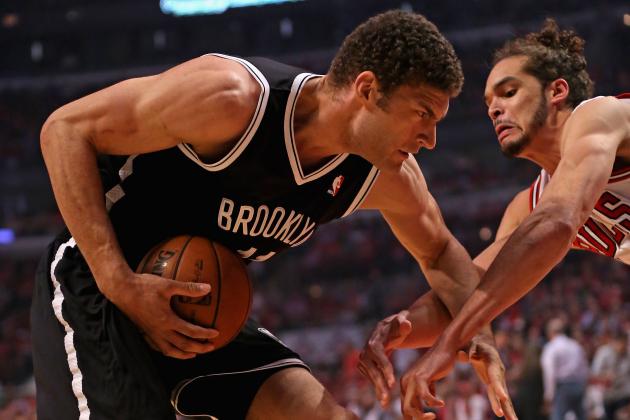 Jonathan Daniel/Getty Images

As expected, the series between the Brooklyn Nets and the Chicago Bulls has been very exciting so far. After the Nets blew the them out in Game 1, the Bulls answered by winning the next three games. The Nets then took Game 5, sending the series back to Chicago.
With their backs against the wall, the Nets will face their toughest challenge since moving to Brooklyn. If they can find a way to win Game 6, they will have all the momentum and home-court advantage for the final game.
Here are five keys for the Nets, in order for them to force this series into seven games.
Begin Slideshow

»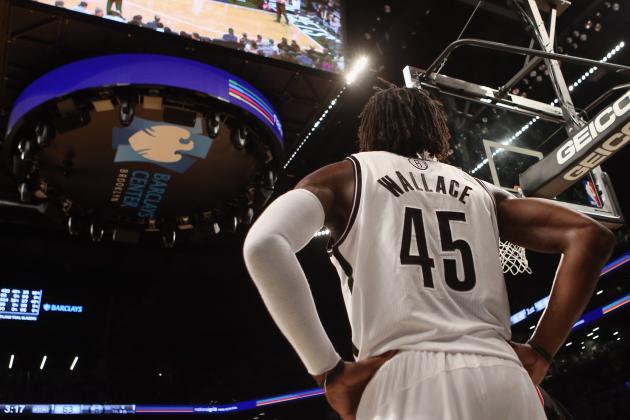 Bruce Bennett/Getty Images

Gerald Wallace has struggled offensively this season, and he wasn't able to get any consistency. That has been a big topic so far this series.
After Game 3, Wallace reportedly said that he doesn't know what his role is on the team. That was on a night when he was 2-for-8 from the field and 1-for-5 from three.
But, Wallace is an X-factor of sorts. He is a strong defender and best offensively when in transition. Wallace is the type of player that brings energy, excitement and grittiness.
You can expect to see Wallace diving for loose balls, blocking shots and getting some points on the fast break and off turnovers. But the key with him is his jump shot.
In the Nets two wins this series, Wallace is shooting 67 percent from the field and has hit three significant threes.
At times this season, Wallace has had success from behind the arc. When he is on, the Nets offense becomes more balanced and more dangerous.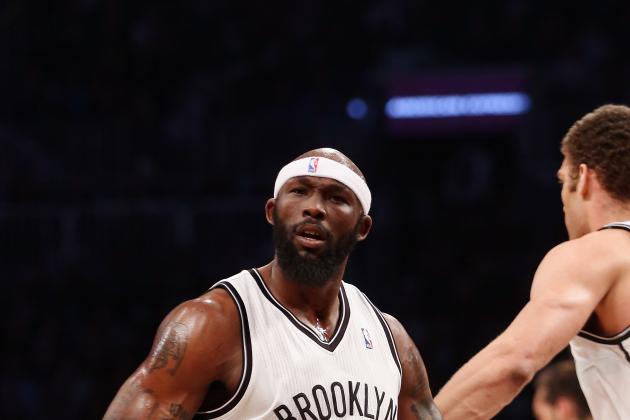 Bruce Bennett/Getty Images

Reggie Evans has been brilliant this year for the Nets. His role is to play strong defense and grab as many rebounds as he possibly can. He has done just that.
While his energy and effort is invaluable, Evans is not a gifted offensive player. He is even a liability at times on offense.
Evans is truly most effective in bunches. So limiting his minutes per shift would give Evans more energy for each shift and also help the Nets if they start to slump offensively.
This series, Evans has also struggled to stop Carlos Boozer, who has been the Bulls' most consistent scorer and seems to be hitting every shot he is taking.
If Boozer starts Game 6 hot, P.J. Carlesimo has to go to his bench and mix things up.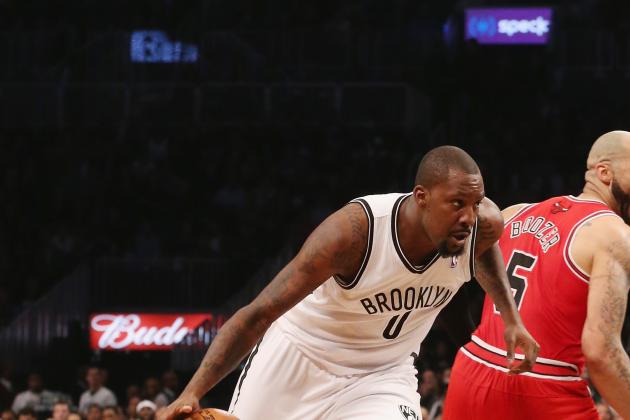 Bruce Bennett/Getty Images

One of the most valuable players for the Nets this year and in Game 5 was Andray Blatche. He is so talented offensively and can give you points in bunches.
Blatche's combination of size and athleticism makes him a matchup nightmare for most big guys. Last game, Blatche played 20 minutes and scored 13 points. Eleven of those points came in the fourth quarter and helped the Nets put away the Bulls.
Blatche could take over for much of this game when Joakim Noah is off the floor.
Another player that had a huge impact in Game Five was Kris Humphries, who has had a tough season dealing with injuries and finding playing time.
He started to get his minutes limited throughout the season partly because he wasn't able to find his mid-range jumper that made him so successful the past two years.
Last game, Humphries had eight points and six rebounds in 16 minutes. He was hitting the mid-range shot and probably earned himself more minutes for Game Six.
Humphries needs to continue to score and it would be a huge advantage for the Nets.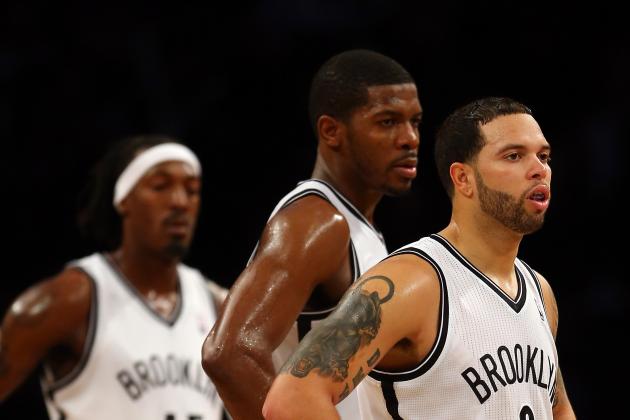 Elsa/Getty Images

Joe Johnson has this interesting ability to, at times, be able to score whenever he wants, but then disappear at other times.
We have seen him take the ball into the paint and hit that runner. It seems like he can do that every time down the court, but for whatever reason, he chooses not to. It's when he is aggressive that Johnson shines.
If Johnson plays aggressively and is healthy enough to play aggressively, he is better than every player on the Bulls and that will be evident in Game Six.
Deron Williams had a resurgence in the second half of the regular season. He started driving to the basket and hitting his jumpers consistently.
This series, Williams has been hesitant to shoot the basketball at times. This has caused him to be inconsistent and turn the ball over.
Williams needs to be the superstar that he is and be aggressive and confident in his shot in Game 6. Just like Johnson, Williams is better than anyone on the Bulls.
Kirk Hinrich has given Williams fits this series. His status could play a huge role in Game 6.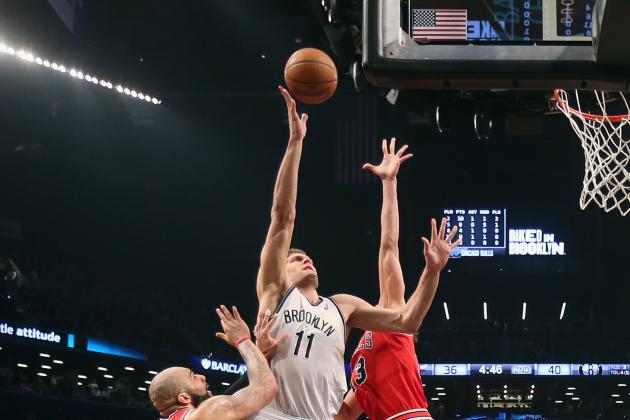 Bruce Bennett/Getty Images

Brook Lopez has had an incredible series and is finally starting to get some recognition around the league. He is very skilled offensively and his improvements in his aggressiveness, defense and rebounding is putting him in the discussion as the best big man in the NBA.
The Bulls have yet to prove they have an answer for Lopez. He is averaging 23.6 points, eight rebounds and 3.4 blocks per game.
I don't like when the Nets turn to an isolation style of offense. But if the isolation is for Lopez in the post, it works.
Lopez has such great touch that he can score from under the basket and from 20 feet out.
But the best thing Lopez is doing offensively is going hard to the basket. He is dunking the basketball instead of falling away from the basket, which he used to do in the first couple of years of his career.
The Nets need to feed the big man the ball.