Where Does Pugh Fit on OL?
Use your ← → (arrow) keys to browse more stories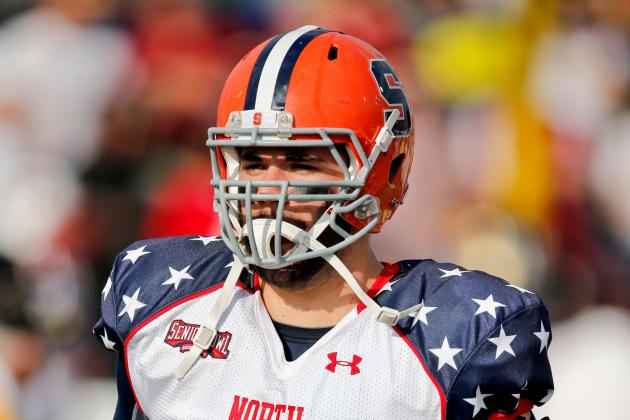 Derick E. Hingle-USA TODAY Sports

Now that the draft is over, we should have a better idea of where the Giants stand roster-wise. The key word is "should," of course, considering general manager Jerry Reese indicated again over the weekend that the opening day roster will be in constant flux until the 53 must be set days before the start of the regular season.