Powerful Strikers, Overrated Contenders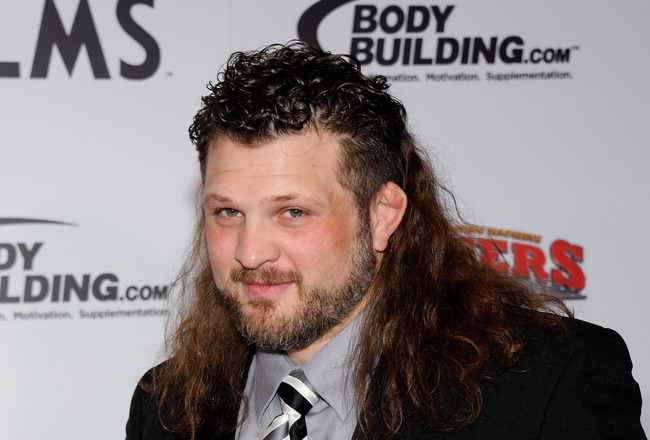 Ethan Miller/Getty Images
After Roy Nelson defeated Cheick Kongo via spectacular knockout at UFC 159, many fans are already clamoring for a title shot for Big Country.
The question is, would Nelson's skills be enough to defeat the champ? Or is he one of the great strikers whom many thought are bound to win a championship but in the end have fallen short?
Over the years, there were several fighters in the UFC who became contenders due to their superb striking skills. But to the dismay of many, their KO prowess was not enough to bring them to the top echelon.
Here is my list of powerful strikers who are overrated contenders.
Drew McFedries
Who can forget Drew McFedries? Joe Rogan said many times that one of his dream fights for pound-for-pound great Anderson Silva would be against McFedries. Although it sounds funny right now, who can blame Rogan for hyping the powerful striker?
Every time Drew walks in the Octagon, fans can't help but expect one of two things: Either he'll get the knockout or he'll be submitted. Unfortunately, the number of times he knocked an opponent out equals the number of times he was submitted. This derailed his journey to the championship in the UFC.
Dan Hardy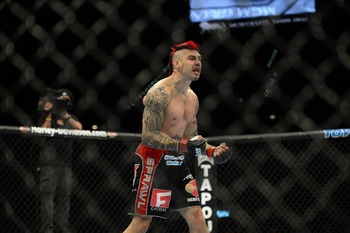 Ron Chenoy-USA TODAY Sports
Dan Hardy's striking was enough to help him reach the top of the division and earn a fight against Georges St-Pierre.
Many thought that Hardy's KO power was enough to present the champ with a huge challenge. But in the end, fans learned a very important lesson: One skill set isn't enough to be a champion.
At UFC 111, St-Pierre convincingly won all five rounds against Hardy.
Melvin Guillard
"Speed kills." This has been the mantra for the fast-handed Melvin Guillard. The fighter's striking skills have proven to be one of the best in the division as he used them to finish seven opponents the UFC had put in front of him.
Sadly, whenever Guillard is just one step away from a championship, his kryptonite always appears in front of him—submissions.
Hector Lombard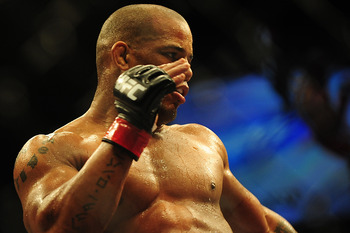 Anne-Marie Sorvin-USA TODAY Sports
Hector Lombard was recruited in the UFC for two things: His knockout power and to fight Anderson Silva. And with 18 wins via knockout, who can doubt the man?
But the hype is not enough to bring him closer to the championship. In his debut fight, he suffered a split decision loss to Tim Boetsch. And after showing a glimpse of his KO power in his win against Rousimar Palhares, he suffered the same fate in his fight against Yushin Okami, wherein he lost again via split decision.
Looks like the hype isn't really enough.
Patrick Cote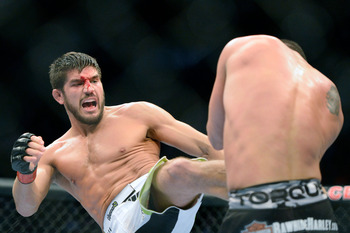 Eric Bolte-USA TODAY Sports
Patrick Cote was Anderson Silva's opponent in one of his most boring fights of all time. Cote was marketed as a fighter with heavy hands and an iron jaw. Unfortunately, we never had the chance to see these qualities during the fight, which ended via TKO due to knee injury.
Cote returned to the UFC but has not found his way to another title shot due to several losses.
Keep Reading