The 2013 NBA playoffs are in full swing, as the first round reaches its closing point and the weak are removed from contention. While certain favorites have emerged victorious, there are countless teams in a tight race for advancement.
The question is, which players are under the most pressure to close out their series?
There are players that have proved to be stars, but have yet to make their leap into the realm of the elite. In that same breath, there are stars that have established their status as top-tier performers, but have yet to experience legitimate postseason success.
And then there's the ever-present factor of money—regardless of what it is, countless stars have something to prove.
Carmelo Anthony, New York Knicks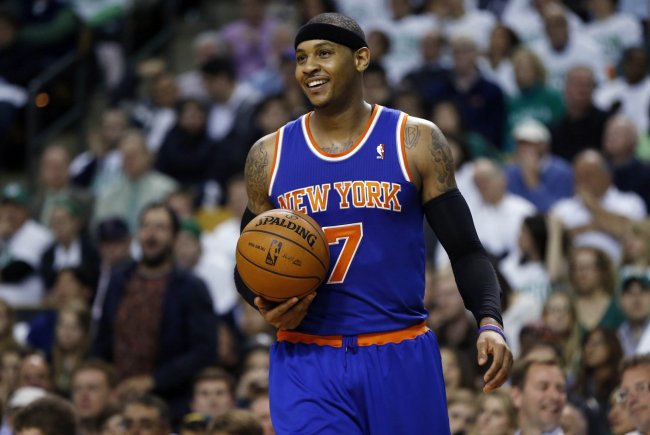 Greg M. Cooper-USA TODAY Sports
The New York Knicks haven't won a postseason series since the 1999-2000 season. Carmelo Anthony has advanced past the first round of the NBA playoffs just once in his previous nine appearances.
Owning a 3-1 lead over the Boston Celtics is absolutely meaningless until they close out.
There is no question that the Knicks have momentum as they attempt to win Game 5 at Madison Square Garden. There's also no way around how well 'Melo played during the first three games of the series.
Winning the 2013 scoring title certainly doesn't hurt, either.
With that being said, 'Melo and the Knicks are considered to be the top contender to take the Miami Heat down in the Eastern Conference. If they're unable to close out this series, this season will be nothing short of a bust for both Anthony and the Knicks.
Due to their history, it's a simple evaluation—it's never over until it's over.
Stephen Curry, Golden State Warriors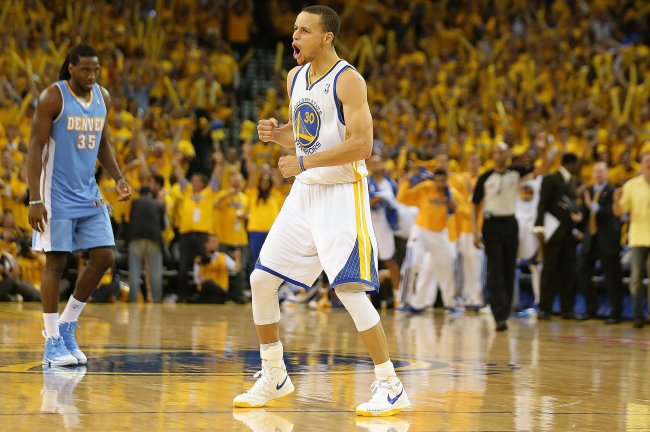 Jed Jacobsohn/Getty Images
Stephen Curry has been the star of the 2013 NBA playoffs, scoring at an elite level and facilitating in that same manner. Not only did Curry top 30 points in two separate games, but he's posted at least 29 points and 10 assists in two as well.
That includes a 30 point, 13 assists, five rebound and three steal performance in which the Warriors won 131-117 at the Denver Nuggets—the first team to win at the Pepsi Center since Jan. 18.
With that being said, Curry is no longer rising to stardom, but instead he's affirmed his status as a genuine superstar—almost. The only way to truly prove himself as one of the best in the world is to win in the postseason.
Winning one more game and advancing past the Nuggets will go a long way towards quieting the critics.
With that being said, if Curry is unable to lead the Warriors past Denver, there will be an undeniable source of questioning. Not only would Curry have lost in the first round, but he'd have committed a cardinal sin for a superstar.
He and the Warriors would have blown a 3-1 series lead.
Josh Smith, Atlanta Hawks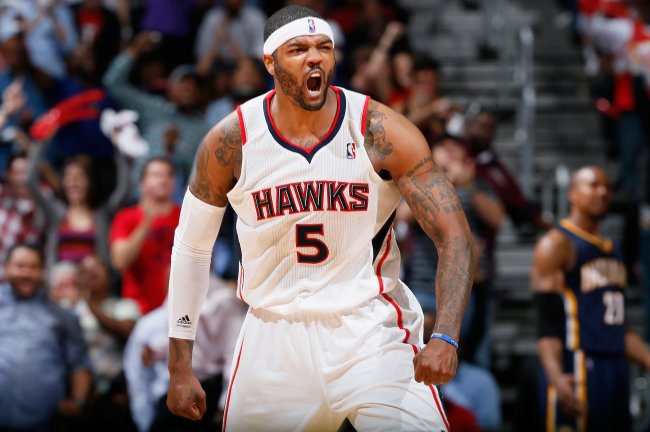 Kevin C. Cox/Getty Images
The Atlanta Hawks have stunned the NBA community, fighting back from 2-0 down to even their series with the Indiana Pacers at 2-2. During their past two victories, the Hawks have won by an average of 16.0 points per game.
During the Hawks' 102-91 win in Game 4, Josh Smith stepped up with 29 points, 11 rebounds, four assists, three steals and a block.
This is the performance that we've come to expect from Smith, as he's established the reputation of a star in this league. With that being said, J-Smoove had never been "the man" prior to the 2012-13 regular season.
After he told Jeff Schultz of The Atlanta Journal-Constitution that he deserves a max contract, it's now time for him to earn his money.
The Hawks may be the lower seed, but Smith can prove to be a genuine star by leading his team to an upset. Even if Atlanta were to lose in the Eastern Conference semifinals, Smith would send a resounding message with a series win.
With a loss, however, we're right back to struggling to view Smith in the same light as the other max-contract players of the NBA.