Jason Collins is out, and it's time to look to women's sports to see how to deal and what Collins' impact might be on a team that signs him.
The 12-year veteran NBA center made history on Monday when he became the first male athlete in one of America's "big five" sports (baseball, basketball, football, hockey, soccer) to come out as gay while still playing.
So what now? What do we as a culture learn from this? What can we do to maximize the positive impact that this can have on all of us? How should we as sports fans react?
Before we can answer those questions, we should recognize there's still another critical piece of history to be made here, stemming from the fact that Collins is a free agent. He's become the first male major pro athlete in America to come out while still playing. But which team is going to be the first to sign an openly gay player?
Collins is still a strong player who can come off the bench and give you 10 solid minutes of post defense—something that a lot of teams could use. But he also represents an opportunity for one team to say, "We want to be the ones. We want our coach, our guys, our executives, our fans to be the first in major American pro sports to support an openly gay player. We want our jersey to be the one that bears Jason's number 98—worn in memory of the year Matthew Shepard was brutally murdered for being gay."
One team is going to have to step up, take on the extra media and maybe deal with a few members of the dwindling minority who don't view LGBT people (lesbian, gay, bisexual, transgender) as valuable contributors to society.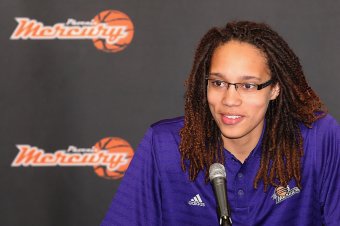 Christian Petersen/Getty Images
Now, there's a reason we need to use a lot of qualifiers to describe the barrier that Collins broke. He's the first male active athlete on an American major professional team sports to have ever come out. But over on the women's side of things, there's a very different sort of progress being made, and it's one that whichever team signs Collins could learn from.
WNBA No. 1 draft pick Brittney Griner also came out publicly in a Sports Illustrated interview just a few weeks ago. As a sports culture, we should take this chance to examine the media and attention around Collins and compare it with the media and attention (or lack thereof) around Griner.
The NBA is more popular than the WNBA, but Griner could very well be the best female basketball player in the world, and she could actually be more well-known than Collins. It's been fascinating to watch the media around both of these players' announcements and see what it reflects about our culture, our stereotypes and our assumptions about both male and female athletes.
Many female athletes have come out since Martina Navratilova became the first in 1981. Sheryl Swoopes. Amelie Mauresmo. Angela Hucles. Fans of women's sports are used to seeing some of their champions be gay women.
But it's certainly not true that there's no anti-gay sentiment in women's sports. Talk to any female athlete and she will tell you that homophobia is quite prevalent, especially at the college level where it's often used as a recruiting tool against certain schools. ("You don't want your daughter to go there; that team is a bunch of lesbians.")
There is a lot of work to be done in that arena too, and it gets far less attention in the media than it deserves. And the only way to move forward is to start thinking of these players as people, not as political statements.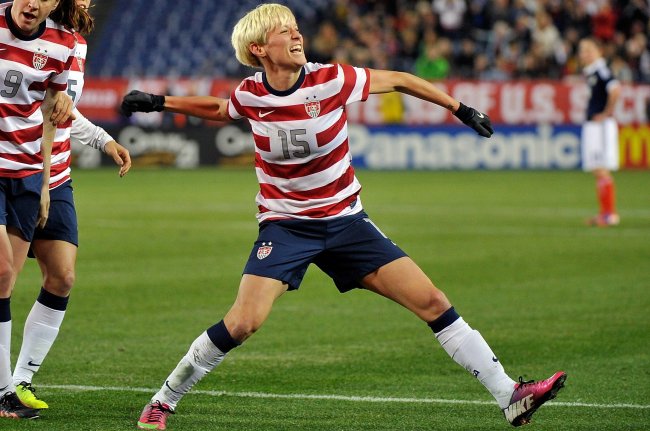 Frederick Breedon/Getty Images
In order for us to look beyond stereotypes, we need to hear the voices of LGBT athletes and their teammates. We need to listen to Jason Collins, not just talk about him.
We need to listen to and learn from people like Griner, Fallon Fox, Megan Rapinoe, Orlando Cruz, Sarah Vaillancourt and Liz Carmouche. We need young athletes to hear their voices and the voices of athletes who felt they couldn't come out until they had stepped away from the game, like Wade Davis, Robbie Rogers, John Amaechi, Esera Tuaolo and Billy Bean.
The fact of the matter is, if you have ever played organized team sports at any level, then you have competed with or against a gay player. You may not have known it, and they might not even have known it, but they were there.
How many of those young athletes are still playing and hiding their true selves? How many quit their respective sports because they didn't feel like they would be accepted? For every young Jason Collins who does grow up and play in the NBA, how many gave up because they felt the league wouldn't support them?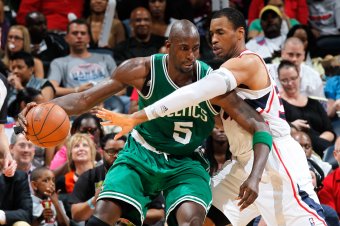 Kevin C. Cox/Getty Images
The NBA has sent a clear message that Collins and any other gay players do and will have their full support.
But assuming Collins does sign somewhere, his presence in the NBA will have the most impact if nothing out of the ordinary happens at all. Collins can do the most good by coming into every game, grabbing a few boards, committing a bunch of fouls, hitting a layup or two, maybe blocking a shot and basically giving his team a post presence when its starting center rests. Then sitting back down. Same as he's done for the last six or seven years.
He doesn't need to bring a podium to halfcourt and lecture about marriage equality or the need for anti-discrimination laws. He just needs to play his game, and we just need to hear what he has to say about his experience and get to know him as a person. That's all.
That will send the most powerful message of all. His next team will bolster him. His teammates will support him. His team's fans will cheer him.
Yes, there will be a few anti-gay hecklers in the stands. But if Collins handles himself well (which I believe he will) and the league and individual teams take action when necessary to tell fans that slurs are not welcome in their stadiums (which I believe they will), then countless young male athletes will be introduced to a brand new definition of the term "champion"—one that fans of women's sports have known for decades.
Aaron McQuade (@AaronGLAAD) is the Director of News & Field Media for GLAAD.