Demers Out, but Who's In?
Use your ← → (arrow) keys to browse more stories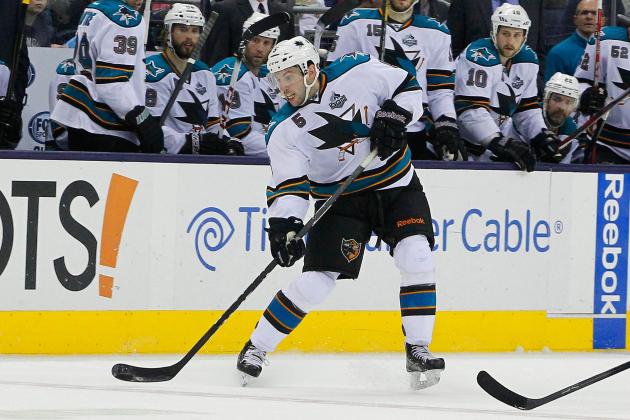 USA TODAY Sports

Jason Demers will not be available when the Sharks open their first round series with Vancouver on Wednesday. Demers, still recovering from a sprained left ankle, did not practice on Monday at Sharks Ice.