5 Rebound Fights for Hector Lombard at Welterweight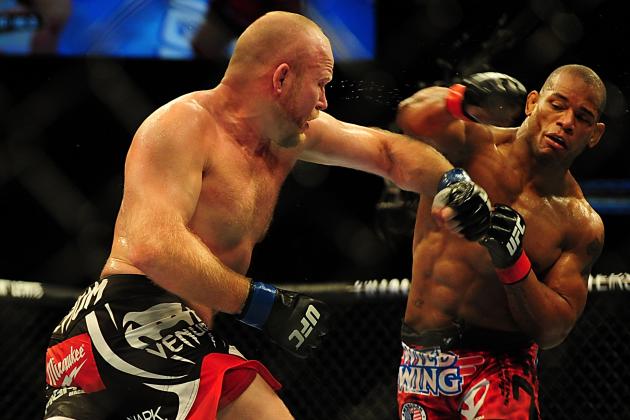 Anne-Marie Sorvin-USA TODAY Sports

Hector Lombard came into the UFC riding a 25-fight unbeaten streak and a tidal wave of hype. He was the Bellator middleweight champ and viewed as one of a handful of fighters that had a shot at taking out the pound-for-pound greatest fighter in the world, Anderson Silva.
And the UFC paid him handsomely based on those assumptions.
However, Lombard has yet to be able to live up to the seemingly unrealistic expectations.
In his promotional debut at UFC 149, Lombard fought Tim Boetsch. The fight was supposed to act as a springboard to a quick title shot, but "the Barbarian" had other plans.
Lombard looked flat and was never able to overwhelm Boetsch. He lost the fight via split decision. Almost overnight, one of the hottest MMA fighters turned ice-cold.
Lombard reignited excitement with a first-round knockout of Rousimar Palhares, but the fire quickly died down again after "Lightning" dropped another split decision to former middleweight title contender Yushin Okami.
That loss put Lombard's UFC record at 1-2 and officially sent his hype train careening off the rails.
In April, Lombard announced on UFC Tonight (h/t MMAWeekly.com) that he would attempt to cut the 15 pounds necessary to get to welterweight. However, it remains unclear whether the bulky middleweight will actually be able to make the 171 minimum.
It's crucial that Lombard's cut is successful because the UFC won't continue paying him the $300,000 flat show fee to compete at middleweight.
Even if Lombard is able to make 170, questions still surround what effect (if any) the cut will have on his speed and more importantly his power.
Regardless, Lombard needs to string together a couple of wins to not only justify his high salary, but also to legitimately bounce back into title contention.
It is unlikely that the UFC will pair Lombard with a top-10 opponent in his welterweight debut, but rather look to put him in a situation where he'll come out victorious.
These five fighters are in the same boat as Lombard. They've previously fought at middleweight and are also desperately in need of a win to avoid the proverbial axe.
None of the matchups will be slam dunks for Lombard, but it is imperative that "Lightning" strikes if he wants to stay under the UFC banner.
Begin Slideshow

»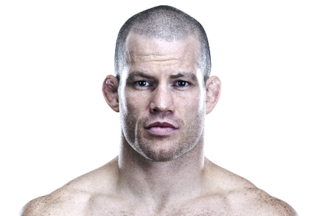 via ufc.com
It's hard to believe that, at one point in time, Nate Marquardt actually fought Anderson Silva for the middleweight title. He lost the championship bout via TKO in the first round.
That was in 2007.
Marquardt went 6-3 in the UFC as a middleweight before being cut from the promotion in 2011. He was out of action for over a year before finally finding a home at Strikeforce.
Marquardt's debut at 170 was for the vacant Strikeforce welterweight title against an undefeated Tyron Woodley. And he doled out one of the most impressive knockouts in Strikeforce history.
However, the momentum was short-lived, as Marquardt dropped his first title defense to Tarec Saffiedine. This loss seriously hurt his stock when the Strikeforce rosters were folded into the UFC.
In his second UFC stint, Marquardt took a short-notice fight with Jake Ellenberger. "The Juggernaut" was able to overpower and ultimately finish the fight with a barrage of strikes midway through the first.
Since Ellenberger and Lombard have similar body types and styles, this matchup would be a difficult fight for Marquardt.
If he wants to win the fight, then he will have to weather a storm and hope that his conditioning is better than Lombard's, allowing him to grind out a win in the later rounds.
Next fight: TBA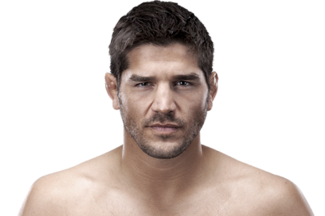 via ufc.com
Patrick Cote's UFC career has been one filled with ups and downs. All eight of his losses have come inside of the Octagon.
For the majority of his MMA career, he competed at middleweight. Cote even got a shot at Anderson Silva, but lost the fight via third-round TKO.
Cote dropped his next two fights and was cut from the UFC. He worked his way back into the big show as a late replacement fighter, but lost to Cung Le in a back-and-forth affair at UFC 148.
After "winning" his next fight against Alessio Sakara via disqualification (illegal strikes to the back of the head), Cote made the decision to move down to welterweight.
This was smart considering that Cote was always an undersized middleweight. The move proved successful, as he was able to secure his first legit win inside the Octagon since 2008 when he took out Strikeforce import Bobby Voelker by unanimous decision.
A fight with Lombard would be a big step up in competition. "The Predator" would do well to steer clear of Lombard's power right, land shots in the clinch and get the fight to the ground.
If Cote can do this, then he may warrant himself a top-level opponent for his next outing.
Next fight: TBA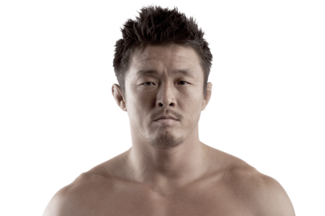 via ufc.com
Yoshihiro Akiyama's only win inside the Octagon came in his debut against Alan Belcher at UFC 100. He walked away with a razor-thin (and somewhat controversial) split-decision victory and his first Fight of the Night bonus.
Akiyama lost his next three fights at middleweight to Chris Leben, Michael Bisping and Vitor Belfort. However, even in defeat, "Sexyama" is an exciting fighter that has a huge fan following in Asia.
It is for these reasons that Akiyama hasn't been cut.
He made the drop to welterweight to take on former UFC title challenger Jake Shields at UFC 144. Akiyama lost the fight via unanimous decision.
Akiyama hasn't fought since that bout, which was way back in February 2012. A fight with Lombard would be good for Akiyama, giving him the opportunity to chalk up a marquee win.
Lombard's power may be a little too much for Akiyama, but what makes this a compelling matchup is that it pits two high-level Judokas against one another.
Akiyama would need to clinch with Lombard and turn this into more of a grappling match, because if it becomes a brawl, then he'll probably be on the losing end.
And with another loss, his fifth in a row, "Sexyama" may finally get the dreaded pink slip.
Next fight: TBA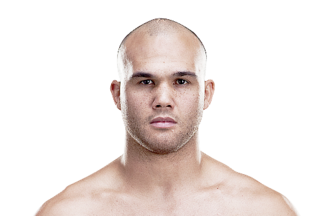 via ufc.com
Robbie Lawler spent the entirety of his Strikeforce career fighting as a middleweight.
He went 3-5 over the three-year stretch. Lawler dropped fights to Jake Shields, Renato Sobral, Ronaldo Souza, Tim Kennedy and Lorenz Larkin.
He was also on the verge of defeat in a fight against Dutch-Surinamese kickboxer Melvin Manhoef, but they don't call Lawler "Ruthless" for nothing. He landed one perfectly timed overhand right that completely separated Manhoef from his senses (see the devastating KO here).
At 185, Lawler was almost always the smaller fighter and it showed. He is an a aggressive fighter, but routinely found himself easily being pushed around the cage.
However, after Strikeforce closed its doors, Lawler was absorbed into the UFC as a part of its welterweight ranks.
In his first UFC fight since 2004, Lawler was paired against former title challenger Josh Koscheck at UFC 157. On paper, the fight looked like a pretty tall order, but Lawler proved that his power could put anyone out.
The TKO win earned Lawler a Knockout of the Night bonus and vaulted him to the No. 9 spot on the UFC's official welterweight rankings.
A fight with Lombard may be a lateral move for Lawler, but it would still be a good and entertaining matchup. Both fighters have knockout power and like to swing for the fences.
It would be a shock if this fight made it to the judges' scorecards.
Next fight: Tarec Saffiedine at UFC on FOX 8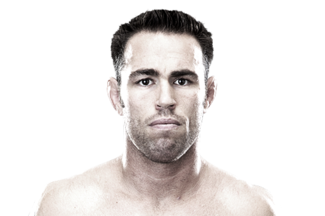 via ufc.com
Like Lombard, Jake Shields entered the UFC on a hype train that quickly lost any and all momentum.
Shields was the Strikeforce middleweight champ. He hadn't lost in six years and was coming into the UFC off of a unanimous-decision win over MMA legend Dan Henderson.
Everyone, including Dana White, was whipped into a frenzy of anticipation. Shields was seen as the fighter that could unseat Georges St. Pierre as the undisputed king of the division.
In his debut, Shields eked out a split-decision win over Martin Kampmann, but that was enough for him to get the title shot opposite GSP at UFC 129.
The fight was hyped beyond belief and the pay-per-view pulled in 800,000 buys. However, the bout didn't live up to the expectation. Shields was little match for GSP, who was able to use his top-notch wrestling to grind out a five-round unanimous-decision victory.
Shields lost his next fight to Jake Ellenberger via TKO. This marked only the second time in his career that he'd been defeated in this manner.
Shields bounced back with a win over Yoshihiro Akiyama and then jumped up to middleweight to fight Ed Herman.
Originally, the bout was a ruled a unanimous-decision victory for Shields, but it was changed to a no-contest after he failed the post-fight drug test. Shields was fined and suspended.
Now that he's back at 170, Shields is in the process of reestablishing himself as a top-10 welterweight. He's already booked to take on Tyron Woodley, and if he can get through him, a fight with Lombard wouldn't be a bad next step.
Shields would look to use his wrestling and jiu-jitsu to neutralize Lombard's vastly superior stand-up game. It would be saying a lot if Shields could submit Lombard, an Olympic Judoka.
But he better look out for Lombard's power, because if he underestimates it, then he'll probably be adding another knockout loss to his resume.
Next fight: Tyron Woodley at UFC 161