10 World Football Stars Who Make It Hard to Hate 'em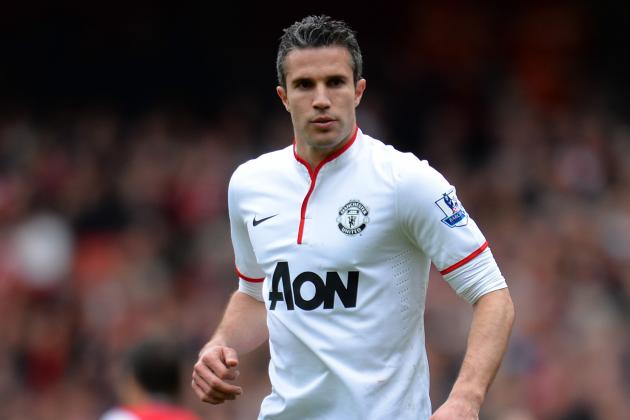 Shaun Botterill/Getty Images
There are many reasons people hate certain footballers. But is their hate justified?
There are many football stars who make it easy to hate them. You probably have a list of your least favorites. It doesn't matter what these players do, you still do not like them.
However, not all people hate every player on the opposition. Some even respect them.
It's a bit embarrassing at times to see the vitriol that can be spewed at opposing players, and many do not even deserve it.
Granted, there are several players who do not garner the respect from fans because of an unapologetic, dirty playing style or demeaning nature, but there are players who receive hate when they don't really deserve it.
Here are 10 footballers who many people hate, but probably do not have much of a valid reason to. These players make it difficult to hate them.
Begin Slideshow

»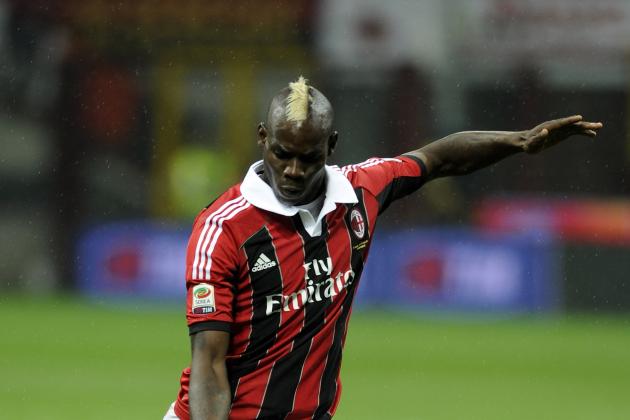 Claudio Villa/Getty Images
Mario Balotelli is always good for a nice laugh.
It is sometimes pretty easy to see why people may hate Mario Balotelli, but most of the time it isn't.
Balotelli is as exciting as he is entertaining. He is good for a goal just as much as he is for a good quote.
He is the constant entertainer. You cannot hate him. If you do, it's difficult.
If you want to brighten your day then Google "Mario Balotelli quotes." This will put a smile on your face in no time.
You can't hate Balotelli. He is too entertaining to despise.
Gonzalo Arroyo Moreno/Getty Images
Do you hate Cristiano because of his looks?
Are you just jealous of Cristiano Ronaldo because he is such a well-groomed man? If this is the reason for your Ronaldo hatred, then there is no point in trying to get you to stop. You will never like him.
Some Manchester United fans may have hated Ronaldo after he left the team to join Real Madrid. However, that number has dwindled down recently.
It is clear that Ronaldo is still in the heart of many United fans, as the team is in his.
However, if you hate Ronaldo simply because he is too good to hate, then there is not any helping that either. He is one the best players in the world and a thrill to watch.
His diving reputation will most likely follow him around for the rest of his career, but it definitely is not as pronounced as it once was.
There are far worse divers out there to aim your hatred toward. Ronaldo is no longer one of them.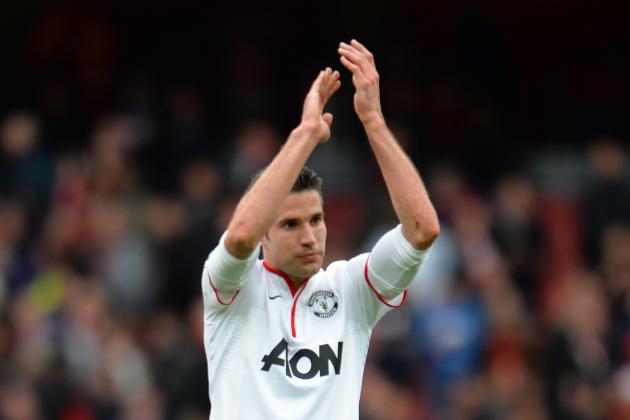 Shaun Botterill/Getty Images
There is more to life than being bitter about van Persie's departure.
There is a small contingent of football fans who hate Robin van Persie. They are called Arsenal fans.
Arsenal fans hate van Persie with a passion. That passion has been incinerating even more profoundly since van Persie managed to win the Barclays Premier League trophy in his first season as a Red Devil.
Oh Gunners. Don't hate van Persie because he has been successful.
Your hatred is only fueled by the love you have for him. You still wish he were a member of your squad. Those 29 goals he scored for United, those should have been yours.
The hatred, although understandable in some ways, should go away naturally.
Robin van Persie waited eight years to win a BPL trophy with Arsenal, and it did not happen. Be happy for the guy.
He gave you eight years. That's plenty. Just wish him the best, and forget about it.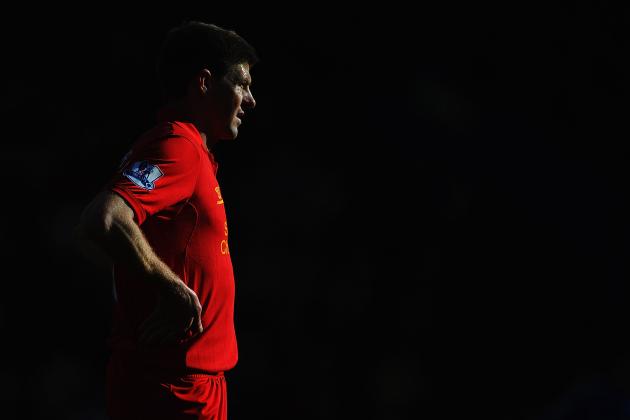 Michael Regan/Getty Images
Steven Gerrard is a Liverpool legend. You're just jealous your team doesn't have a lifetimer.
Many people hate Steven Gerrard, and most have different reasons.
Gerrard has been a Liverpool player since he started playing football. He has been devoted to one club. He isn't a standout dirty player. He seems like a nice, quiet guy.
There are not many reasons to hate him.
Maybe you hate Gerrard because of his apparent ties to organized crime. That's a bit scary, but it is not enough to hate him as a footballer.
If there is a Liverpool player that most opposing fans respect, it is Gerrard. The soft-spoken, England captain seems like a class act.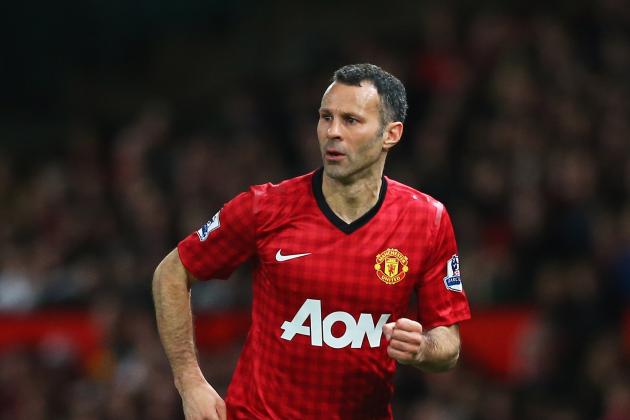 Alex Livesey/Getty Images
Ryan Giggs has played his entire career at one club. He has earned your respect.
Ryan Giggs is in the same boat as Steven Gerrard.
He has been at one club for his entire career. That is completely commendable.
In this day and age when players are hopping from team to team without an apparent care for loyalty, it is nice to see that Giggs has been a one-team man.
He should be a role model for young footballers. He has the trophies and devotion to one club that any fan and player can appreciate.
Hate Manchester United all you want, but what's your logical reason for hating Giggs? There are not any.
Michael Regan/Getty Images
Gareth Bale's rise to stardom should be commended.
Gareth Bale is hot commodity. According to Zinedine Zidane via David Kent of The Daily Mail, Real Madrid is willing to pay a lot of money for him to be a Los Blancos player.
Bale won both the PFA Player of the Year and Young Player of the Year. He has become one of the best players in the world in recent months.
However, many people dislike Bale. He has a diving reputation which could be the main force behind this hatred.
Bale should not be disliked as much as he is. When he first got to Tottenham, he was not that great of a player. People even believed that he had curse on him.
He has risen from the bottom and is now considered the best player in the Premier League. That's a massive accomplishment even if you do not believe that he deserves it.
For a player to come back from being "cursed" to being one of the best in the world is a good thing. No one should hate that.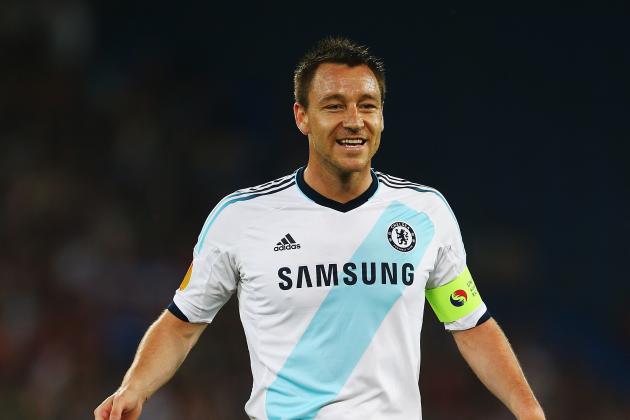 Clive Rose/Getty Images
John Terry gives us a number of reasons to dislike him, but you still admire him a bit.
So you hate John Terry. Not very difficult to see why if you focus on his personal life or racism allegations.
If you can somehow find a way to put those aside, then he is most likely a player who you would love to have on your team.
Terry is a fearless leader. Any team can appreciate that.
If you still want to hate Terry then go ahead, but make sure it's from a pure footballing perspective. Aside from all his demons, Terry is a really great footballer, and that's what counts on this list.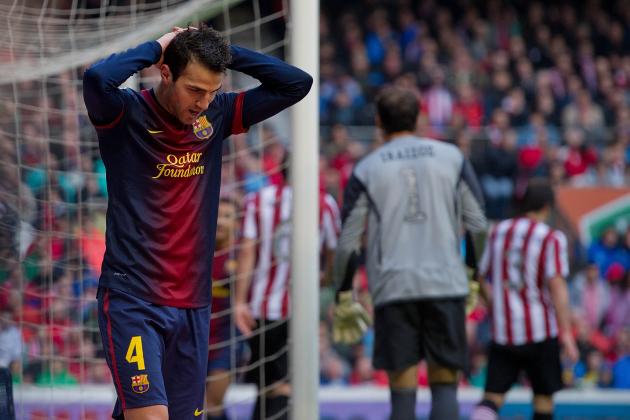 Gonzalo Arroyo Moreno/Getty Images
Cesc Fabregas left Arsenal, but he shouldn't be hated because of it.
Cesc Fabregas garnered some hate when he left Arsenal for Barcelona in 2011. This was simply a case of a player leaving a team, and the fans not being happy about it.
This kind of hatred really doesn't last that long. Arsenal fans should not still be angry at Fabregas.
Yes, he left the team. Yes, he was the captain. However, he left Arsenal to go back to the squad that he grew up loving and idolizing.
To put it simply, he went home.
The hate may have been strong when he initially left, but it shouldn't be any longer. You should be happy that Fabregas is able to play for a team that he really loves. Not everyone gets to do that.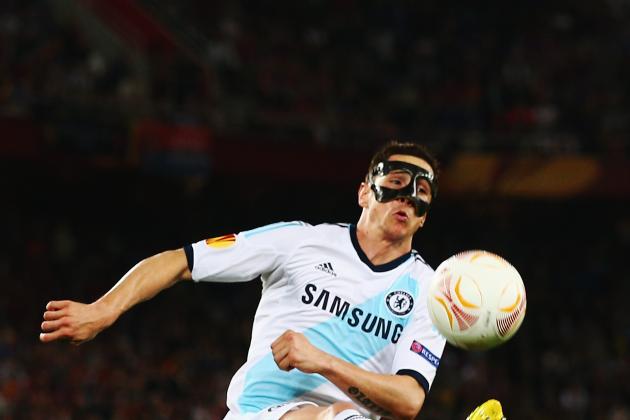 Clive Rose/Getty Images
We all make fun of Fernando Torres, but no one actually hates him.
Fernando Torres frustrates even the most fervent Chelsea-hater.
Remember when he was once a formidable force who scored goals whenever he wanted? Well, he still scores goals whenever he wants, but it's simply not as often as it once was.
Although Torres gets criticized and bashed on a fairly frequent basis, not many fans hate him.
Come on, you know you get happy when you see Torres score.
For some odd reason this cannot be explained. Torres is liked by many different fans. Perhaps it is because they do not see him as competition.
However, regardless of whether or not you like Chelsea, it's difficult to dislike Torres. His goals always brings you a laugh or puts a smile on your face.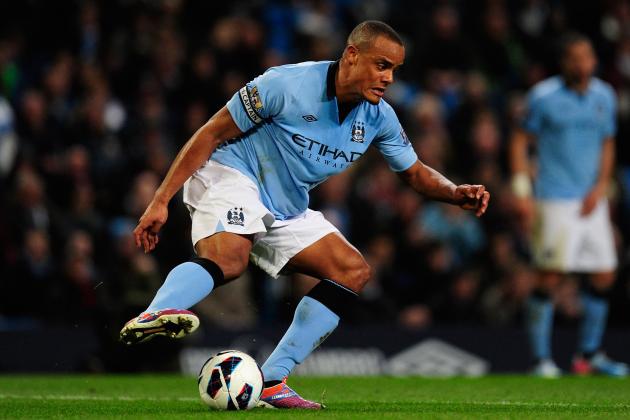 Stu Forster/Getty Images
In a team that is sometimes very difficult to like, Kompany stands above.
You have to had been born a Manchester City fan if you really are a true blue. People who became City fans a year ago are not really true fans, everyone knows that.
That being said, City has gained numerous haters because of its ability to pay for whatever player it wants. Many players who choose to go to Manchester City are despised, reviled and made fun of.
However, not all of Roberto Mancini's players are strongly disliked. He has a few that many fans admire and respect.
One player is Vincent Kompany. The Belgian is a well-liked footballer.
He didn't join City for the money unlike some of his teammates. He is strong defender, and his quiet demeanor makes him likable.
You may not like City or most of its players, but surely you do not hate Kompany.