Nick Diaz vs. Demian Maia: Head-to-Toe Breakdown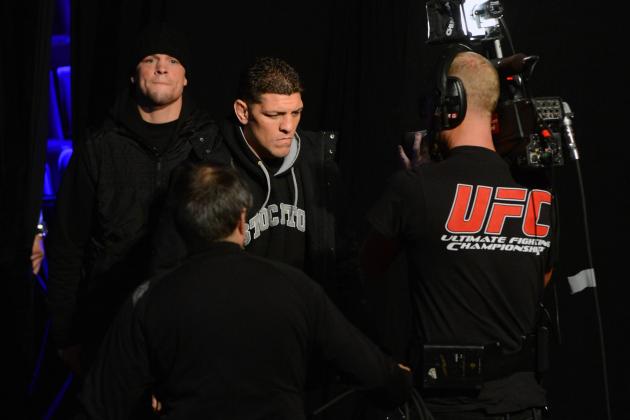 Eric Bolte-USA TODAY Sports

Nick Diaz and Demian Maia are two of many contenders in the UFC's welterweight division.
Diaz is coming off a decision loss to UFC Welterweight Champion Georges St. Pierre at UFC 158, and Maia is undefeated in the weight class with three straight wins.
This is not a fight that is signed, but would potentially be a marquee bout should it happen.
Diaz has talked about retiring unless he gets a rematch against GSP or a middleweight bout against Anderson Silva.
Those fights are unlikely to occur right now.
For Maia, this would be a fight that could make him the next challenger for the championship. Stylistically, it is an intriguing fight that many fight fans would love to see.
Let's have a look at a breakdown for this potential welterweight clash.
Begin Slideshow

»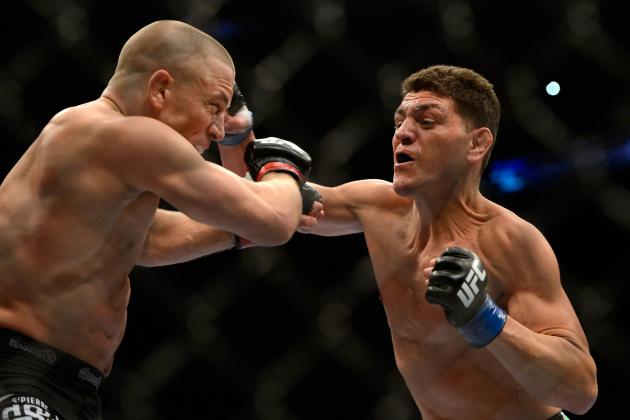 Eric Bolte-USA TODAY Sports

Maia has been evolving his striking during his MMA career, and he has used several of his fights to showcase his progression.
Diaz is one of the more skilled boxers in the division.
His volume punching creates a lot of problems for his opponents, and eventually the numbers add up to overwhelm his victims. His opponents know what he wants to do, but they find it a hard time stopping him.
The Brazilian is more diverse in his attacks, but he is not as accurate or proficient than Diaz.
The Stockton native simply has more time in with his stand-up.
Maia would not want to stand with Diaz in this fight. He is not as skilled with his footwork, and that is what allowed Carlos Condit and GSP to defend against Diaz's boxing.
Edge: Diaz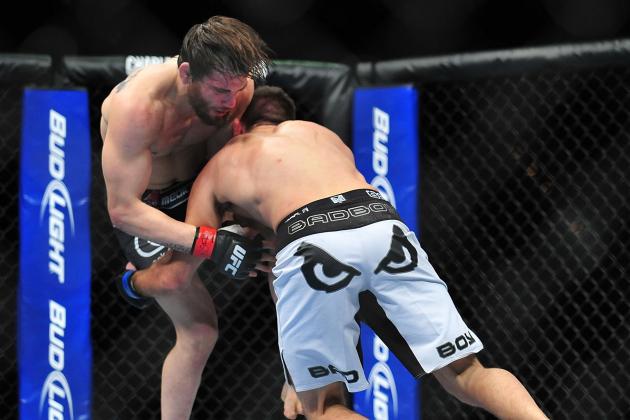 Gary A. Vasquez-USA TODAY Sports

Maia used to get lumped in with other jiu-jitsu artists in regards to his wrestling, but he has always had a few takedowns that work extremely well. He showed them against one of the division's best wrestlers, Jon Fitch.
If there is one weakness in Diaz's game it is his wrestling. Everyone knows it.
Maia could easily employ the same strategy against Diaz that he did against Fitch. If he gets in close Diaz will undoubtedly find his back on the mat. Maia's wrestling used to surprise opponents, but after completely dominating Fitch at UFC 156 they will be preparing for it.
Diaz would have to try to keep him on the outside.
Edge: Maia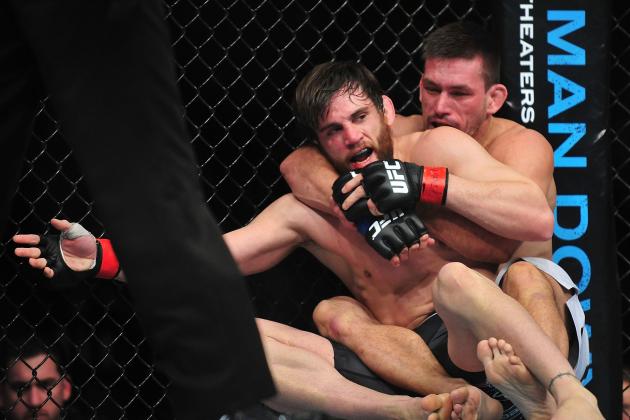 Gary A. Vasquez-USA TODAY Sports

This one is a no-brainer. Maia is perhaps the best submission artist in the game today.
That is not to discredit Diaz, but his jiu-jitsu would likely be defensive in this matchup.
With Maia having the wrestling advantage, he would be in top position on the mat. Can Diaz sweep or threaten from bottom? Yes, he is skilled enough to do so but it isn't likely against someone of Maia's caliber.
This fight could end up similar to Maia's bout against Fitch.
Diaz would be equally hard to submit, but Maia would be suffocating on the mat. Maia is simply phenomenal on the ground.
Edge: Maia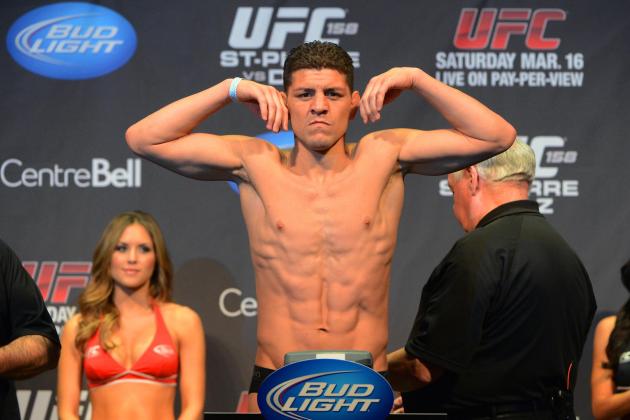 Eric Bolte-USA TODAY Sports

Diaz's X-Factor: Threaten from His Back
Maia will probably take Diaz down in this matchup. And if that happens Diaz cannot simply defend.
Diaz has to attack from his back and possibly give Maia an opening. He has to take the risk. If he does not, Maia will easily take a decision.
It is difficult to win a fight from your back, and even more difficult to do so against Maia.
Diaz needs to threaten to show that he is active and trying to end the fight, and to make Maia move and get back to his feet. If he defends it is a lost cause as he will lose the fight on the scorecards.
Maia's X-Factor: Closing the Distance
Diaz's reach will be a factor in this fight. Maia will have to close the distance in order to take this fight down.
He cannot allow Diaz to establish the range of the fight and be the one coming forward.
If Maia is backing up then Diaz is the one firing away. Maia needs to get inside to take him down.
Most of Maia's takedowns happen from the clinch. He is fantastic once he gets his hands on his opponent, and DIaz will try to avoid just that. If Maia can get inside of Diaz's range he won't be in danger of eating looping shots to the body, and he can start a grappling exchange Diaz doesn't want.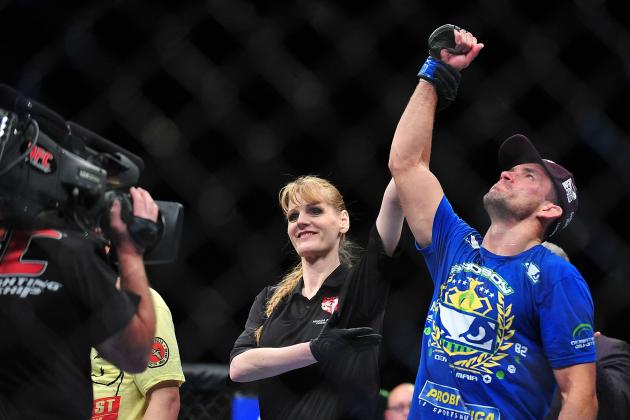 Gary A. Vasquez-USA TODAY Sports

I am very interested in this fight. The stylistic matchup is very interesting, but the outcome would probably look similar to Maia's fight at UFC 156.
He will take Diaz down, but Diaz will be difficult to submit.
I simply don't think Diaz can stay upright long enough to score on his feet. On the mat, Diaz is simply not the better fighter—especially off his back. Maia will be able to grind his way to a victory for 15 minutes.
A dominant win over Diaz would surely elevate Maia to contender's status in the division. He may be one of the biggest threats to GSP's crown.
Prediction: Maia defeats Diaz by unanimous decision