Picking a World's Best 4-2-3-1 Lineup from This Season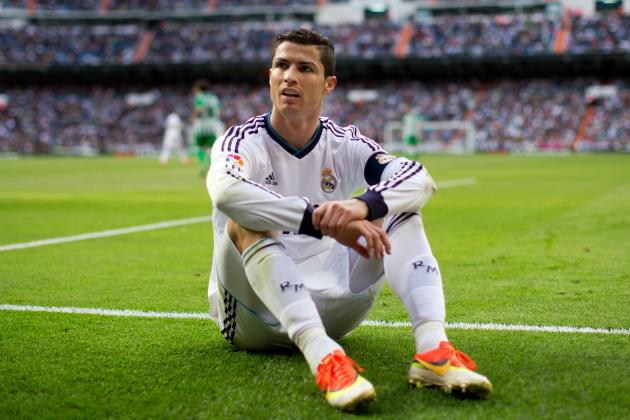 Jasper Juinen/Getty Images

What's the best possible team you can construct in a 4-2-3-1 formation?
B/R brings you the world's finest selection, including the most rounded full-backs, the most fearsome defenders and the most dynamic wingers.
Have a read and see what you think. Don't agree with a selection? Add it below or create your best XI.
Begin Slideshow

»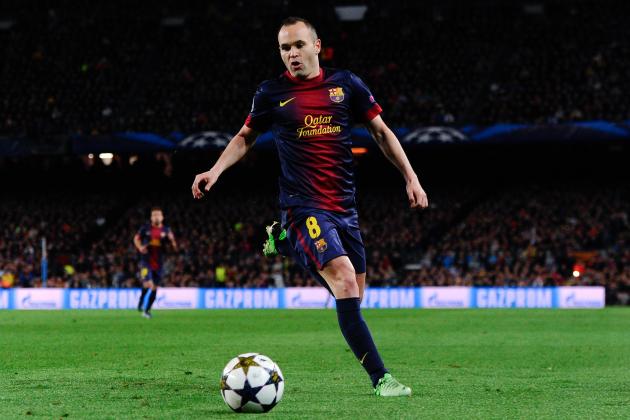 David Ramos/Getty Images

Picking a world's best XI is never easy. It's always going to be a little subjective despite best efforts to the contrary, while the formation dictates that some players are ruled out.
The 4-2-3-1 formation doesn't allow us to fit everyone in, and some of the better names that could slot into a 4-3-3 or a 3-5-2 are not here. There is no room for Andrea Pirlo or Andres Iniesta, but let's not forget how talented they are.
There were tough calls made all over the pitch, and we honour the fallen in each slide.
It's important to note that the team is built on the 2012-13 season's performances.
Spoiler alert: This is a Bayern Munich-heavy side.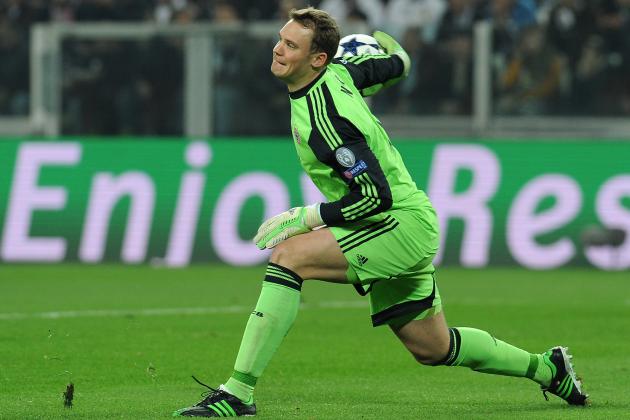 Valerio Pennicino/Getty Images

The goalkeeper's spot goes to Manuel Neuer after a rather sensational season.
He's facing intense pressure from some quality goalkeepers in the German national setup and that's keeping him on his toes, and his brilliance is a big factor in Bayern Munich's low tally of just 14 league goals conceded.
He embodies the modern build of goalkeeper perfectly, showing talent with the ball at his feet, a willingness to play sweeper and phenomenal distribution.
Iker Casillas has fallen by the wayside after a dispute with Jose Mourinho and cannot be considered ahead of the German at this moment.
Honourable Mentions: Iker Casillas, Gianluigi Buffon and Petr Cech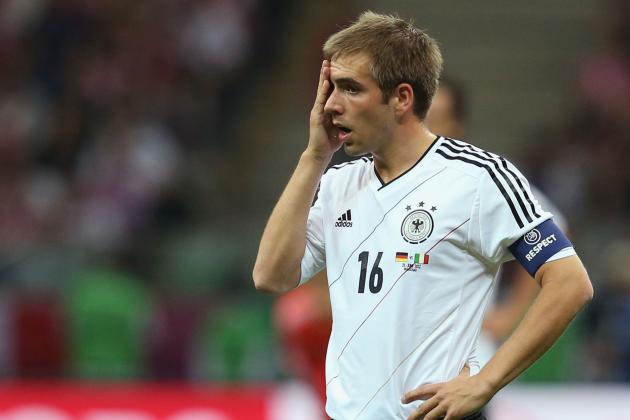 Joern Pollex/Getty Images

This season has simply confirmed what we already knew: Philipp Lahm is the best full-back in the world.
He's defensively conscious yet attacks with purpose and fluidity, representing the perfect blend so many modern left- and right-backs fail to find throughout their years in the game.
He's an inspirational leader on the field, combines superbly with his winger and makes good decisions all over the field. You feel safe as a Bayern fan when he has the ball.
Honourable Mentions: Lukasz Piszczek, Darijo Srna, Pablo Zabaleta
Dean Mouhtaropoulos/Getty Images

Thiago Silva has always been a strong contender for the title of best defender in the world but has never nailed it by consensus.
With a significant drop-off in production from the usual suspects this season, though, he's in with a chance of getting the recognition he deserves.
He's a stellar ballplayer, a good marker and times his challenges better than anyone: Dispossessing Lionel Messi in the penalty area is a bad idea if you're anyone else.
Honourable Mentions: Mats Hummels, Leonardo Bonucci, Sergio Ramos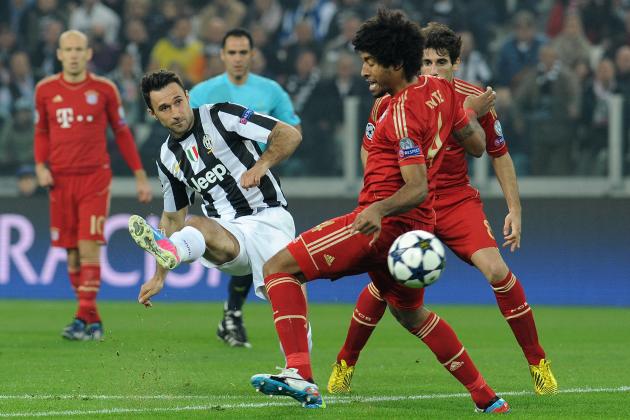 Valerio Pennicino/Getty Images

A third Bayern Munich entry already? Yes, they've been that good this season.
Dante put in a ridiculously good performance against Barcelona, proving to anyone who doubted him that he's a bloomed into a world-class defender.
He is aerially dominant, organises his line very well and has a habit of reading danger and snuffing it out. The afro is also killer.
Honourable Mentions: Giorgio Chiellini, Jan Vertonghen, Laurent Koscielny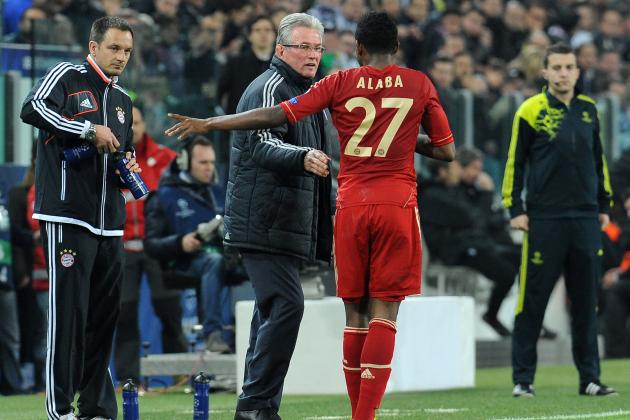 Valerio Pennicino/Getty Images

Make that four Bayern entries, as David Alaba has surprised many by latching onto a new position in left-back and excelling in it so quickly.
It wasn't so long ago that he was an up-and-coming central midfielder, but now he flies up and down with presence opposite Philipp Lahm as if he's played there all his life.
Left-back is a tough spot to fill, so once you've got a good one, keep them around.
Honourable Mentions: Leighton Baines, Jordi Alba, Marcelo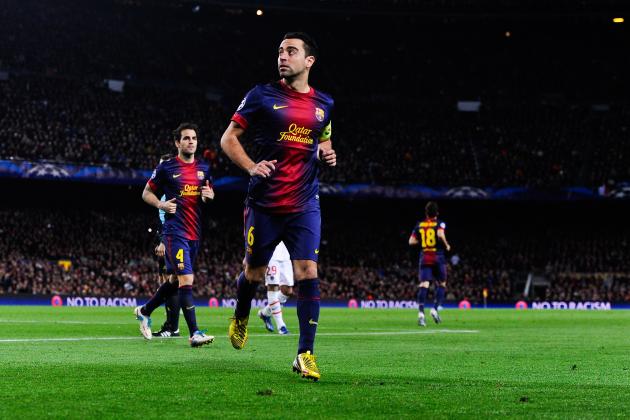 David Ramos/Getty Images

Pass master Xavi is one of the greatest midfielders ever to grace the beautiful game and strolls into this slide with ease.
You couldn't wish for a better playmaker fashioning chances for your forwards, and he has it all in his locker: the long, raking diagonal or the short simple pass to hold possession.
He completed all 92 of his passes against Paris Saint-Germain. That's just ridiculous.
Honourable Mentions: Andres Iniesta, Sergio Busquets, Arturo Vidal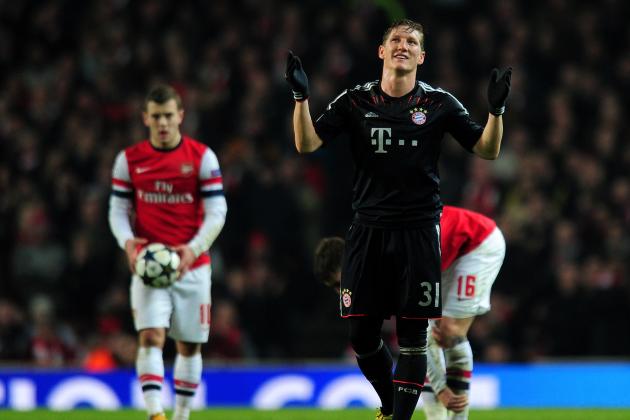 Shaun Botterill/Getty Images

Bastian Schweinsteiger has recovered from an injury-ridden season and Euro 2012 to put in arguably his finest campaign ever.
His partnership with Javi Martinez has transformed Bayern's midfield into an unstoppable machine, churning out chances, supplying passes and stamping out attacks.
Schweini is now on a mission to be considered better than Xavi, and Bayern fans believe he has a decent chance of achieving that.
Honourable Mentions: Claudio Marchisio, Andrea Pirlo, Michael Carrick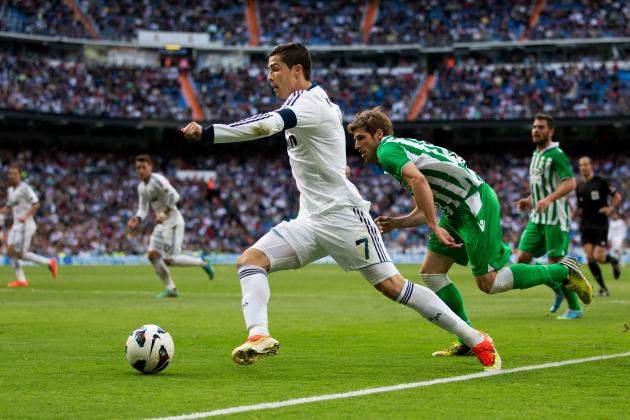 Jasper Juinen/Getty Images

Cristiano Ronaldo continues to defy belief by scoring in literally every game he plays in.
Borussia Dortmund played Real Madrid off the park last week, but the Portuguese still managed a tap-in, and his record now stands at 197 goals in 194 appearances.
He's the UEFA Champions League top scorer with 12, and if he can bag a goal in the second, leg he'll make history by scoring in seven consecutive games.
Honourable Mentions: Juan Mata, Gareth Bale, Marco Reus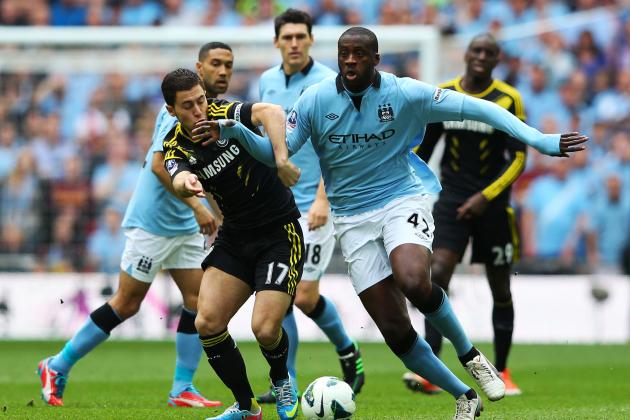 Alex Livesey/Getty Images

With the 4-2-3-1 being a common formation, there a lot of talented attacking midfielders out there. This slot is the No. 1 "up for grabs" role in the team, and with that, it's each to their own.
We've gone with Yaya Toure—an unbelievable physical presence who, when placed as an attacking midfielder, can forget about the defensive duties he is quite ready to neglect as a defensive player.
His power, dribbling and shooting ability can be the difference in games—Manchester City fans know this all too well.
Honourable Mentions (and they're all quality): Mesut Oezil, Mario Goetze, David Silva, Toni Kroos, Marek Hamsik, Stevan Jovetic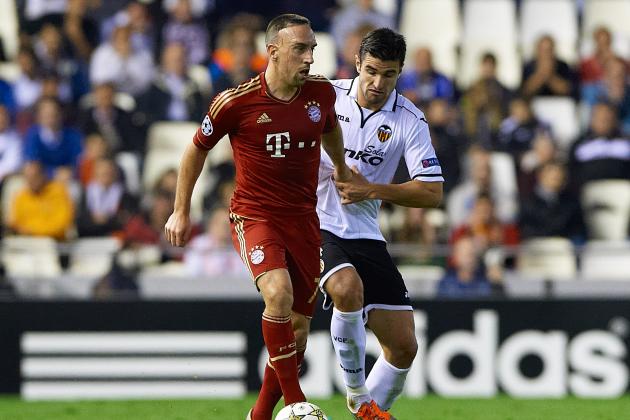 Manuel Queimadelos Alonso/Getty Images

Franck Ribery has been a bit of a marmite player throughout his career, but this season, he's grasped the importance of tracking back and defending.
That revelation has led to him becoming one of the consensus best wingers in the world once more while still remaining deadly efficient on the offensive side of the ball.
He's picked up eight goals and 10 assists in the Bundesliga so far this season, and it's arguable he's been their player of the season.
Honourable Mentions: Thomas Mueller, Santi Cazorla, Angel Di Maria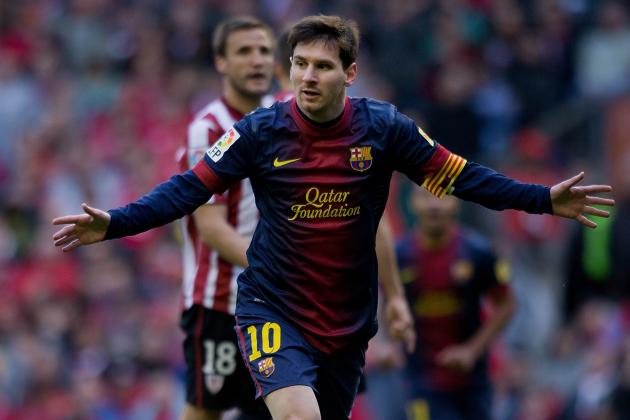 Gonzalo Arroyo Moreno/Getty Images

Just when we start to doubt, to falter in our beliefs, he tears Athletic Bilbao a new one by beating four players and finding the corner of the net.
Lionel Messi's goalscoring record in recent seasons is just as impressive as Cristiano Ronaldo's, and there is no finer forward to cap off this star-studded side.
He has scored an unbelievable 44 goals in 27 La Liga starts this season and has also added 12 assists.
Honourable Mentions: Radamel Falcao, Edinson Cavani, Robin van Persie