How to Survive Your NFL Rookie Season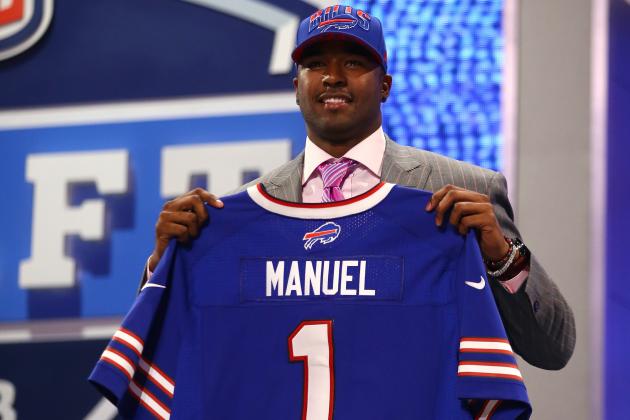 Al Bello/Getty Images
How will EJ Manuel do in his rookie season?
Want to know how to persevere through the rigors of the NFL as a rookie?
Every year, hundreds of rookies enter the NFL hoping to find a home, but only a fraction ever make it through an entire season and are left standing in the end. In 2005, that rookie was me when the Oakland Raiders selected me in Round 6 of the NFL draft.
As a guy who has been there and defied the odds despite being too slow, too small and too weak, I hope to share some insights I've learned along the way.
If you happen to be an NFL rookie preparing to embark on this journey, you might want to pay close attention, or else you could be subjected to the harsh realities of being cut.
If you're just a fan of the game, then I ask you to suspend your disbelief, sit back and pretend you're heading into a world you never dreamed possible.
You are now a rookie trying to survive your first NFL season.
Begin Slideshow

»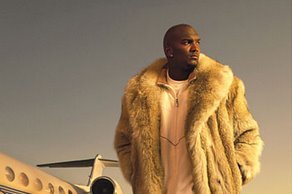 JaMarcus Russell. Image courtesy of nojocksportstalk.blogspot.com
If you want to play Russian roulette with your NFL career, be sure to bring a hefty dose of arrogance to the party. Many of these slides directly relate to this fundamental flaw.
When the biggest fish in a relatively small pond suddenly drops into the Caspian Sea, he better have a quickly congealed comprehension of the fish who inhabit these waters. They are older, bigger, stronger and meaner than you.
Your days of bullying the other fish are, at the very least, temporarily suspended, so act accordingly.
Do not mistake a healthy sense of confidence for a negative here. It's always good to believe in your abilities and have confidence, especially in the NFL.
In fact, a lack of confidence can be just as destructive as having too much. Find that precious balance.
Overt confidence, when projected as a social function, is often just a mask for a deep-rooted lack of self-worth. Eventually, this translucently thin defense mechanism will falter, and as it does, so will the very foundation of that individual's makeup.
The fall of the man who knows no humility impels the climb of a long restoration.
See Exhibit A, JaMarcus Russell, for a prime example.
Russell knew nothing of hard work and simply figured his ego would play the game for him. His teammates disliked him for his poor work habits, and those sentiments eventually spread to fans as the fruits of his character came to harvest.
Football is prodigiously effective at revealing the souls of men.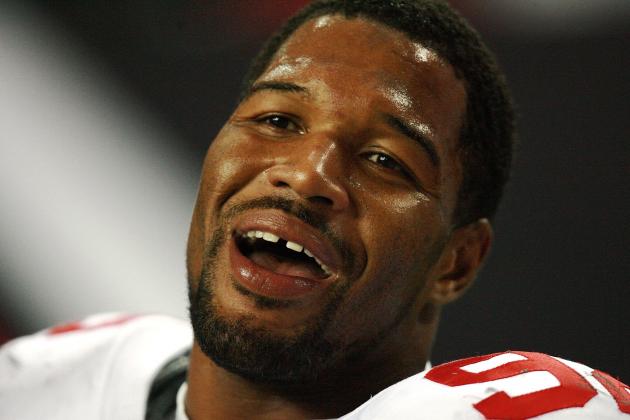 Doug Benc/Getty Images
Michael Strahan
This one ties into the slide on ego and offers a direct alternative in the positive direction.
An NFL locker room is notoriously brutal, and you'd best serve yourself by accepting a few realities regarding the culture of this league. The sun rises, refs cost your favorite team the game, stadium beer is ridiculously overpriced and the Patriots will make the playoffs.
And every rookie will be goaded to one degree or another. The more you resist this inevitability, the more frequently it visits you.
Coming to practice with a bad haircut? Blasted.
Got dissed by some girl at the club last night? Get ready for hell.
Walk a little funny? Yup, they'll show you how it looks.
Got a big gap in your teeth? Own it, make it a part of you or fix it.
It's always best to laugh at those moments, because hindsight will paint them as fortunate memories.
I think fondly on the days in Oakland when I was ridiculed for my antiquated clothing and because I drove a shabby Jeep Wrangler I had since I was 18.
My rookie year was interesting as an Oakland Raider. I stuck out like a sore thumb as one of the rare defensive guys Al Davis ever drafted with lackluster athleticism. Even he would let me know about it if I passed him in the hallways after a loss.
I was definitely the dork of the defense and an easy target for ridicule, but it was all done with an enjoyably odd affection. Needless to say, I embraced the role.
The interesting thing I never understood about that dynamic was that whenever I decided to fire back with insults after taking fire all day, the entire banter would come to a halt as a blended look of amazement and offense came over teammates' faces.
Then, as if by unanimous decision, they acted like I hurt their feelings and left the conversation with an expletive or two.
For the rookies who struggle to laugh at themselves, most teams have an annual event dedicated exclusively to the exploitation of self-defamation via a rookie talent show.
My talent was to impersonate defensive line coach and former Vikings All-Pro Keith Millard. Apparently, my performance was legendary, as it became the talk of training camp and something guys mentioned to me for the rest of my time in Oakland.
I constantly turned down encore performances. As it turns out, that rookie show impersonation became my greatest legacy as an Oakland Raider. Obviously, it was not my first choice for how I'd like to have been remembered.
If you can't laugh at yourself in the NFL, you're in for a hellacious experience.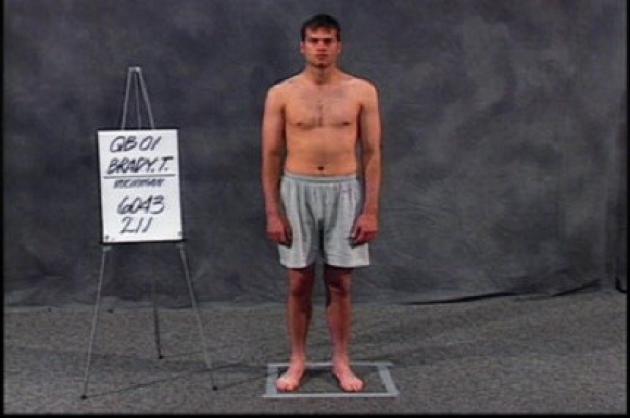 Courtesy ibtimes.com
You're no longer a kid in college; now it's time to make your body reflect that.
As a professional football player, your work tool is your body, and your body can make you millions of dollars if you treat it right.
Most rookies who enter the NFL are physically built to a certain degree but have not fully developed into their "grown-man" bodies.
In order to survive the season, you must get a head start on building up your instrument. It's your weapon, your shield and your vehicle.
Become knowledgeable in nutrition and supplements. Food is the fuel for your instrument, and you must fill the tank with high-octane, top-quality sustenance optimized for building muscle and providing efficient energy.
You will notice a theme among the guys capable of sustaining career longevity. They all eat right and stay in amazing shape. Just look at Tony Gonzalez.
If you take care of your body, it will take care of you. This is critical, even in your first year in the league.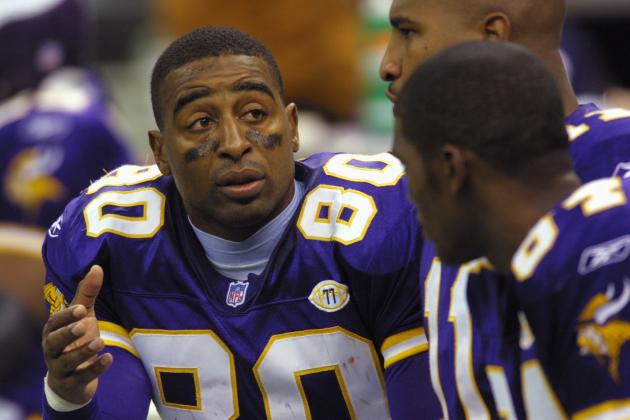 Ronald Martinez/Getty Images

Watch the veterans work.
Watch the way they execute drills and assignments. Make note of their methods and processes. Don't be afraid to ask questions and find out as much as you can from those who have done it for a while in the league.
Sometimes there's an understandable consternation that veterans are closed off and unwilling to help a rookie potentially steal their job. This element is indeed real and often a delicate juggling act.
There is a chance you're denied help, but there is no regret in trying. The bigger regret is to not try.
Even if the time isn't right for asking a vet, the value of observation cannot be overstated here.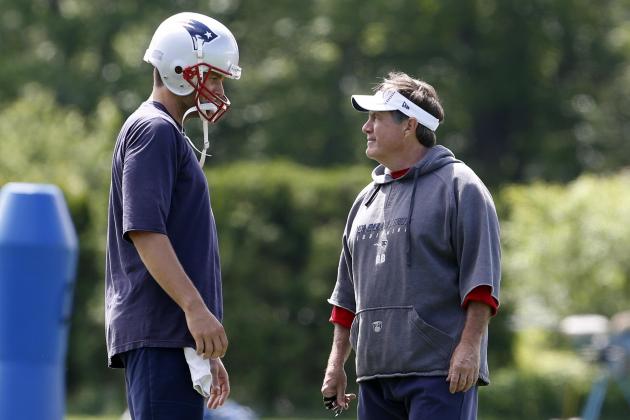 David Butler II-USA TODAY Sports

If something is not happening the way you think it should and you don't know why, don't be afraid to sit down one-on-one with your position coach and ask him what you can do differently to make things better.
Coaches will respect this open dialogue and will usually offer a series of tips that can certainly help you build on your opportunities.
Furthermore, the coaches will see your dedication and initiative firsthand. If you happen to make the adjustments singled out by your coach, it would be difficult for him to ignore your ability to be coached.
The more you forge a positive working relationship with your coach, the more trust he can have in your abilities and character.
Of course, you will want to avoid all disingenuous attempts to gain favor, as they are often met with undesirable results by coaches and peers alike.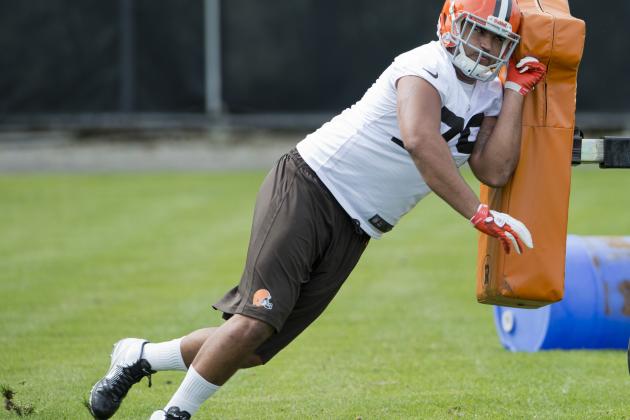 Jason Miller/Getty Images

The rookie who comes in and knows everything is the rookie who leaves the next day on a plane back home.
The learning curve involved in making the transition from college to the NFL can be mind-boggling. It's best not to overwhelm yourself with the lofty expectations of having to grasp everything at once. Sensory overload is a very real element in that first year, and there will never be a shortage of areas upon which to improve.
What you can't do, especially if you're a rookie on the fringe, is allow a single work day to go by where you have not improved in some facet.
A common philosophy preached throughout the league is that stagnation is regression. There is no staying the same in the National Football League—you either get better or get worse.
Specializing in one or two areas each day will help provide a deeper understanding in the region of focus, thereby increasing your chances of retention and conversion to the realm of second-nature applications.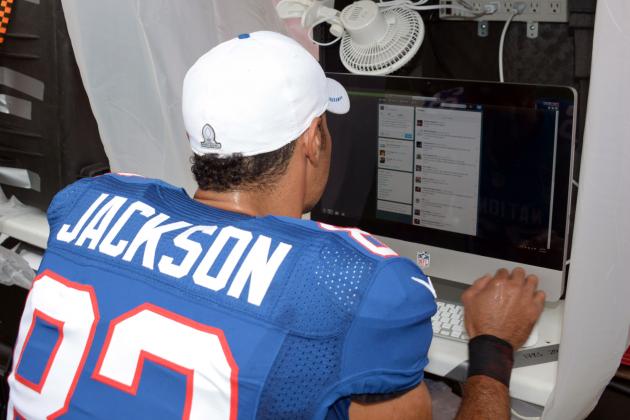 USA TODAY Sports

You never know who's listening to what you say.
In today's sports world, social media has inserted itself into the hands and homes of every athlete, big or small, providing everyone with a stage and an instant opportunity to promote or destroy a career.
You may think you don't have many Twitter followers, so it's OK to say something controversial. After all, who cares what you have to say, right? You're just some unknown rookie trying to make an NFL roster, so you can send a little tweet to your 2,000 followers.
Well, if you say the wrong thing, you could find your tweet splashed on Bleacher Report's front page within hours. Guys have been let go for much less.
Even small, local radio stations now have a worldwide reach thanks to the Internet. You may think you're just talking to the local fans and a niche audience, but soon those humorous anecdotes have gone viral. The next thing you know, your team has to release a statement distancing itself from your controversial comments.
At that point, you are only one bad play away from packing your bags, if you're lucky.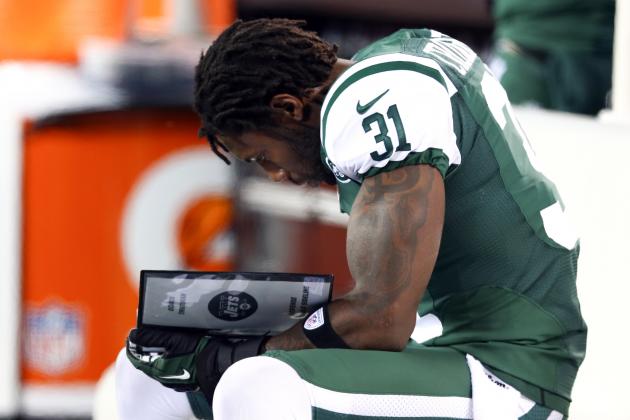 Debby Wong-USA TODAY Sports

This is critical: If you don't know your plays inside and out, you will play slower during practice and hurt your chances of making a good impression.
Even worse, you do not want to be that rookie who is constantly misaligned or missing assignments.
Unless you're a first-round draft pick, you'll never make it through your first year by messing things up every other play. This is one of the more abrupt ways to be sent home, and coaches tend to have very little tolerance for repeat offenders.
Besides, as hard as it is to make big plays against big-time players, how likely are you to achieve this if you're too busy trying to remember what you're supposed to do out there?
Some men struggle to learn plays by reading them in a playbook. Some need to physically walk through them, and others need to sit in their beds and process things at their own pace. Some guys prefer watching plays on tape.
Whichever method is best for you, make sure you use it often and know your stuff. Some of the best athletes in the world are out of football simply because they failed to know their assignments.
This could be your one and only shot at a dream. Make sure you'll be able to look back at this moment in time with pride, knowing that you gave it everything without any regrets.
If you can say that, then you have succeeded, regardless of the outcome.
Drafted by the Oakland Raiders in the sixth round of the 2005 NFL draft out of the University of California, Ryan Riddle played for the Oakland Raiders, New York Jets, Atlanta Falcons and Baltimore Ravens of the NFL, as well as for the L.A. Avengers of the Arena Football League.