Power Ranking the Best MMA Fights That Will Take Place in May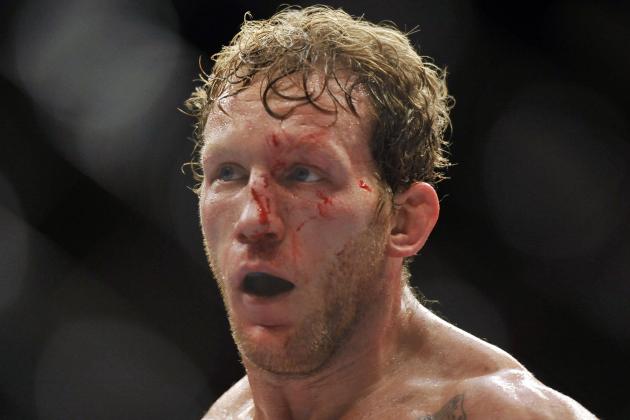 Joe Camporeale-USA TODAY Sports

The month of May is full of MMA action from the UFC to smaller regional promotions. A number of top stars in the sport will throw down, including Cain Velasquez, Junior dos Santos and Vitor Belfort.
There are only two UFC events in UFC on FX 8 in Brazil and UFC 160 in Las Vegas. Both of those cards promise exciting fights, but there are some regional cards like One FC 9 and Cage Warriors 54 that will likely be highly entertaining.
Here is a power ranking of the best 10 fights that will happen in May.
Begin Slideshow

»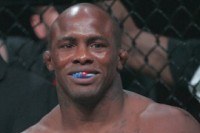 sherdog.com
When: May 24
Event: CFA 11: Kyle vs. Overeem
Flyweights collide in the CFA promotion, when Bellator vet and Olympic-level wrestler Alexis Vila takes on grappling ace and criminally underrated Czar Sklavos.
Despite the fact Vila is a wrestler by trade, he has dynamite in his hands, especially for a 125er. He is best remembered for his devastating knockout of former Bellator featherweight champion Joe Warren that is constantly reshown by the company.
Sklavos will be an interesting matchup for Vila, as he is not a power striker like the Cuban, but has the submission skills to tap him out if Vila takes this to the ground. The best chance for Sklavos is to get this fight down, which will be tough against a high-level wrestler like Vila.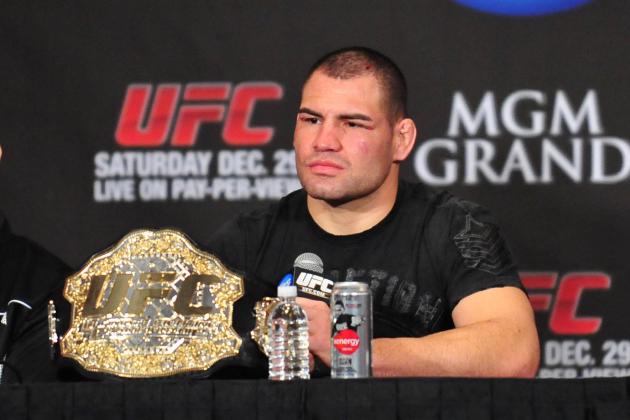 Gary A. Vasquez-USA TODAY Sports

When: May 25
Event: UFC 160: Velasquez vs. Bigfoot II
This fight falls so low on the list because I have a feeling it will go the same way the first fight went and if I didn't include it on the list, it would be a crime due to the fact it's a title fight.
Antonio Silva is on a great streak right now, beating Travis Browne and Alistair Overeem in his last two. While I take nothing away from those wins, Browne was fighting on one leg when Silva bested him and Overeem fought a poor game plan and gassed out before Silva sledged him.
Since his loss to Junior dos Santos, Cain Velasquez has looked to old form. His smashing of Junior dos Santos and first win over Silva make him look like he could be champion for a while.
This fight gets in here due to a ceremony, so to speak.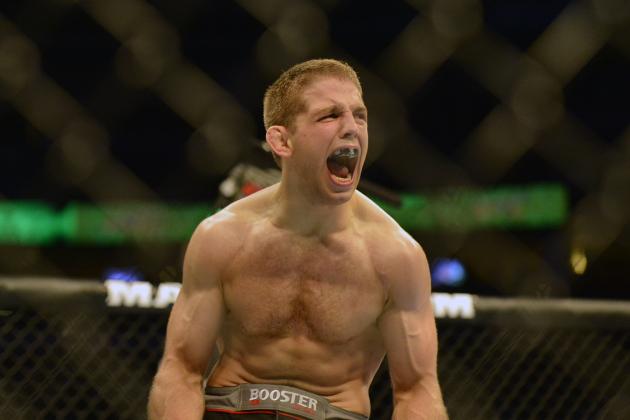 Ron Chenoy-USA TODAY Sports

When: May 18
Event: UFC on FX 8: Belfort vs. Rockhold
UFC on FX 8 is home to a solid main card, but it's almost a travesty that Nik Lentz and Hacran Dias will not be able to grace said main card. This fight features two top featherweights that are jockeying for position in the title picture.
Dias is just one fight into his UFC career, but he dominated the highly respected veteran Yuri Alcantara in his debut. We will now see how he fares against a wrestler with athleticism and improving striking.
Lentz has looked spectacular in his run at featherweight so far and is arguably a top-10 145er. A win over a tough guy like Dias would definitely give him high considerations in a suddenly crowded division.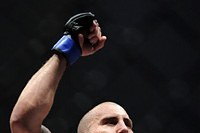 sherdog.com
When: May 4
Event: Cage Warriors FC 54
An event that will air on mmajunkie.com, Cage Warriors FC 54 will feature a title bout between middleweights Jesse Taylor and John Phillips. This will be an interesting clash of styles, as Taylor is a grappler and Phillips is a striker.
Known as "The White Mike Tyson," Phillips is a knockout machine. The owner of 13 knockouts has immense power, as showcased in KOs of Jake Bostwick and James Zikic.
What's interesting is that he actually owns two submission wins in his last two fights, a turnaround from his one-dimensional striking ways of the past.
Taylor is a UFC veteran who is well-traveled in the sport. He is riding a five-fight winning streak and can extend it if he fights smart by getting Phillips on the mat.
Fireworks may ensue either way.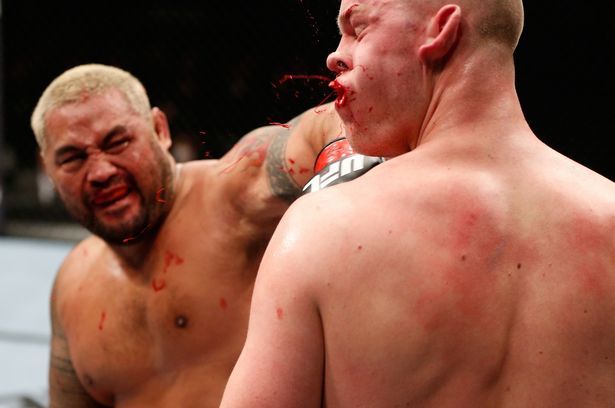 dos Santos hopes to avoid any moments like this.
When: May 25
Event: UFC 160: Silva vs. Bigfoot II
What happens when an immovable object meets an unstoppable force? That may be the question when Mark Hunt meets Junior dos Santos in the co-main event at UFC 160.
Hunt has been on a tear as of late, knocking out opponents left and right. His latest victim was Stefan Struve, a man he battered so badly that he broke his jaw and knocked him out in the most violent of fashions.
Dos Santos is coming off the loss of his title, but I think a big part of that could be because of his lack of cardio. He is used to short performances where he sends opponents into a deep slumber, so that could be why he showed so poorly.
This fight will not go to the judges. Either Hunt will send JDS's head into the third row or dos Santos will find a way to break through that granite jaw or finish Hunt on the ground.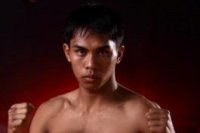 sherdog.com
When: May 31
Event: One FC 9: Rise to Power
The end of the One FC bantamweight grand prix is upon us and we have our finalists: Masakatsu Ueda and Kevin Belingon.
Ueda's road to the finals included a unanimous decision victory over Min Jung Song and a D'arce choke finish of former UFC champion Jens Pulver. The Japanese grappling ace has used this tournament to erase doubt gained during his one-fight stint with Bellator.
Belingon has been a pleasant surprise in this tournament, knocking out early favorite Yusup Saadulaev in the opening round. He then knocked out Thanh Vu to punch his ticket to the finals.
Ueda is a grappler and Belingon is a striker. We will have to see if Ueda's experience will be the "X-factor" against the younger Belingon in this one.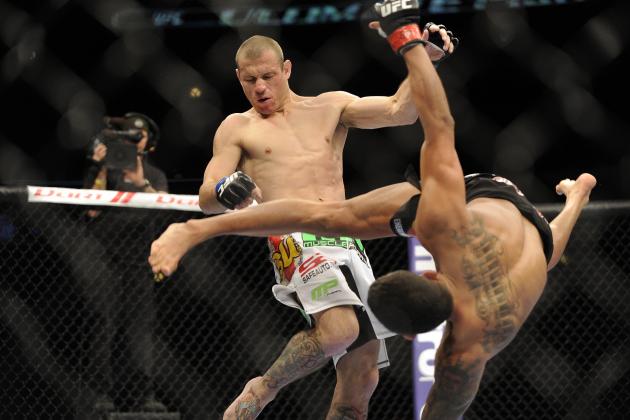 David Banks-USA TODAY Sports

When: May 25
Event: UFC 160: Silva vs. Bigfoot II
This may not be the most important fight in May, but it has a high potential for fireworks. Both Donald Cerrone and KJ Noons are technical strikers with power and great tolerance for pain.
Cerrone is coming off a heartbreaking loss to Anthony Pettis in his last go and wants to get back into title contention. The Muay Thai specialist may best be suited for getting Noons down and submitting him with his sharp ground technique.
Noons is rarely in a boring fight and will entertain Cerrone on the feet. The former Elite XC champion has his back against a wall, so the only place to go is move forward.
Expect a possible Fight of the Night.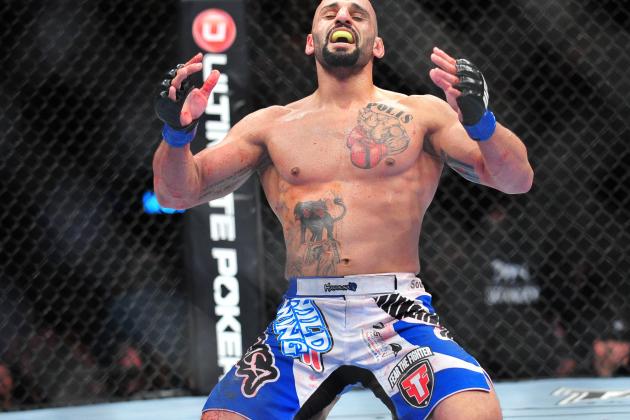 Gary A. Vasquez-USA TODAY Sports

When: May 18
Event: UFC on FX 8: Belfort vs. Rockhold
Two of the fastest surging men in the middleweight division, Costa Philippou and Ronaldo Souza, will meet in Brazil to take a step closer at gaining a title shot.
Philippou has been a dark horse in every fight he has been in until now. Initially failing to make it into the Ultimate Fighter 11 house, he earned his chance on short notice and has been impressing ever since.
His advantage is boxing, so he should look to use his hands to make Souza uncomfortable.
Souza is probably the best grappler in the 185-pound division. He made Ed Herman look silly in his last fight, outclassing him on the feet and on the ground (tapped Herman with a kimura).
The winner of this fight will have kept the fight in their comfort zone for the majority. In that case, an on-the-feet fight favors Costa, while a grappling bout favors "Jacare."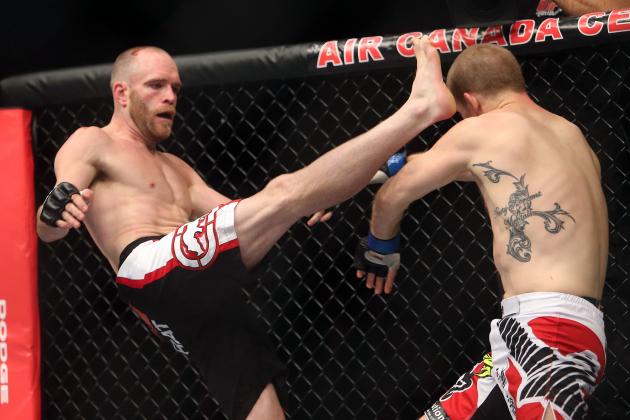 Tom Szczerbowski-USA TODAY Sports

When: May 25
Event: UFC 160: Silva vs. Bigfoot II
It is set. The No. 1 contendership for the lightweight championship held by Benson Henderson is on the line when two-time former challenger Gray Maynard meets rapidly surging TJ Grant.
This fight will be great for a bunch of reasons, but the main reason is because you have a man fighting to get back to where he once was and a man going where he has not been before.
Grant's standup as of late has been vastly improved, as showcased in his win over Evan Dunham. He also has a great submission game, which helps him round off nicely.
He meets a power striker with great wrestling in Gray Maynard. He can either knock you out on the feet or rough you up on the ground, making this matchup extremely intriguing.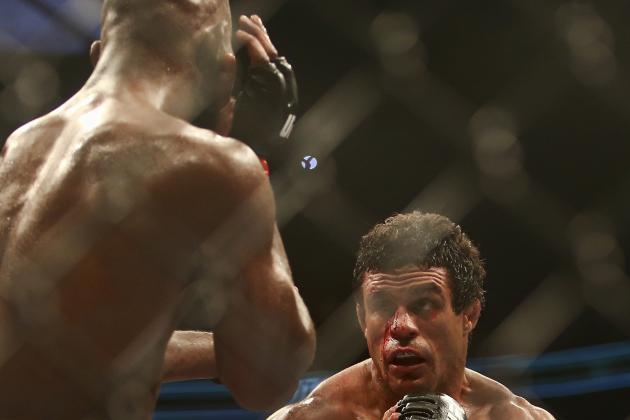 Tom Szczerbowski-USA TODAY Sports

When: May 18
Event: UFC on FX 8: Belfort vs. Rockhold
This may be a controversial choice, but the main event of UFC on FX 8 between Vitor Belfort and Luke Rockhold combines a potentially great fight with one of importance to make for the best attraction of the month.
Belfort reversed a title loss to Jon Jones with a brutal head-kick finish of Michael Bisping in his last outing. Belfort has not slowed down despite a long career in mixed martial arts.
Rockhold is the final Strikeforce middleweight king and makes his UFC debut here. He is well-rounded, confident and near a title shot, despite the fact he is making his debut.
This may be one of the most exciting fights of May. Plus, it's on free TV, so it can be viewed by most everyone.