Predicting Dolph Ziggler's First 7 World Title Defenses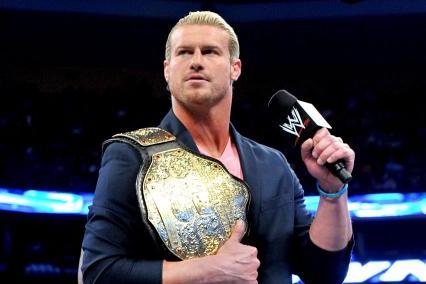 How long will Dolph Ziggler's title reign last? Photo by: WWE
Dolph Ziggler won the World Heavyweight Championship on April 8, the night after WrestleMania XXIX.
He will be defending the title for the first time against Jack Swagger and Alberto Del Rio in a Triple Threat Ladder Match at Extreme Rules.
Assuming he retains on May 19, here is a list of Superstars that could be in line for a shot at Ziggler and the world title sometime in 2013. Having Ziggler as champion for several months will allow for new and entertaining matches, especially if Team Hell No breaks up.
The list is in chronological order, following WWE's pay-per-view schedule, and is just speculation.
Begin Slideshow

»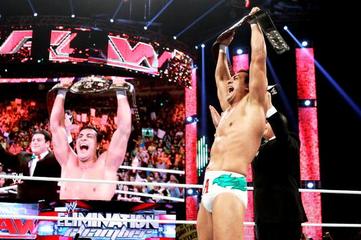 Can Alberto Del Rio win the World title again? Photo by: WWE
Payback is the new June pay-per-view. After the Triple Threat match, I expect Alberto Del Rio to continue a feud with Dolph Ziggler over the next month.
Del Rio will complain about losing the match in some cheap fashion, which will be the cause of this singles match. Thus, he will attempt to get his payback on Ziggler (see what I did there?)
In the end, Jack Swagger will cost Del Rio the title, reigniting that feud and giving Ziggler his second successful title defense.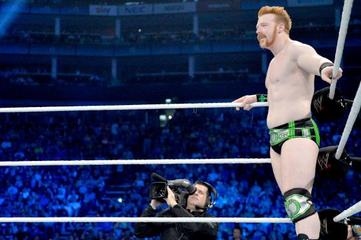 Can the Celtic Warrior get back into the title picture? Photo by: WWE
Sheamus and Randy Orton have been floundering, being away from the World title picture for a while now. Sheamus is feuding with Mark Henry, while Orton is dealing with Big Show.
That will all come to an end during the summer. Sheamus will move past Henry and set his sights on Ziggler and the world title. He will probably win some sort of No. 1 contender's match like a battle royal.
Sheamus will be a tough test for Ziggler, being much bigger than Swagger and Del Rio. Because of this, AJ Lee will distract the referee, giving Big E. Langston the opportunity to take out Sheamus. Ziggler will capitalize and score the win.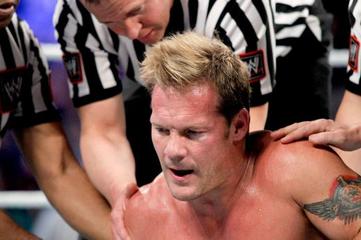 Dolph Ziggler will avenge his loss from last year. Photo by: WWE
Next up will be Chris Jericho.
Jericho and Ziggler had two excellent matches last summer, taking place at SummerSlam and the following night on Raw.
Jericho will look for his revenge, as Ziggler was the one who got him fired last year. This time, however, Ziggler will be the one with something to lose.
According to Fozzy's website, their last two shows are on August 3 and 11 and take place overseas, a couple of weeks before SummerSlam. If Jericho is available for Raw before going overseas, the WWE could build up a match between these two.
They have great chemistry together and would give Ziggler the chance to get back his win from last year's SummerSlam and continue his build toward becoming a legitimate champion.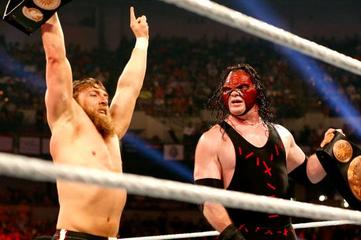 How long can Kane and Daniel Bryan hold onto the tag titles? Photo by: WWE
I believe Kane and Daniel Bryan will lose their tag titles to two members of The Shield at Extreme Rules or Payback. That will be the catalyst to their breakup, and the two will begin feuding during the summer.
The feud will reach its pinnacle in September when Ziggler defends his title in another Triple Threat Match. This time, however, it will be against the former members of Team Hell No.
Most of this match will focus on the Bryan and Kane rivalry. This will give Ziggler the chance to sneak out a victory and once again retain his world title.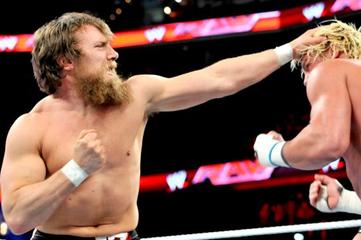 How amazing will a World title match between these two be? Photo by: WWE
The Triple Threat match will spawn into this singles match. Daniel Bryan and Ziggler can put on very exciting matches. Just look at their match on the April 1 edition of Raw.
Inserting Bryan back into the world title picture will provide for some new title matches, like this one.
On this "B" pay-per-view, this could definitely be the main event, but we know WWE wouldn't do that. It will most likely be the opening match, and probably match of the night.
I think Kane runs down to even the odds for his former partner, but ends up costing Bryan the match.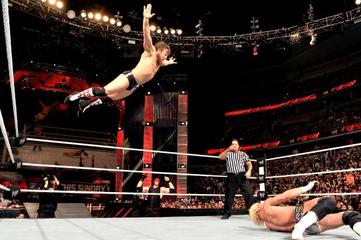 How about a second one? Photo by: WWE
Despite the pay-per-view name, this match will not take place in a Hell in a Cell match.
Bryan will get a rematch because of Kane's interference. Knowing the way these two work, it will be hard to top their first title match.
However, they will find a way to entertain us all with another 5-star classic. Bryan will be World champion again, but 2013 belongs to Ziggler and Bryan will just have to wait.
Ziggler will win his seventh, and final, pay-per-view match. Langston will get involved for the final time.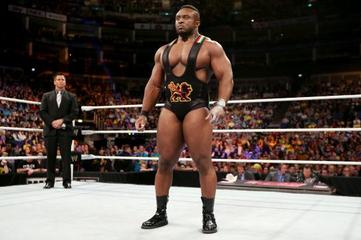 Will Big E. Langston be the next breakout star? Photo by: WWE
This will be the turning point not only for Ziggler, but for the WWE as well.
There was an early sign of these two splitting up on last week's Raw, when Ziggler told Langston to stop being a creep while he and AJ were kissing.
Over the summer, Ziggler will continue to abuse and mistreat Langston. Langston will win the Money in the Bank for the world title. As a result, Ziggler will be a mess after every match, thinking that Langston will cash in the briefcase.
I think Langston will be the face, breaking away from the self-centered partner. Ziggler could work as a face, but this will be play out much better if he's a heel.
Regardless, Langston will win the world title, ending Ziggler's awesome seven-month reign.