10 Undrafted Free Agents with Starting-Caliber Talent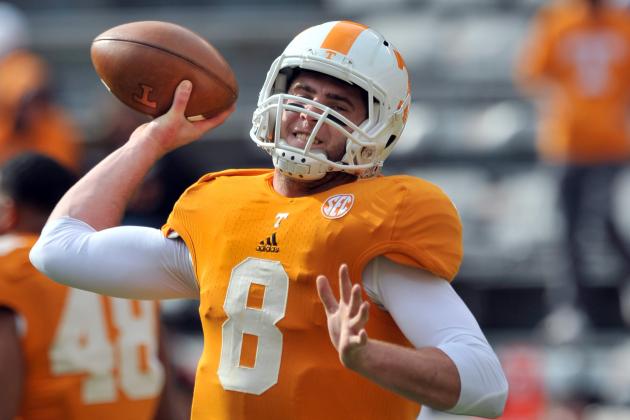 Jim Brown-USA TODAY Sports

When most people think about the future of an NFL football team, they look at the team's draft. In the 2013 NFL draft, that is too simple.
In some years, there is little talent available after the draft. However, this year, there were a number of talented undrafted free agents. Talented enough to start.
Most of these guys don't have the ability to start immediately and maybe not even next year. Some, if not most, will never start. They all, however, have the ability to start at some point in the future.
Begin Slideshow

»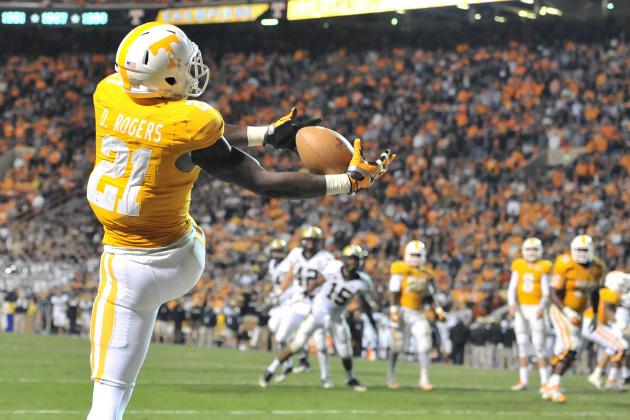 Jim Brown-USA TODAY Sports

At 6'3", 217 pounds, Da'Rick Rogers is clearly big. He's also a good athlete, however, and one of the most talented wide receivers in the 2013 draft. Why, then, wasn't he drafted?
Well, Rogers had his issues in college. He was suspended by Tennessee and forced to transfer to Tennessee Tech. Rogers admitted to failing three drug tests at Tennessee.
If Rogers is able to keep himself out of trouble and work hard, he could be a No. 2 or even a No. 1 wide receiver.
Unfortunately, those ifs were big enough to make Rogers go undrafted.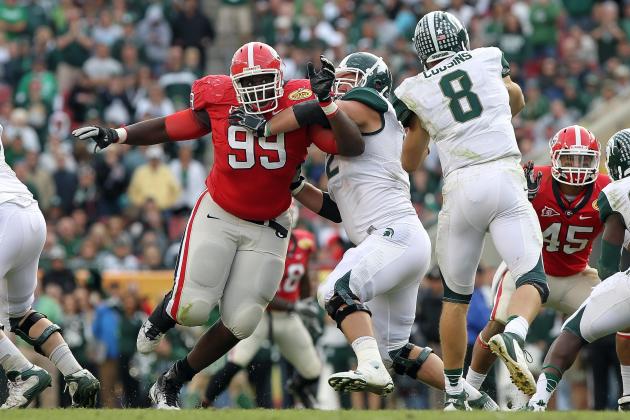 Kim Klement-USA TODAY Sports

The 6'5", 342-pound Kwame Geathers is a perfect fit in San Diego's 3-4 defense. He is raw, but Geathers' sheer size and strength make him an ideal project at nose tackle.
He tends to play too high and doesn't have particularly active hands. That, along with limited versatility and athleticism, caused him to go undrafted.
However, Geathers is still an enormous human being, even by NFL defensive lineman standards. That is a coveted trait, and with coaching, he could develop into a strong run defender at nose tackle.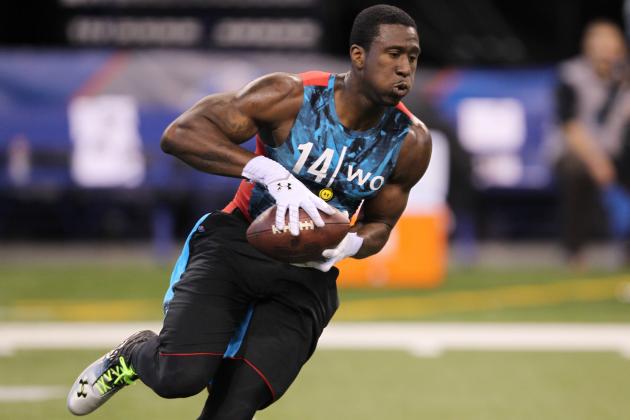 Brian Spurlock-USA TODAY Sports

It seems safe to say that the infamous hotel incident at least contributed to Mark Harrison's fall. Otherwise, the 6'3", 230-pounder is simply too talented to not be drafted.
Though he is raw, Harrison is big, strong and fast. He is a legitimate deep threat and can overpower almost any defensive back. His hands aren't the greatest, and he is raw as a route-runner, but players with much less talent were drafted.
Clearly, Harrison isn't ready to start right now. This type of talent isn't easily found, though, and he could be an impact player in the future.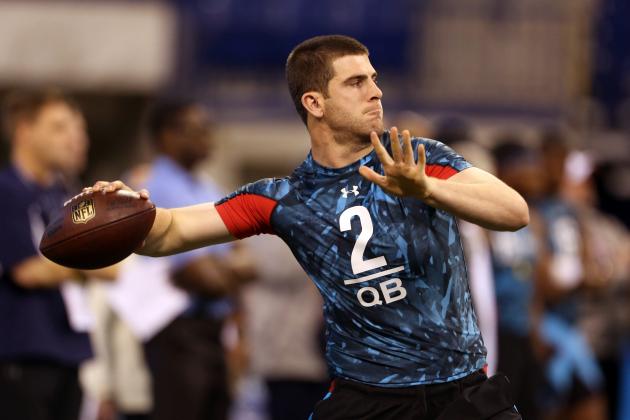 Brian Spurlock-USA TODAY Sports

Perhaps the most well-known player to go undrafted, Tyler Bray is undeniably talented. The 6'6", 230-pounder has perhaps the strongest arm of the 2013 draft's quarterback prospects.
There are some major issues with Bray, though. He has been accused of immaturity, and he never improved much while at Tennessee. Bray has always relied on his talent, as he didn't develop much in the way of quarterback skills.
If anyone can get the most out of his talent, it is Andy Reid. With some coaching and growing up, Bray could still be a starting quarterback. He is more talented than most of the NFL's current starters.
USA TODAY Sports

Kevin Reddick is, on the whole, a pretty solid player. He just lacks the athleticism and talent to be a better prospect. That doesn't mean he can't still start through other means.
Reddick is a strong run defender who excels at working his way through blocks. He won't make many impact plays, but he flows to the ball and can cover.
Reddick's best fit comes in a 3-4 defense like New Orleans'. Here, he doesn't have to play sideline to sideline and can instead focus on a smaller area. His size, strength and pass-rushing ability could make him an intriguing fit in Rob Ryan's defense.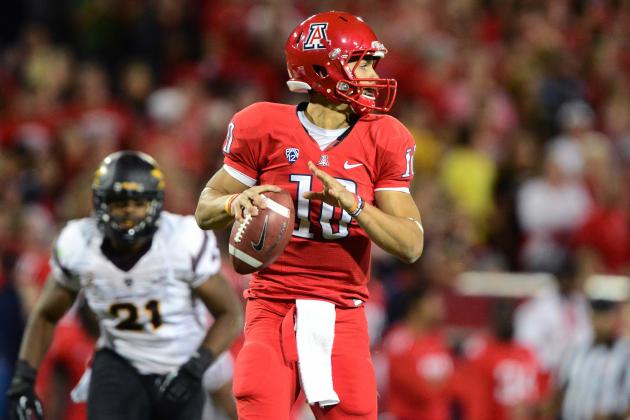 Mark J. Rebilas-USA TODAY Sports

Many expected Matt Scott to be drafted on the second day. The Arizona product was never that good, but he is fairly talented. He is a project.
Scott is a great athlete with decent arm strength. He is an ideal fit in a zone-read offense that takes advantage of his mobility and keeps him on the move.
Scott's upside all depends on how he is used. He will never be a starter as a pocket passer. As a running quarterback, though, Scott may be a strong enough passer to make a few plays and start.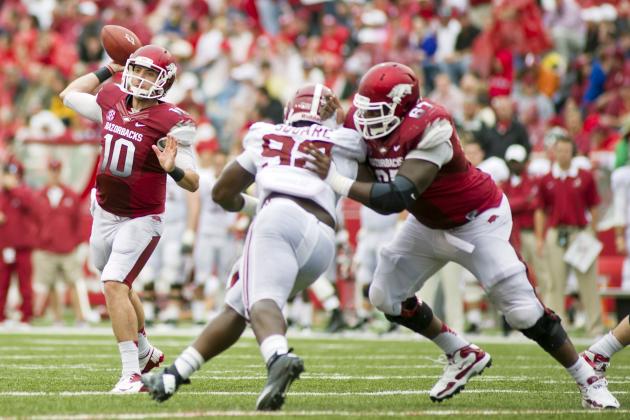 USA TODAY Sports

Alvin Bailey wasn't a top guard talent, but few expected him to fall out of the draft completely. The Arkansas product was widely considered a mid-round pick.
The 6'3', 312-pounder is a decent athlete with power. He performs well in the open field but too often loses his balance and whiffs on a defender. There is nothing in Bailey's game that stands out as overly impressive.
On the flip side, he isn't that bad at anything either. At guard, that can often be enough to start. A few subtle improvements could leave Bailey in a position to see some serious playing time.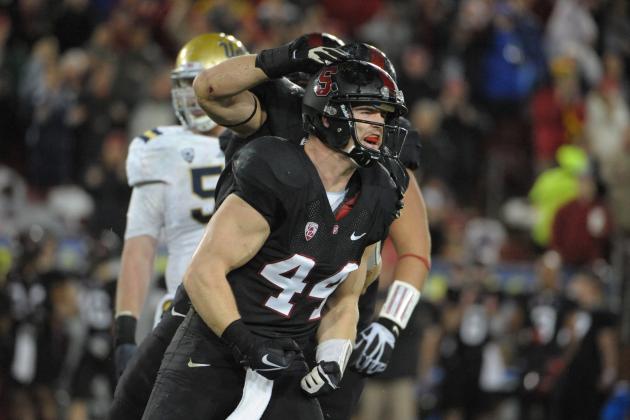 Kirby Lee-USA TODAY Sports

A great fit in a 3-4 defense, Chase Thomas is one of the more technically sound undrafted free agents. He is one of the few players on this list who is limited, not by lack of refinement, but by lack of physical ability.
Thomas is a strong run defender who lacks the top-notch athleticism to excel as a pass-rusher in the NFL. He has a varied enough pass-rush repertoire to be somewhat effective, but he won't impress too many people.
Thomas is, however, experienced in coverage, and he can play the run. He may not be a difference-maker in the NFL, but he is capable of starting on the strong side in a 3-4 defense.
Christopher Hanewinckel-USA TODAY Sports

At 6'7", 255 pounds, Joseph Fauria clearly has appealing size. He isn't as dynamic of an athlete as one might hope, but he is still capable of getting open and making plays.
Fauria is also a decent blocker. With more time and coaching, he could develop into an above-average player in the run game. His catching ability, size and athleticism are what make him a prospect, though.
In all likelihood, Fauria will never be a true weapon at tight end. He is well-rounded enough to possibly start in the future. He won't be much more than that, though.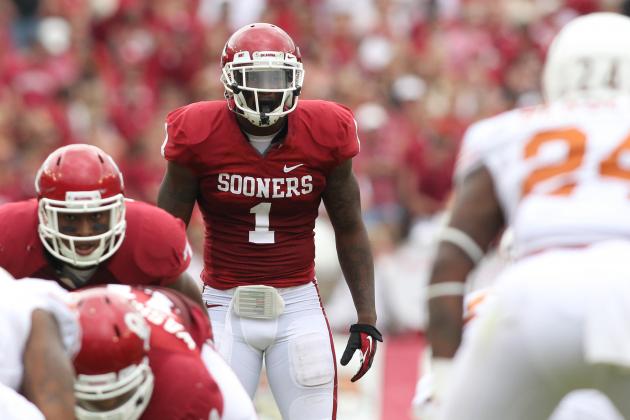 Tim Heitman-USA TODAY Sports

Tony Jefferson isn't a great athlete, and he's only 5'11". Those are, without a doubt, the two strongest factors working against Jefferson as an NFL player.
Though he shows smooth hips and strong instincts in coverage, Jefferson's lack of speed and burst often hinder him. Likewise, he isn't often the first player to the ball against the run.
There is something to be said for being solid, though. Jefferson won't make many mistakes, and he can cover slower wide receivers. At safety, that is all many teams ask for.