WWE Raw Live Results, Reaction and Analysis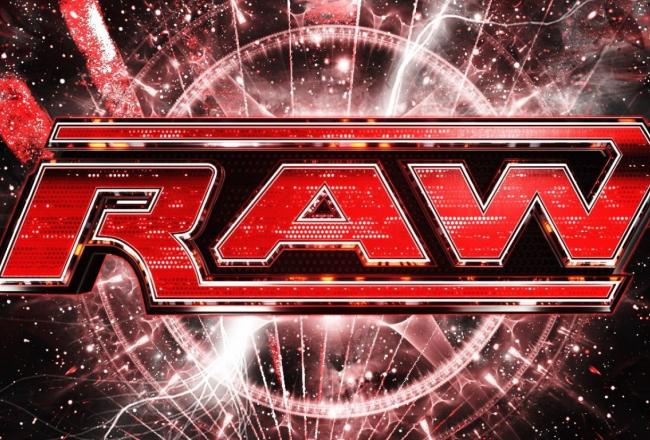 wwe-wallpapers.com

Welcome to the Bleacher Report live coverage for WWE Monday Night Raw. Here, you will be provided with play-by-play coverage, tweets from WWE Superstars and personalities, videos, pictures and much more.
Monday night's show could see some major changes heading into the Extreme Rules card now that John Cena has been diagnosed with an injury, according to WWE.com.
WWE has a lot of options in front of it if it decides to vacate the title before Extreme Rules, but Ryback will certainly have an opinion no matter what decision is made.
With Undertaker's willingness to compete in some post-WrestleMania matches, we could see the Dead Man step in to pick up the slack at Extreme Rules.
WWE still has Brock Lesnar and Triple H to draw in some pay-per-view buys, but the possibility of another match featuring Undertaker makes things a lot more interesting.
With CM Punk taking time off, John Cena being injured and The Rock being nowhere to be found, WWE will have some roster depth issues heading into the PPV.
The World title match certainly has its upsides, considering three of WWE's better technicians are in the ring together. And with Wade Barrett and Kofi Kingston as IC and US champions respectively, we could see some interesting development in the mid-card scene.
Will The Undertaker have a response for The Shield after their attack on SmackDown? Will John Cena be forced to relinquish the WWE title? Can Dolph Ziggler fend off both a Real American and a Mexican Aristocrat? How will the mid-card champions be featured at the PPV? An lastly, will anyone who has been out of action return during the Extreme Rules build up?
Make sure to bookmark this page and come back Monday at the start of the show for live coverage of all the action as it unfolds live on Raw.
I will end tonight with a video that should make fans of Daniel Bryan and Dean Ambrose very happy.
The show ends with Cena being looked at by a Doctor in the ring.
There was not really any storyline development, but we had a few pretty good matches tonight.
Thee first hour was the strongest, with the second hour being the weakest overall. The third hour ended well with The Shield getting a win, but there were some slow moments for sure.
The Shield vs. John Cena and Team Hell No
Ambrose is in control of Bryan when we return. Bryan turns things around for a moment, but Ambrose hits a back elbow to take him back down.
Rollins tags in and continues to keep Bryan grounded near his corner. Reigns comes in and gets a near fall of a huge Samoan drop.
Bryan low bridges Reigns and tags in Kane. Kane comes in hot and hits Ambrose with plenty of signature offense. He comes off the top with a clothesline to Ambrose and then he throws Ambrose out of the ring.
Kane clears the announce table, but Rollins ends up providing the distraction so Ambrose can DDT Kane outside the ring.
The ref starts to count as Kane struggles to get up. He barely makes the count and Ambrose pounces. He slaps Kane around and taunts him about his brother.
Kane grabs him and Chokeslams him out of desperation. Kane tags Cena and he takes it a fresh Reigns. He hits some of his signature offense to Reigns.
Rollins comes off the top rope and Cena rolls through, but his ankle gives out and Reigns hits the spear for the pin and the win.
Winners: The Shield
Ryback comes out on the ramp and seems happy at the outcome.
The Shield vs. John Cena and Team Hell No Part 1
The Shield are the last ones to come out. Lawler says you never know where they will come from, but it is always the side the camera faces most often.
They attack Cena and THN before the bell rings, but The Shield all get tossed out. The bell finally sounds and Kane starts off with Dean Ambrose.
Roman Reigns ends up getting the tag, but Kane keeps control and hits him with a few hard right hands. Rollins tags in and he gets the same treatment.
Cena ends up tagging in to save Kane from being disqualified. Ambrose is back in, but Cena keeps control of him. He kicks Ambrose in the gut, but he hurts his foot and tags in Bryan.
Bryan starts kicking away at Ambrose in the corner. Bryan alternates kicks to the back and elbows to the face before tagging in Kane.
Cena wanted in, but Bryan ignored him. Kane keeps on Ambrose while he and Bryan tag back and forth again. Bryan and Kane are ignoring Cena when he asks for a tag.
Bryan locks Ambrose in a surfboard submission near the corner. He tags in Kane, who hits a running dropkick to Ambrose while Bryan holds him.
Kane misses a flying clothesline and Rollins tags in, giving The Shield a chance to double team Kane as we head to a break.
Fandango comes out for a dance-off with Khali. In other words, bathroom break.
Natalya does most of the work dancing. Fandango and Summer Rae do their routine. Khali wins the vote, somehow.
Fandango attacks him from behind and hits his new signature move. He hits the flying legdrop and then says his name into the mic before the segment ends.
The greatest challenge for broadcasters @jclayfield & @michaelcole narrating a dance off w/ @greatkhalisays. #WWE

— Jim Ross (@JRsBBQ) April 30, 2013
That killed any momentum the show had.
Del Rio vs. Cesaro Part 2
We return to see Cesaro still in control. He hits the delayed gutwrench for a near fall. Cesaro hits a running European uppercut to Del Rio in the corner for a near fall.
Cesaro continues to punish Del Rio with a chin lock. Del Rio hits Cesaro in the head a few times during a side suplex and it only angers Cesaro.
Del Rio starts to build a head of steam and he runs through some signatures. Cesaro counters a kick into a roll up for a two count.
Del Rio answers back with a German suplex for a two count. The crowd starts doing the ole ole ole chant as Del Rio goes to the top rope and leaps right into a huge uppercut from Cesaro for a close two count.
Del Rio moves and Cesaro runs into the ring post. Del Rio hits a running kick to the face for a two count. Del Rio grabs Cesaro and tries for the CAB.
Cesaro counters into a roll up, which Del Rio counters back into the CAB for the submission win.
Winner: Alberto Del Rio
After the match the soccer chants continue. Del Rio gets on the mic and he talks about the stipulation he is going to set for Extreme Rules.
He makes it a ladder match. Del Rio, Ziggler and Swagger have all won Money in the Bank, so it will be interesting to see who comes out on top when a title is on the line.
Alberto Del Rio vs. Antonio Cesaro Part 1
Cesaro gets the jobber entrance. They lock up and end up breaking without anything happening.
Are you kidding me! A Slim Whitman reference! Tonight has been full of surprises.
Cesaro keeps up the offense and slows down the match by grounding Del Rio. Del Rio hits a headscissors follows by a back stabber to take back control.
Del Rio signals for the Cross Armbreaker, but Cesaro pushes him away and rolls out of the ring as we head to a break.
Maddox is shown in Cena's locker room and Cena calls him Braden Walker. Classic. Cena says he can compete in the match tonight.
Maddox says Cena is hurt and Cena says he will hurt Maddox if he doesn't leave. Maddox leaves.
We go back to the ring and Justin Roberts gives Ricardo Rodriguez a special intro. Ricky bring out Del Rio, who might let us know what the stip will be at ER.
Team Hell No are talking to Maddox and Vickie about how Ryback left the arena. Bryan and Kane say they do not care about Ryback, they still want the match.
Now it is back to a handicap match. Vickie whispers something to Maddox which does not seem to make him too happy as we head to a break.
Mark Henry is having a tug-o-war challenge with two people since he requested it. Tensai is the first opponent. Nobody seemed to understand it was a tug-o-war match.
Henry wins after Tensai tries his best to hold his ground.
Brodus Clay is out next as the second man. They both grab the rope and Henry has a little more trouble with Clay, but he still wins.
JBL and Cole seem to know an awful lot about tug-o-war trivia.
Sheamus' music hits and he comes out on the ramp. He challenges Henry and Henry tells him to bring it.
Henry and Sheamus seem pretty even at first, but Henry manages to pull the rope one last time and Sheamus lets go, sending Henry down to the mat.
Henry gets up and Sheamus delivers a Brogue Kick.
I am just glad they didn't have Henry fake a tug-o-war loss to Sheamus. That would have been ridiculous.
In case you missed it or cannot watch on TV, here is what WWE has uploaded to YouTube from tonight's show so far.
Jack Swagger vs. Zack Ryder
Ryder comes out and delivers a promo making fun of Zeb Colter wrestling earlier. Ryder has a strange hairstyle tonight. Definitely not spiked.
Swagger runs Ryder into the corner right after the bell and he lays in with knees to the gut. Ryder comes back with a facebuster and dropkick, but Swagger quickly picks him up and slams him to the mat for a near fall.
Swagger throws Ryder across the ring and the hits a pair of Swaggerbombs. He goes for a third and Ryder gets up a pair of boots.
Swagger gets back dropped out of the ring and Ryder follows up with a baseball slide dropkick. Ryder ends up running right into a Gutwrench Powerbomb and then Swagger puts on the Patriot Lock for the submission win.
Winner: Jack Swagger
Mark Henry is shown walking backstage with a huge rope over his shoulder.
Team Brickie are shown talking backstage when Ryback walks in. He says John Cena will not leave him to face The Shield alone again.
Vickie says the match will be a six-man match. The Shield vs. Ryback and Team Hell No. Ryback says he doesn't trust either of those guys and walks away.
Relive the match when it happened the first time.
Ziggler, AJ and Langston are walking backstage and Kaitlyn walks up with Natalya. Ziggy holds AJ back after Katie insults her.
Somebody walks up and gives something to Kaitlyn. It's a spiked hat that matches her braclet. She opens the card and sees it is from a secret admirer.
JBL looks like he is going to be sick.
Kofi Kingston vs. Dolph Ziggler Part 2
We return to see Ziggler in control with an arm-bar. Ziggler comes in hard with a clothesline to Kofi in the corner.
Ziggler hits the Rude Awakening to Kofi before trying a splash in the corner and Kofi avoiding him.
Rude Awakening- A neckbreaker preceded by a shake of the rear.
Kofi comes back and starts to run through his signature offense. Kofi misses Trouble in Paradise and Ziggler hits a jumping DDT for a close two count.
Kofi hits the SOS out of nowhere for a near fall. Kofi ends up hitting TIP, but AJ gets Ziggy's foot on the ropes to save the match.
Kofi yells at her while Langston pulls Ziggler from the ring. Kofi ends up leaping off the apron onto both men before he rolls Ziggler back in.
Kofi goes to the top rope and hits a high Cross Body for another near fall. AJ gets on the apron and Ziggler and Kofi trade near falls.
Kofi misses a springboard splash and Ziggler hits the Zig Zag for the pin and the win.
Winner: Dolph Ziggler
Great match. Both guys looked like pros out there. Plenty of great counters and false finishes.
Dolph Ziggler vs. Kofi Kingston Part 1
Kofi makes his way out for this champion vs. champion match. These two have probably had over 1000 matches counting live events, so this should be good.
They start off with some chain wrestling and counters. Kofi get in the first real offense with a Russian legsweep and a kick to the face.
A springboard splash gets Kofi a two count. Ziggler knocks Kofi down with a shoulder block, but he ends up falling voctim to Kofi's leapfrog routine.
Kofi tries for SOS, but Ziggler counters. Kofi tries to springboard into the ring and Ziggler dropkicks him right back out as we head to a break.
We get some clips of The Shield destroying Undertaker on Friday and then Ambrose talks about not caring who gets in their way.
Seriously? 3MB make their way out while The Shield are talking. They say The Shield have some unfinished business with 3MB and they shouldn't worry about Ryback and Cena.
3MB surround the ring and attack The Shield and all six men brawl. The Shield all get the better of their 3MB opponents.
Kane's pyro strikes out of nowhere and Team Hell No make their way to the ring. The Shield bail as Kane and Bryan hit the ring.
Kane and Bryan starts beating up 3MB. JBL asks if everyone hates 3MB.
Kane Chokeslams Heath Slater and Bryan gets a Yes chant going as they watch The Shield from the ring. Kane's music hits and we go backstage to see Cena being looked at by a Doctor.
Ryback walks up and says he can tape it up all he wants, but he is still hurt. Cena says he can be better on one leg than Ryback is on two.
The Shield make their way out after the break to discuss how they beat up The Undertaker on Firday.
Nice! There is a Blue World Order shirt in the front row.
Ambrose talks about how they have brought Justice to an unjust world. They go through some of their victims with images on the big screen.
This article is
What is the duplicate article?
Why is this article offensive?
Where is this article plagiarized from?
Why is this article poorly edited?