Jones vs Sonnen: 3 Takeaways from Jon Jones' Dominating Win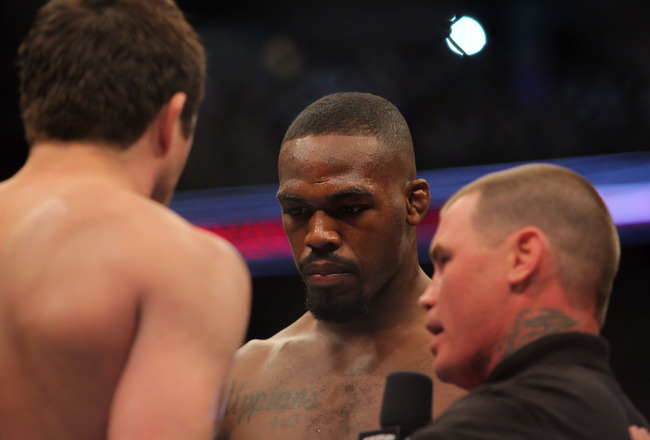 Brad Penner-USA TODAY Sports
At UFC 159, light heavyweight champion Jon Jones mercilessly dispatched Chael Sonnen in a more dominating fashion than anyone has ever performed against the former middleweight contender.
Even more so than Anderson Silva, who took two rounds and a shaky start to defeat Sonnen.
The win, yet again, seals Jones at the top of the sport. More importantly, it puts him level with UFC Hall of Famer Tito Ortiz with the most title defences inside the Octagon.
Here are three takeaways from the fight.
Sonnen Isn't as Good as We Thought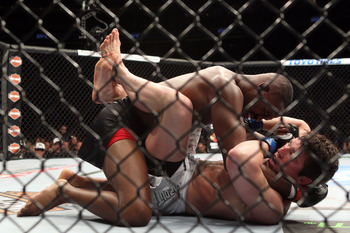 Brad Penner-USA TODAY Sports
There's no shame in being humbled by a champion, especially one regarded as one of the best fighters of a generation like Jon Jones. With that being said, after the loss, the wheels are most definitely coming off the Chael Sonnen hype train.
Sonnen came so close to unseating 185-pound kingpin Silva back in 2010 with a reckless style, which eventually saw him tap out in the fifth round. That one-dimensional style of fighting has now become predictable and serves him no purpose in his hunt for elite accolades.
There is a lack of technical finesse and power in the way he carelessly pushes his way through a barrage of punches to attempt to smother his opponents to the mat.
The style almost failed him against Michael Bisping, who seemed well prepared for the oncoming Sonnen express. It completely failed him against Silva in their rematch and against Jones on Saturday night.
Jon Jones Continues to Prove His Status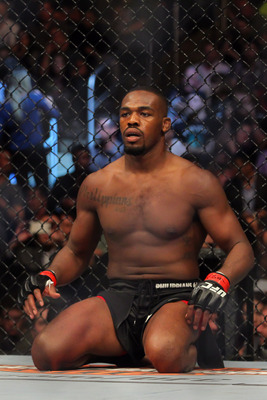 Brad Penner-USA TODAY Sports
In such a short career, Jones has already earned accolades as one of the greatest pound-for-pound fighters in the sport. Sonnen's forgettable challenge doesn't even put a dent into that reputation.
Sonnen has hardly ever been taken down in his career, but Jones put him on his back three times within the first round. He was stronger, tougher and many times more versatile in his approach to the contest than Sonnen and was ready to dismember him with elbows before the referee stepped in to stop the match.
Retirement Could Beckon for Sonnen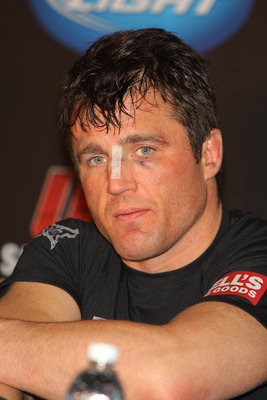 Brad Penner-USA TODAY Sports
For a man so used to finishing second, Sonnen has a remarkably big and loyal fanbase. His ability to promote fights and talk a big talk is divisive, but endearing to many.
However, his seemingly bizarre callout to fight for a belt in a division he hadn't fought in since 2007 could be the end of the line for the Oregon native.
Having exhausted his chips at 185 pounds, based on Saturday's performance, it will be a long time before Sonnen will be considered in the hunt for light heavyweight gold again. Perhaps he'll try his luck at heavyweight and retire into a lucrative TV career.
Keep Reading