Power Ranking the 5 Best Big 12 Recruiting Coaches in BCS Era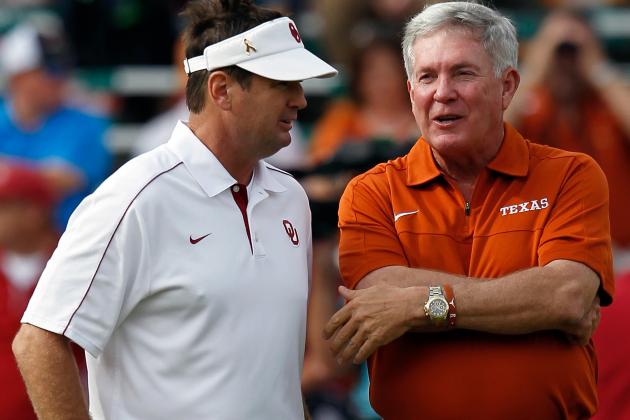 Tom Pennington/Getty Images

The Big 12 has undergone some changes over the recent years, but it still remains one of the better conferences in college football. Texas and Oklahoma have dominated the Big 12 for quite some time, while schools like Nebraska and Texas A&M have bolted for the Big Ten and SEC, respectively, in recent years.
With Mack Brown and Bob Stoops having a stranglehold on the conference's recruiting, we could rank those two coaches for this read and call it a day. They'll both go down as two of the best to ever coach and recruit not only in the conference, but in the country as well.
However, we're going to take a look at the top five best recruiting head coaches in the BCS era. You may just be surprised at who makes this list and where!
Begin Slideshow

»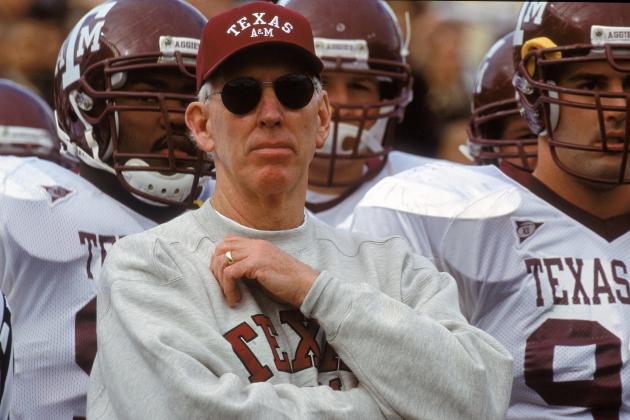 Brian Bahr/Getty Images

Notable Recruits: Adam Black, Jami Hightower, Johnny Jolly and Reggie McNeal
Slocum's final year for the Aggies was in 2002, so he didn't get too entrenched in the BCS era. However, he had the Aggies among the better recruiting schools in the game in the late 1990s and early 2000s. He's considered one of the pillar coaches in Texas A&M football history.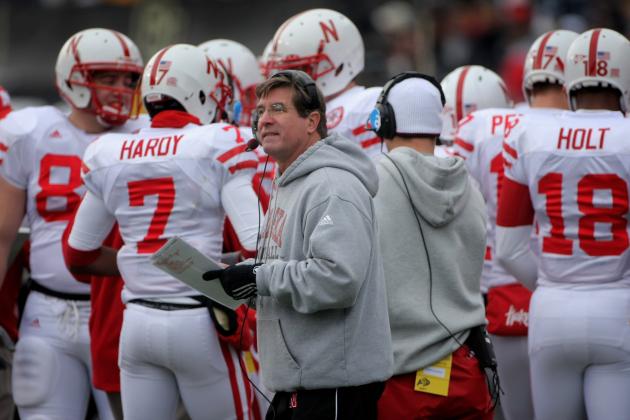 Doug Pensinger/Getty Images

Notable Recruits: Brandon Jackson, Marlon Lucky, Ndamukong Suh, Zac Taylor, Maurice Purify, Carl Nicks and Prince Amukamara
Callahan coached four years at Nebraska, and he recruited better than many people realize. He brought in two top-25 classes within those four seasons and even had a commitment from 5-star QB prospect Blaine Gabbert at one point.
The Cornhuskers are a traditional program in college football, but what's interesting about them is they never have really been a sexy recruiting school. Callahan, with his pro-style offense, started to change that around before his dismissal.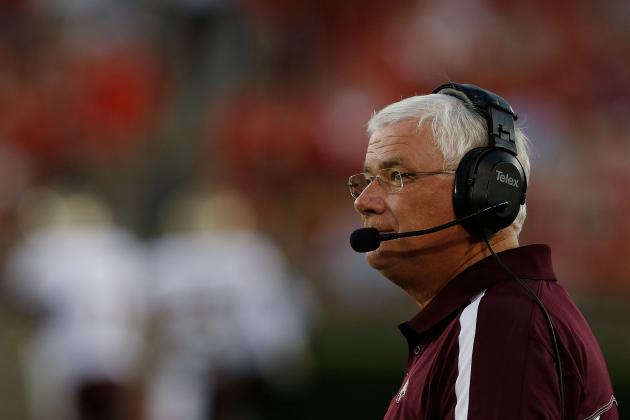 Scott Halleran/Getty Images

Notable Recruits: Jorrie Adams, Red Bryant, Stephen McGee, Michael Bennett, Martellus Bennett, Jerrod Johnson, Mike Goodson and Von Miller.
Franchione made a name for himself at TCU and scored the Alabama job in 2001. He quickly left Tuscaloosa for College Station after the 2002 season and recruited well for the Aggies until 2007.
Miller went on to become a first-round pick in the NFL draft, while Michael Bennett, Bryant and Martellus Bennett are also good NFL starters. Franchione knew how to recruit in the Lone Star State, and it paid off well for the Aggies in the mid-2000s.
Brett Deering/Getty Images

Notable Recruits: Adrian Peterson, Gerald McCoy, Sam Bradford, Landry Jones, Travis Lewis, Lane Johnson, Tony Jefferson, DeMarco Murray, Brodney Pool and Jermaine Gresham
Stoops put together seven top-10 classes from 2000-2010 alone and has lured a wealth of talent to Norman. He's won and won big for Oklahoma, thanks to being a great recruiter.
Stoops isn't afraid to go down into Texas for a player and has a big presence in the state now. The Sooners are a top-notch program with an elite recruiting operation, in large part due to Stoops being one of the best in the business, ever.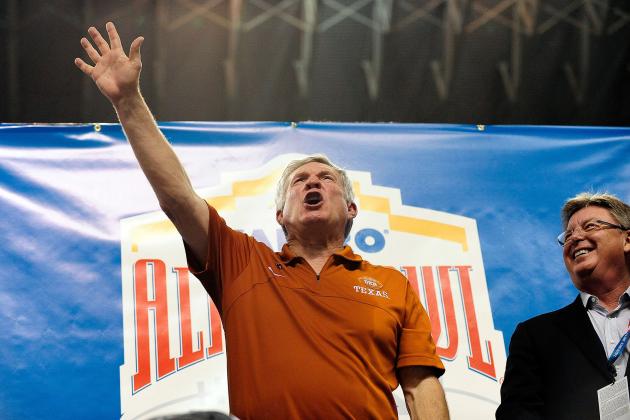 Stacy Revere/Getty Images

Notable Recruits: Vince Young, Roy Williams, Brian Orakpo, Alex Okafor, Larry Dibbles, Michael Huff, Justin Blalock, Colt McCoy and Sergio Kindle
Brown takes the top spot on our list, as his eight top-10 classes since 2000 make him the best recruiting head coach in the BCS era for the Big 12. What's mind-boggling about that statistic is that Brown nearly exclusively recruits Texas and Texas only.
He doesn't go out of state often for a recruit and has constructed the program in Austin with mostly Texan recruits. His best class came in 2002, which was led by Vince Young and helped Brown win a BCS national title.
He's the best recruiting head coach the conference has had since the BCS came about.
Edwin Weathersby is the College Football Recruiting Analyst for Bleacher Report. He has worked in scouting/player personnel departments for three professional football teams, including the New York Giants and Cleveland Browns.