Sergio Martinez vs. Martin Murray: 5 Biggest Takeaways from Martinez Win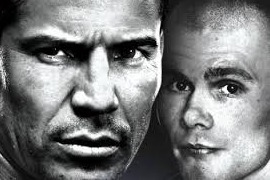 badlefthook.com
On Saturday night in front of a screaming throng of Argentinians, Sergio Martinez defended his lineal middleweight title against Britain's Martin Murray.
It was a massive event on HBO in Martinez's home country. The outcome of the fight was as expected, with Martinez claiming victory in a decision. However, the fight was filled with much more drama and excitement than many had anticipated. Instead of cruising to victory against an unknown and overmatched challenger, Martinez had to dig deep, pull himself off the canvas and take the championship rounds to pull out the win.
Let's examine the fight and the outcome a bit closer.
Begin Slideshow

»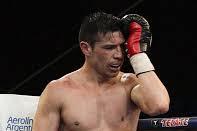 sports.yahoo.com
So you're the middleweight champ and you haven't been home in more than 10 years. You have thousands of adoring fans screaming your name, desperate for you to succeed.
No pressure.
Well, maybe a little. Martinez looked tense as he made a difficult and chaotic entrance to the ring. The tension never went away. The relaxed, patient Martinez we've come to expect was gone. Instead, "Maravilla" looked for action right away, something that played directly into his opponent's hands.
Murray has a tight defensive shell that is tough to break. Instead of slowly breaking Murray down, Martinez charged in, looking for one big counter. The problem? Murray wasn't going for it.
Martinez was aggressive to a fault. He opened himself up to Murray's straight right hand and didn't use his legs to avoid punches like he usually does. He wanted to impress; he wanted to give his fans a show.
What they got was a near-upset.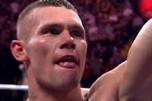 boxingnews24.com
Martin Murray can box, and he boxed brilliantly on Saturday night. His game plan was an excellent one: Wait Martinez out, frustrate him and catch him with his hands down.
Murray stayed behind his defense, worked his jab and attacked with the straight right when the opportunity presented itself. The results? He hit Martinez cleanly often. He dropped Martinez in the seventh round with a jab and straight right hand and peppered him with shots throughout the fight.
His one fault was a slow start that doomed him. He is too content to play defense sometimes, and in this case it cost him the middleweight crown. Still, he is a tough, solid fighter who will be problematic for anyone in the division. Let's see him go to work again.
Murray will likely curse himself while watching the tape of this fight. He was so close, yet he didn't quite do enough to win it. A more aggressive approach might have given him the win, because Martinez was ripe for the picking.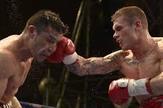 www1.skysports.com
"You always say 'I'll quit when I start to slide,' then one morning you wake up and realize you've done slid."
Sugar Ray Robinson said that.
It's been well-documented that Martinez is getting hit more often in his recent fights. On Saturday, he was hit seemingly every time Murray threw a punch. It was clear that something was wrong with the champ from the beginning, and it was alarming to watch him struggle against the English challenger.
Clearly, Murray is a good fighter, but one couldn't help but watch the fight and wonder what Martinez would have done against Murray just a year or two ago. Martinez's quickness and agility were blunted, his punches showed little snap and his reflexes and instincts seemed off. Instead of slipping away from punches, he slipped directly into them.
It's a testament to his unlimited will and heart that he climbed off the mat and won the last couple of rounds. But he had the look of a desperate fighter who thought to himself: "It's not supposed to be this hard."
Incredibly, but maybe inevitably, he showed flashes of the old Martinez in the last two rounds. He danced, slapped Murray with jabs and straight lefts and managed to hurt the Englishman in the 12th round.
Great champions never lose their determination, but sometimes they lose everything else. Is this the beginning of the end for the Argentinian?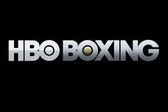 troika.tv
You can't stop mother nature, so it wasn't HBO's fault that there was an epic downpour for most of the night. And maybe you could let slide the fact that the broadcast looked like it was set in 1986. But the commentary was brutal, and quite frankly it's been brutal for the last few fights.
Perhaps it was the shock of seeing Martinez struggle so badly, but if one were to listen to the broadcast without watching the fight, you would think Murray was using Martinez as his own personal hand puppet. Yes, Murray was impressive, and was giving Martinez fits, but Martinez started with the lead and never really relinquished it. The constant fawning over Murray got old quickly.
As was the case with Nonito Donaire vs. Guillermo Rigondeaux, the HBO commentators seemed to be watching a different fight than most of us. Jim Lampley had to be told by his directer that many writers at ringside were baffled with HBO's scoring and commentary on the Donaire fight. Perhaps the crowd noise prevented the same message from getting through on Saturday night.
We all love an upset, guys, but don't force it.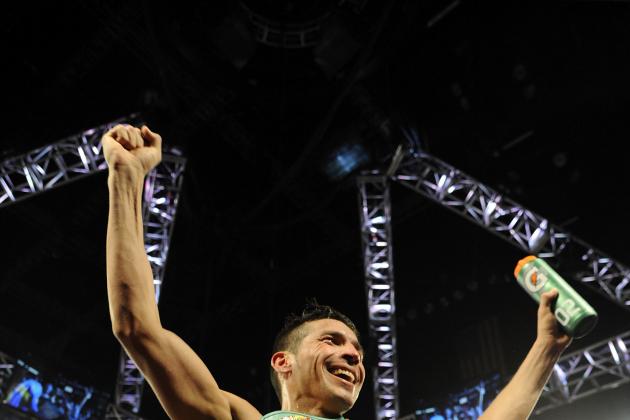 Jeff Bottari/Getty Images

If the signs of aging were subtle before, they're pretty clear now.
Perhaps Martinez hasn't fully recovered from the injuries suffered against Chavez Jr. last September. Maybe his injured hand prevented him from properly implementing his game plan on Saturday. Or maybe at 38 years old, the fighter who relies so much on agility, stamina and reflexes has lost a step.
What does it mean for the champ?
Hopefully, it means one more big fight in the sun and then retirement. One bout that just got more intriguing is a match between Martinez and Miguel Cotto.
Martinez still is a junior middleweight fighting in the middleweight division, so he could make the weight. Two years ago or even last year, this fight would have been considered a gross mismatch in Martinez's favor. Now? Maybe the gap has closed a bit.
For Cotto, it would be another huge fight for a guy who has been in blockbuster matches for what seems like his whole career. For Martinez, it's a megafight against a guy he feels has slighted him. What better motivator is there than anger?
Martinez has given us great performances for years. He's defeated long odds and climbed his way to the top. This fight may have proved that his time as the champ may be coming to an end, but it also proved that the thousands of screaming Argentines had every right to love their champion.