5 Fights for Sara McMann to Take Next After UFC 159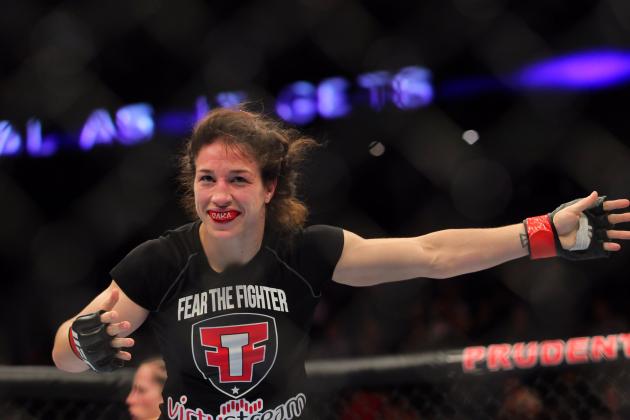 Brad Penner-USA TODAY Sports

When the UFC added a women's bantamweight division in early 2013, there was little question that Olympic wrestler Sara McMann would be one of the names to make the roster.
McMann, who won a silver medal in wrestling at the 2004 Athens Olympics, made her Octagon debut against Sheila Gaff at UFC 159.
In the fight, McMann proved that her wrestling is second to none. She shot for a quick double and took down "The German Tank" almost immediately. She controlled Gaff but didn't really inflict any damage.
When the referee restarted the action, Gaff clinched with McMann and landed some hard knees; however, she couldn't keep from getting put on her back again.
This time, McMann was able to improve her position, catching Gaff in a mounted crucifix. She then proceeded to hit Gaff in the face with a series of uncontested punches, forcing the ref to mercifully step in and end the fight.
The victory was a coming-out party for McMann and confirmed that the hype surrounding her was legitimate. She remains unbeaten in her MMA career, and it is likely that her next fight will be against top competition.
The women's bantamweight division is still growing. There are only 12 fighters on the roster, which means that there are limited opponents for McMann, but a win over any of these fighters will put her one step closer to being considered one of the best female pound-for-pound mixed martial artists.
Begin Slideshow

»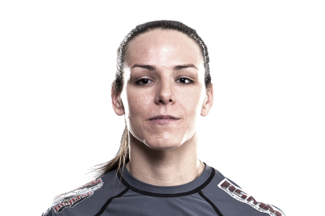 via ufc.com
Alexis Davis was signed to the UFC on February 12, the same day as Sara McMann.
Seven of her 13 victories have come by way of submission. In her most recent outing, Davis submitted Shayna Baszler via rear-naked choke in the third round at Invicta FC 4.
Alexis Davis would be a good foil for McMann. A fight would pit them in a classic matchup of wrestling versus jiu-jitsu.
McMann was able to take down Sheila Gaff with relative ease, but it's unlikely that she would be able to do the same to Davis. However, even if McMann can wrestle Davis to the ground, she will still have to contest with the "Ally-Gator's" superior submission skills.
Next fight: Rosi Sexton at UFC 161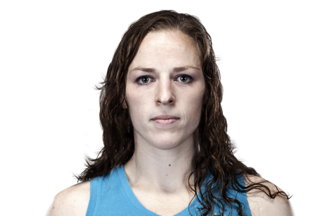 via ufc.com
Even though Sarah Kaufman is currently ranked as the No. 2 fighter in the UFC's official divisional rankings behind Cat Zingano and champ Ronda Rousey, she has yet to receive a matchup for her promotional debut.
Her only two losses, both under the Strikeforce banner, have come in championship bouts against Marloes Coenen and current UFC titleholder Ronda Rousey.
Kaufman won a split decision over Leslie Smith at Invicta FC 5 and has suggested that she would like to get back into action at UFC 161 in June (via mmaweekly.com).
This timetable might be a little too quick of a turnaround for McMann, but a matchup with Kaufman in the near future is almost a guarantee.
Kaufman is a strong striker with heavy hands, finishing 10 of her 18 fights by knockout. She is a technical brawler with an iron chin. Her ability to absorb and dish out punishment is downright astounding.
When McMann does square off with Kaufman inside the Octagon, she will have to grind out a decision, because knocking out Kaufman will be next to impossible.
Next fight: TBA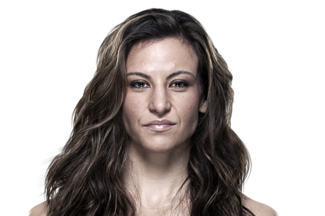 via ufc.com
Miesha Tate came up short in her last fight against the undefeated Cat Zingano at The Ultimate Fighter 17 Finale.
The loss is the biggest of Tate's career, denying her not only a coaching spot on the next season of TUF, but also a rematch with rival Ronda Rousey.
Tate controlled the first two rounds and was on her way to a unanimous decision victory, but Zingano came out as the more aggressive fighter in the third. She dominated Tate with punches and vicious knees en route to a TKO win.
Still, Tate is a huge name in WMMA and is probably only a win or two away from a title shot. She is already slated to fight Liz Carmouche in July.
If she wins that fight, then a matchup with McMann would be good to determine the No. 1 contender in the division.
What would make this eventual bout particularly compelling is that both women are high-level wrestlers. McMann is an Olympian, but Tate is no slouch in this department either, having won a silver at the 2008 FILA Grappling World Championships.
Next fight: Liz Carmouche at UFC on FOX 8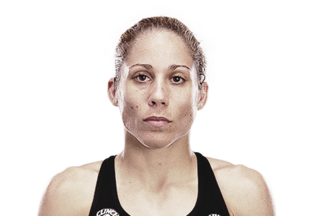 via ufc.com
Liz Carmouche is the only fighter to come close to finishing Ronda Rousey, who is not only the women's bantamweight champ, but also the consensus pound-for-pound best female fighter in the world.
In their historic matchup at UFC 157, Carmouche was able to take Rousey's back, put in her hooks and secure a tight rear-naked choke.
It looked as if Carmouche would pull off one of the biggest upsets in MMA history, but somehow the champ was able to survive and then finish the fight in the only way she knows how...via first-round armbar.
Carmouche will look to rebound against Miesha Tate. However, even with a win against her, she will still have to string together a couple more victories to secure another shot at the belt.
Sara McMann would be a good fight for Carmouche. Both women are incredibly tough, and the matchup has the potential for Fight of the Night honors all over it.
Next fight: Miesha Tate at UFC on FOX 8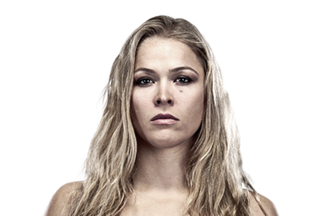 via ufc.com
Ronda Rousey is the biggest name in WMMA and perhaps even the most well-known fighter in the entire sport regardless of gender. She is the main reason that women are currently competing inside the Octagon.
"Rowdy" exploded onto the national scene when she captured the Strikeforce women's bantamweight title from Miesha Tate, defending it once before the promotion folded.
Rousey defeated Liz Carmouche in the inaugural women's UFC bout and is now currently scheduled to coach opposite No. 1 contender Cat Zingano on the upcoming 18th season of The Ultimate Fighter, after which they will lock horns.
If Rousey wins the bout, then it seems likely that a matchup with Sara McMann could be next for her. McMann would be a tough out for Rousey given her elite wrestling background.
Rousey has been able to tear through every opponent thus far and impose her will when it comes to the ground game. This will not be the case when she takes on McMann. She would definitely be a handful for Rousey and a true test of the champ's resilience.
From a marketing standpoint, this fight would be a dream to promote. It would stand as the first time in UFC history that two Olympic medalists would share the cage.
Next fight: Cat Zingano at TBA