UFC 159: 5 Fights for Michael Bisping to Take Next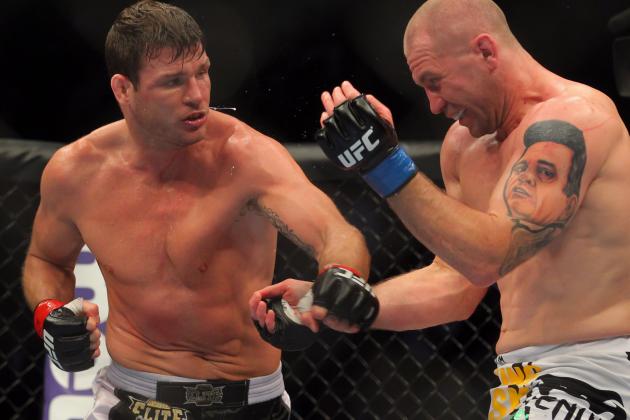 Brad Penner-USA TODAY Sports

UFC 159 saw Michael Bisping get back on the winning track when he defeated Alan Belcher via technical decision. The fight ended with an eye poke with about 30 seconds left, but that should not overshadow the fact that Bisping was dominant on the feet.
Moving forward, Bisping now has the task of putting together more wins with the intention of gaining an eventual title shot. His last four fights have seen him alternate wins and losses, with wins against Belcher and Brian Stann and losses against Chael Sonnen and Vitor Belfort.
Here are five opponents whom Bisping could face in his next bout.
Begin Slideshow

»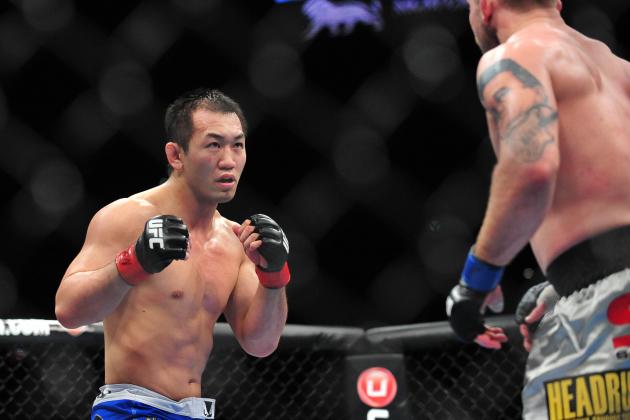 Gary A. Vasquez-USA TODAY Sports

Michael Bisping and Yushin Okami hover around the same position in the middleweight division, so a fight between the two would make sense.
Okami's wrestling and grappling could challenge Bisping in the same way that Bisping's boxing could challenge Okami. The fight could headline a free-TV card if the UFC were to travel overseas.
A win for either man would put him near a title shot. Both are high-level fighters who are tough outs for any opponent.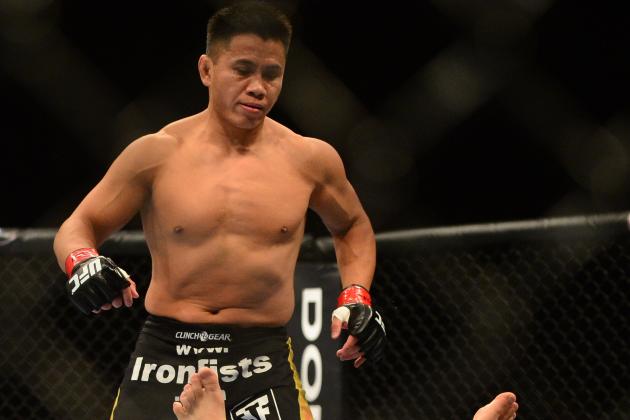 Mark J. Rebilas-USA TODAY Sports

If you want to see a fun striking battle between two high-level fighters, a bout between Michael Bisping and Cung Le would fit that bill.
Le is on a two-fight surge, with his most recent win coming at the expense of Rich Franklin. He knocked Franklin clean out in a surprising turn of events.
Le's flashy striking against Bisping's technical style would make for a fun fight.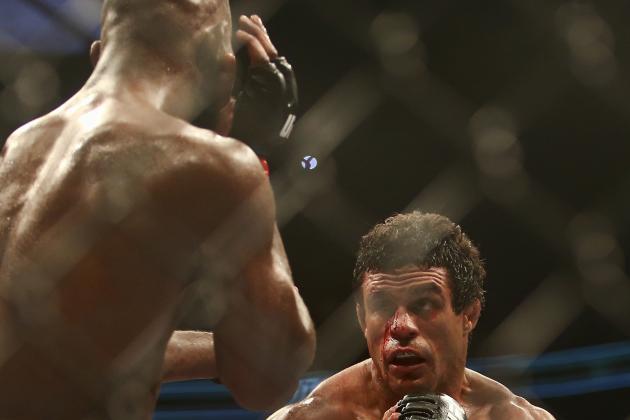 Tom Szczerbowski-USA TODAY Sports

Michael Bisping's last loss saw him get knocked out by a vicious head kick. Once Bisping found out Belfort got a TRT exemption, he was not happy about the loss.
A rematch could be warranted if Bisping were to talk his way into it. However, Belfort has a meeting with Strikeforce champion Luke Rockhold and must beat him first to get that rematch cooking.
Whoever wins between Rockhold and Belfort could face Bisping next. It would be a top fight on any card.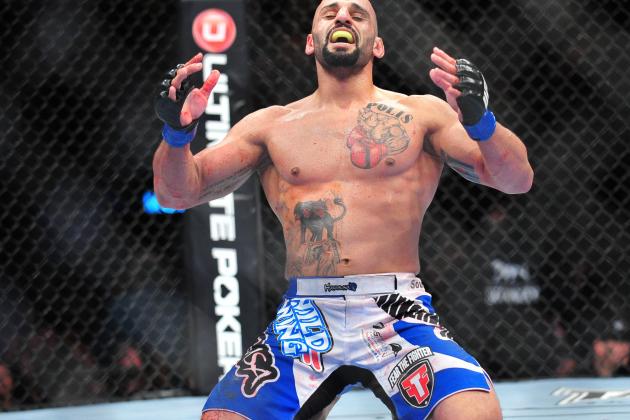 Gary A. Vasquez-USA TODAY Sports

Also on that Vitor Belfort vs. Luke Rockhold card is a middleweight bout between Ronaldo Souza and Costa Philippou.
Philippou surged onto the middleweight scene with big wins over Tim Boetsch, Court McGee and Jared Hamman. That followed a failed bid to get on TUF 11, which makes this run even more surprising.
As for Ronaldo Souza, he is likely the best jiu-jitsu fighter at middleweight. He would give Bisping a difficult time on the ground but would have his striking challenged as well.
Either fighter would give Bisping a great challenge.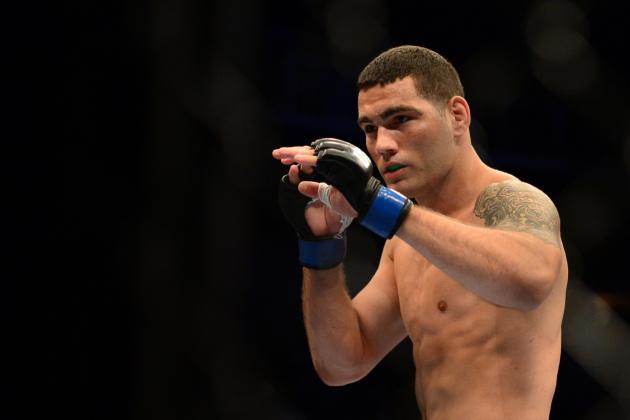 Kyle Terada-USA TODAY Sports

Chris Weidman and Anderson Silva will fight for the middleweight title at UFC 162, and the loser of that fight should take on Michael Bisping next.
Bisping has been trying to fight Silva for a long time, and he could meet the pound-for-pound great if Silva were to lose the title fight at UFC 162. Unfortunately, Bisping would not meet him for the title.
He could also face Weidman, who is a great all-around fighter with standout wrestling. Either of these opponents would be ideal for Bisping and put him one step closer to gaining a title fight.