UFC 159: 5 Fights for Alan Belcher to Take Next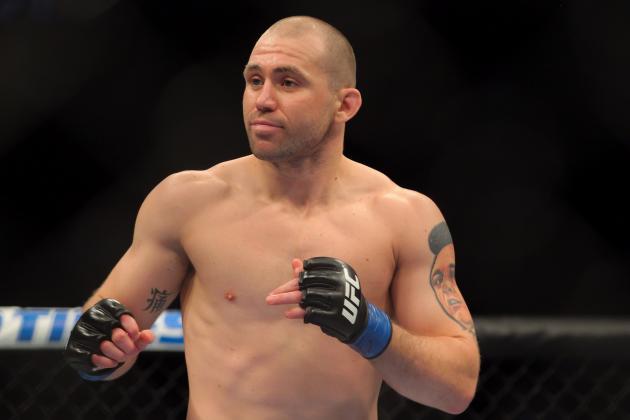 Brad Penner-USA TODAY Sports

While the end of the bout came sooner than expected, it was clear that UFC middleweight Michael Bisping was getting the better of Alan Belcher before an accidental eye poke caused the referee to call the fight.
Ending up on the wrong side of a technical decision, that makes two losses in a row for "The Talent," who will now need a win if he wants to guarantee his job with the world's largest MMA promotion.
With a third straight loss usually resulting in a pink slip from the UFC, let's take a look at some potential future fights to get Belcher back on track.
Begin Slideshow

»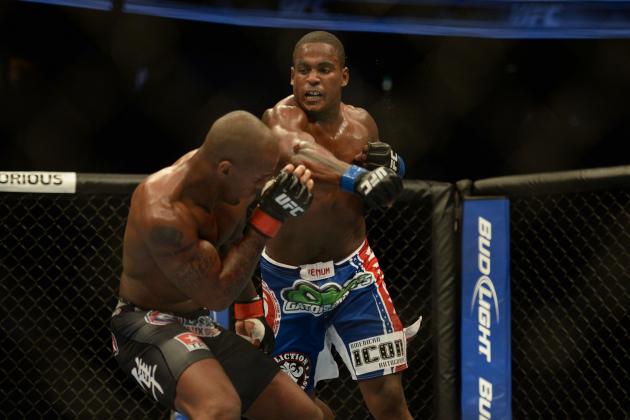 Kyle Terada-USA TODAY Sports

Strikeforce import Lorenz Larkin had a bittersweet debut for the UFC, losing a controversial decision to Francis Carmont on the April UFC on Fox card.
While the loss may still stain his record, he will have to make a splash in his next fight if he wants to rise up the promotion's middleweight ladder.
A potential bout with Belcher would be a great test for the rising prospect and would also give "The Talent" a chance to redeem himself against a less experienced but still dangerous opponent.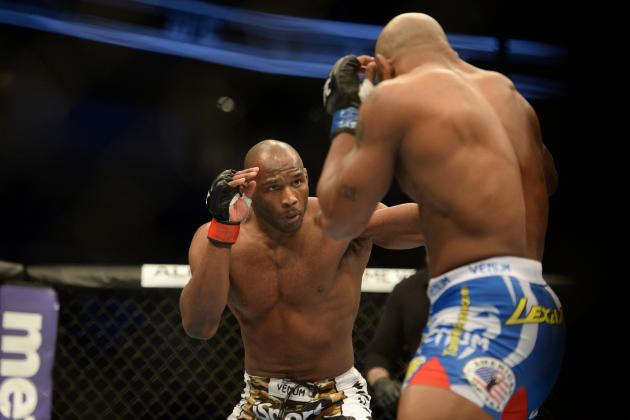 Kyle Terada-USA TODAY Sports

Unable to sustain his perfect record through his first fight in the UFC, 32-year-old middleweight Clifford Starks has dropped two straight, most recently losing to Yoel Romero via a gruesome KO.
Unlike Belcher, Starks does not have a bevy of past Octagon performances to give the UFC a reason to keep him around.
Since both guys are on a two-fight losing streak, this potential matchup could be a fight for job security should it happen.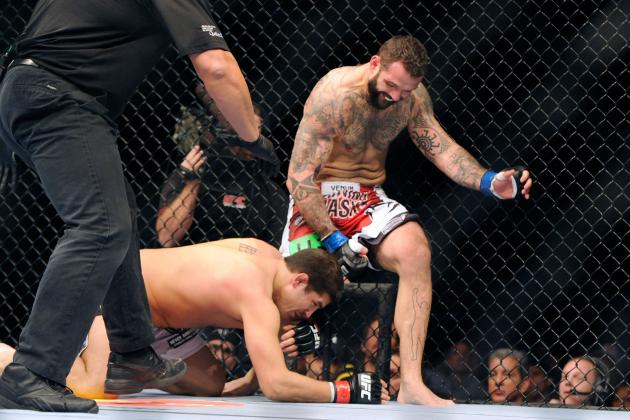 Eric Bolte-USA TODAY Sports

Another middleweight in danger of receiving a pink slip is Alessio Sakara.
The Italian has dropped three in a row against some of the division's top fighters, including lopsided losses to Brian Stann and Chris Weidman.
Like Belcher, the aging veteran will need a big win in order to keep his job with the promotion. However, in this potential battle, I see Belcher emerging victorious as his grappling credentials give him the edge.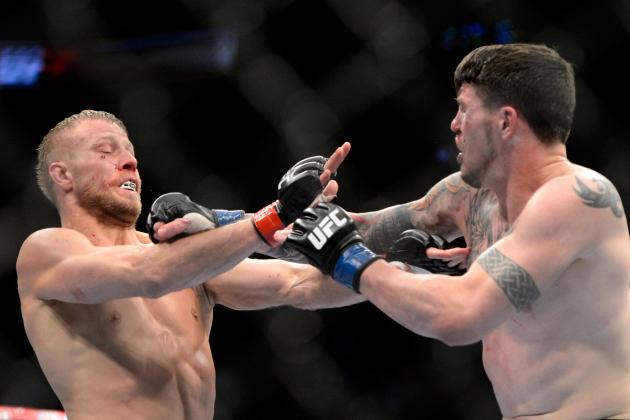 Eric Bolte-USA TODAY Sports

Another solid opponent, who is also coming off a loss, is Nick Ring.
After an amazing undefeated streak to kick off his career, the TUF alum has lost two out of his last three, including decision losses to Chris Camozzi and Tim Boetsch. While the 34-year-old middleweight is certainly skilled, at his age another loss could lead to a cut by the promotion.
Considering Ring's versatile skill set, a potential battle with Belcher would be a great fight to determine which Octagon veteran deserves to stay in the UFC.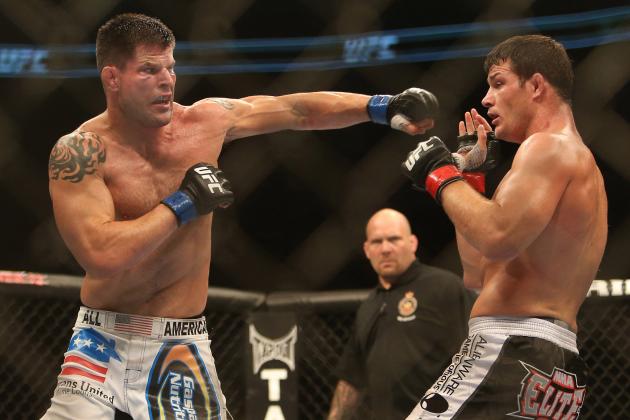 Tom Szczerbowski-USA TODAY Sports

Out of all of Belcher's potential matchups, no fight makes more sense than a battle with Brian Stann.
The Marine hero and ex-WEC champ has been on a bit of a skid as of late, going 1-3 in his last four fights, including a KO loss to Wanderlei Silva and a submission defeat to Chael Sonnen.
While Stann has been able to beat a few top middleweights, he's failed to take out any of the division's upper-echelon opponents. For both Stann and Belcher, they need big wins over a well-known name in order to stay relevant at 185.
A potential battle between Stann and Belcher would be a great stylistic matchup and make for fireworks, since both men would be potentially fighting for their jobs.
Be sure to like me on Facebook or follow @MattchidaMMA