Manchester City Transfer Guide: What Mancini Needs and Who He Should Target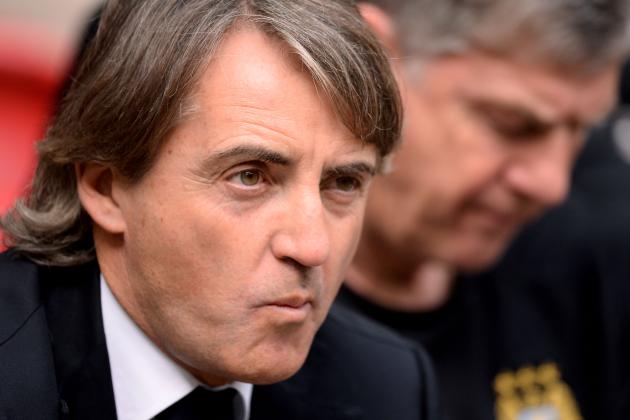 Mike Hewitt/Getty Images

Manchester City might have conceded the 2012-13 Premier League title to rivals Manchester United, but the reality is that it hasn't been that bad of a season for City.
They are in the final of the FA Cup for 2013 and have seemingly secured their place in Champions League football next season, and will come back stronger than ever to challenge United for the league title once more—something that they'll look to build on over the summer transfer window.
Backed by Sheikh Mansour, the Citizens will have money available to make plenty of moves this summer. What positions and which players they'll look to target, however, still remains very up in the air, so read on to see a Manchester City transfer guide for 2013 to see who could be coming to the Etihad this summer.
Begin Slideshow

»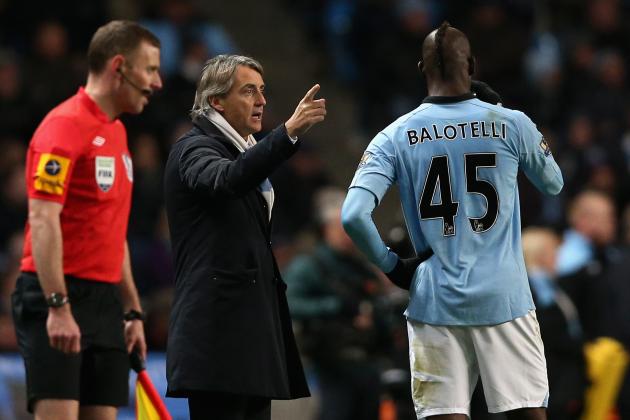 Clive Brunskill/Getty Images

Manchester City didn't have the greatest summer transfer window that they would have liked last year—missing out on a number of key targets including then Arsenal striker Robin van Persie. According to comments made Mancini this week, he put that down to the "sell first, then buy" strategy that City officials had in place—something that shouldn't be affecting them in 2013.
Here's how Mancini portrayed City's current thinking about the summer:
It's important that we work well. From now to August 30 [the close of the transfer window], we [must] work well and not like last year.

Maybe we can do better because for two years we worked well, we had our targets and we got our targets. It's not important only to work well on the pitch, it's important you start to work well. It's important not to make a mistake on new players.

We need to do everything well. We are people and we can make mistakes. No one wants to make mistakes but it can happen. It's important that we know last year we didn't work well and I hope that this year we can improve this.

We have a good relationship for this. We've talked about the squad all the time that we can talk about the future, the players...
What does this mean for City in the summer? In short, don't expect the same hesitancy and timidity that we saw last year. If the Citizens have a target in mind, which we'll get to in a minute, then expect them to be bold and aggressive in trying to land their signature for the season ahead.
They've already got money in the bank from the Mario Balotelli transfer to AC Milan, so the "sell first, buy second" strategy isn't going to be an issue this for City.
If they have a target, and want to land him, expect them to pull the trigger and potentially land that big-name player or two to win the title back from United.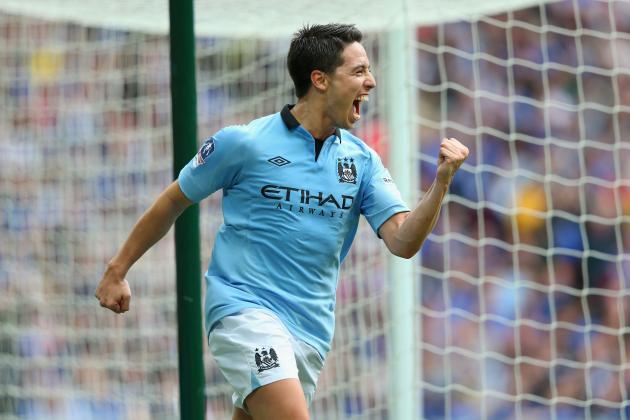 Alex Livesey/Getty Images

According to Transfermarkt, the current players have one year or less on their current deals—making them potential departures over the summer transfer window.
Richard Wright, GK—35 years old, contract up in summer of 2013
Joleon Lescott, DEF—30 years old, contract up in summer of 2014
Kolo Toure, DEF—32 years old, contract up in summer of 2013
Maicon, DEF—31 years old, contract up in summer of 2014
Gareth Barry, MID—32 years old, contract up in summer of 2014
Carlos Tevez, ST—29 years old, contract up in summer of 2014
While not all of those players on the list will depart—at least not without a new player to replace them in the squad—these are the players to keep an eye on this summer. City will be wanting to put together new contracts as soon as possible to keep the guys that they want, or if they can't, they'll look to sell them to ensure that they still make some money off them.
Also interesting to note with City's squad breakdown is the number of players whose contract expire in 2015. Over a third of the team—including some very big names—see their current deals expire then, which could mean we see some interest in those players as well.
Currently, City have three GK's, nine DEF's, eight MID's and four ST's.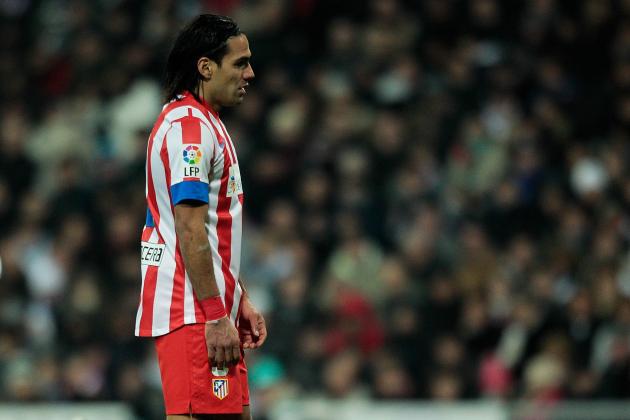 Gonzalo Arroyo Moreno/Getty Images

Going back to our first slide here, City's shift in transfer ideology means that we could be looking at some big summer deals for the 2012 English champions.
Let's take a look at some of the biggest deals that City are rumored to be interested in at the moment, and which players we could see coming and going from the Etihad in 2013. Whilst it's not physically possible to keep an eye on all of the rumors, these are the names to be looking out for this summer.
Players IN to Manchester City
Players OUT of Manchester City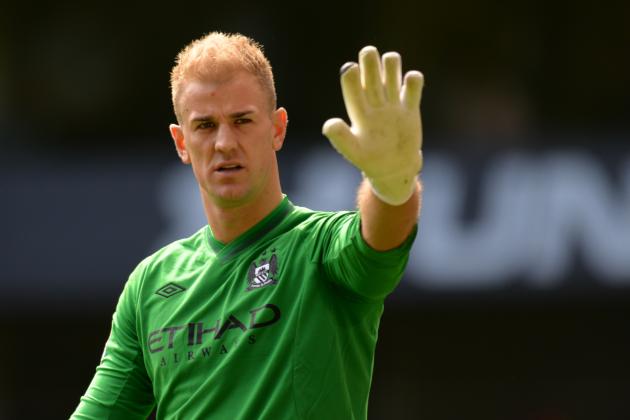 Shaun Botterill/Getty Images

Goalkeeper—Difficult to say here, but you'd have to think that City are fine at the back. Joe Hart has been poor at times this year, but he's still proven himself to be a world-class international goalkeeper at times also, and a few bad mistakes do not undo all the hard work he's done previously. Pantillmon is a good replacement when needed, but with Wright's contract up, City may bring in another young backup, given that both goalkeepers are 26 and they don't have any young talent.
Defense—Much of this will center around what City do on their end, that is, if they sell guys like Lescott, Clichy and Toure, who have been rumored to be leaving the club. If they do, expect City to bring some new talent in, but I can't quite see a deal happening here. City's back line has seemingly finally figured itself out, and if they can stay healthy, then they have enough depth to be competitive there. Maybe a fringe player or two arrives, but I can't see anything substantial happening here.
Midfield—City have a lot of talent in midfield in 2013, but not a lot to show for it. Jack Rodwell isn't Jack Wilshere, and they don't have anyone outside of Yaya Toure who is capable of playing as a legitimate playmaker or even a No. 10 when needed. So perhaps we could well see a move from the Citizens for a player like Santi Cazorla, Isco or even Juan Mata—just to boost their midfield and attack a little bit more. More than enough depth through the middle of the pitch.
Attack—Again, this will depend on their plans to sell, but I think we'll see a big-name player arrive here. The Tevez-Aguero duo didn't work this year and Edin Dzeko is hit-and-miss off the bench, meaning that they need another big name to partner the duo. Cavani is the biggest name that makes sense here, especially if Tevez does end up leaving the Etihad. That would Aguero a partner on the field to play off, and not force their midfield to lose some of it's attacking drive at the same time.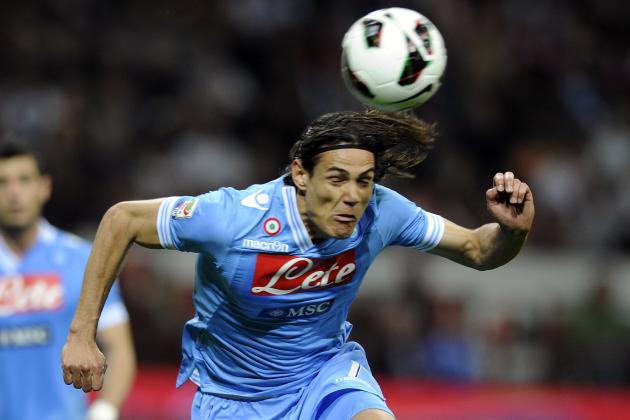 Claudio Villa/Getty Images

We'll conclude this little transfer snapshot with three deals to watch out for with Manchester City—a player they should buy, a player they should wait on, and a player that they'll sell. Read on to see the breakdown and analysis as to which players fill those respective roles and why.
BUY—Edinson Cavani, Napoli, ST
Essentially, Aguero needs some more help at the top of the attack. He hasn't gotten it this year through Tevez, whose off-field actions haven't been incredibly helpful for the club, and whilst he's still brilliant at times, the reality is that he is second in the depth chart behind Aguero.
Dzeko is very hit-and-miss sometimes, and City know that they need to have another world-class striker in their squad if they're going to compete in England and Europe next year.
The European factor will be particularly big here, and I think that's why we'll see a move for Cavani. City have been interested in him for a long time, and money isn't the issue. Napoli will not want to sell their main man, but they won't be able to say no to to the money thrown at them by Mancini, and they'll end up parting ways with the star striker over the summer transfer window.
HOLD—Isco, Malaga, CAM
City have been linked with Isco for some time now, and whilst he does definitely fill a need at the English club, it's tough to see whether this deal will end up transpiring in the summer.
Malaga don't have Champions League football to offer their stars after being suspended from the competition for the next few seasons. And whilst that might not seem like a big deal, the fact we've already seen the likes of Santi Cazorla and Nacho Monreal choose English football (and Champions League football) over the Spanish giants suggests that Malaga are powerless to stop big deals.
Isco may have signed a new deal at the club, but that contract does include a release clause of €35 million (per FIFA.com). If City want Isco, they'll have no trouble hitting that release clause and forcing Malaga to sell him this summer, but I think they'll hold off on this one for the time being.
I think it'll end up happening—just because City will want to win English and European titles in 2013—but this isn't their priority. Look for this to be a deal that could happen over the final weeks this year.
SELL—Carlos Tevez, Manchester City, ST
I've made no secrets before about the fact that I think Tevez should go this summer. I don't think he helps Aguero and Toure like he did last year, and I don't think he's a needed player if Cavani or Isco arrive in the summer—which I believe one, if not both, will.
Tevez is already down to the final year of his contract at the club, and has reportedly refused to sign a new deal. He is a public relations nightmare off the field, and with a less-than friendly relationship with Roberto Mancini at times in his career, I'm not sure that City will feel the need to keep him in 2013.
City won't sell without a big offer, so Tevez's transfer away from the club does depend on another club seeing the need to cough up big money for the Argentinian.
But if they do, expect City to pull the trigger here. Isco or Cavani are both great upgrades on Tevez, and they would allow for much greater success in 2013 than we saw from Manchester City this year.
Hit me up on Twitter for more sports goodness: Follow @dantalintyre