Initial Post-Draft Depth Chart for the Tennessee Titans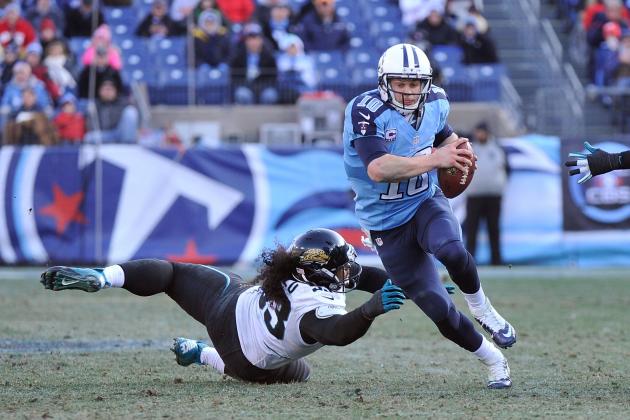 Frederick Breedon/Getty Images
Jake's going to be running the show in 2013.
After a long and stressful draft weekend, it's nice to take a moment to reflect. There, that was nice.
The Tennessee Titans made a lot of move this offseason and added eight more via the draft. It's time to look at the roster and determine the pecking order heading into minicamps. In order to improve from 2012's 6-10 record, the coaching staff needs to put the right players on the field.
Let's see where the Titans are lined up after the draft.
Begin Slideshow

»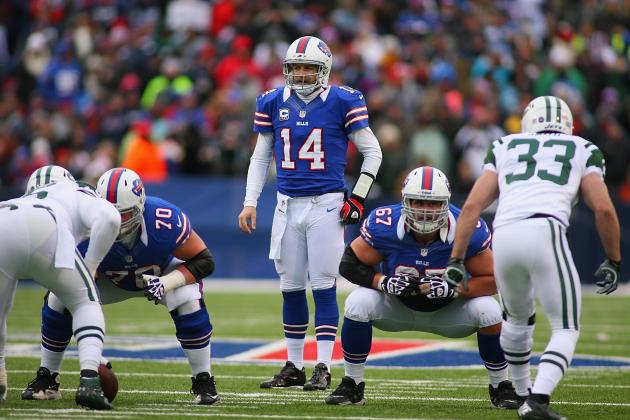 Rick Stewart/Getty Images
The Titans signed Fitzpatrick to back up Jake Locker.
Projected Depth Chart: Jake Locker, Ryan Fitzpatrick, Rusty Smith, Nathan Enderle
Jake Locker gets an entire offseason as the team's starting quarterback. He's still recovering from shoulder surgery and won't be able to take a hit until training camp. How he performs in 2013 is critical to the team's success.
Ryan Fitzpatrick went from starter in Buffalo to backup in Nashville. He has 67 career starts, but he's not going to threaten Locker for the starting job. With Locker's injury history, it's good to have a capable backup on the team who doesn't have Matt Hasselbeck's $7 million cap number.
Rusty Smith will be the longest-tenured third-string quarterback in the NFL. Since a disastrous start in his rookie year, he's been a safe clipboard holder.
Nathan Enderle is a camp arm. The former fifth-round pick of the Chicago Bears hasn't been on an NFL roster since 2011.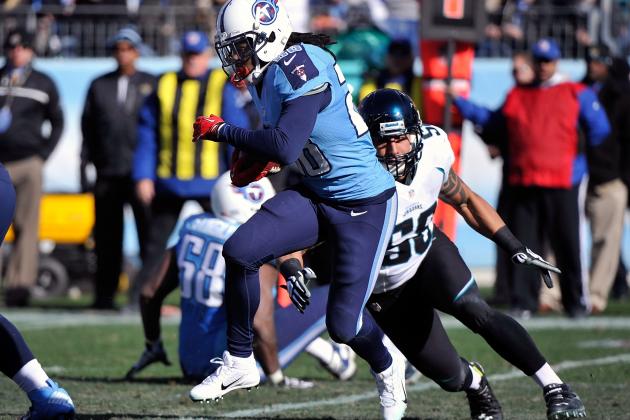 Frederick Breedon/Getty Images
Chris Johnson has some new offensive line friends to work with.
Projected Depth Chart: Chris Johnson, Shonn Greene, Jamie Harper, Darius Reynaud, Stefphon Jefferson, Quinn Johnson (fullback)
Chris Johnson's still the main guy. In 2012, he had the fewest touches of his career since his rookie year, when he split carries with LenDale White. The workload will probably be similar in 2013, but it's up to the new offensive line and the team's ability to stay competitive.
Shonn Greene got a lot of money to be a reliable backup running back. He will be the short-yardage and goal-line back.
Jamie Harper hasn't shown much in his two years in the league. The team opted not to re-sign Javon Ringer but didn't feel comfortable with him in the primary backup role.
Stefphon Jefferson was very productive at Nevada last year with almost 400 touches and more than 2,000 yards of total offense. He could win the RB3 job.
Darius Reynaud is listed as a running back but will make the team based on his special teams prowess. He had three return touchdowns last year.
Quinn Johnson is the team's rarely used fullback.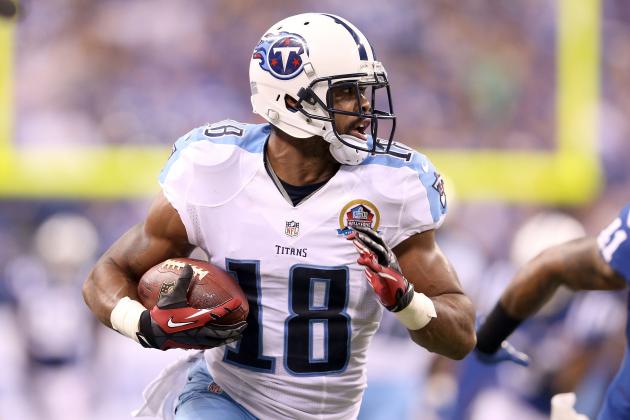 Andy Lyons/Getty Images
Kenny Britt's in the final year of his rookie contract.
Projected Depth Chart: Kenny Britt, Kendall Wright, Nate Washington, Justin Hunter, Damian Williams, Lavelle Hawkins, Kevin Walter, Michael Preston, Marc Mariani
Kenny Britt will start. He's looking for his first 50-catch and 800-plus-yard season as a wide receiver. He's more than 18 months recovered from his ACL tear and needs to put together his first 16-game season to ensure that he strikes it rich in free agency next offseason.
Kendall Wright led the team in receptions last year, but they were mostly slants and screens. Wright is capable of more downfield work and will get those high-value targets in 2013.
Nate Washington was on the trade market when the team made a push for Danny Amendola. He's owed almost $10 million in the next two years and could be cut.
Justin Hunter's the rookie phenom who the team selected in the second round. He'll start the season backing up Kenny Britt.
Damian Williams looked good in moments during his second season when Britt was injured. He barely saw the field last season. He's in the last year of his rookie contract.
Lavelle Hawkins set a career high with 47 receptions in 2011. In 2012, he had five. He's a candidate for release.
Kevin Walter signed with the team after seven years with the Houston Texans. He should be the final wideout to make the team.
Michael Preston saw a little action last year but is unlikely to make the final roster.
Marc Mariani broke his leg during the preseason. He's going to have to take the returner job back from Darius Reynaud to make the final roster.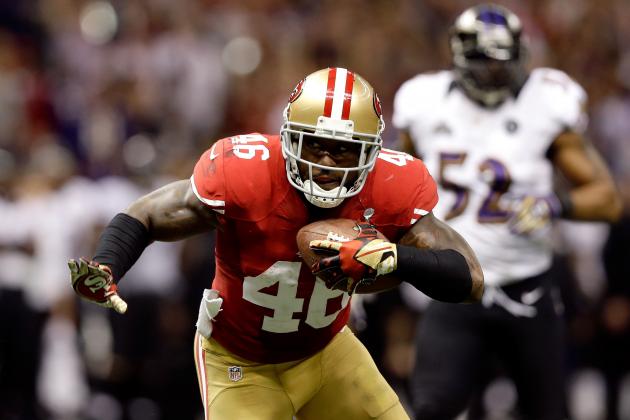 Ezra Shaw/Getty Images
Delanie Walker got a big contract with the Titans.
Projected depth chart: Delanie Walker, Craig Stevens, Taylor Thompson, Jack Doyle
Delanie Walker signed a four-year contract with the Titans after leaving the San Francisco 49ers. He never was much of a receiver with the 49ers, with a season high of 29. His value is as a hybrid player who can block and line up wide.
Craig Stevens signed a somewhat surprising contract extension last year. Last year, he set a career high with 23 catches, but his blocking was lackluster.
Taylor Thompson was the surprise draft pick who made the switch from college defensive end to pro tight end. His main contributions were on special teams. He'll be more involved this year and, unlike Jared Cook, won't tell the defense that the play is automatically a pass when he is on the field.
Jack Doyle is an undrafted free agent from Western Kentucky who could make the practice squad.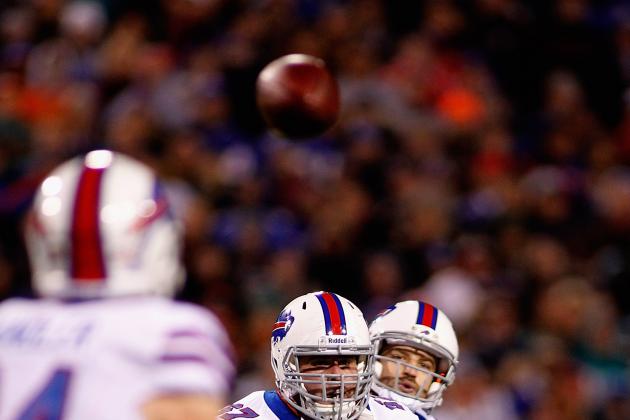 Rick Stewart/Getty Images
Levitre is the crown jewel of the free-agency crop.
Projected starting lineup: Michael Roos, Andy Levitre, Fernando Velasco, Chance Warmack, David Stewart
Projected backups: Byron Stingily, Mike Otto, Chris Spencer, Rob Turner, Eugene Amano, Brian Schwenke, Kevin Matthews
Michael Roos and David Stewart are the bookends. Stewart should be fine coming off a broken leg.
Andy Levitre got the big bucks to be the team's left guard. Chance Warmack was the first-round stud who will solidify the right guard spot. Fernando Velasco won the starting center gig last year.
Byron Stingly is in his third year and may need to beat out veteran Mike Otto to win a roster spot.
Otto started in place of an injured Stewart last year.
Chris Spencer and Rob Turner were veterans brought in to solidify the line. Eugene Amano was the team's starting center before an injury ended his season. He's likely to be cut. Kevin Matthews is Bruce's son and has been on the roster for three years with minimal playing time.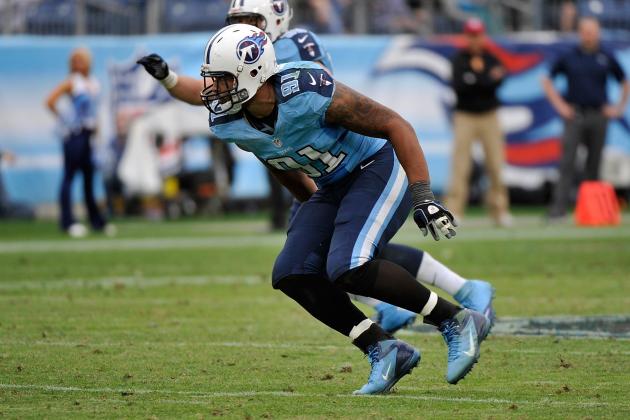 Frederick Breedon/Getty Images
Morgan made big strides last year.
Projected starters: Derrick Morgan, Jurrell Casey, Sammie Hill, Kamerion Wimbley
Projected backups: Scott Solomon, Lavar Edwards, Karl Klug, Mike Martin, Ropati Pitoitua, Zach Clayton, DaJohn Harris
Derrick Morgan and Kamerion Wimbley played a ton of snaps last year. Rookie Lavar Edwards and second-year player Scott Solomon will see a lot of plays as well.
Jurrell Casey had a solid second year and will start. Sammie Hill was brought over from the Detroit Lions and will play a lot. Mike Martin is last year's third-round pick who will play a lot of obvious run downs. Ropati Pitoitua came over from the Kansas City Chiefs and can play tackle or end. Zach Clayton and DaJohn Harris might not make the final roster.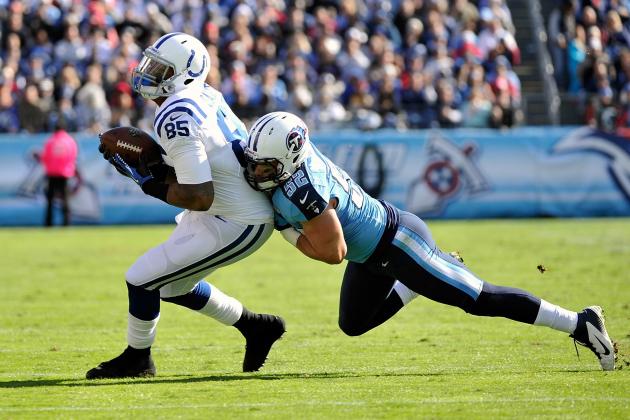 Frederick Breedon/Getty Images
McCarthy must start 16 games this year.
Projected starters: Akeem Ayers, Colin McCarthy, Zach Brown
Projected backups: Zaviar Gooden, Moise Fokou, Patrick Bailey, Tim Shaw, Tom Wort
Akeem Ayers and Zach Brown will start on the outside. Ayers will play some DE on third downs.
Colin McCarthy is a defensive playmaker when he's in the lineup. He missed nine games last year.
Zaviar Gooden is a speed demon who will back up Ayers and Brown. Fokou was signed to back up McCarthy. Tim Shaw and Patrick Bailey are special teams standouts. Tom Wort is an undrafted free agent.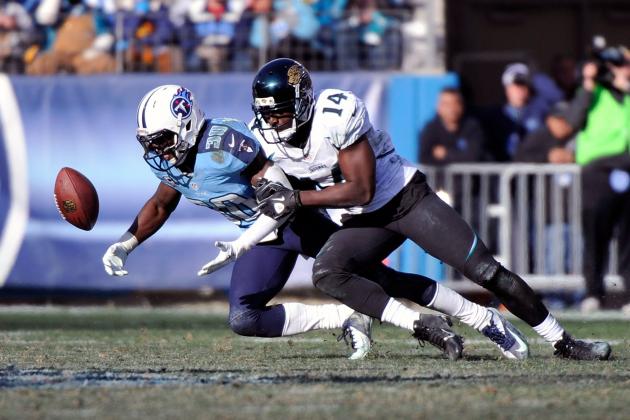 Frederick Breedon/Getty Images
McCourty came into his own in his first year as the man.
Projected starters: Jason McCourty, Alterraun Verner
Projected backups: Coty Sensabaugh, Tommie Campbell, Blidi Wreh-Wilson, Khalid Wooten
Jason McCourty started to earn the huge contract extension the team gave him prior to the 2012 season. Alterraun Verner is in the final year of his rookie deal. He needs to be more consistent and create turnovers.
Second-year player Coty Sensabaugh moved into the nickel role last year. Tommie Campbell has been great on special teams but hasn't gotten much of a chance to play on defense. Blidi Breh-Wilson and Khalid Wooten are rookies with the talent to play outside but can compete for the nickel role.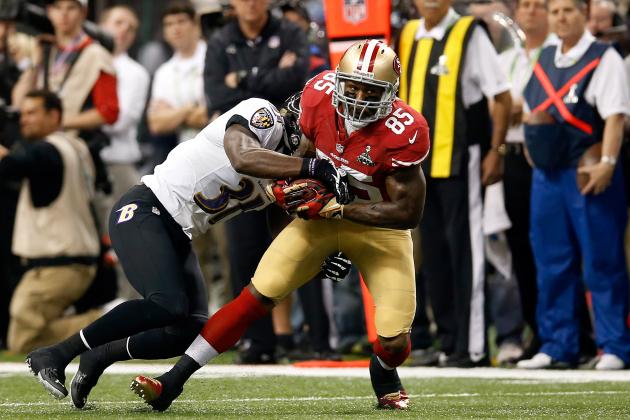 Chris Graythen/Getty Images
Pollard won a ring last year.
Projected starters: Michael Griffin, Bernard Pollard
Projected backups: George Wilson, Markelle Martin, Daimion Stafford, Jawanza Starling, Robert Johnson
Michael Griffin got the huge contract last offseason and didn't do much to earn it. If the team keeps him in a free safety role, he should be able to show off his athleticism. Bernard Pollard was set free by the Baltimore Ravens and will start at strong safety. George Wilson will get a good amount of playing time. Markelle Martin didn't play as a rookie and is on the roster bubble, as is rookie Daimion Stafford. Robert Johnson hasn't showed much in his two season with the team. Jawanza Starling is an undrafted rookie.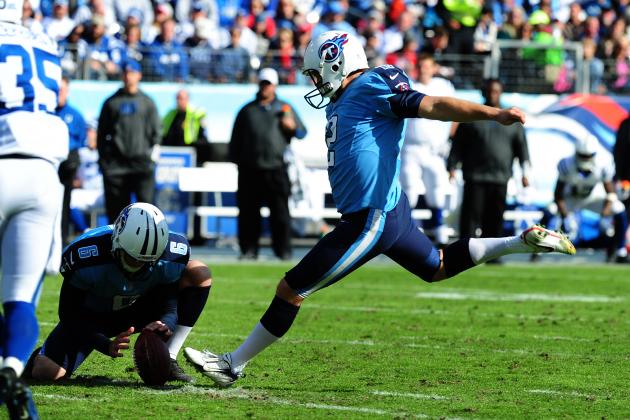 Scott Cunningham/Getty Images
Bironas signed a two-year extension.
Projected players: Rob Bironas, Brett Kern, Beau Brinkley
Rob Bironas signed a two-year extension and could become the all-time leading scorer in franchise history.
Brett Kern had his best season as a pro last year.
Beau Brinkley earned the long snapper role as a rookie and should keep the job for years.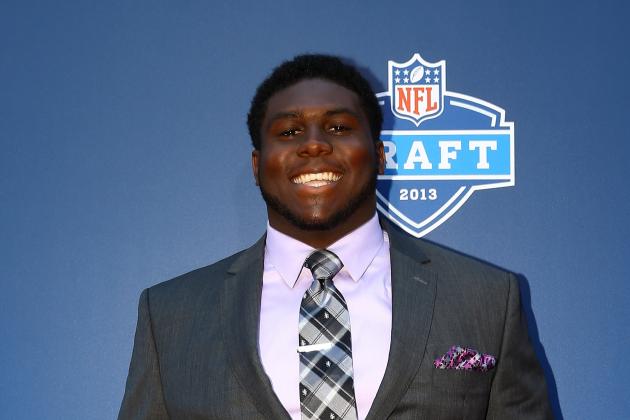 Al Bello/Getty Images
Chance Warmack brings hope to the franchise.
53-man projected roster:
QB: Jake Locker, Ryan Fitzpatrick, Rusty Smith
RB: Chris Johnson, Shonn Greene, Jamie Harper, Darius Reynaud, Quinn Johnson (fullback)
WR: Kenny Britt, Kendall Wright, Nate Washington, Justin Hunter, Damian Williams, Kevin Walter
TE: Delanie Walker, Craig Stevens, Taylor Thompson
OL: Michael Roos, Andy Levitre, Fernando Velasco, Chance Warmack, David Stewart, Byron Stingily, Rob Turner, Brian Schwenke
DL: Derrick Morgan, Jurrell Casey, Sammie Hill, Kamerion Wimbley, Scott Solomon, Lavar Edwards, Karl Klug, Mike Martin, Ropati Pitoitua
LB: Akeem Ayers, Colin McCarthy, Zach Brown, Zaviar Gooden, Moise Fokou, Patrick Bailey
CB: Jason McCourty, Alterraun Verner, Coty Sensabaugh, Tommie Campbell, Blidi Wreh-Wilson, Khalid Wooten
S: Michael Griffin, Bernard Pollard, George Wilson, Markelle Martin
K: Rob Bironas
P: Brett Kern
LS: Beau Brinkley