Rating the Liverpool Players Against Newcastle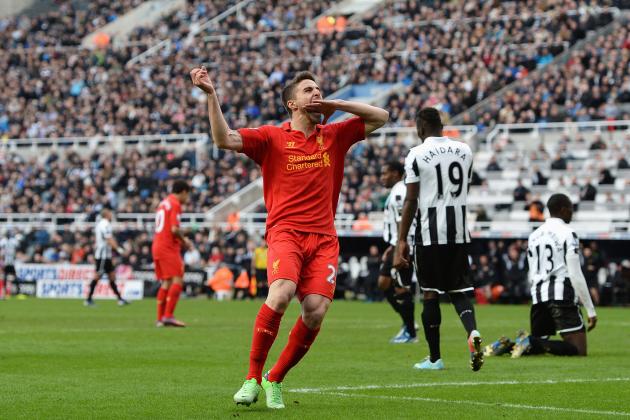 Gareth Copley/Getty Images

How easy was that?
Liverpool completely demolished Newcastle United at St James' Park on Saturday, winning 6-0 to prove that there is life at the club aside from the banned Luis Suarez.
Goals from Daniel Agger and Jordan Henderson gave the Reds an early 2-0 lead, before the excellent Daniel Sturridge made it three early in the second half.
Sturridge soon made it four from Henderson's pass, with substitute Fabio Borini and Henderson again putting the gloss on arguably, and ironically given the lack of Suarez, Liverpool's best display under Brendan Rodgers.
Here are the ratings for the Liverpool players:
Begin Slideshow

»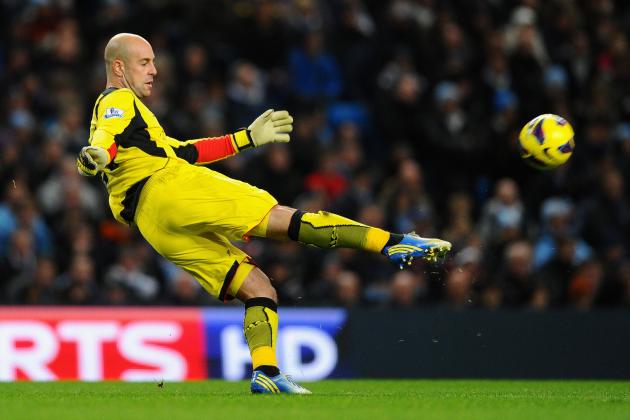 Laurence Griffiths/Getty Images

He didn't have much to do, did he?
Reina wasn't really required to make a save and so it's pretty difficult to give him a meaningful rating. He did marshal his defence well, though, so he deserves recognition for that.
Rating: 6/10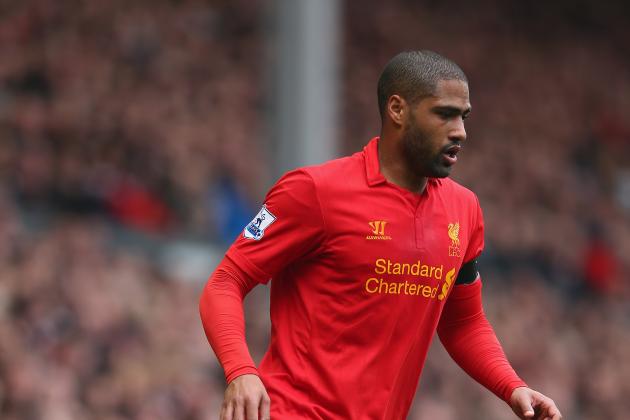 Alex Livesey/Getty Images

Johnson got involved in a couple of needless altercations, but other than that, this was another sound display from one of Liverpool's players of the year.
Attack, defence, he's always there, and Liverpool have to hope that he's around for a lot longer.
Rating: 7/10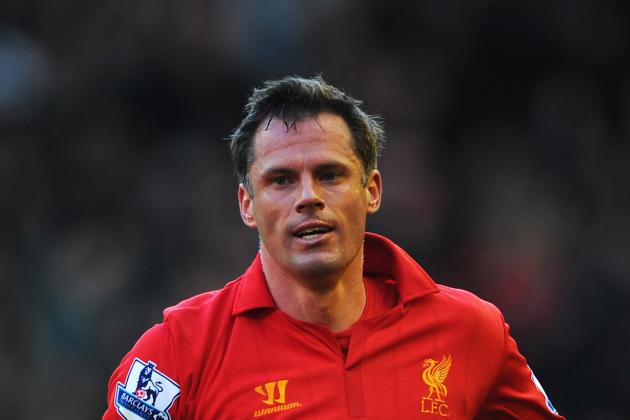 Michael Regan/Getty Images

The veteran now only has three games left on the clock before he retires, but you wouldn't have thought it given the comfort he showed here.
Papiss Cisse may have escaped from Carragher's pocket by now, and if he has, it's the Senegalese's first moment of freedom all day.
Rating: 7/10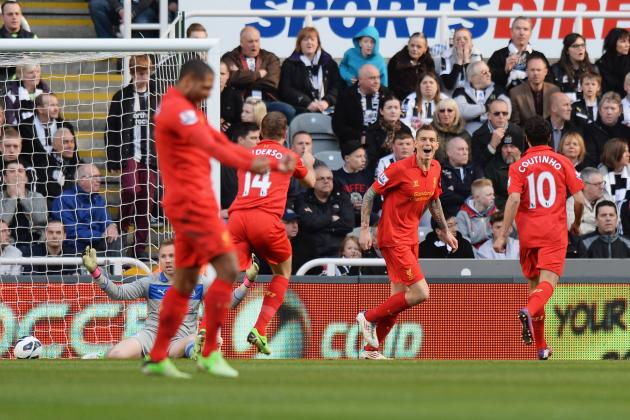 Gareth Copley/Getty Images

Scoring early is so important to this Liverpool team, and Agger provided it just three minutes in on Tyneside.
The Dane's goal was the catalyst for Liverpool's comfortable afternoon, and after that he marshalled Liverpool's defence impressively as the Reds saw off any form of threat from the hosts.
Rating: 7/10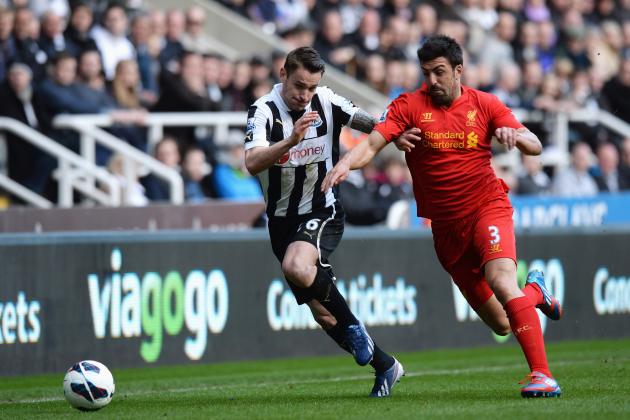 Gareth Copley/Getty Images

Back at his former club, Enrique did nothing wrong back in front of former friends.
The Spaniard was strong and supportive of the attack at St James'. He also kept whoever came down his flank in check, and deserves the credit even though those in front him took much more praise.
Rating: 7/10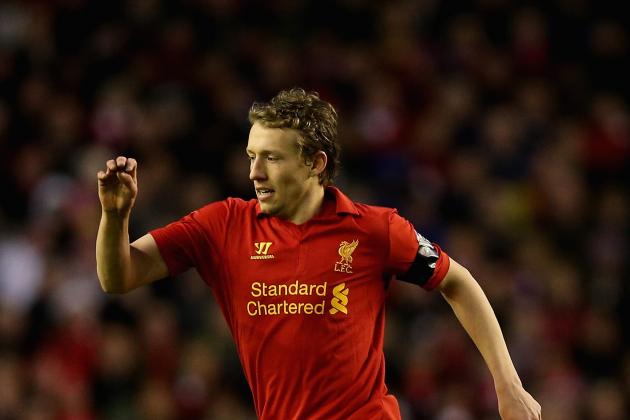 Clive Brunskill/Getty Images

Always the first into every tackle that needed to be made, this was an impressive display from Lucas.
The Brazilian got to grips with the likes of Moussa Sissoko and Yohan Cabaye on a comfortable afternoon which will have reminded many fans of his performances before he picked up the injuries which have so wrecked his Reds career.
Rating: 8/10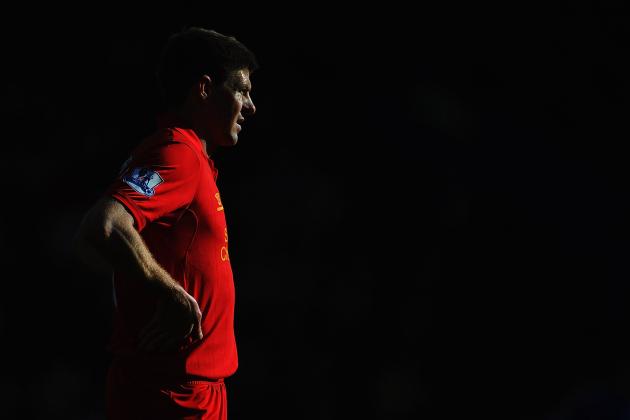 Michael Regan/Getty Images

His record of playing every minute of every league game this season may have come to an end, but Gerrard was nonetheless impressive.
His superb pass for Henderson provided the intro to Liverpool's fourth goal, but the skipper was so much more than that on an afternoon during which he and his teammates impressed.
Rating: 8/10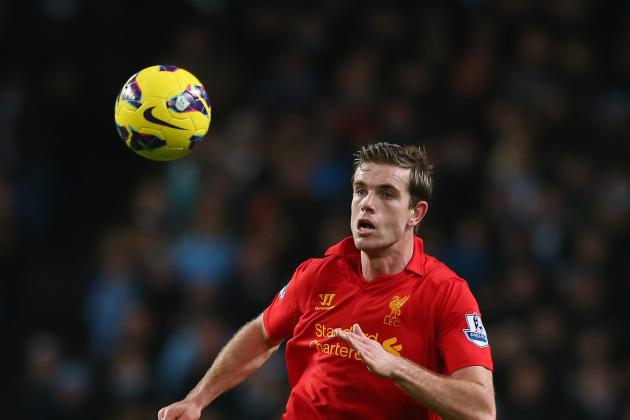 Alex Livesey/Getty Images

Yet another impressive display from Henderson, who this time added two goals to his performance to further garnish what has been excellent progress.
The goals will add to the gravitas and the hope that the youngster can keep up this level of performance consistently, and the signs are that he'll make a good go of that.
Rating: 9/10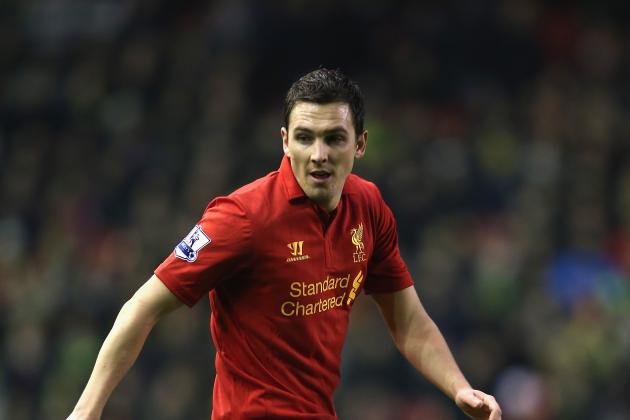 Mark Thompson/Getty Images

He set up Fabio Borini's goal, but other than that, he didn't do much else—to the naked eye, anyway.
His movement did often cause Newcastle problems and he was there and thereabouts in most of the attacking moves. Downing remains an important player for the Reds.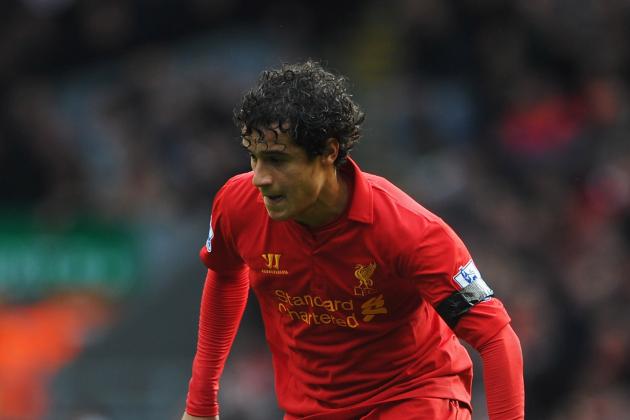 Michael Regan/Getty Images

All that was missing was a goal. Coutinho was absolutely fantastic at St James' on Saturday.
The Brazilian's incisive passing, as well as his willingness to both get and own the ball, was a joy to watch, and more than anyone else, he set the tone for a wonderful Liverpool day.
Rating: 10/10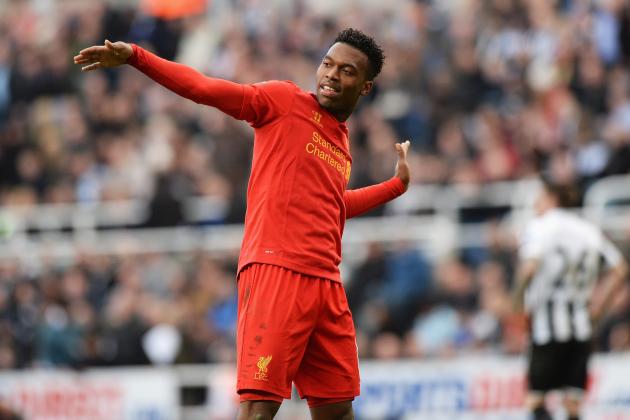 Gareth Copley/Getty Images

Two goals and a return to dancing form for the excellent Sturridge, whose movement and sharpness was a key aspect of Liverpool's day.
Without Suarez up top with him, Sturridge took responsibility and was excellent all afternoon, showing an unselfishness for Henderson's first goal and then a ruthless streak for his two.
Rating: 9/10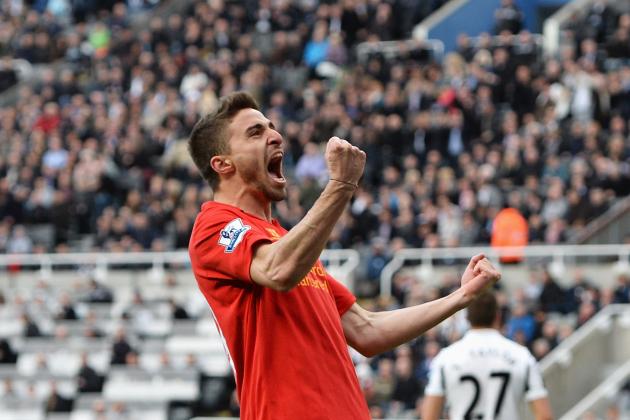 Gareth Copley/Getty Images

Fabio Borini: A welcome return to action for the Italian, who celebrated by scoring a goal just seconds after coming onto the pitch.
Hopefully the forward has more luck for both the rest of this and next season.
Suso and Jonjo Shelvey: Late appearances for two players who were more heavily involved during the early days of this frantic Liverpool season.
Then as now, they did nothing wrong.