Projecting the 2013 Impact for Each Green Bay Packers Selection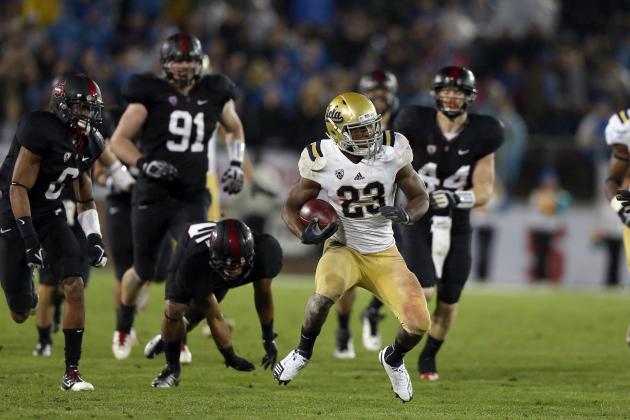 Ezra Shaw/Getty Images

The 2013 NFL draft has come and gone and there's only one question left to be answered: "How does this group help the Green Bay Packers win Super Bowl XLVIII?"
The answer won't truly be known until the season is underway, but on paper the 2013 Packers draft class looks to be one of GM Ted Thompson's best. He immediately helped the team's poor pass rush with DE Datone Jones and boosted the running game with not one but TWO potential star rookies.
While most assume starters are only taken in the first two rounds or so, Thompson views it differently and his draft class this year shows it. There is a scenario out there where all 11 picks could see playing time.
Here is the 2013 Packers draft class and each prospect's potential impact for the team in 2013.
Begin Slideshow

»
Doug Pensinger/Getty Images

The Packers needed immediate defensive line help and they got it when Jones fell to them in the first round at 26.
Green Bay's defense, particularly its pass rush, has not been the same since the team lost Cullen Jenkins following the 2010 season. Jones is two inches taller but around 20 pounds lighter than Jenkins, but he has that strong burst and initial push the Packers need.
During his introductory conference call following his selection, Jones made it clear he wants to be as dominant as Reggie White and that should warm the hearts of Packers fans. While putting such high expectations on himself is a little crazy, it's a good sign that Jones has the work ethic to succeed in the NFL.
For his rookie season, expect Jones to start beside B.J. Raji as a defensive end. He will probably move inside in nickel and dime packages. Anything more than five or six sacks would be a success for Jones, but the real number to watch will be the sack totals of the linebackers not named Clay Matthews.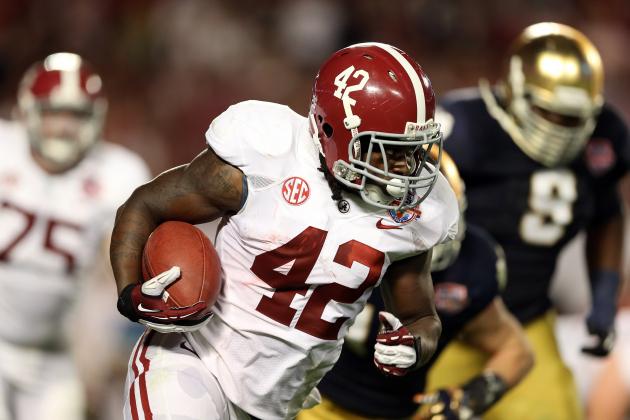 Streeter Lecka/Getty Images

Green Bay had a dire need at running back and it not only got one, but two of the best running backs in the draft.
Lacy fell right into the Packers' lap after they traded down in the second round. He was projected by many to go as early as the middle of the first round, so Green Bay got excellent value for Lacy. With an anemic running game, his selection sends the signal the Packers are finally serious about adding a running game to their already high-octane offense.
As 2013 starts, Lacy will be the favorite to be the starter ahead of DuJuan Harris and Johnathan Franklin (more on him later). His draft stock took a hit due to injury, so a healthy season out of Lacy with over 1,000 yards gained and eight or nine touchdowns would be a success.
The Packers are still going to like to throw the ball, but a thousand-yard back would take so much pressure off Aaron Rodgers. A Green Bay offense than can shred you both in the air and on the ground is a terrifying prospect for the rest of the NFL.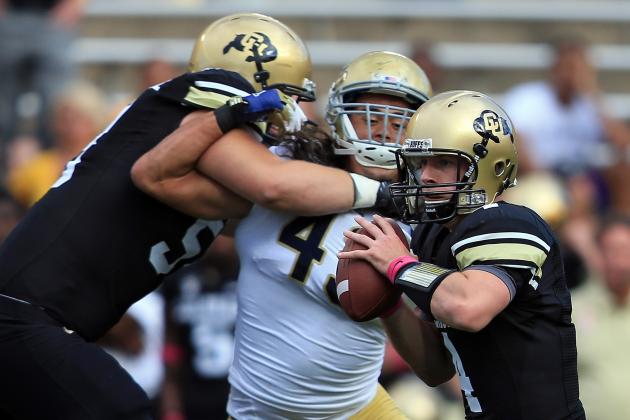 Doug Pensinger/Getty Images

During an otherwise miserable 2012 for the Colorado football program, Bakhtiari was one of the bright spots.
The Packers needed help at the tackle position with Bryan Bulaga recovering from a hip injury and Marshall Newhouse looking more and more like a backup and not a starter. Green Bay probably wasn't going to get an immediate starter in the fourth round, but it hoped to get someone that could push Newhouse if not replace him later on.
The Packers got that in Bakhtiari. He probably won't start this season, but he could push Newhouse later in 2013 and could contend for the job in 2014. When you also consider that he could also let Bulaga move back to his natural left tackle position, you have to like this pick long term.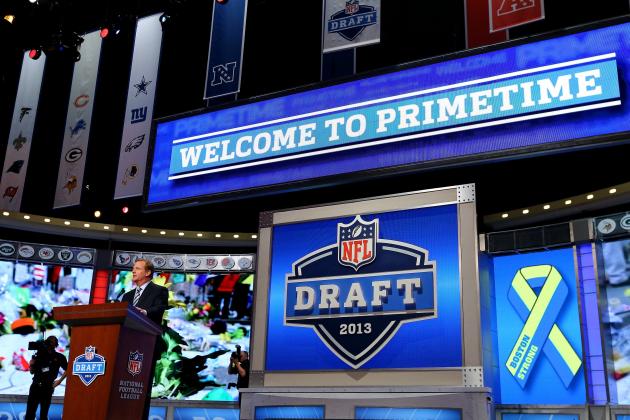 Al Bello/Getty Images

The Packers were obviously serious about improving their tackle position since they selected another offensive lineman 13 picks after Bakhtiari.
Much like the selection before him, Tretter seems to be more of a "long-term upside" kind of selection. As mentioned on the previous slide, it's obvious Newhouse isn't what Green Bay needs at the left tackle so it will be interesting to see between Bakhtiari and Tretter emerges.
Right now it appears Bakhtiari will present the biggest threat to Newhouse in 2013. Tretter may actually be more suited for the guard position with his size, so he could very well become a serviceable backup to T.J. Lang and Josh Sitton.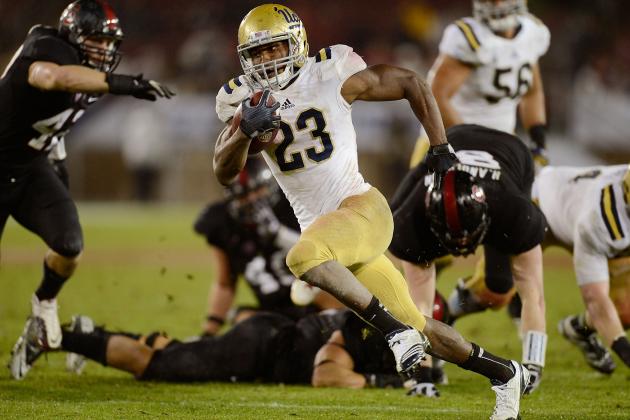 Thearon W. Henderson/Getty Images

In the surprise move of the Packers' 2013 draft, Thompson traded back into the fourth round and selected Franklin after already landing Lacy in Round 2.
It was a stunning selection: the Green Bay Packers (yes, THOSE Packers) somehow ended up with what many considered the top two running backs in the draft. The running game has pretty much gone from an Achilles' heel in 2012 to a position of strength in 2013.
Franklin is a better value than Lacy was in the second round. Many expect to see Lacy as the starting running back in 2013, but don't count Franklin out either. He's more of a speedster in Lacy and is good in the screen game.
At the very least, Franklin will become a third-down back for Green Bay. A two-headed attack of Lacy and Franklin to go along with Rodgers will be a nightmare for the NFC North.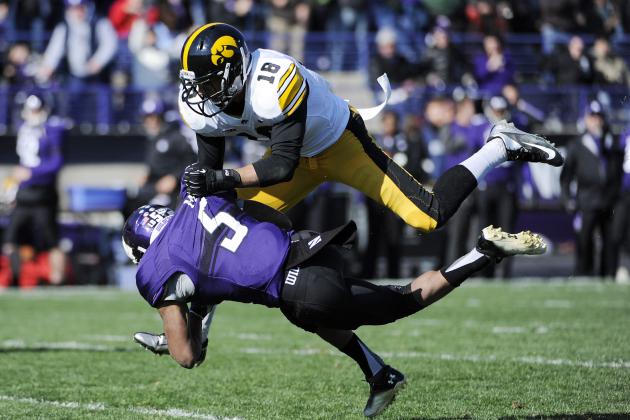 David Banks/Getty Images

Many were expecting Green Bay to take a safety during the draft, but instead it selected Hyde out of Iowa. In fact, the Packers themselves initially listed Hyde as a safety when their selection was announced before reverting him back to a cornerback.
That wasn't without merit, however. Hyde has started two games at free safety and overall is a versatile player. He was a playmaker at Iowa and should fit in nicely with a Packers defense that prides itself on forcing turnovers.
Still, the fact that he is not a true safety means Green Bay seems content to go with Morgan Burnett and Jerron McMillian at safety this year. Maybe the replacement for Nick Collins is on the roster, but this remains the biggest question mark on the defense after the draft.
Look for Hyde to serve as a backup cornerback this year while the team tries to convert him to a full-time safety.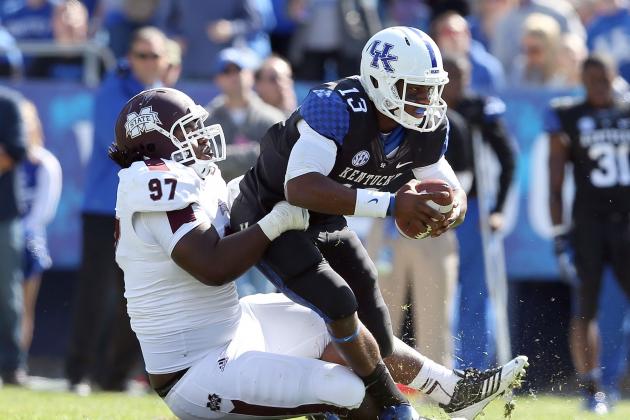 Andy Lyons/Getty Images

After getting a starter in the first round in Jones, Green Bay turned its focus to building depth along the defensive line.
That's where Boyd will most likely find himself in 2013. At 310 pounds, he's an ideal lineman in the 3-4 and could potentially be groomed to succeed the aging Ryan Pickett. The Packers also find themselves with five defensive linemen entering the final year of their contracts in 2013.
Boyd also could be a backup to Raji at nose tackle, which is useful considering how many snaps Raji has played since his rookie year in 2009.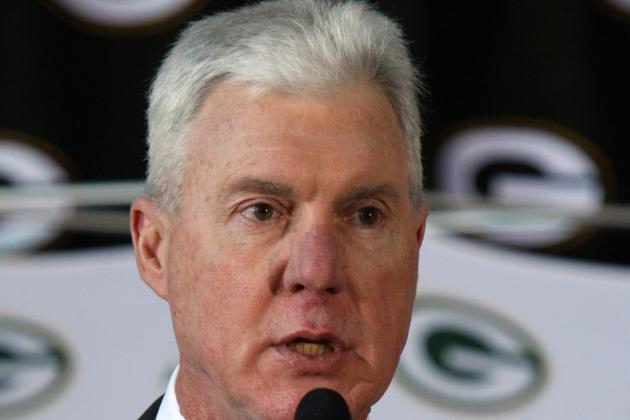 Mary Langenfeld-USA TODAY Sports

Green Bay is set as far as starters at outside linebacker with Clay Matthews and Nick Perry. The depth behind them leaves a lot to be desired, however.
The Packers drafter Palmer in the sixth round and he figures to be nothing but a backup in 2013. With Erik Walden and Frank Zombo gone, Thompson needed to hit the reset button at the position for depth and drafting Palmer is a start.
Palmer does have high upside to him and along with Dezman Moses, he should add some quality depth behind Matthews and Perry. He did lead the nation in quarterback hits last season so the potential is there for him to become a decent NFL linebacker.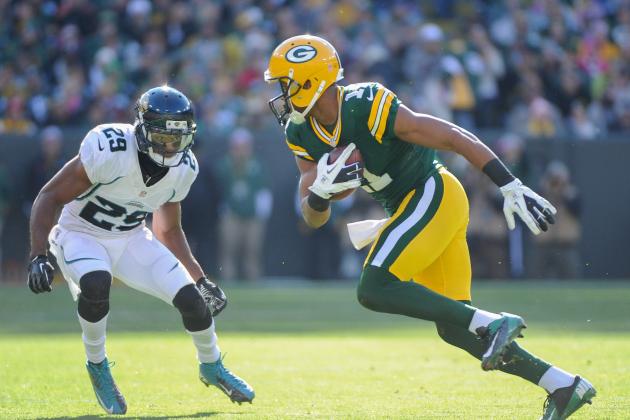 Benny Sieu-USA TODAY Sports

With the loss of Greg Jennings, the Packers were expected to address the wide receiver position at some time in the draft.
It did get addressed....in the seventh round.
Johnson has the look of a potential sleeper pick. Since he went to smaller school in Grand Valley State, it remains to be seen how he will fare in the NFL. Thanks to the depth Green Bay still has at the position, he can take his time and not have to worry about potentially starting immediately.
Combine that with Thompson's knack of finding good receivers all over the draft board and Johnson could be one to watch in training camp this season. Expect to see him in the same role Jarrett Boykin had last year.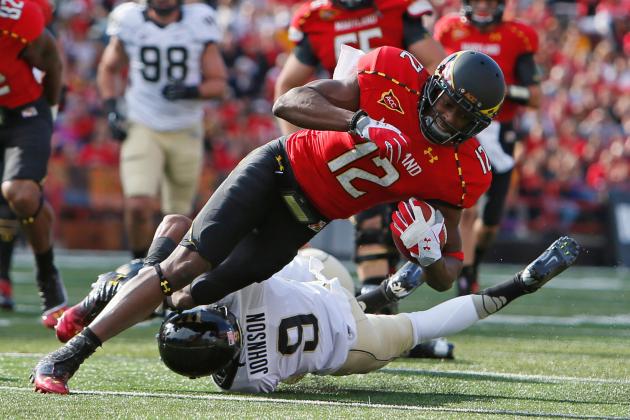 Mitch Stringer-USA TODAY Sports

Poor Dorsey. He was the diamond in what was a very rough football team.
Dorsey was a very good receiver at Maryland that was hindered by some bad quarterback play (Badgers fans will remember Danny O'Brien). Dorsey has flashed all the physical skills needed to be a successful NFL receiver, and with a near-identical height and 40 time as Johnson, the Packers may have found another solid receiver buried in the draft.
Assuming he makes the team, look for Dorsey to be, much like Johnson, mainly a depth player like Boykin was in 2012.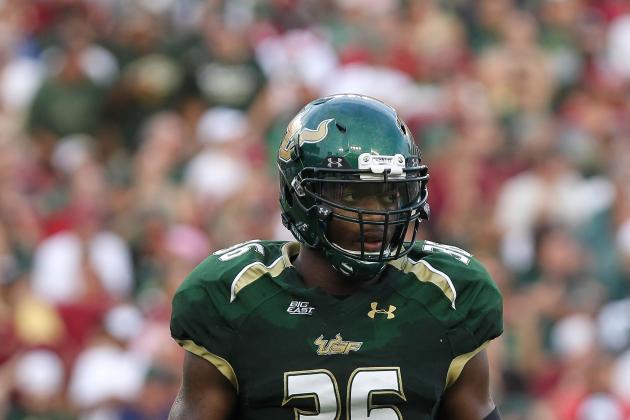 Kim Klement-USA TODAY Sports

As the "Mr. Irrelevant" of the Packers' 2013 draft class, Barrington has the benefit of low expectations.
He's listed as an outside linebacker but could very well move inside in Green Bay's 3-4 defense. With D.J. Smith now a San Diego Charger, Barrington could very well see himself take that roster spot.
Barrington may not be a starter right away, but he's a welcome addition to an inside linebacker group that leaves a lot to be desired, injuries aside. He is a versatile player and that could serve the Packers well should the injury bug rise again.
Look for him to make the team and learn behind A.J. Hawk and Brad Jones before pushing either of them in 2014.