Browns 2013 Mock Draft: Predictions for Day 3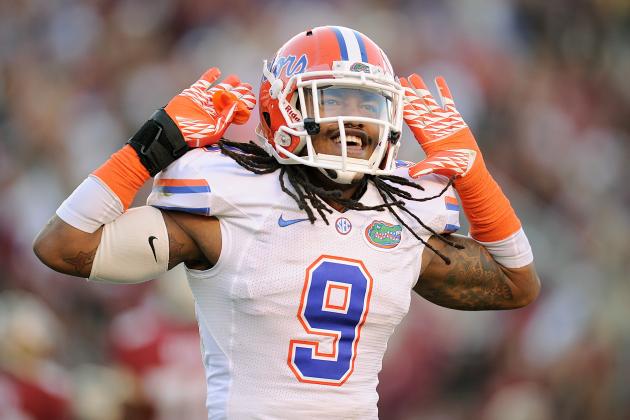 Kevin Liles-USA TODAY Sports

With the first three rounds in the books, the Cleveland Browns have done what most people expected. They've drafted a pass-rusher and a cornerback.
That leaves Cleveland in a predictable situation. The team still has some obvious needs, but its two biggest have already been addressed. As reported by the Washington Post, the Browns also solidified the wide receiver position by trading for Davone Bess.
The Browns have five picks left. They could go a number of ways with each of these selections, so it's impossible to predict Day 3 with any accuracy.
Expect one thing, though: This mock draft will not be perfect.
Begin Slideshow

»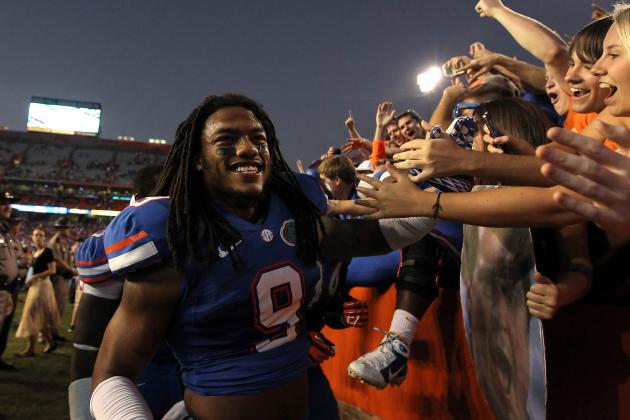 Kim Klement-USA TODAY Sports

After drafting a cornerback and pass-rusher, free safety remains as Cleveland's biggest need. T.J. Ward is a great player at strong safety, but Tashaun Gibson is currently starting next to him. That's a problem.
An athletic 6'1", 205-pounder, Josh Evans has the physical ability of a higher draft pick. Because he is fast with strong instincts, quick hips and intelligence, Evans is a logical fit at free safety, though he could also play strong safety.
Evans is a strong tackler who attacks against the run, rarely hesitating. His biggest flaw is perhaps a tendency to be too aggressive and overrun plays.
It's rare to find a starter in the fourth round. However, Evans could immediately start for Cleveland, and he could be good too.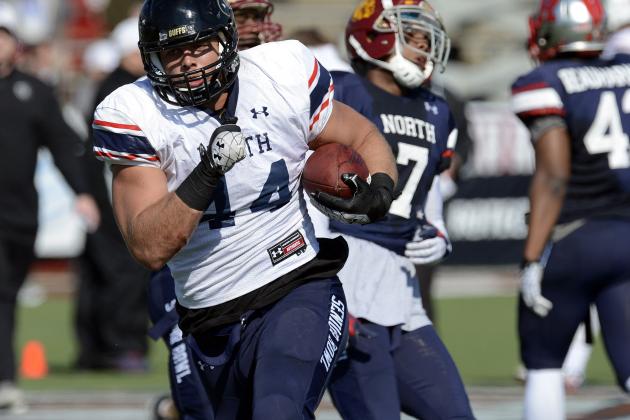 USA TODAY Sports

Rob Chudzinski loves tight ends. He played tight end, he coached tight ends and his offense features tight ends. He signed two tight ends in free agency, and he already had Jordan Cameron on the roster.
He isn't done adding tight ends.
A former defensive end, Nick Kasa is raw but undeniably talented. The 6'6", 270-pounder uses his size and strength to excel as a blocker. With improved technique and more experience, he could get even better there.
Kasa isn't just a blocker, though. He is actually quite athletic, as his 4.71 40-yard-dash time suggests. He can stretch the seem vertically, though he does need to work on his route-running.
Right now, Kasa probably isn't ready to contribute much as a receiver. In time, though, he could step in as Cleveland's No. 2 tight end. In Chudzinski's offense, that's essentially a starter.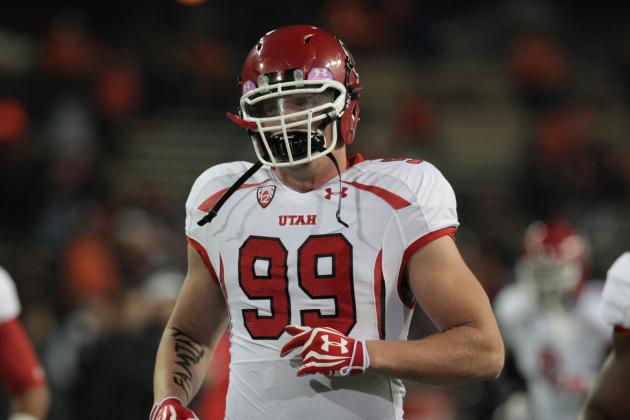 Scott Olmos-USA TODAY Sports

The Browns have made it a priority this offseason to add depth and talent in the front seven. They may not be done yet, though.
In a 3-4 defense, Joe Kruger is a bit of a man without a position. However, his natural ability still makes him an appealing option. The 6'6", 270-pounder is a great athlete with tremendous strength and power.
With 10 or 20 more pounds, Kruger could play five-technique in Ray Horton's defense. At his current weight, he could play outside linebacker. Either way, Horton is smart enough to find a use for such a talented player.
In all likelihood, Kruger would end up playing five-technique. In the short term, he would be a rotational player. In the longterm, however, he could be a starter.
Brian Spurlock-USA TODAY Sports

Cleveland's offensive line is an altogether strong unit. However, it lacks interior line depth, and the Browns wouldn't mind replacing Shawn Lauvao at right guard.
Eric Herman may not be able to start right away, but he's talented enough to in a few years. The 6'4", 320-pounder is strong—he recorded 36 bench reps of 225 pounds at the scouting combine—and fairly athletic.
Herman needs refinement, though. He would, in all likelihood, struggle as a rookie. In the seventh round, though, few players are ready for the NFL.
It's about the future. And the future for Herman has some potential.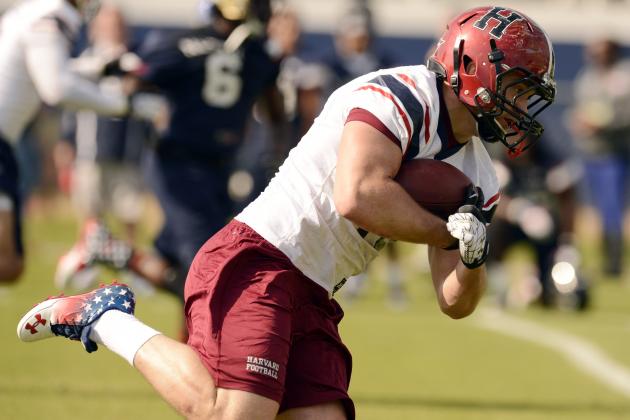 USA TODAY Sports

In addition to tight ends, Rob Chudzinski likes fullbacks. More specifically, he likes fullbacks who can run block.
Kyle Juszczyk is athletic and can catch, but he can also block. It's impossible to say with fullbacks, but the Harvard product could easily be gone by this point.
If he isn't, though, Juszczyk would be a great fit for Cleveland. The 6'1", 248-pounder is strong and capable of clearing out linebackers in the run game. Neither of the Browns' current fullbacks—Owen Marecic and Brad Smelley—can do that. In fact, Marecic can't do much of anything.
Juszczyk would immediately start for the Browns, and Chudzinski would use him to help clear running lanes for Trent Richardson. If he is so inclined, however, Chudzinski could also split Juszczyk out and use him as a receiver.
Either way, Juszczyk fits a need and would be a legitimate pick at the end of the draft.