Trout vs. Harper: Who Ya Got?
Use your ← → (arrow) keys to browse more stories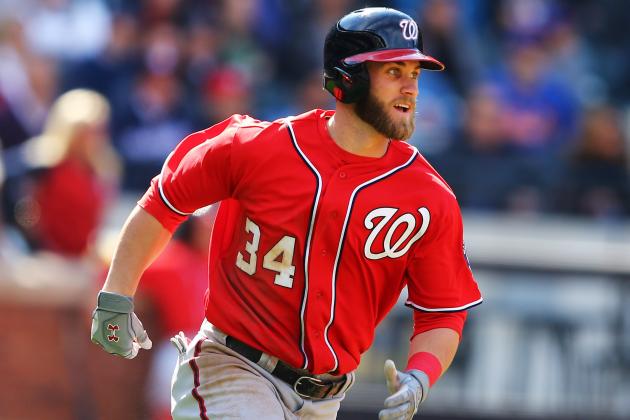 Al Bello/Getty Images

The debate began one year ago Sunday, only we didn't know it at the time. The Angels were off to a confounding, inconsistent start when Mike Trout ascended from Triple-A Salt Lake for his season debut on the afternoon of April 28, 2012. That night, Bryce Harper made his major league debut at Dodger Stadium amid hype worthy of the Hollywood setting.