5 Players the New York Giants Should Target on Day 3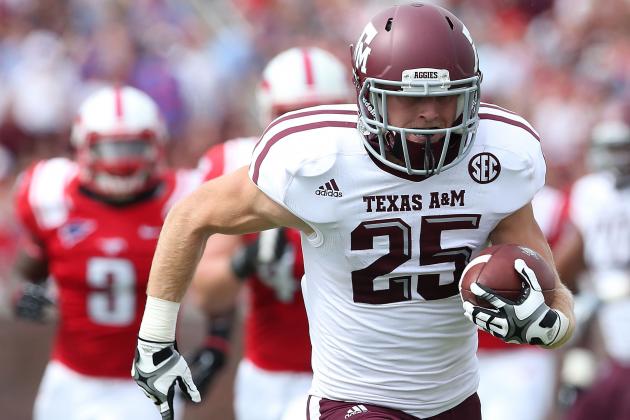 Ronald Martinez/Getty Images
Ryan Swope to the Giants on Day 3 of the NFL Draft?
The first and second days of the NFL draft are in the books, but before the draft commenced on Thursday night, former Baltimore Ravens Super Bowl head coach and current NFL Network analyst Brian Billick sat down with me to talk about the New York Giants and who they should consider—specifically on day three:
The Giants are one of the solid organizations in the NFL. They very seldom extend themselves in free agency, they're very prudent about the way they go about their business, they build the way the way you're supposed to build—via the draft.

The good thing about this draft is that you're not reaching for anybody. Tom Coughlin is always going to make sure that they are strong on the offensive and defensive line.
To Billick's point, on day one, the Giants' front office went out and snagged versatile offensive lineman Justin Pugh at No. 19 overall, or as Giants general manager Jerry Reese referred to him, "the highest guy on our board."
With the 47th pick overall, Big Blue stayed in the trenches and took Johnathan Hankins, the defensive tackle from Ohio State. This wide-bodied young man should give the Giants optimism about stopping the run in 2013.
At the 81st overall pick, the G-Men took a chance on the unpredictable defensive end out of Texas A&M, Damontre Moore.
Now, there is no more looking back. Following are the five most sensible guys who are available for the G-Men to grab on day three.
Unless otherwise noted, all quotes were obtained firsthand.
Begin Slideshow

»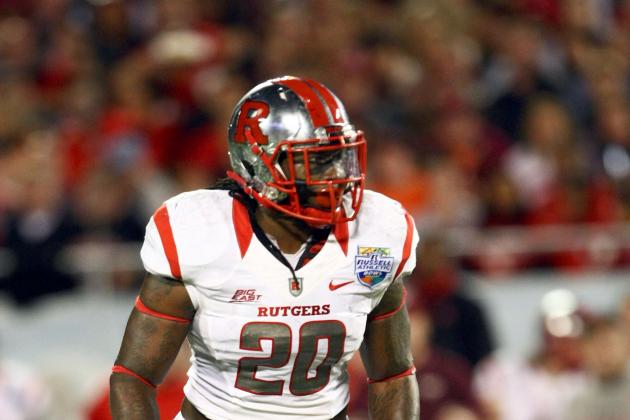 Douglas Jones-USA TODAY Sports

Khaseem Greene, the former two-time Big East Defensive Player of the Year, is still on the board.
Greene knows what it's like to play football in the Northeast, as he was a standout linebacker at Elizabeth High School and Rutgers University.
He would be a great low-risk pick on day three of the draft. He can get to the quarterback and is a tackling machine, but more importantly, he's a senior who would come to the Giants with his eyes wide-open and ready to lead.
Greene would be a feel-good pick and provide welcomed depth at the linebacker position.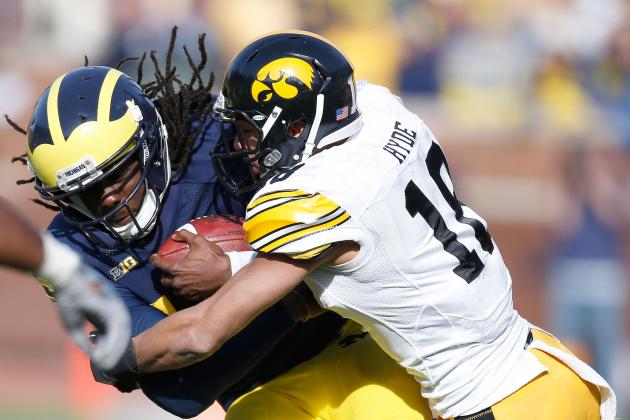 Gregory Shamus/Getty Images
Micah Hyde wrapping up Michigan quarterback Denard Robinshon.
How did the 2012 Big Ten Woodson Defensive Back of the Year slip to day three?
The fact is that he did, and that can only bode well for Big Blue.
The Giants ranked 28th in the NFL in passing yards allowed, and Hyde could be a great infusion of youth and depth to their defense.
He is also very versatile and could serve as a strong candidate as a kick returner.
Hyde is an NFL-ready defensive back who would challenge Jayron Hosley and Will Hill.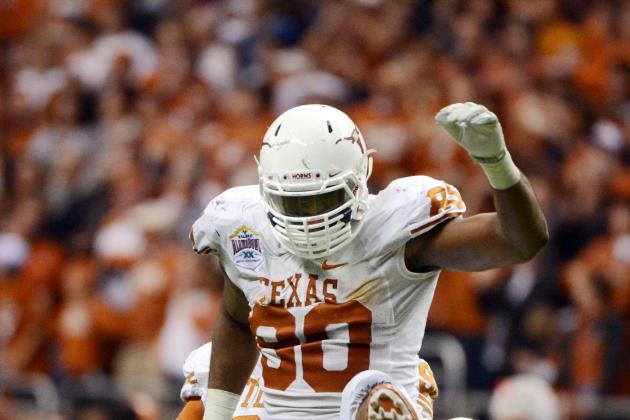 Brendan Maloney-USA TODAY Sports

Yahoo Sports captured the essence of Alex Okafor at the scouting combine:
As a person you'll get a high-character guy, a professional, somebody who's accountable and responsible.

As a player you'll get someone whose going to come in and make an immediate impact right off the top. And I'm going to make some noise right off the bat and hopefully play some meaningful minutes.
As a player who has slipped into day three, Okafor's words, along with his college production, would be welcomed with open arms by Big Blue.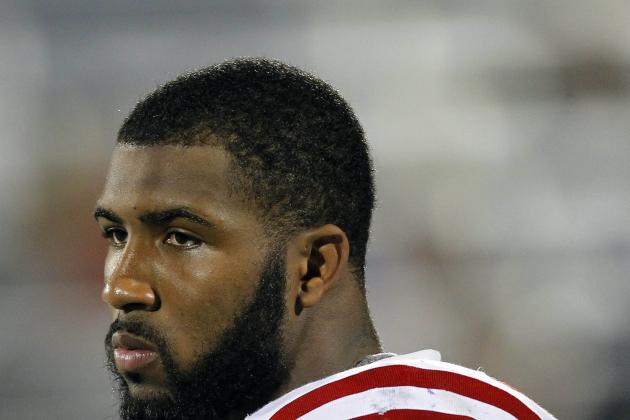 Robert Mayer-USA TODAY Sports

Quanterus Smith is a defensive end out of Western Kentucky with potential similar to Osi Umenyiora or DeMarcus Ware.
Smith had played every game of his college career before an ACL injury sidelined him for the rest of last season.
He does need to put on some more size, but this kid is a sack machine and would be a low-risk, high-reward for the G-Men if they were to pick him on Saturday.
Quanterus has a huge upside and could be very special on the NFL level.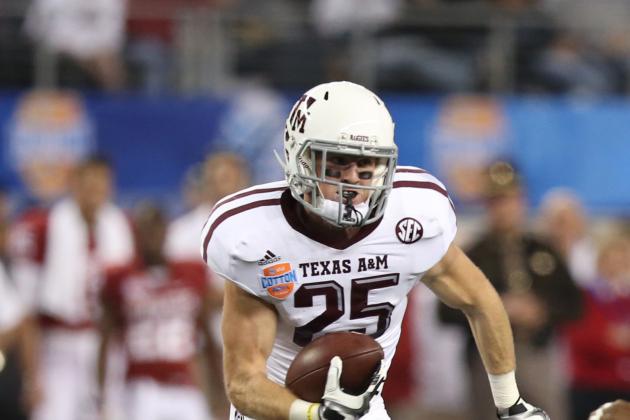 USA TODAY Sports

Ryan who?
Ryan Swope has caught passes from both Ryan Tannehill and Heisman winner Johnny Manziel. Despite his history with concussions, he has great potential to be a good slot receiver in the NFL.
Swopes has sneaky athleticism and could be a tremendous alternative to Victor Cruz in the slot.
The Giants would lose nothing by grabbing him in the later rounds, plus he's got great hands and no fear of going over the middle.
Eli Manning would love a receiver like this.