Brooklyn Nets vs. Chicago Bulls: Live Score, Highlights and Analysis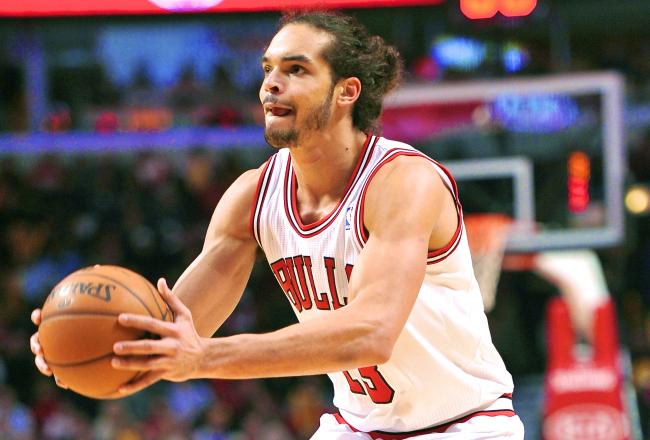 Commentary from the Chicago Bulls 79-76 victory over the Brooklyn Nets in Game 3 of the Eastern Conference Playoffs. The Bulls took a 2-1 series lead in this game played on April 25, 2013 at the United Center in Chicago, IL.
4 Keys to Bulls win:
1) Suffocating Defense: The Bulls held the Nets to just four points over a 12-minute stretch spanning from the mid-first quarter to the mid-second. The Bulls did a good portion of this with their reserves on the court, and Nate Robinson was instrumental.
2) Bulls Bench: For all the raving about how deep team like the Nuggets and Spurs are, the Bulls can make a case for having the deepest bench of all the teams in the postseason, particularly in the East. While part of the greatness of these reserves is due to the coaching of Tom Thibodeau, the fact that he is able to maximize odd talents like Nazr Mohammed illustrates the value of having a top tier coach. Losing Omer Asik could have hurt the Bulls, but it didn't.
3) Joakim Noah: Joakim Noah's statistical production tonight wasn't good, but his energy was. Noah stayed aggressive and energized his teammates on a night he clearly was still far from 100 percent health. The former Florida Gator failed to score, and turned it over twice. But he had two nice blocked shots, a couple of dimes, and grabbed eight boards. For zero points, two assists and two rebounds; it just doesn't tell the whole story at all.
4) Forwards: Carlos Boozer and Luol Deng combined for 43 points and attempted 38 shots (hitting 18 of them). Deng couldn't get his triples to fall (just 1-of-6), but both had double-doubles since Boozer and Deng combined for 26 boards (three offensive). The Bulls held a plus-6 advantage on the boards. That's pretty nice when Brooklyn has one player, Reggie Evans, whose sole expressed purpose is to hit the glass hard. Evans had a Nets team high 12 rebounds, but like Noah, did not score.
BULLS 79, NETS 76 — FINAL
The Nets found C.J. Watson for a wide open three in the corner after three passes around the horn. It wasn't a bad look, but it was an airball.
BULLS 79, NETS 76 — FINAL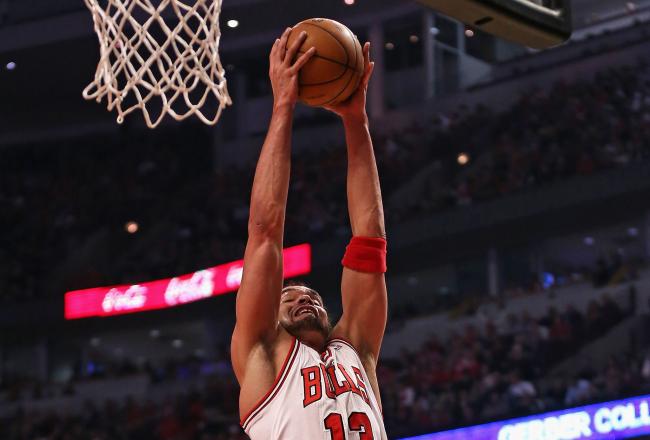 The Nets have put a good scare into the Bulls here with another late surge, but Joakim Noah was fouled with 4.4 seconds and given an opportunity to ice the game from the line. Noah stepped to the line after having scored no points all game and proceeded to miss the first.
He was shaken up, but after flexing his knees, he knocked down the second to give the Bulls a three point lead and the Nets one last chance to tie the score and push OT. Noah now has one point and eight rebounds on the night, but has played a much bigger role that that line could ever indicate.
BULLS 79, NETS 76 — 4.4 seconds, 4th
MarShon Brooks' rushed jumper in the lane shows all you need about why second year players shouldn't typically have the ball in their hands on such crucial possessions.
A much better shot could have been found, and the Bulls were able to control pace over the next minute to wrap it up. Give me Kirk Hinrich over Brooks in crunch time.
BULLS 77, NETS 72 — 29.7 seconds 4th, Timeout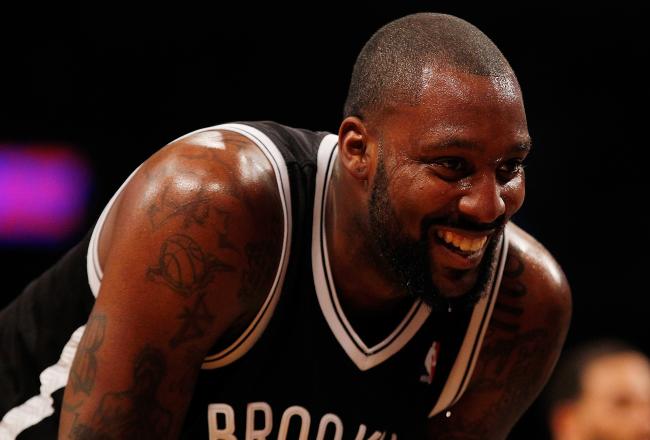 I still wonder if Andray Blatche could have resurrected his career in Washington or if the change of scenery was necessary for his offensive Renaissance.
Blatche's career went from KG-like to garbage really quick in a Wizards uniform, but since being amnestied, he's flourished for the Nets. He's in during crunch time in a crucial playoff game.
He's just doing far bigger things than it looked like he would while performing so lackadaisically in Washington.
Blatche has seven points, two assists, two blocks and three rebounds (two offensive) in 19 minutes off the bench.
BULLS 77, NETS 70 — 2:19 4th
Having a veteran at the 1-spot who can direct traffic, control pace, mitigate turnovers, all while keeping his composure is crucial in playoff basketball. This is what makes former Kansas Jayhawk Kirk Hinrich so valuable to the Bulls.
BULLS 77, NETS 70 — 2:19 4th, Timeout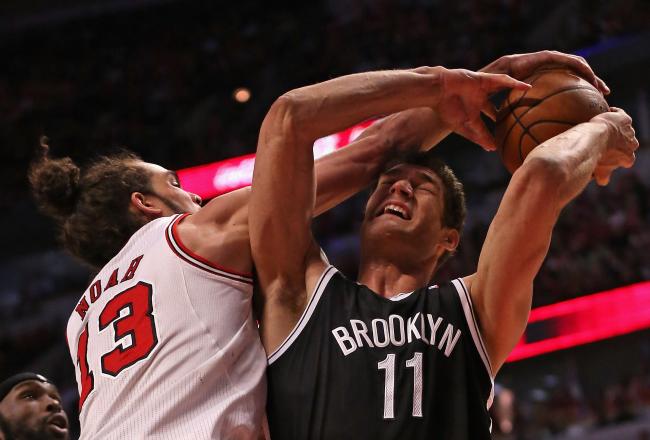 The Nets are making their final run and a Brook Lopez dunk cut it to seven, leading to a Bulls timeout. Lopez has had a big night as I predicted he would earlier, 20 points and seven boards later, the Nets are pushing the Bulls down to the wire and getting back in this game. It's unexpected from a team which just recently surpassed the 30 percent mark from the field.
BULLS 77, NETS 70 — 2:59 4th, Bulls Timeout
One part of what makes Joakim Noah such an effective passer is his patience. The fact he rarely panics after picking up his dribble and keeps the ball high also plays a role in his great assist production.
BULLS 77, NETS 68 — 3:20 4th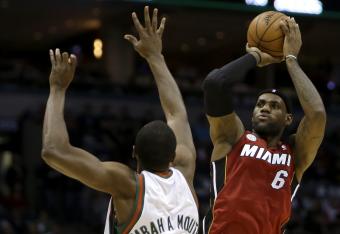 Bulls fans have to be depressed to see an eventual collision with the Miami Heat in the second round.
BULLS 77, NETS 64 — 4:40 4th
REBOUNDS: CHI 44, BRO 38
TURNOVERS: 10 EACH
ASSISTS: CHI 17, BRO 12
FG PERCENTAGE: CHI 43.1, BRO 32.4
BULLS 76, NETS 64 — 5:24 4th
Another reason this Bulls team is successful is their energy. Joakim Noah, in particular, has a KG-like attitude when it comes to guys not giving their full effort. Noah does, and he expects nothing less from his cast of teammates.
BULLS 76, NETS 64 — 4:57 4th, Timeout In Play
The Bulls depth is so underrated. Taj Gibson, Nate Robinson and Marco Belinelli are putting on a show as only a Thibbs coached team could. The trio has accumulated just 10 points, but this is a low scoring game and their defense has been superb, in particular Gibson.
BULLS 72, NETS 58 — 8:00 4th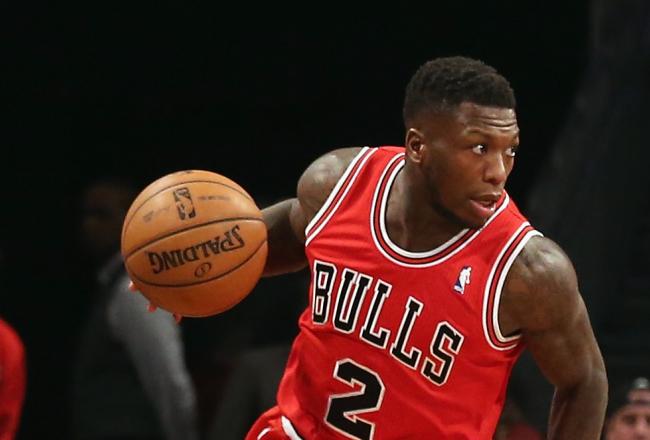 Watching Nate shake and bake it down to three second and nail a 'J' was a fitting way to end a huge Bulls third quarter. The 24-18 outscoring hardly tells the full story how badly Chicago has dominated this game since the midway mark of the first quarter. The Nets are shooting 28.3 percent from the floor.
BULLS 65, NETS 52 — End of 3rd
All but 10 points have come from the Bulls trio of Carlos Boozer, Luol Deng and Kirk Hinrich. The rest of the team is 4-of-19 from the floor, yet Chicago is still up big.
BULLS 61, NETS 45 — 2:40 3rd, Nets Timeout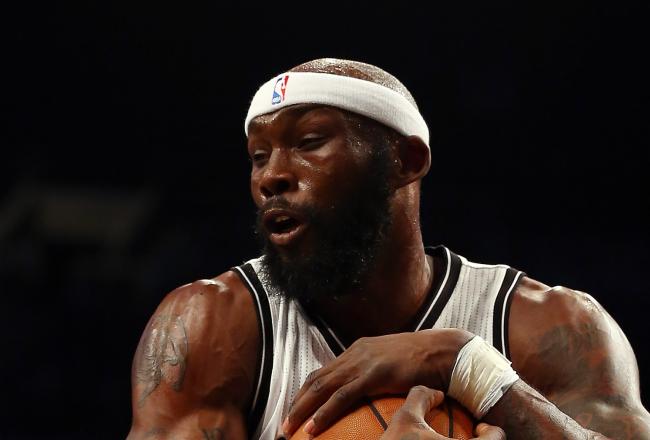 Given the beastliness of Reggie Evans, and the sheer dominance of James Harden, I am really lamenting my inability to grow a decent beard.
BULLS 54, NETS 40 — 5:40 3rd
As much as Carlos Boozer gets his shot blocked, his career has become a perplexing testament to what undersized power forwards are capable of. Booz has carried the Bulls into a massive third quarter lead, and this game has been decidedly Chicago after the Nets hot start, which saw the team take a 13-2 advantage before the Bulls heated up.
Booz has 12 points and 10 boards.
BULLS 54, NETS 40 — 6:54 3rd
Joe Johnson leads the Nets with nine points.
Carlos Boozer and Kirk Hinrich each have 12 apiece for the Bulls.
BULLS 41, NETS 34 — Halftime
The Nets final possession resulted in a Gerald Wallace triple from the left wing, which cut the lead to just seven points after hitting 9-of-40 in the first half and having a four point stretch in 12 minutes of play.
Talk about finding a silver lining.
This Nets team should be down by 20 given their shooting, but the Chicago Bulls just aren't that potent offensively without Derrick Rose; and most of the offense they create is a result of their defense.
Kirk Hinrich simply said "For a first half, defensively we were pretty good."
I would say pretty good is being fairly humble about it, Captain Kirk.
BULLS 41, NETS 34 — Halftime
It's scary to think how good that Phoenix Suns team could have been had it stuck together. Joe Johnson spent his early career alongside Steve Nash, Amare Stoudemire and Shawn Marion - all in their primes. The 6'6" shooting guard from Arkansas has deteriorated since then, as have his three All-Star teammates. JJ has nine points on 3-of-8 shooting.
BULLS 39, NETS 30 — 6.8 seconds 2nd, Timeout
Points in Paint: CHI 16, BRO 8
BULLS 39, NETS 29 — 28.5 secs 2nd
Following a nice block by Brook Lopez, Jimmy Butler stole the outlet pass and passed it back to Kirk Hinrich, who was still under the basket following the Lopez rejection. Hinrich layed it in, and Butler showed how he can make game changing swings just by keeping his hands active while running back on D.
BULLS 39, NETS 29 — Under 1 min, 1st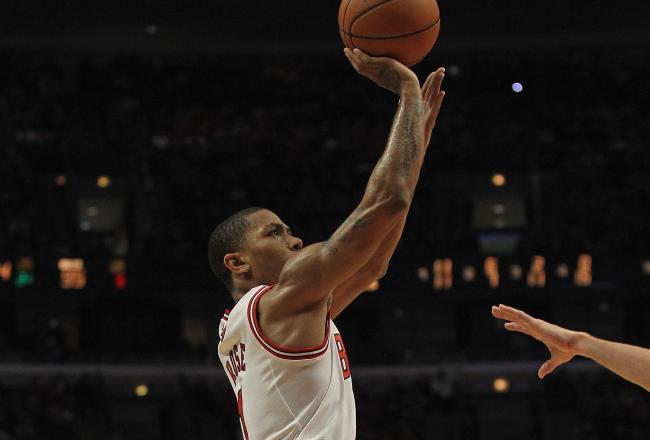 Once Derrick Rose returns, this Bulls team is a real threat to the Miami Heat. Luol Deng and Jimmy Butler, in addition to Tom Thibodeau coaching, is the best answer I could come up with for a way to neutralize LeBron James and Dwyane Wade.
BULLS 35, NETS 27 — 2:47 2nd, Timeout
The Bulls just forced a shot clock violation and P.J. Carlesimo is visibly frustrated with the execution of his team. The Nets have scored one field goal in the last 15 minutes of play, and the lack of fluidity is now leading to no shots at all, and forced late shot clock chucks. This is defense.
BULLS 35, NETS 25 — 3:07 2nd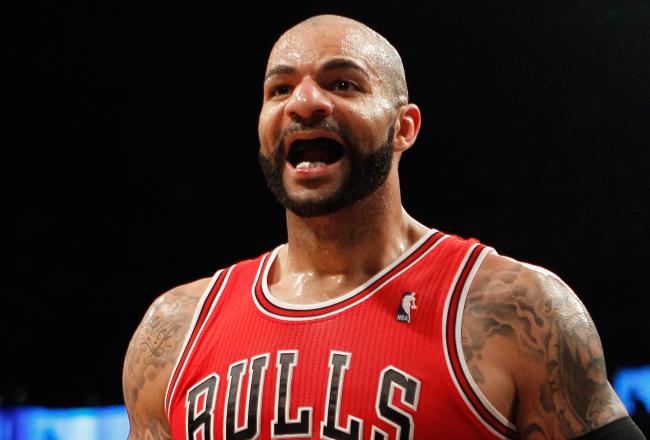 The Nets are shooting 18 percent on the night (8-of-33) and have scored four points since the mid-way point of the first quarter. Carlos Boozer has scored 10 during this Bulls run and is showing the talent he displayed as a 20/10 stalwart in Utah for so long before joining the Bulls as a max-contract free agent.
Boozer is outclassing the Nets bargain basement 4-man Reggie Evans.
BULLS 33, NETS 23 — 4:30 2nd
Joakim Noah's ability to hit cutters filling passing lanes is second to no other center in the Association. The Bulls being able to run their offense through the former Florida Gator has salvaged the season without the playmaking of MVP Derrick Rose.
BULLS 31, NETS 21 — 5:18 2nd
This article is
What is the duplicate article?
Why is this article offensive?
Where is this article plagiarized from?
Why is this article poorly edited?