NFL Veterans Plummeting Down Fantasy Boards After NFL Draft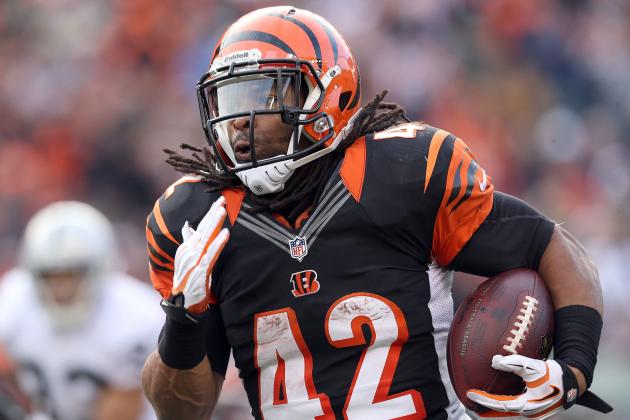 Andy Lyons/Getty Images
BenJarvus Green-Ellis' fantasy stock took a hit as a result of the draft.
Even though the 2013 NFL draft just completed, there are already veterans plummeting down fantasy football boards.
Some of the following veteran NFL players completely lost their jobs due to who their respective teams drafted. Other veterans haven't completely lost their jobs, but the rookies behind them figure to take away a good chunk of their work load to drop them down fantasy boards.
Let's take a look at a handful of NFL veterans who are plummeting down fantasy boards after the NFL draft.
Begin Slideshow

»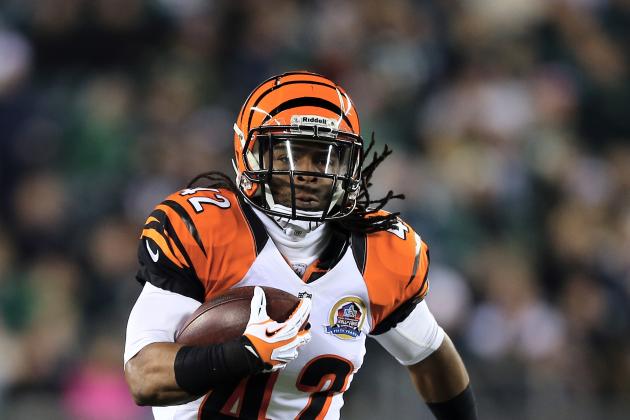 Elsa/Getty Images

When the Cincinnati Bengals drafted Giovani Bernard in the second round, BenJarvus Green-Ellis saw a huge drop in his fantasy value.
While Bernard will likely start the season as a change-of-pace running back to Green-Ellis, he's simply too talented of a back to not take away more carries from Green-Ellis. Bernard is also a better receiver, so he should see more time on the field during passing downs.
While Green-Ellis was never a No. 1 running back in fantasy football, he was always a solid No. 2 or flex option in most leagues. Now that he'll likely lose a chunk of his overall touches to Bernard, he's not even worth starting at the flex position.
Look for Green-Ellis to lose touches throughout the season and possibly lose his starting job early in the year.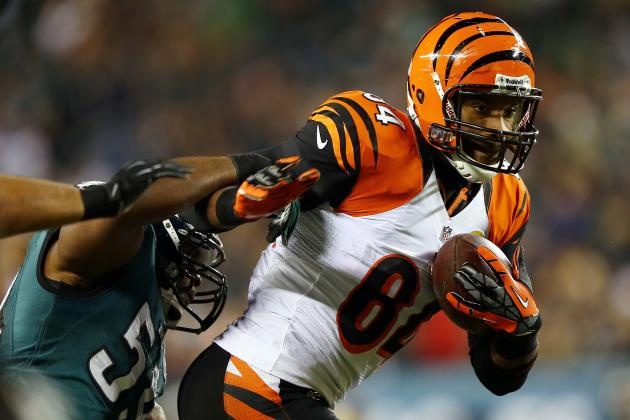 Elsa/Getty Images

Much like BenJarvus Green-Ellis, Jermaine Gresham also saw the Cincinnati Bengals draft a player that will only hurt his fantasy value.
While Gresham will still be the starting tight end for the Bengals, Cincinnati didn't draft Tyler Eifert in the first round to just sit on the bench and do nothing. Eifert is going to be a huge part of the offense in Cincinnati and that will ultimately take away from what Gresham will do for a fantasy football team.
The other problem with Gresham is that he's never really lived up to expectations for the Bengals. He's struggled to make as big of an impact as people expected him to make.
Eifert has the hands and overall ability to quickly become a favorite target of Andy Daltons. If that happens, Gresham could become less and less important to the Bengals' offense.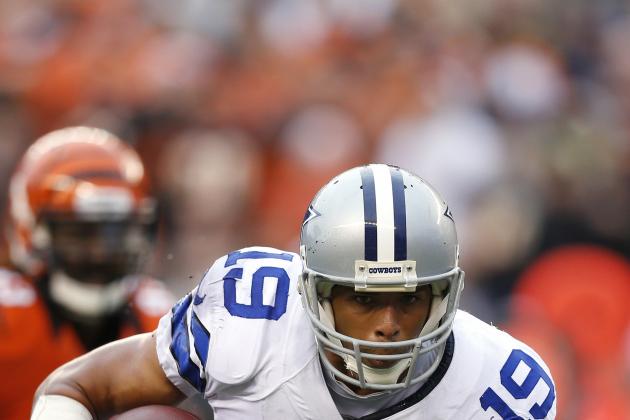 Joe Robbins/Getty Images

Miles Austin's fantasy value has been dropping the past two seasons, but with Terrance Williams joining the roster, Austin should see his value drop even more.
Williams is an extremely talented receiver who posted huge numbers during the 2012 season with 97 receptions, 1,832 yards and 12 touchdowns. He did that without Robert Griffin III throwing him the ball, too.
With Willams' great hands and playmaking abilities, he could begin to overtake Austin's role in the offense rather quickly. Dez Bryant already displaced Austin as the No. 1 receiver for the Dallas Cowboys, and now Williams could overtake the No. 2 job from Austin.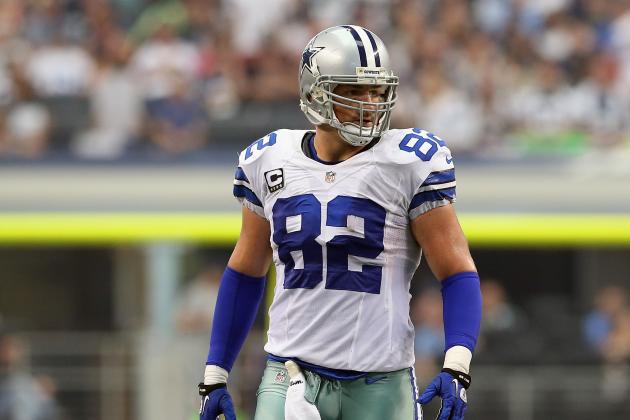 Ronald Martinez/Getty Images

Jason Witten has been one of the most consistent fantasy football tight ends for the past few seasons. However, a big reason for that is because the Dallas Cowboys haven't had many talented tight ends behind him.
That will change this season with Dallas drafting Gavin Escobar in the second round of the draft. Escobar has great ball skills and good overall athletic ability. While Escobar will be a nice compliment to Witten, he'll also take away some of Witten's looks from Tony Romo.
Where Escobar could really hurt Witten's fantasy football production is in the red zone. With Escobar's great hands, he could become an elite red-zone target for the Cowboys.
Witten is used to being considered an elite tight end for fantasy football. This year, and moving forward, Witten will see his overall production start to drop.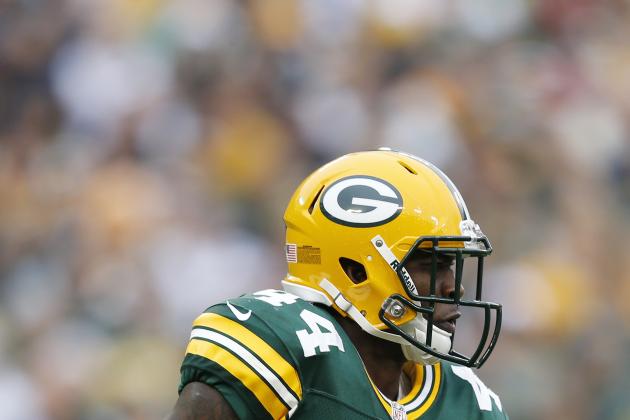 Joe Robbins/Getty Images

James Starks doesn't just have one rookie plummeting him down fantasy draft boards, but he has two rookies. Both Eddie Lacy and Johnathan Franklin will take away from Starks' touches.
In fact, it wouldn't be surprising at all to see Starks have no impact at all for the Green Bay Packers during the 2013 season. Lacy and Franklin both have more talent than Starks, and both are better in pass protection, where Starks has always had his struggles.
While Starks wasn't going to be a highly regarded running back in most fantasy football leagues, he still had some value before the draft. However, now he literally has no value at all if he remains on the Packers' roster.
Alex Trautwig/Getty Images

With Chip Kelly now the head coach for the Philadelphia Eagles, there are a number of players on the Eagles' roster who could be in for huge seasons. Before the draft, one of those players was Brent Celek.
However, after the Eagles drafted Zach Ertz in the second round, Celek will see a definite drop in his numbers for fantasy football. Ertz is a much more athletic and big-play threat than Celek is for Philadelphia.
While Celek will still be the No. 1 tight end on the depth chart, it wouldn't be surprising at all to see Ertz have a better fantasy football season this year.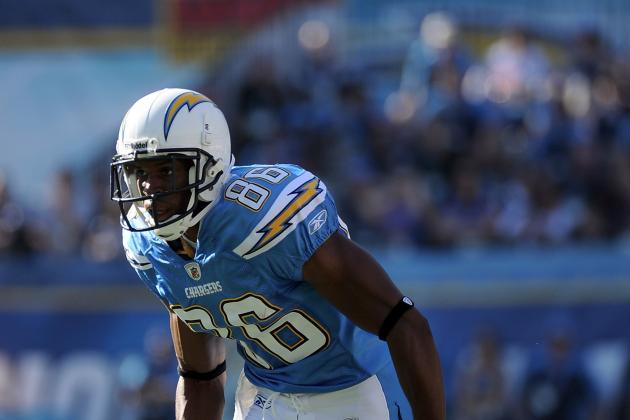 Harry How/Getty Images

Vincent Brown really saw his fantasy value start to drop last year when Danario Alexander came out of nowhere to become a real threat. However, Brown's value really plummeted after the San Diego Chargers drafted Keenan Allen.
Allen has all the talent and skills to be a No. 1 receiver in the NFL. He's certainly talented enough to produce in a big way as a rookie, and the player he'll likely take away touches from is Brown.
Before the draft Brown was considered a solid flex option for most leagues, but now it'll be hard to even consider drafting him to your roster with Allen now on the roster.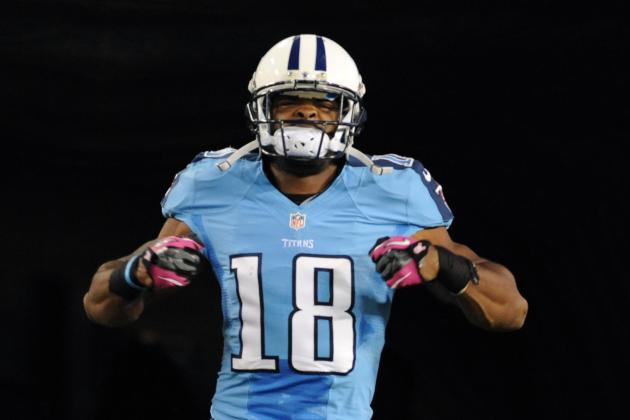 Al Messerschmidt/Getty Images

Few fantasy football players have been as aggravating as Kenny Britt. Whether it's injuries or off-field issues, Britt never lives up to the being a legitimate No. 1 receiver in fantasy football.
The Tennessee Titans moved up in the second round to draft wide receiver Justin Hunter who is an incredibly gifted player. The uncertainty and inconsistency of Britt combined with the potential of Hunter makes Britt a dangerous pick in most fantasy football leagues.
If Hunter lives up to his potential, it's possible that Britt becomes irrelevant in fantasy football. However, even if it takes Hunter some time to reach that potential, the simply presence of Hunter drops Britt from a No. 1 receiver to a flex position starter at best.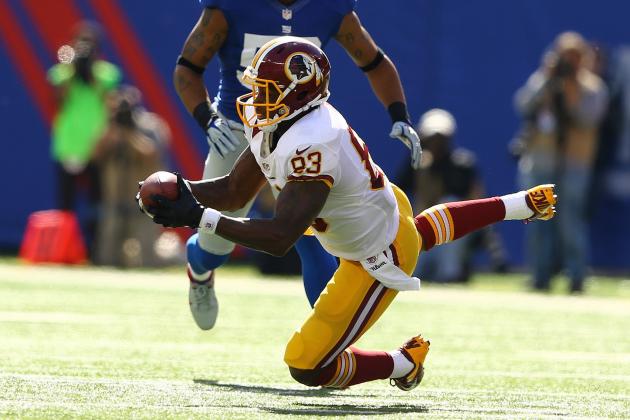 Al Bello/Getty Images

Fred Davis missed most of the 2012 season with an Achilles injury. However, he was still considered to have loads of potential for fantasy football once he became healthy.
While Davis isn't going to lose his job to Jordan Reed, the former Florida tight end, he will see Reed become a versatile part of the Washington Redskins offense. Reed has the same overall skill set as Aaron Hernandez. He can line up all over the field and is dynamic once he gets the ball in his hands.
With a player as unique as Reed, the Redskins will need to figure out how to get the ball in his hands. Look for Davis to still be a decent tight end in fantasy football, but far from being the top player many considered him to be before the draft.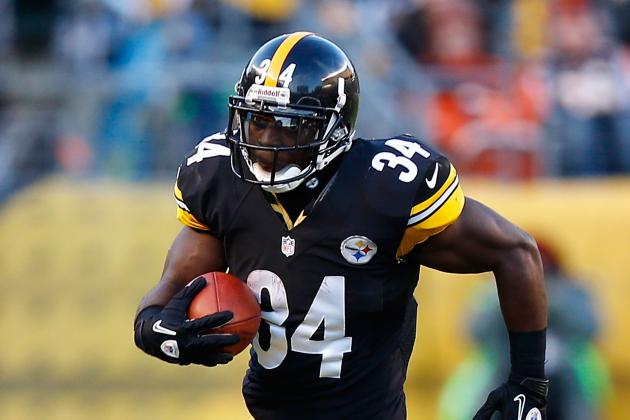 Jared Wickerham/Getty Images

After struggling with injuries during his time with the Pittsburgh Steelers, Rashard Mendenhall is getting a new start with the Arizona Cardinals. Before the draft he appeared to pretty much have the starting job all locked up.
Unfortunately, the Cardinals went out and drafted not one, but two running backs in this year's draft. Both Stepfan Taylor and Andre Ellington are talented running backs who are ready to produce from day one in the NFL.
Mendenhall will still be the No. 1 running back on the depth chart heading into training camp and the preseason, but Taylor and Ellington will make him nearly non-existent in fantasy football.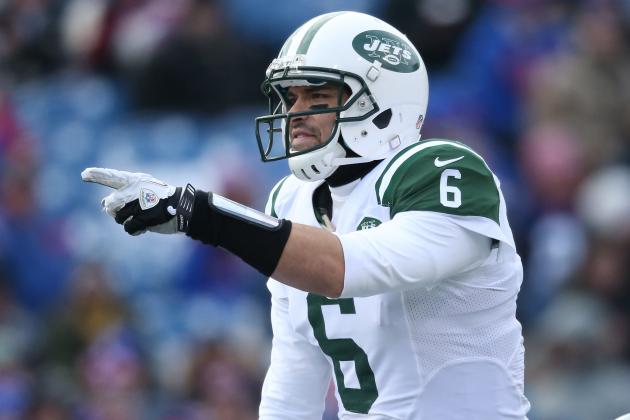 Tom Szczerbowski/Getty Images

Honestly, Mark Sanchez probably wasn't high on many fantasy football draft boards before the NFL draft. However, after the New York Jets drafted Geno Smith in the second round, Sanchez shouldn't even belong anywhere on a fantasy draft board.
For starters, there is a good possibility that Sanchez loses the starting job to Smith during the preseason. Smith is an extremely talented quarterback who has all the tools to be a starting quarterback in the NFL.
Even if Sanchez doesn't lose his starting job in the preseason, he'll be on an extremely short leash. One bad game could result in his permanent benching.
Don't be surprised if Sanchez has little to no fantasy value for the 2013 season.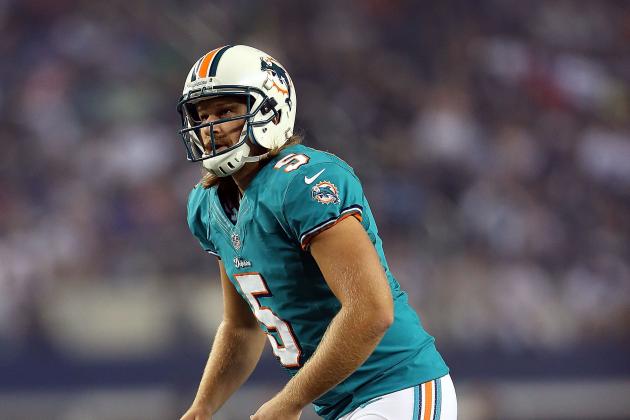 Ronald Martinez/Getty Images

Hey, kickers are people too.
The Miami Dolphins drafted the first kicker in the 2013 NFL draft when they selected Caleb Sturgis in the fifth round. You don't spend a draft pick on a kicker unless you're expecting him to make an impact as a rookie.
Sturgis is a very accurate kicker who will certainly give Dan Carpenter a run for his money as the starter in Miami. Whatever fantasy value Carpenter had went right down the drain when Sturgis got drafted.