And Oregon State's Quarterback Is ...
Use your ← → (arrow) keys to browse more stories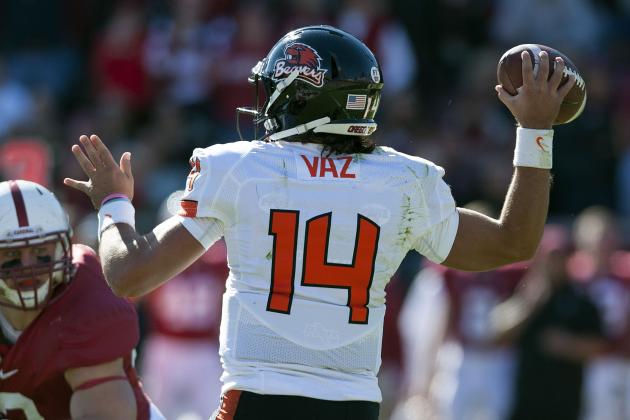 Ed Szczepanski-USA TODAY Sports

The clear reason to watch Oregon State's spring game on Friday (10 p.m. ET, Pac-12 Network) is to figure out who will be the starting quarterback for an intriguing Beavers team that will be ranked in the preseason top 25. After all, spring games are always incredibly revealing of the inner workings of a program. I jest. Hardy har har.