Can Anyone Explain Why the A's Are Good?
Use your ← → (arrow) keys to browse more stories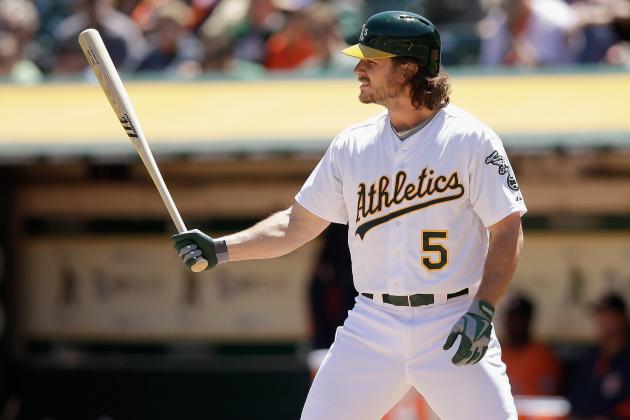 Ezra Shaw/Getty Images

The 2011 Oakland A's offense was, in a word, inept. As a team, the Athletics hit .244/.311/.369. They finished 20th in runs scored and 24th in home runs. Just one player on the entire roster hit higher than .265 that season: Jemile Weeks, the team's primary second baseman, who managed just two homers all year. On the final day of the 2011 season, with the A's out of contention, the Mariners let Oakland hitters stand on the outfield grass for all their at-bats; not a single player reached the warning track...