D.J. Hayden to Raiders: How Does CB Fit with Oakland?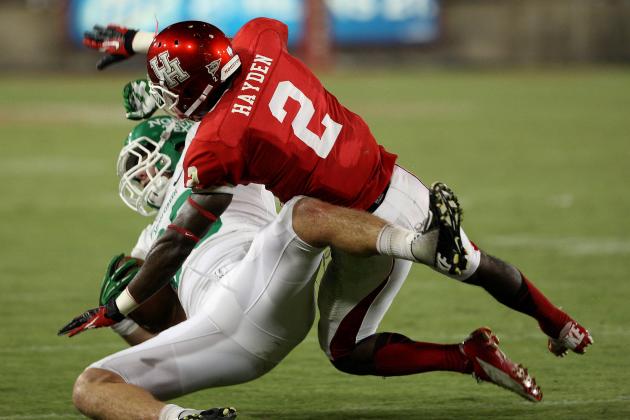 Troy Taormina-USA TODAY Sports

The Oakland Raiders, under second-year GM Reggie McKenzie, are focused on competition at every position.
McKenzie has espoused his belief in competition time and time again in dealing with the media. He feels that competition brings out the best in players and also helps out the team.
"I'm going to bring guys in. I'm not penciling in anybody at any position as one, two," McKenzie told a gathering of Bay Area beat writers in January. He continued, "I'm going to have somebody in here to try to compete with everybody."
If there is anything that D.J. Hayden can be assured of in Oakland, it is that he will not be handed a starting position with McKenzie at the team's helm.
He does, however, have a good chance of earning a starting position with the Silver and Black.
Click on to see who Hayden will be competing with and how I like his chances.
Begin Slideshow

»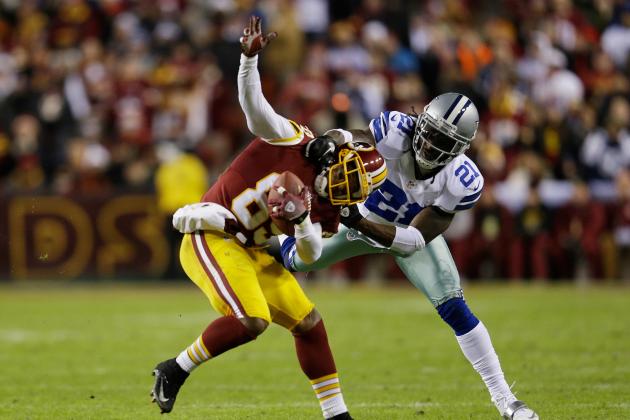 Rob Carr/Getty Images
Mike Jenkins with Dallas
The Raiders signed two former top DB selections this off-season in Mike Jenkins and Tracy Porter, and Hayden will compete with the two for a starting position in training camp.
Jenkins, the 25th overall selection in 2008 by the Dallas Cowboys, had a promising start to his NFL career but injuries and slumping play led to him losing his starting position in 2012. He joined Oakland on a one-year contract in order to seek a resurrection for his career.
The Raiders also signed another highly drafted 2008 cornerback, former Saint and Bronco Tracy Porter, who was taken by New Orleans in the 2nd round, 40th overall in '08.
Hayden, then, is in the enviable position of coming in and being able to compete for a starting position without having to start right away if the coaching staff doesn't feel that he's ready.
Click next to see how Hayden's skill-set fits in Oakland.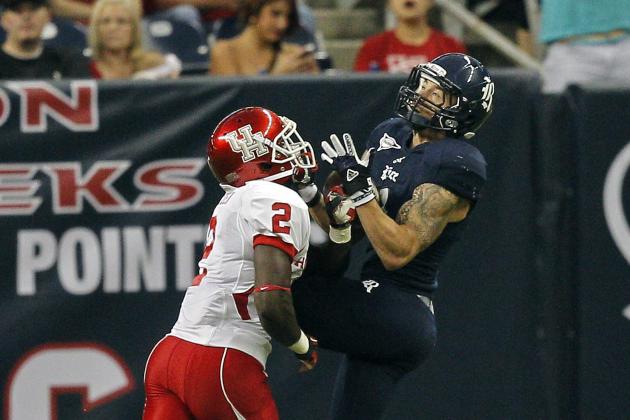 Bob Levey/Getty Images

Hayden has the size to be able to transition to the NFL, which is obviously important for a first-round pick.
He stands at 5'11" with 191 pounds which, while not elite, is a solid height/weight combo.
That size allows him to play at outside cornerback. He may struggle with larger, physical receivers but he'll be able to hold his own with most NFL receivers.
Hayden is NFL fast, certainly. At his Houston Pro Day, he reportedly ran between a 4.33 and 4.42, both of which are very good times.
Per Bleacher Report's draft guru, Matt Miller, Hayden is "in his element" as an outside man receiver.
"[Hayden] can make a play to swat the ball away or make an interception and he does not let wide receivers break free and go for touchdowns," writes Miller.
While man coverage is Hayden's specialty, he is enough of a ball hawk to be effective in zone coverage. He is able to anticipate where the ball will go and be able to make a pick, or at least deflect the pass, allowing him more freedom to make a big tackle.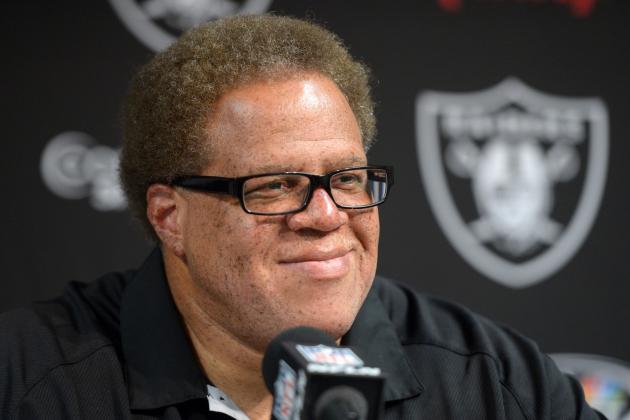 USA TODAY Sports
Raiders GM Reggie McKenzie at a press conference April 23rd, 2013
This is how Reggie McKenzie explained the Hayden pick to Oakland's beat writers: "We targeted him. To pick up an extra pick was a bonus. He can cover – point blank. We researched his heart condition and it became a non-issue."
Reports had leaked out earlier today that the Raiders were locked into Hayden with their pick.
McKenzie described how he and his scouting department, who are working their first draft together this year, come to a decision on their picks.
You get the input from, not only the coaches, but my in-house scouts also when you're talking about comparing, contrasting with our own personnel, personnel around the league, as to determine the value of the player, what the player can and can't do in this league. So you value all the information, but the information that the scouts give us, that information is vital.
McKenzie, his coaching staff and his scouting department felt that Hayden was their best pick to bring the Raiders back to respectability.
Now, Hayden needs to come to camp ready to compete for one of the starting positions.