The Past, The Present and The Future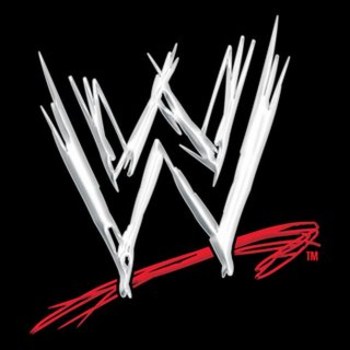 Coming off of Wrestlemania and heading into a new "season" of WWE, what can we expect to see from the WWE Superstars who are on their way out, in their prime and just the beginning of their careers. Lets take a look at a few superstars who have, are and will be headlining events in WWE in the past, present and future.
The Past Part 1: Undertaker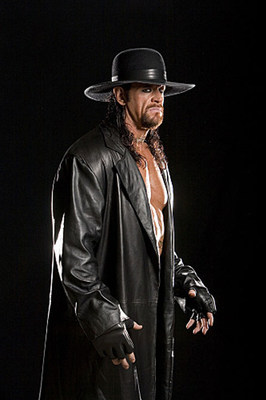 The Undertaker first debuted in WWE/F on television at the 1990 Survivor Series where he appeared as a mystery partner to help Ted DiBiase's team, his deadman persona showed him as a supernatural superstar who couldn't feel pain and was based on dominance. 19 years later Undertaker is still putting on amazing headlining matches as you all know from Wrestlemania 25 but he is 44 years old which means not only is performance will start to drop but his athletic fitness such as stamina and speed has also decreased in recent years. Undertaker still is a big name in the company but it is time for the Phenom to help younger superstars over with the fans by acknowledging their talents such as he did with Jeff Hardy. A less hectic schedule for the Deadman is needed in the last years of his career.
The Past Part 2: Shawn Michaels
The Heart Break Kid has been a WWE Superstar since 1988 when he debuted as a young Rocker with Marty Jennety, since then he has been a 9 time Slammy Award winner, a triple crown champion, Royal Rumble winner on two occasions, World Heavyweight Champion, World Tag Team Champion 4 times, 1 time European Champion, 3 time Intercontinental Champion and a 3 time WWE Champion as well as being known as the man who retired Ric Flair in the 2008 Match of The Year. He is the Showstopper, Mr. Wrestlemania, The Headliner, The Icon and The Main Eventer, all of this on top of having a history of promos and a move set most superstars would die for and an array of matches renowned for being the best ever. Despite all of his accomplishments and main events Shawn has always been prone to injury, even now as I right this he is off for a knee injury. Shawn Michaels may still be able to put on a great show but his body is slowly deteriorating which could cause his career to fall down hill also. WWE should put him in a storyline with a young star, ideally John Morrison in which HBK cuts a promo saying how the superstar in question has a bright future, the younger superstar should then be given a huge push by retiring HBK when he is ready. Shawn Michaels has been known for his headlining but is it time to pass the torch?
The Past Part 3: Triple H
Triple H has had a successful and storied career. Debuting as a snobby Paul Levesque he was immediately seen as a huge future talent. Many people criticize the Game for only getting pushes because he is married to the boss' daughter but weather this is true or not Trips has worked hard to build the body and career he has today. He has leaded two of WWE's greatest ever factions as well as holding almost every title. He is a 12 time World Champion and could be set to beat Ric Flair's amazing record but like HBK and Taker, HHH has passed his peak and is now on the so called "downer" of his career. This isn't to say Triple H isn't a top quality performer but he will soon adopt a mid-high card position rather than a main eventer. Triple H has said before he wants to quit wrestling but stay in the business, I could see him a possible general manager and or on the creative team. I think Trips has a few years left in the old dog yet but he will soon consider settling down with Steph and the Kids, possibly putting over our next star.
The Present Part 1: Randy Orton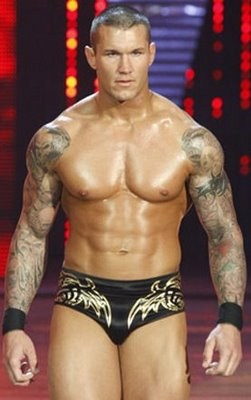 RKO! RKO! RKO! RKO! RKO! Hate him or love him Randy Orton is one hell of a talent. He is supposed to be a vile, meniachal, hated heel but every time he strikes he is still cheered for. He is the man everybody loves to hate. The viper like superstar is the youngest ever World Heavyweight Champion and possibly the youngest superstar to be thrown straight into main event status. Orton is in the middle of a personal feud with Triple H in which he is embarrassed by having to job to Shane McMahon at times but hopefully WWE's biggest talent in my opinion will come off with a victory at Backlash in which he will yet again carve his name into the history books of WWE and yet again usher in the "Age of Orton" and his very own Legacy
The Present Part 2: John Cena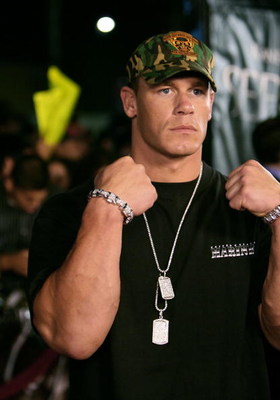 Ok, let me start off by saying, I am not a John Cena fan. I recently asked a ten year old kid to name 7 John Cena regular moves, he got SFU, Attitude Adjustment, 5 Knuckle Shuffle, Spin out powerbomb and leg drop, that was it. In my opinion Cena takes a wrestling beating then brawls with his opponent and hits a finisher which isn't the greatest and gets the win. John Cena is supposed to be the modern day Hulk Hogan, WWE's Superman, The Cheesey "Eat Your Greens and Say Your Prayers" Super BabyFace but many people who have hit puberty are sick of it. Despite all this he is the biggest box office draw because of his undoubted charisma and charm which the fans love. John Cena is unfortunately in the prime of his career and has a possible Rock-like future ahead of him making the inevitable turn to acting (which he can't do very well either) and credit to him he deserves his place in the spotlight because of his unrivaled work ethic and can-do attitude, he is also in a career long feud with this man...
The Present Part 3: Edge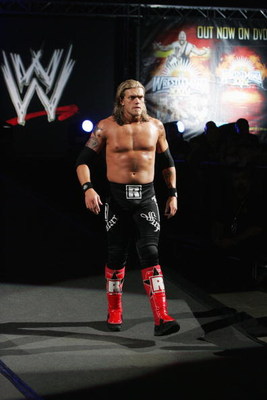 Possibly the best heel in WWE today with Y2J and RKO, The Rated R Superstar is one hell of a talent but has been held back in the last year by a farm yard animal. Oh wait that's a person? Seriously though, Vickie has been given enough grief but it is time for Edge to go his own way, show his independence, be a lone wolf and show his true talent. Edge is better than Cena, and I predict a title change at Backlash making Edge a 9 time world champion which is an amazing feat considering his age. He has battled with some amazing superstars and came out on top including Undertaker, Jeff Hardy, Triple H, Matt Hardy and Batista and has many more ahead of him. Edge, like Cena and Orton, is in the prime of his career and with 8 world titles behind him already he is well on track to becoming one of the most successful stars in WWE history.
The Future Part 1: John Morrison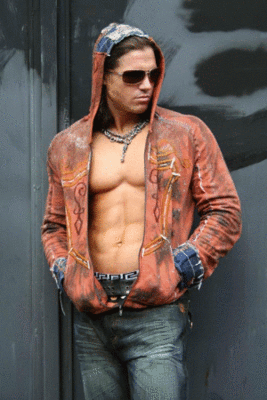 John Morrison truly does have his career ahead of him, a tag champion, Intercontinental Champion and ECW Champion already is an amazing accomplishment. He is just coming off a break up in his bromance with the Miz who I feel only held Morrison back and with a move to SmackDown I see a possible reunion with old flame Melina or another IC run. I would die for a feud with Shawn Michaels, who he has been compared to, and possibly a match at Wrestlemania, I really feel those guys could steal any show. John Morrison has the abilities of a world champ and the looks of a model, the pro wrestling world is at this young stars feet if he keeps his head screwed on.
The Future Part 2: Shelton Benjamin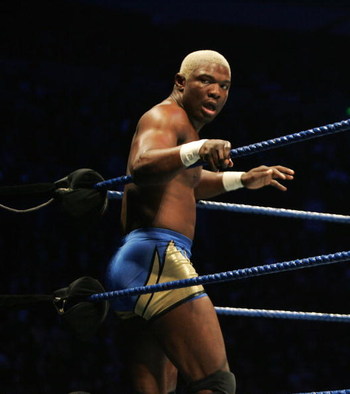 The Gold Standard has already amazed me, I would induct him into the Hall of Fame simply for his MiTB antics. I have said many times a MiTB with just Shelton Benjamin would still be amazing, the only question is when is this kid going to get his break? I compare Shelton Benjamin to our very own AkD in that they both perform on an extremely high level, but still isn't at the top of the business...or rankings. Its been said since 2005/6 that Shelton Benjamin is getting a world title feud anytime soon but we are still yet to see it. He has out performed The Undertaker many times recently but still ends up on the losing streak but I think it is time for him to play with the big boys. I spy 2010 as Shelton's big break. (Even though I said that for 2007, 2008 and 2009)
The Future Part 3: ECW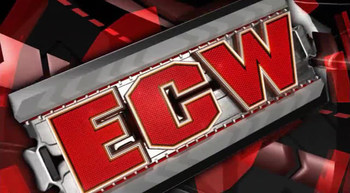 At first I was going to choose Jack Swagger but I really wanted to do a piece on Evan Bourne but then I thought about Tyson Kidd, so I decided all three are worthy of the last spot. So far the people of the television watching world have only seen these guys square off in a tag match but for those who attended house shows of WWE's recent European Tour like myself will have witnessed an amazing spectacle. I went to the event in Belfast and had the pleasure of watching Evan Bourne and Tyson Kidd steal the show with an amazing match. I marked out like crazy. The great thing about Evan Bourne is he has a great ability of making anyone look good but yet making himself look good in the process. Tyson Kidd has the in ring skills of the Hart Family and we could see a possible Hart reunion with DH Smith on ECW. Jack Swagger...well I don't need to write much, the guy is a great asset to WWE. He could headline Wrestlemania already but has time to develop mic skills and with Christian on ECW he is in the right place. Something tells me we will see Evan Bourne vs Tyson Kidd at Wrestlemania 29 or 30 or even 31 but Jack Swagger will definitely be up there.
Honourable Mentions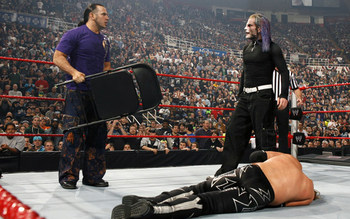 Just some guys I didn't have the time to mention
Matt Hardy - A lot of people don't like his heel turn but I think it will propel his career
Chris Jericho - I see a feud with Undertaker but lets hope WWE don't bury the heel or have him job to old guys again
Jeff Hardy - If he keeps his feet on the ground and handles himself a bit better than before I can see him headlining. I'm not sure he is a pure wrestler but his draw is amazing and the bumps he takes will alone propel him.
CM Punk - If handled well this time he can become a rising star but WWE look like they could give Kane the MiTB briefcase
Divas - I think Candice could be burnt out but her return will tell all. Beth, Michelle, Melina and Gail Kim are currently in their prime and the only really talented divas at the moment but Kelly Kelly, Layla, Alicia Fox and Maryse have all looked promising.
Keep Reading