Tennessee Titans Big Board: Final Pre-Draft Update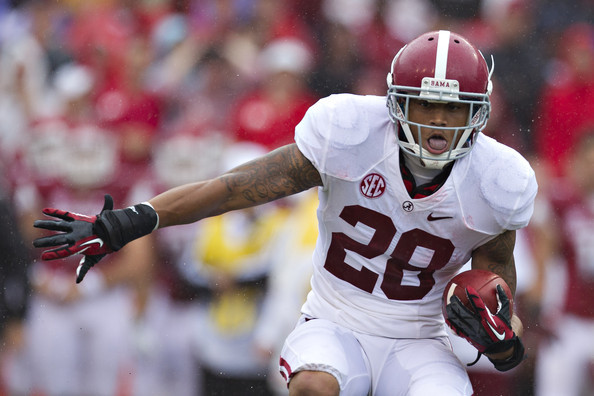 The 2013 draft is only a few hours away, and the Tennessee Titans, with the 10th overall pick, have a chance to obtain a real game changer.
They've been unpredictable in the last few years, so it's tough to say who they're targeting, but we know their needs, and we can make educated guesses.
So with that disclaimer, here's a final big board for the Tennessee Titans.
Begin Slideshow

»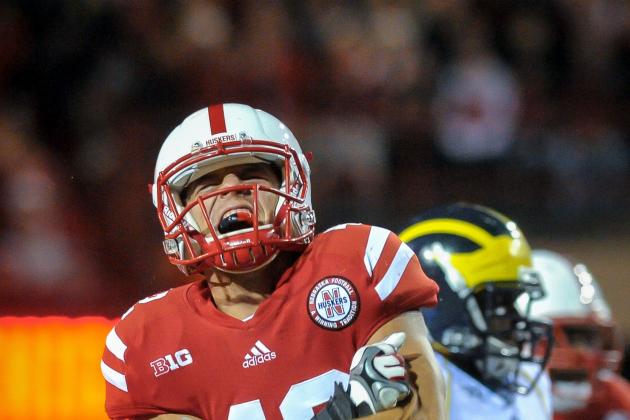 Eric Francis/Getty Images

This is my best estimation of what the Titans are thinking about as far as best overall player. I've restricted to picks that would fill some kind of need.
1. DeMarcus "Dee" Milliner, CB, Alabama
2. Jonathan Cooper, OG/C, North Carolina
3. Luke Joeckel, OT, Texas A&M
4. Dion Jordan, DE, Oregon
5. Eric Fisher, OT, Central Michigan
6. Barkevious Mingo, DE, LSU
7. Ezekiel Ansah, DE, BYU
8. Chance Warmack, OG, Alabama
9. Desmond Trufant, CB, Washington
10. Lane Johnson, OT, Oklahoma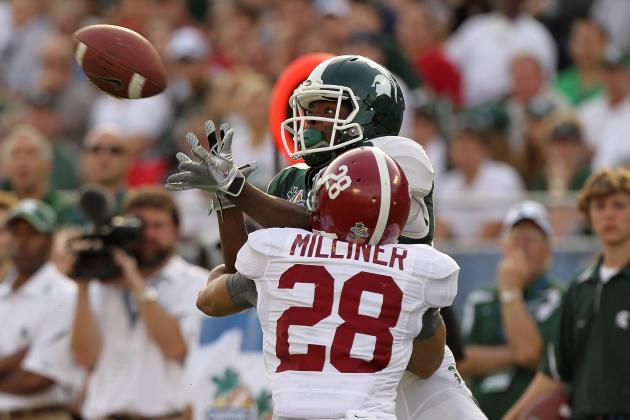 Mike Ehrmann/Getty Images

Cornerback isn't the Titans' biggest need, but it is, in my opinion, the biggest need which should be addressed in the early rounds. You won't find corners who are ready to start on Day 1 later than Round 2 without some crazy luck, which is why I think it's likely that a corner could be their first overall pick when all is said and done.
So, what corners do they want the most? Here's my best guess:
1. DeMarcus Milliner, Alabama: He's the consensus top player at the position, and would fit very well in the Titans' zone scheme.
2. Desmond Trufant, Washington: The best man-cover corner in the draft. Fast, fluid, physically strong, good NFL bloodlines and a former teammate of Jake Locker's.
3. Xavier Rhodes, Florida State: Tall, physical and has an excellent track record of shutting down very good receivers like Michael Floyd.
4. Jamar Taylor, Boise State: Plays a lot like Jason McCourty, who the Titans seem to like.
5. Johnthan Banks, Mississippi State: Horrible combine and pro day, and he comes with injury concerns, but better game tape than almost any corner in the class.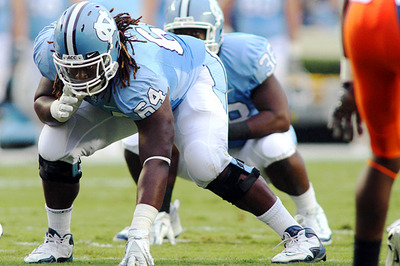 If I were a betting man, this is where I'd put my money for the first round, specifically the top player here. The only reason they may not take him is because there are immediate, difference-making starters who can be had in later rounds.
1. Jonathan Cooper, North Carolina: Polished, quick, strong and a former wrestler. Also has better game tape than any other player at the position.
2. Chance Warmack, Alabama: His only problem is his lack of speed and polish. He's one of the most powerful run blockers ever to play college ball, but he's severely limited in what he can do at a high level.
3. Larry Warford, Kentucky: Other than being about a quarter step slower than Warmack, he's every bit as good and has an almost flawless track record against big defensive tackles.
4. Justin Pugh, Syracuse: A bit of a guard/tackle tweener and not a perfect fit to play right guard. Great, but just not perfect for what the Titans need right now.
5. Kyle Long, Oregon: Much like Pugh, he's a little taller and speedier than what the Titans are looking for.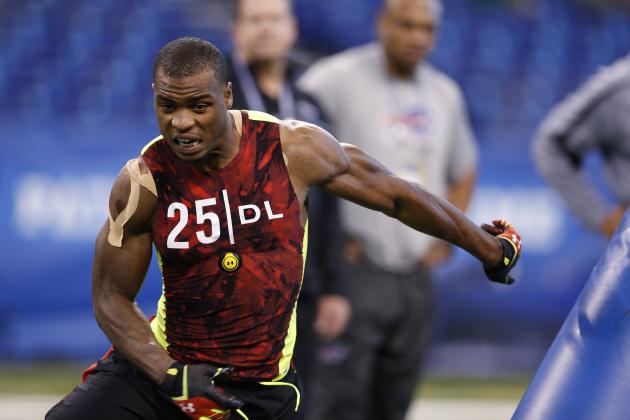 Joe Robbins/Getty Images

The Titans have stated again and again that they're comfortable with their pass rush. However, there is a severe lack of depth behind Derrick Morgan and Kamerion Wimbley. Besides, if a fantastic pass-rusher falls into their laps, why not just take him?
This is an unusual class at the position in that it features a lot of raw prospects who each come with their own unique problems, so they're more difficult to sort out than other positions. Here's my best guess:
1. Dion Jordan, Oregon: Extremely fast and already using a series of great pass-rushing moves. He's got a few minor injuries and needs to add weight, but he's the most pro-ready of the elite pass-rushers.
2. Barkevious Mingo, LSU: Mingo was the first end that the Titans hosted for a private workout, so I think they're higher on him than on others in the class.
3. Ezekiel Ansah, BYU: Ansah is raw, but his ceiling is Jevon Kearse-like since he has prototypical size and has only been playing the game a couple of years.
4. Sheldon Richardson, Missouri: His natural position is defensive tackle, but he could shed a little weight and be used as a tweener, or give the Titans more 3-4 options. He's a great pass-rusher.
5. Cornellius Carradine, Florida State: If his injuries check out, then his prototypical size and fantastic production would make him a tempting target if the Titans trade down.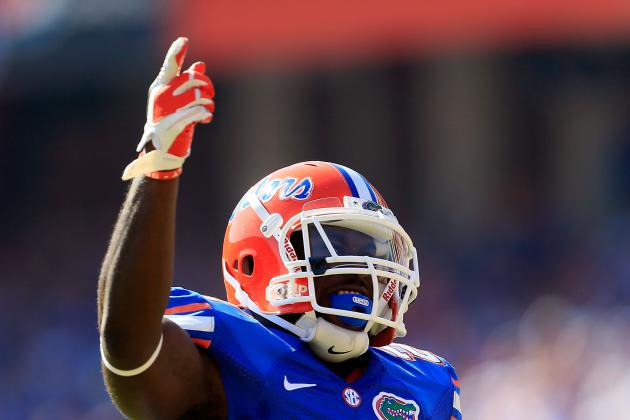 Sam Greenwood/Getty Images

The Titans added two strong safeties in free agency, but one is old, and the other is only signed to a one-year deal. At the other safety spot, Michael Griffin is coming off of his worst season.
The Titans could certainly target a safety in the early rounds if one that they like is on the board.
1. Matt Elam, Florida: Hard hitting, clean off the field and a natural leader. Everything the Titans want in a safety.
2. Kenny Vaccaro, Texas: The top safety on most boards, but he has coverage issues, and the Titans would have to use their first overall pick to get him.
3. Jonathan Cyprien, Florida International: The consensus No. 2 safety who can play either safety spot.
4. Bacarri Rambo, Georgia: Tall, super athletic and a playmaker, but he comes with some off-the-field issues.
5. Eric Reid, LSU: He is getting a lot of last-minute hype, but his inconsistency in games will likely scare the Titans away.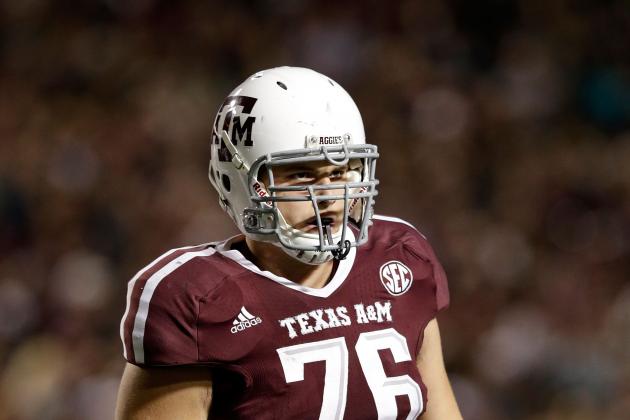 Scott Halleran/Getty Images

The Titans currently have one of the best offensive tackle tandems in the NFL. However, both Michael Roos and David Stewart are getting on in years and will be free agents in 2015 and 2014, respectively.
If the top tackles fall for whatever reason, the Titans may decide to take one sooner rather than later.
1. Luke Joeckel, Texas A&M: Even though rumors have been circulating of the Chiefs favoring Fisher to Joeckel, Joeckel has been the favorite of most scouts for a long time, and that may be a smokescreen.
2. Eric Fisher, Central Michigan: An elite-level left tackle prospect, but he isn't as powerful a run blocker as Joeckel is.
3. Lane Johnson, Oklahoma: Great size and killer athleticism, but he probably won't be ready to start right off the bat.
4. DJ Fluker, Alabama: The top right tackle prospect, he could also move inside to guard in a pinch.
5. Menelik Watson, Florida State: Like Johnson, he has great physical ability and measurables, but he needs a lot of work on technique.