The NFL draft is all about teams finding sleepers throughout that give them great value. This draft class presents great opportunities for that with a deep class.
The draft class and the rookie wage scale should lead to many trades taking place in the first round. The amount of trades should therefore lead to some big surprises on the first day of the draft.
Here is a look at some sleepers who will be selected on Thursday. Some of the players are considered sleepers because of their potential impact, while others will be surprise picks in the first round.
E.J. Manuel, QB, Florida State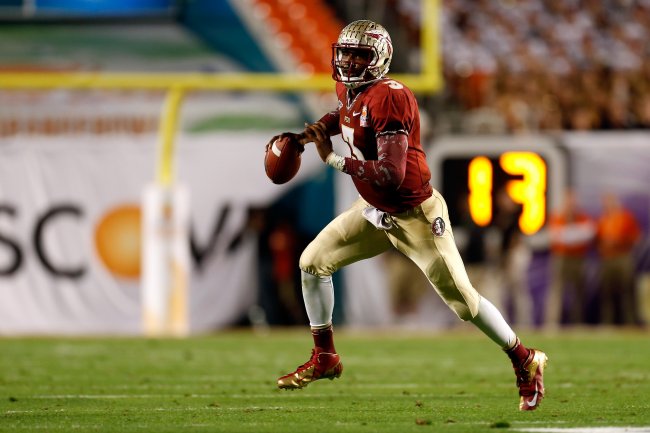 Chris Trotman/Getty Images
While Manuel isn't seen as an immediate starter, he has perhaps the highest ceiling of all quarterbacks in the draft class. Manuel has all the tools to be a successful starter in the league with added athleticism that could be attractive to a zone-read team. With proper coaching, Manuel has a chance to be the best passer from this class.
The Minnesota Vikings are a team that could take a chance on Manuel in the first round. With two first-round picks, they would still be able to get an immediate contributor and put Manuel in a quarterback competition with Christian Ponder. If both guys prove they can play, the Vikings have a nice asset to trade for future picks.
Another option for Manuel going in the first is a team trading up for him late in the round. The second round of the draft could see a run of quarterbacks being selected. A team interested in Manuel's potential could look to make sure they get him.
Margus Hunt, DE, Southern Methodist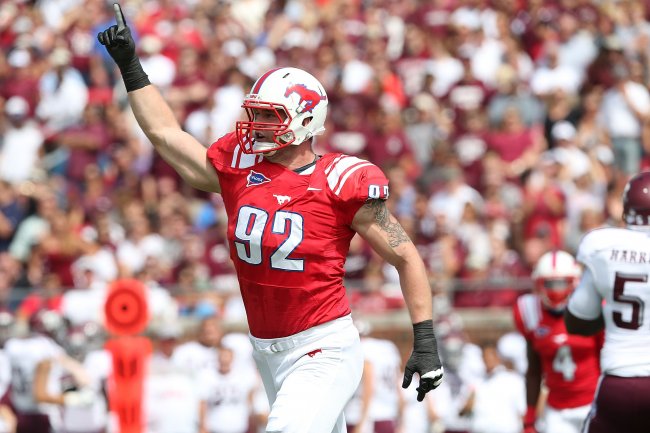 Ronald Martinez/Getty Images
The athletic defensive end could be a huge steal late in the first round if the fit is right. Hunt's combination of size and length make him a serious threat as a pass-rusher. Hunt needs coaching to improve his technique and put him in the best situations to be as successful as possible early on in his career.
Hunt needs to be a more consistent player and play with better pad level. With improvements to his technique, Hunt has the chance to be a very good end.
Hunt could be an attractive option to multiple teams at the end of the first round. The New England Patriots offer a nice fit because of their creative use of defensive players. The Green Bay Packers could also be interested, although they'd likely want a bulkier player at end.
Menelik Watson, OT, Florida State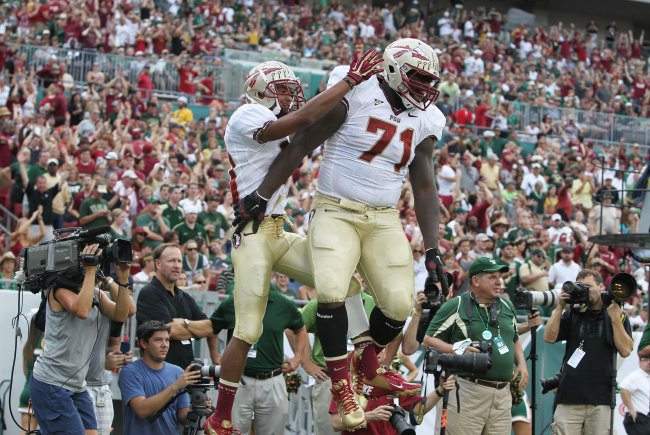 Kim Klement-USA TODAY Sports
While much attention is given to the top three offensive tackles in the class, Menelik Watson has potential to be right up there in terms of talent. While Luke Joeckel, Eric Fisher and Lane Johnson are more refined with strong physical tools, Watson is extremely raw, but does have the physical tools needed to play the highest level.
Watson is looking at being selected in the late middle to the end of the first round. Some of the potential teams that could take a chance on Watson include the Cincinnati Bengals, New York Giants or the Houston Texans.
Watson could also be a player that a team trades up to get. There is risk, but the potential is definitely there.