The Top 5 Most Athletic OL Recruits in Class of 2014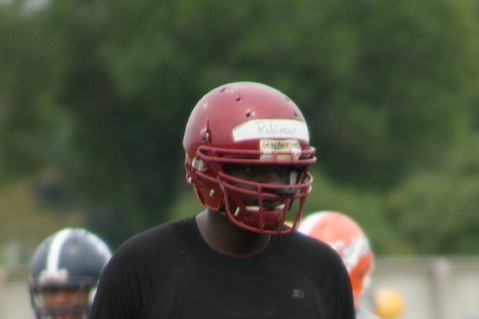 247Sports
One of the things that I quickly learned about scouting is that when you work for a team, you have to bring in players who fit the coaching staff's schemes. That is in regarding to every position, as a press corner is not going to fit well in a zone coverage-oriented defense. An average-arm quarterback who doesn't like to take risks is not going to be a fit in a vertical passing game offense.
Finding players who fit what coaches want to do scheme-wise at each position is vital and it does include the offensive linemen. Some recruits on the offensive front are maulers who want to get nasty, use their power and put a hat on men immediately. They aren't the best at pulling and hitting targets in space, as they lack athleticism.
Other OL prospects love getting on the move, working in space and getting onto the second level. Having athleticism as an OL prospect is always a huge plus, and for this read, we're going to look at the top five most athletic OL recruits in the 2014 class right now.
Begin Slideshow

»
247Sports
Taylor is from Mississippi and is a 6'4", 305-pounder on the hoof. If your program requires good movement skills from its offensive linemen, he's a guy they should be looking at.
Taylor has very good athleticism for a trench man, as he displays quick feet, agility and the quickness to be a very good puller. He has the adjustment ability to be a short-trap block guy and can get on the edges to seal and reach block.
Taylor has long-set quickness in pass protection and can mirror rushers well.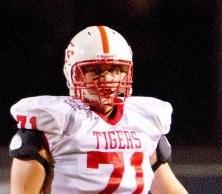 247Sports
From Iowa, Pierschbacher can boast he's the best OG prospect in the country and not many people would disagree with him. Aside from being nasty, physical and standing 6'5", 270 pounds, he's also a good athlete for an OL.
The Iowa commit must have Kirk Ferentz giddy, as Pierschbacher shows great snap quickness and doesn't allow DLs to jump on top of him. He's an agile blocker who shows the athletic ability to pull and trap in any distances.
Also, most guards are phone booth blockers, but Pierschbacher has the agility to be a good pass protector in space.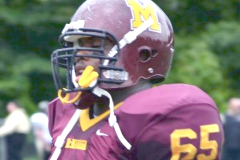 247Sports
It would have been a crime for Prince to be left off a list like this. The 6'7", 310-pounder is a talented and athletic OL prospect from Maryland.
Prince is going to be a LT in college, as he has the athleticism for it, and that's where he fits best based on his temperament and on-field demeanor. He isn't a road-grader, but rather someone who will get his big body on somebody quickly and has easy second-level blocking ability.
Prince can shadow rushers in pass protection, as he has good set quickness and he flashes the quick cut-off ability on inside moves. He's a great athlete for an OL recruit.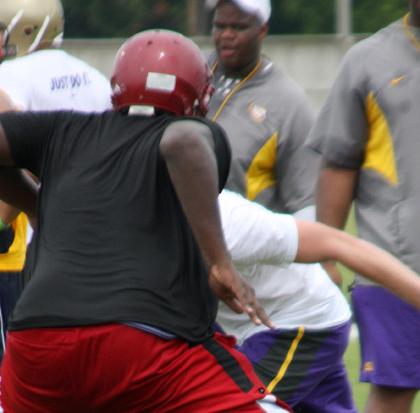 247Sports
Natural knee bend is one for the very initial traits I look for in an OL prospect, especially at the LT position. Waist-benders get downgraded by me, as playing with knee bend creates better ability for quicker movement in the trenches.
Robinson, of all of the top OL prospects in this year's class, understands that the most. He has incredible knee bend, and it really helps his athleticism.
He's a 6'6" LT prospect who weighs 330 pounds and has quick feet, balance and agility that all grade out highly. Robinson could be ready to come in and play LT for a college team as a true freshman—he's that good and that athletic.
He's what you call a "dancing bear."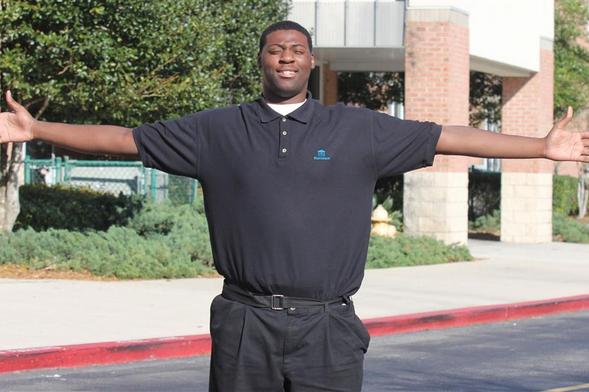 247Sports
I have to believe there are a ton of college OL coaches who are drooling after seeing film of Sharpe. He has the ability to be a dancing bear at 6'6", 288 pounds.
Sharpe is extremely raw and needs to work on his technique and instincts, but he hasn't played a lot of football so that will come in time.
Sharpe has the movement skills and athleticism of a shooting guard, and if he gets the right coaching and wants to be great, he could be a multi-year starting LT in college. He shows natural knee bend, quick feet, agile and quick movements, easy mirror ability and even loose hips.
Athleticism and David Sharpe go hand in hand.
Edwin Weathersby is the College Football Recruiting Analyst for Bleacher Report. He has worked in scouting/player personnel departments for three professional football teams, including the New York Giants and Cleveland Browns.